When you compare life in the capital to other major cities across the globe, Londoners have it pretty good in terms of green spaces. The Royal Parks obviously spring to mind, but there are countless other squares and gardens within London's boundaries that help reconnect us with nature and make city life a little bit more joyful.
Here in our own pocket of East London, we are exceptionally lucky in this regard. However, very few people know about the beauty and wonder that can be found in places such as Wanstead Park, Bushwood, and Wanstead Flats. These parts of E11 offer an oasis of tranquility that few other areas can boast of, and they're steeped in history too!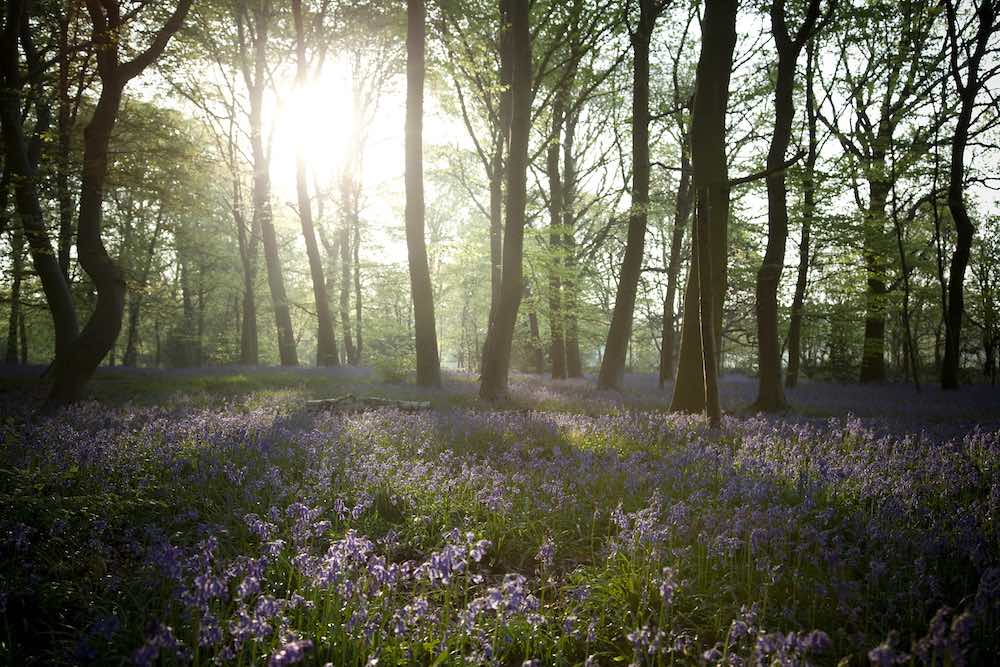 Wanstead Park
Covering roughly 140 acres, Wanstead Park is arguably the jewel in Wanstead's crown. The variety of flora and fauna found here is quite astonishing, and you don't have to go too far into the park to forget that you are still in one of the world's busiest cities.
Wanstead Park was given its first boundary lines early in the 18th century when the gardens of the then Wanstead House were created. Commissioned in 1725 by Sir Richard Child, the magnificent mansion was built in the Palladian style and was once the home of the richest woman in England outside of the royal family, Catherine Tylney-Long. Many intriguing stories have been passed down about the house and its famous owners and visitors over the years; not least of which are the scandals surrounding Catherine's marriage to the Duke of Wellington's nephew, William Wellesley-Pole.
Unfortunately, the house was demolished in 1825, but buildings such as the Temple and the Grotto remain to this day. Wanstead Golf Club is now situated where Wanstead House's stables once stood and the landscaped gardens of the old house now form part of the club's impressive course (most notable of which is the first hole which incorporates the house's old wine cellars). Other sports are enjoyed here too, including tennis, fishing, cricket, and lawn bowls. Visitors to the park can also cycle through the grounds if they wish.
Bird watching is another popular pastime with locals, as the park's grassland, woods, and numerous lakes and ponds create a wonderful habitat for everything from gadwalls to grebes. There's a huge community of birders on social media these days, and their enthusiasm for both the local area and its wildlife is infectious.
Wanstead Park is now recognised by English Heritage as a Grade II historic park and groups such as The Friends of Wanstead Parklands work tirelessly to promote and emphasise its importance to local life here in Wanstead. Not only do they help raise money for the park's upkeep via schemes such as the Heritage Lottery Fund (HLF), they also put together afternoons that bring the local community together.
Their open-air theatre and live music events are always popular, especially when the weather is kind, and they give you a real sense of just how strongly the residents of E11 feel about their park and its facilities. For more info, check out their website here.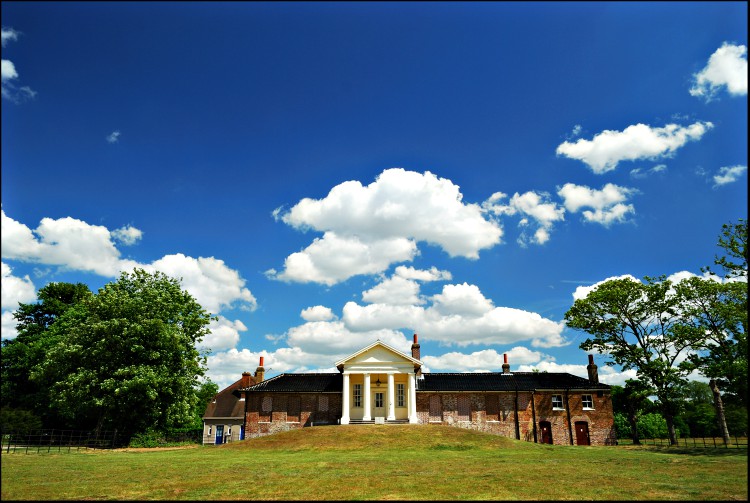 Bushwood (aka Bush Wood)
Situated between Leyton and Wanstead Flats, Bushwood is a part of Epping Forest that few people outside of the local area know about. This magical wood also has areas of open grassland, which makes it another popular haunt for the local birders here in E11.
Bushwood retains some links to the aforementioned Wanstead House, but none of them are nearly as prominent as the Temple and Grotto found within Wanstead Park. In fact, you may well have walked through some parts of Bushwood without realising the connection it has to the past.
A complex system of tree avenues were part of the landscaping of Wanstead House, and areas such as Evelyn's Avenue remain in Bushwood to this day. Some of the trees which line these old routes are thought to have been planted over 300 years ago, which give you a real sense of the living history that surrounds us here.
Other historic parts of the wood include the remains of a drinking fountain which is thought to be situated on the site of an old spring. Records show that a mineral spring was found in the area circa 1619, which has lead many to connect the two. This spring was quite a hotspot at the time and was once briefly regarded as a fashionable spa which attracted people from far and wide, proving that E11 has always been a draw for one reason or another!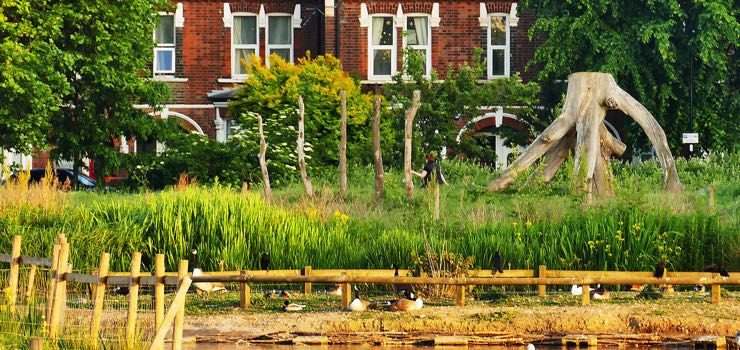 Wanstead Flats
This ancient heath borders Manor Park, Forest Gate, Aldersbrook, Leytonstone, and, of course, Wanstead itself. The Flats offer locals a green space to enjoy, and it's often a hive of activity, but the most southerly point of Epping Forest is also an important nature reserve too.
As with Wanstead Park and Bushwood, Wanstead Flats is home to a large number of birds and other wildlife. The Flats have a large nesting area for skylarks and you might even be lucky enough to catch a glimpse of an owl or two while you are here. The flora is equally as impressive as the fauna, with wildflowers in abundance and some rather unusual forms of fungi as well.
If energetic pursuits are more your thing, you can find them here too. Horse riding, football, cycling, running (including regular ParkRuns), cricket, and more can all be enjoyed on Wanstead Flats, as can a leisurely stroll after Sunday lunch. Other communities such as model airplane enthusiasts use the space as well, adding to a mix of people which makes the Flats all the more intriguing.
Like much of the surrounding area, Wanstead Flats also have a story to tell. Back in the early 1940s, Wanstead Flats had 2 Prisoner of War camps on its grounds, as well as defensive artillery and temporary housing. The strategic role that the Flats played during the Second World War is often overlooked these days, but its importance, both then and now, certainly cannot be overstated. The Flats (as well as Wanstead Park and Bushwood) still have visible scars from those times. Bomb holes and craters are present throughout E11's open spaces, as V1 flying bombs (amongst others) missed their targets and landed within the parkland itself.
The area hit the news more recently for military matters when surface-to-air missiles were deployed by the Army during the 2012 Olympic Games. Rapier and High Velocity systems were put in place on top of Fred Wigg Tower in Leytonstone to protect Stratford's Olympic Park in an unprecedented peacetime move by the Ministry of Defence. Thankfully, the missile systems were not called upon during the capital's triumphant spectacle of sport, as the Games passed by peacefully and without incident.
The lakes and ponds of E11
The bodies of water found across the area total an astonishing 43 acres, but that's a tiny amount of what once was an extensive waterscape. Large crowds used to visit the Flats to watch the spectacle of model boats being raced across the Jubilee Pond during Edwardian times, a pastime which has alas ceased to be. The lakes and ponds of E11 do, however, continue to be a huge draw for locals looking to escape the hubbub of city life.