The work we do within the local community is as important to us as the day-to-day running of our business, which is why we decided to dedicate a full page to the amazing charities, schools, churches, appeals, organisations, and events that we're so proud to be associated with.
We love being part of such vibrant and welcoming neighbourhoods and being able to help out wherever we can is part of what continues to drive us forward. Our recent bronze in The Negotiator's national awards for Community Champion of the Year further cemented our commitment, so we're 100% dedicated to helping local causes both today and in the future.
FEATURED CHARITIES
Two of those causes are charities that are especially important to us: Eden's Trust and Spark. We'd like to take this opportunity to introduce them to you.

Eden's Trust is a local charity that is very dear to our hearts. This remarkable organisation was set up after founder, Elli Gavani, tragically lost her daughter, Eden, when an entertainment stunt in a Turkish resort went horribly wrong. Eden was just six years old.
Elli soon discovered the bereavement services available to help grieving parents and siblings cope during this traumatic time were woefully inadequate, so she decided to do something about it. In 2013, Eden's Trust was born.
The charity's groups are free to attend and their drop-in sessions are held in Wanstead on the first and third Monday of every month (with the exception of public holidays). Eden's Trust has also recently started offering sessions in SE1, too, taking the incredible work they do beyond E11.
We have been supporting Eden's Trust since 2013 and look forward to continuing our association with this vital charity for many more years to come.

Eden's Trust would like to give heartfelt thanks to Petty Son and Prestwich for their ongoing commitment in supporting Eden's Trust. Eden's Trust is a small local charity that relies heavily on fundraising to enable us to provide support to bereaved families.
So when John and Jenny Wagstaff and Jennie Lawley approached Eden's Trust and offered financial support and free advertising, they could not have known what a blessing it was to our charity.
They have been supporting us for over two years and we can honestly say that it has made a huge difference to the services we provide.
Thank you so very much John, Jenny, Jennie and all at Petty's from the bottom of our hearts. Elli Galvani, Founder and Chair of Eden's Trust, all our trustees and volunteers, all the parents and siblings who are being supported and I feel sure, from our children who are no longer with us!
– Elli Galvani, Founder
To donate, or find out more about services Eden's Trust offers, please visit their website - edenstrust.org.uk

Based in Loughton, Essex, Spark is another charity providing vital services within the local community. Spark has been around since 2009, working with youngsters who have found traditional schooling challenging, offering them an alternative education service that will help them develop essential life and learning skills.
However, Spark isn't just for those in compulsory education. For some 16 to 19 year olds, the jump from school to adult life can be hard to cope with. Spark's Post 16 scheme helps ease the transition by building their confidence and teaching them skills that will help these kids reach their true potential.
The knock-on effect of the work done by everyone at Spark for the whole of the community cannot be underestimated. The services they offer give vulnerable youngsters hope for the future, helping them achieve what they are capable of by way of support and mentorship.

"Petty Son and Prestwich have been hugely supportive of the work that Spark does with vulnerable young people in the local area. Specifically Petty Son and Prestwich have funded the training of 2 of our youth workers in the area of Mentoring. This has enabled the launch of our mentoring programme which is now regularly being accessed by local young people. This has also enabled us to start the process of becoming accredited by the Mentoring and Befriending Foundation.
In addition, Petty Son and Prestwich have allowed us to have full page spreads in their magazine to promote the services our charity provides locally".
– Victoria Williamson
If you'd like to read more about the work that Spark does locally or to donate to this fantastic organisation, please visit their website here.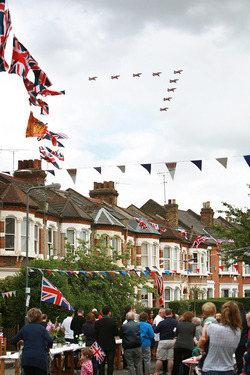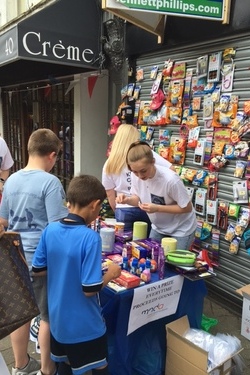 SCHOOLS AND CHURCHES
Important to any area, and yet often desperately underfunded, schools and churches are high on our list of good causes we like to support locally. We work closely with many of the area's PTAs and church committees, helping with funding and sponsorship whenever we can.
"On behalf of the Parents Association at Staples Road Primary School, we are extremely grateful for the sponsorship from Petty Son & Prestwich. In the last twelve months they have sponsored all our school discos and donated generously for both our Christmas & Summer Fayres. With their support, they have helped the school by providing new whiteboards and helped with improvements to the school playground. We hope, with their continued support in the next 12 months, we can provide the school with much needed new sports equipment for the children at Staples Road Primary School."
"Petty Son & Prestwich have been great supporters of the Nightingale Primary School PTA over many years. Their generous sponsorship of our annual Summer Fete has allowed us to offer extra attractions such as bucking broncos and live music, which have really added to the atmosphere. John and his friendly team are always happy to help - not only our PTA, but many other community projects in and around Wanstead"
"Our Lady of Lourdes RC School Wanstead is delighted to have developed an ongoing relationship with Petty, Son & Prestwich. To have the support and generosity of such a long established local business is hugely appreciated in a very community spirited area like Wanstead. All their staff are professional, helpful and courteous and a pleasure to deal with. Many thanks to John & company for all their past support and the continuing of our close relationship."
"Thanks must go to our incredible sponsors, Petty Son & Prestwich, for their continued and loyal support. Their sincere community spirit is obvious and we are delighted that they understand what can be achieved if we all work together"
"Wanstead Church School PTA is enormously grateful for the ongoing support of Petty, Son and Prestwich. The company has shown great generosity and community spirit over the years by supporting and sponsoring our events. Wanstead Church School lies at the heart of Wanstead and has about 250 pupils, almost all of whom live in the local area. The PTA is a registered charity that holds events such as summer fairs, Christmas bazaars, quiz nights etc. to raise funds to buy equipment and put on events for the school's pupils."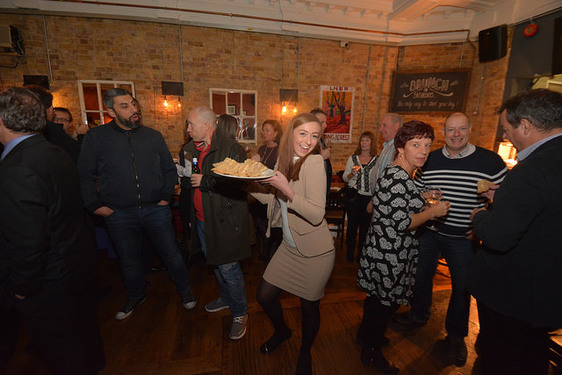 Petty, Son and Prestwich have helped us in many ways. They kindly sponsored the very popular barbecue at our last summer fair, paying for all the burgers and other supplies. They have taken adverts in fundraising brochures and donated hampers as raffle prizes. We are very grateful for all of this and look forward to continuing to work with John and his team.
SPORTS CLUBS AND ASSOCIATIONS
When it comes to sports, Wanstead, Buckhurst Hill, and their surrounding areas are particularly well served. Longstanding clubs such as Eton Manor RFC, Wanstead Bowls Club, Buckhurst Hill Boys FC, and Wanstead Golf Club are an integral part of our community, helping to build bonds and friendships that last a lifetime.
Therefore, we're absolutely thrilled to be able to help organisations such as these with sponsorship, publicity via social media, and free advertising in our popular community magazine, The Green.
"Heartfelt thanks and best wishes to Petty Son and Prestwich for supporting and sponsoring the long established Wanstead Central Bowls Club as well as the wider Wanstead community. Such help benefits all our members in many ways and is much valued and appreciated."
"Buckhurst Hill Football Club would like to thank Petty Son and Prestwich for their amazing support of our annual junior football tournament held in May each year. We invite over 100 teams to enter, culminating in just under 1,000 girls and boys playing on our fabulous grass pitches."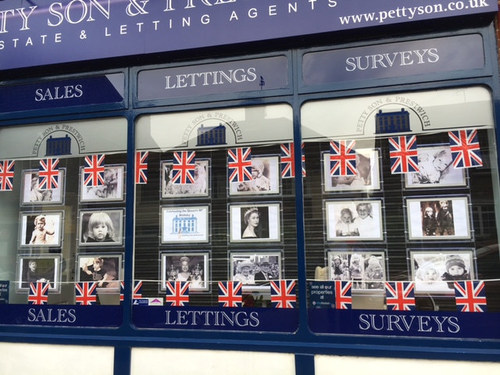 LOCAL COMMUNITY GROUPS AND CHARITIES
From residents' associations through to community groups and charities, all have one thing in common - improving the life of local people in the areas they serve. The work of these unsung heroes often goes on without fanfare, but we're more than aware of the good they do and are happy to help out where we can.
EVENTS
Local events offer residents a chance to get together and enjoy a sense of community that is sometimes lacking in today's mad and manic world. Whether it be one-off shindigs such as street parties, or regular annual events like the ever-popular Wanstead Fringe and Aldersbrook Jumble Trail, these local happenings are part of what makes living and working in and around E11 and IG9 so fantastic, and we're delighted to be a part of them.
"By their far-sighted and generous support of the Wanstead Fringe, John Wagstaff and Petty Son and Prestwich have helped make a real difference to bringing the Wanstead community together around cultural activities. It's only because of their early and sustained support that we have managed to build the Fringe into a successful annual event "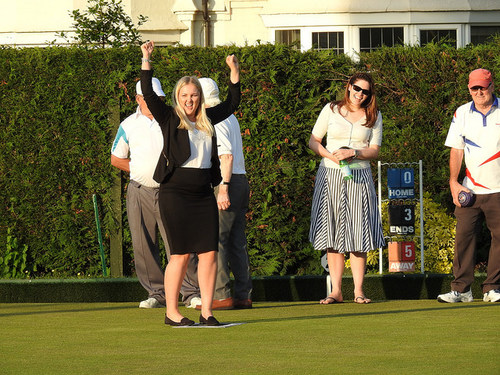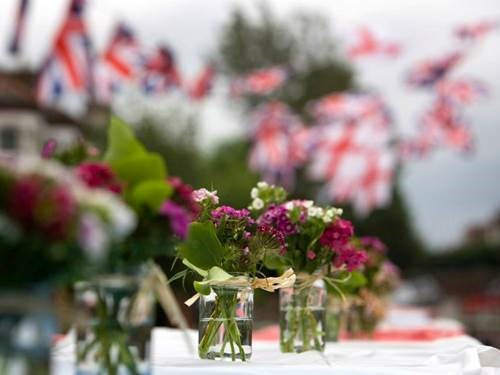 APPEALS
As one would expect of any community, there comes a time when we all need to pull together behind a single cause in order to get things done. We take great pride in the fact that we have been involved in some marvellous fundraisers over the years, many of which have made an ongoing difference to the area and those who live here.
An example of this is the Wanstead Playground Appeal, which has given local children somewhere to play and have fun. Through grants, crowdfunding, and individual fundraising events, the good people behind this appeal managed to raise the money needed to make this playground a reality, and we were more than happy to contribute to their cause.
For all our community based blogs and to find out what's happening locally click here