First-time sellers will have already gone through the process of purchasing a property but, as the expression suggests, selling is completely new territory for them.
One of the most common questions we get asked by first-time sellers here at Petty's is, 'How much does selling a house (or flat) cost?' and it's that inquiry we're going to tackle in today's post.
Estate agent fees
Let's get this one out of the way first, shall we?
In the vast majority of cases, sellers will instruct an estate agent to handle their property sale for them. Some will, of course, choose to sell privately, but the hassle of doing so will far outweigh the cost of selling through an agent, in most instances.
So, how much will your agent charge? Well, that's almost impossible to define as it varies so much from agent to agent. Some will even have different tiers of service, which confuses the issue even more.
The range is broad, with some offering to sell your home for as little as 0.75%, while others will charge an eye-watering 3% of the final sale price. Oh, and you'll get charged VAT on top of that as well. At the time of writing, the average falls somewhere in the middle, with common fees ranging between 1.5 and 2%.
NOTE: It's worth checking through the contract thoroughly before you sign on the dotted line, as hidden charges have been added by unscrupulous agents on more than one occasion. If you're unsure of anything, ask. If you don't receive a satisfactory answer, walk away.
Beware the online promise
As an aside, it's worth mentioning the rise of the online estate agent here.
Naturally, as Petty's are a family-run, high street based company, you would expect us champion the use of real-life human agents over call centre robots...and we're not going to disappoint you.
Online agents promise plenty, yet deliver very little.
While the reduced cost is obviously attractive, you'll likely lose out in other ways. For example, you will often be left to handle the viewings yourself and, once the upfront fee has been settled, there's literally zero incentive for the online agent to push your sale through. After all, they've already been paid!
It's not unusual for their valuations to be ridiculously wide of the mark, either. They employ people to handle phone calls, not true estate agents who have been trained and accredited to high industry standards.
What does a call centre operative in Solihull know about house prices in Wanstead? Only what their screens are telling them. There's no nuance or local knowledge involved, and it's the client who pays for their incompetence, not the agent.
If you want to find out more about the difference between real agents and the online farms, check out this article: Online Vs High Street Estate Agents
Conveyancing fees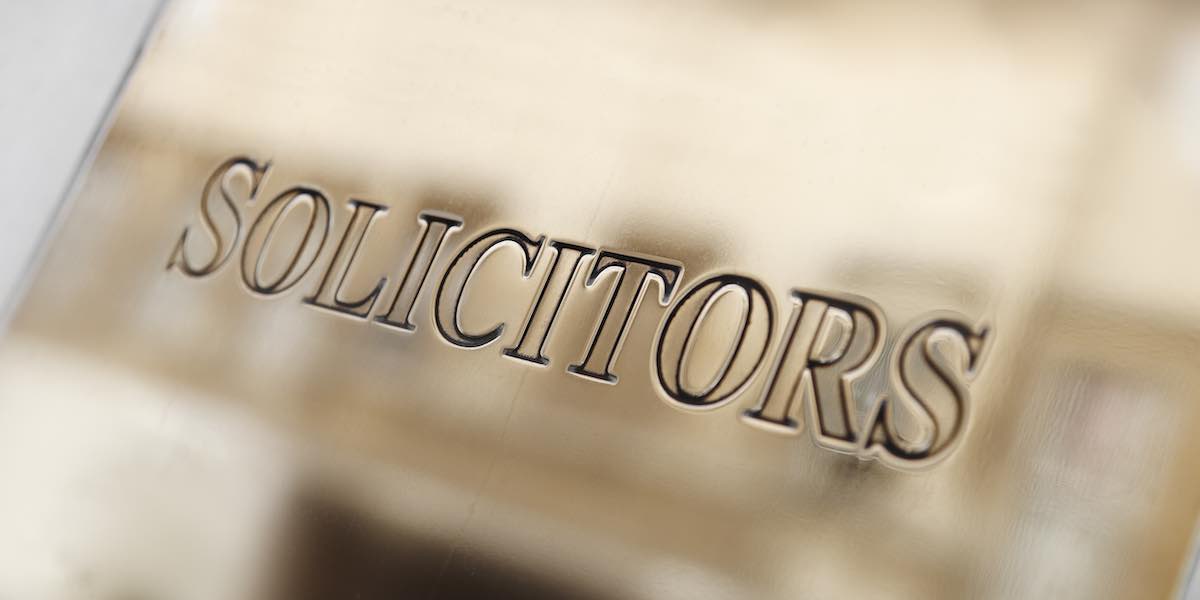 Solicitors are very similar to estate agents in that the overwhelming majority will opt to use their services when selling their homes. Again, there's no law stating that you have to do so, but convenience often dictates that this is the way to go.
Another similarity is the disparity between companies. It's advisable to send out as many enquiries to different firms in your local area as you can, so that you get the full picture before making your final decision.
Don't be surprised to receive quotes varying from as little as £500 all the way up to £3,000.
As with estate agents fees, the cheapest conveyancing option does not automatically mean that's the firm your should choose.
Equally, you should also be aware that many outsourcing firms are masquerading as local conveyancers, when in reality they are nothing more than centralised call centres, farming your conveyancing out to the solicitor that will cost them the least. They will then pocket the difference.
Thankfully, spotting these charlatans is relatively simple. Firstly, they will be cheap. Second, they won't have a bricks and mortar address in your local area. Third, check out their reviews on Trustpilot or similar. You'll see for yourself exactly why they should be avoided.
Repairs and home improvements
With the two obvious costs out of the way, it's time to move on to those that are incredibly easy to overlook. The first of which is getting your house ready to hit the market.
We've already got a huge post on this very topic, so head over to How To Prepare Your Home For Sale: 13 Tips For Selling Property once you've finished reading this to have a nose around. In terms of cost, a lot will depend upon the current state of your property and how much repair work, if any, it needs to get it ready for sale.
Another thing to consider, especially if you're not in any rush to move, is improving your home by undertaking bigger projects such as loft conversions or adding a conservatory. These projects can be expensive and stressful to carry out, but they can add significant value to your home.
For the low down on which ones will earn you the most, check out these 9 High ROI Home Improvements.
Staging
Home staging is yet to truly take off over here, but we're slowly catching on to the practice of beautifying the home specifically with a sale in mind. Americans have been doing this for years, but as we're a little behind the curve in the UK, you can get a major advantage if you choose to embrace it.
The good news about staging is that you get to keep a lot of the stuff you purchase to enhance your property's aesthetics. Naturally, you can't take the paint back off the walls, but you can bring that new sofa or rug with you.
Check out these staging trends for inspiration.
EPC (Energy Performance Certificate)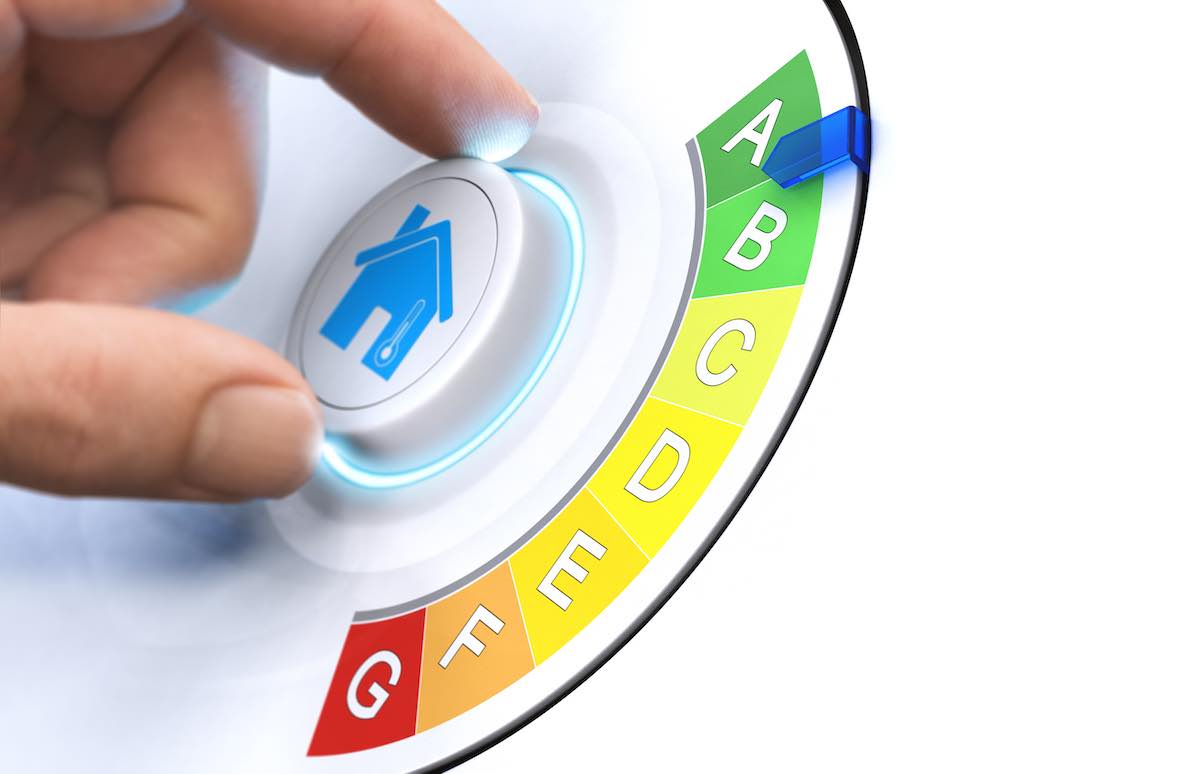 Sellers are required by law to provide their buyers with a current Energy Performance Certificate so they know exactly how the property is graded in terms of its energy efficiency.
Generally speaking, an EPC will cost you anywhere between £60 and £120 to obtain, so not the most expensive cost on our list, but it is one you should keep in mind.
You can find a domestic energy assessor here.
Settling Bills
Moving out means informing everyone of your change of address, and that often results in being hit with higher bills than you may have bargained for.
Things such as utilities and entertainment packages, such as TV and broadband deals, are often either estimated or calculated in arrears. Individually these may not seem like much to worry about but, when a few of them hit at the same time, the total can come to a considerable amount of money. This is especially painful during a period when you could least do with any extra outgoings.
If you can, try to provide your utility companies with meter readings where necessary way before you move so that you're not left with any nasty surprises. For other bills that may work in arrears, call them to find out about any additional cost you'll be expected to cover when you move.
Early repayment charges
Another cost that can come as a shock is the early repayment charge you'll have to pay if you're currently in a fixed rate contract with your mortgage provider.
Lenders cover the fact that they are offering you preferential interest rates for prolonged periods by adding what is essentially a break clause to their products. Should you choose to end your mortgage early, you could be hit with an early repayment charge, and that could cost you as much as 10% of the existing debt.
Naturally, you'll want to avoid this wherever possible, so you might want to reconsider moving until your mortgage switches over to the lender's Standard Variable Rate (SVR for short). This is where your fixed rate term ends and you're free to change your mortgage provider or move without penalty.
If you are currently tied into a fixed rate mortgage, check to see whether or not it's portable. If it is, you'll be exempt from penalties providing you take the mortgage with you to your next property.
You'll have to jump through a few hoops, such as affordability checks and have your new home assessed by the lender before they agree, but it could be a way to move now without having to wait for your term to end.
Removals
Unless you own your own van or lorry, moving all of the stuff you've accumulated over the years is going to cost you as well...and it's often more expensive than people think.
Of course, the amount you pay will be dependant on exactly what you need to move and where. If you just have the bare necessities, you might be able to get by with a rental van and a willing friend to help load and unload. You could do this for as little as £100.
Specialised removal teams, on the other hand, are a lot more costly. A large family home could cost you as much as £2,000 if you want them to pack up your belongings and transport them to your new home, so it's definitely something you'll want to factor in when considering whether or not to move.
Where you're moving to is another consideration. Removal firms are obviously going to charge more to move you from London to Liverpool than they would if you were moving from Wanstead to Woodford.
Will I be liable for Stamp Duty Land Tax as well?
Finally, stamp duty.
Good news! You are not liable for stamp duty when you sell your home, only the buyer pays this.
The downside is obvious, though...you'll probably be buying somewhere to move to, so you'll end up paying SDLT anyway. Sorry about that!
To get a handle on what that charge might look like, check out gov.uk's online stamp duty calculator.
Final thoughts on the cost of selling your home
That's it! Hopefully you'll have more of an idea now on what costs you can expect to pay when you come to sell your property. Moving home isn't cheap, but most will tell you that, once the dust has settled, it's a price worth paying.
One final thing. If you own more than one home, and you're selling a property that isn't your main residence, there's another charge that you'll have to pay: Capital Gains Tax. Those who only own one property are exempt under Private Residence Relief, but be aware of the tax implications should you be selling your main residence and own more than one property.
If you have any questions or are looking to instruct a reliable, trustworthy, accredited agent in or around Wanstead, give us a call or pop into our office. We're always on hand to help and we love making people's property dreams come true.
It's what gets us up in the mornings!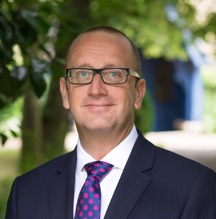 Article By: John Wagstaff
As Petty's MD, John steers the ship. He is, however, first to admit that the team around him run the show, and he's incredibly proud of each and every one of them. Sporty and studious, caring and loyal, John is a father of two wonderful children (and Cooper the dog).
020 3370 8784 /
Email Directly