Home staging is huge in the States, but we Brits are catching on fast. Those who take the time and trouble to stage their homes before putting their property on the market will often be able to start with a higher asking price and enjoy increased buyer interest...if they do it correctly.
We've already covered the basic home staging tips here on Petty's blog, but you can go a lot further by being bang on trend. Anticipating what will be seen in the glossies and in store will give your home a current feel, as buyers will be seeing similar ideas whilst out shopping or browsing the Internet. All of which appeals to their subconscious mind.
So, how do you find out what's hot if you're looking to sell in the latter half of 2019?
Simple...keep reading!
Be bold with colour, just not on your walls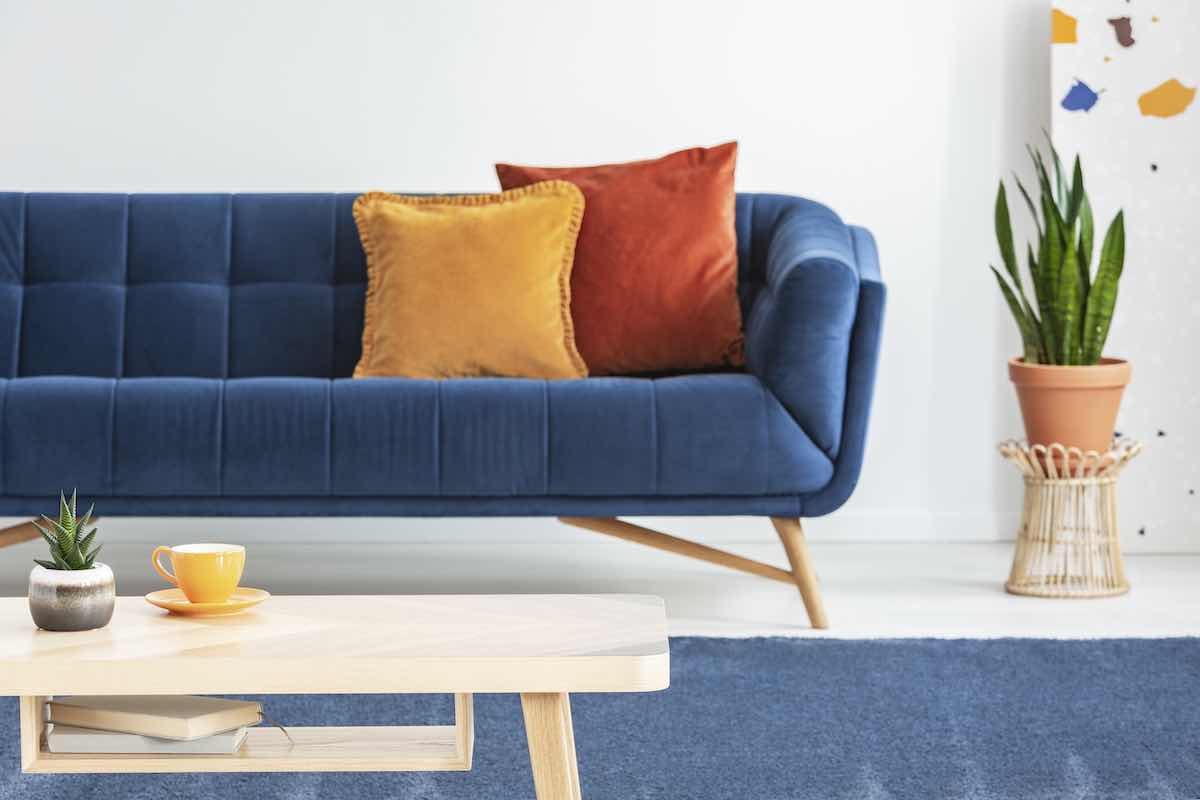 Striking colours can have a huge impact, but not always in the right way.
Painting walls in bright and strong hues had quite a strong renaissance in 2018, but it was brief. Dark, almost black, greens took over in bathrooms and are still proving extraordinarily popular, but our main living spaces are seeing a return to neutrals, with brilliant white leading the way.
Plain white walls can look stark without additional warmth elsewhere. Accent furniture pieces are the obvious answer, and focal points like boldly coloured sofas are a great choice. The Internet is awash with mustards, purples, and pinks, and velvet appears to be the upholstery fabric of choice as we move towards the cooler months.
Curtains and cushions, too, can bring relief from the bare appearance white walls bring. The beauty of smaller soft furnishings like cushions is the fact that you can get really personal with them, without overwhelming viewers when they visit, so be brave and get creative. Dig out that old SINGER (or search online for the best sewing machine for beginners if you're new to the craft) and make a statement!
Up the oak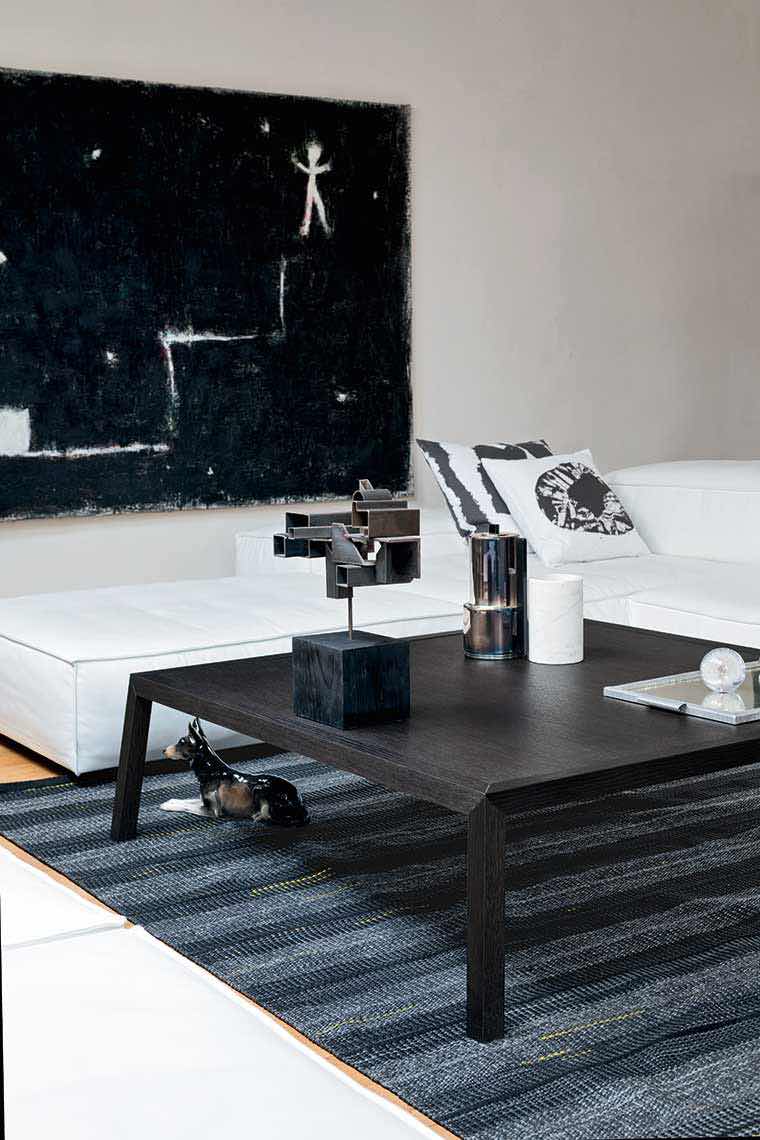 With colour being introduced in innovative ways and walls going back to a stereotypically Scandi white, large furniture pieces offer a fantastic opportunity to strike balance. One way to do this that is bang on trend is to use oxidised oak for feature furniture items such as coffee tables and cabinets.
The blackened oak serves as a transition between the bright and the white, giving the room a warmth that would be lacking without it. Don't go for anything too elaborate here. Think sturdy, rather than stylised and you'll be on the right track.
The tail end of 2019 looks to be moving towards functionality as opposed to fancy, so block shapes and big solid pieces will work best when accompanying the bright soft furnishings surrounding them.
Make your furniture multifunctional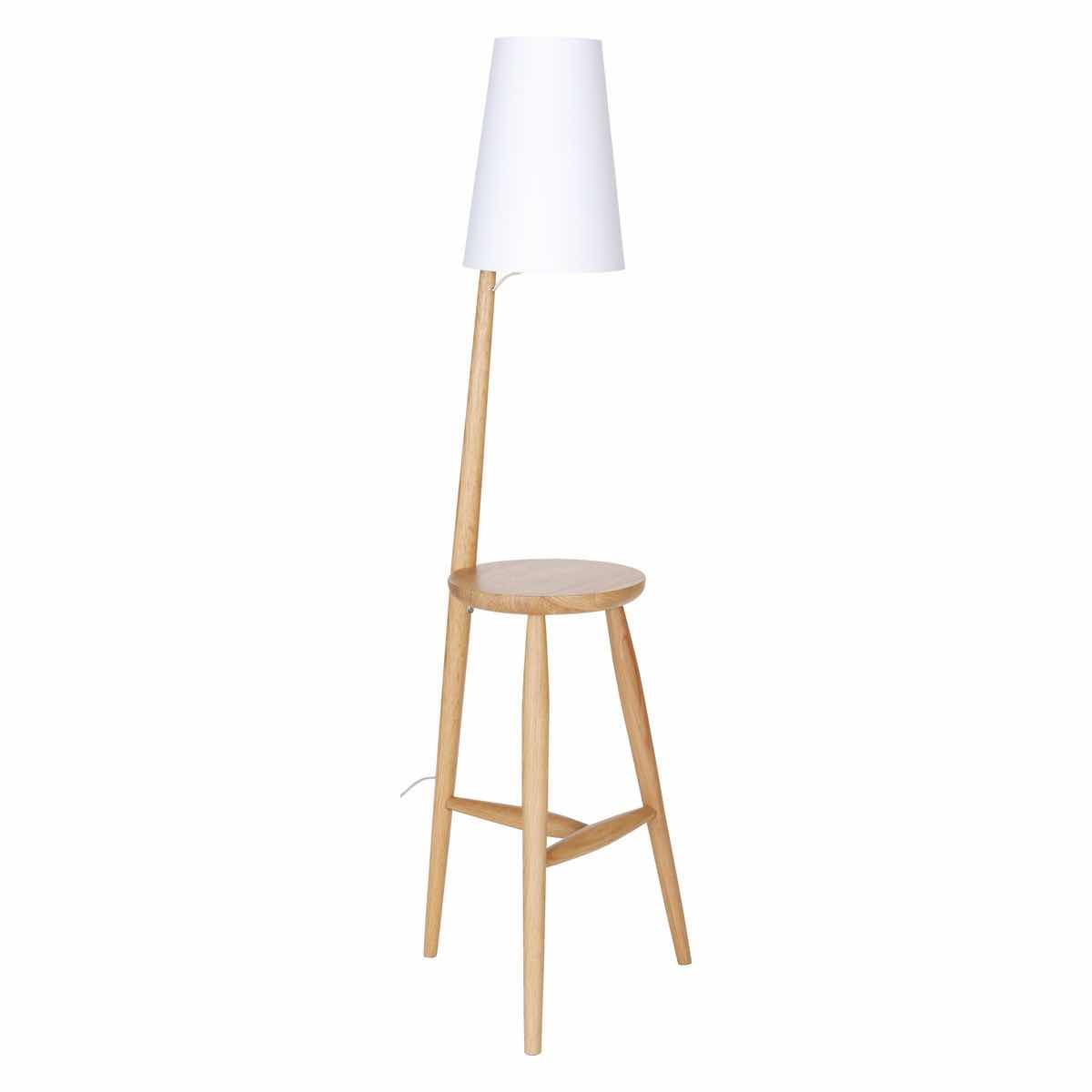 As we mentioned above, functional is very much making headway as we look towards autumn. Maximalism appears to have had its day already, and interior designers are moving back to a more minimalistic approach, with multifunctional furniture becoming more and more prevalent.
This is especially true for smaller rooms and apartments, but multifunctional furniture can be put to good use anywhere in order to keep areas clear and uncluttered. Items like the Wallace lamp from Habitat, which serves a dual purpose as a table, work great in hallways, while something like the Adler butterfly drop leaf folding dining table and chairs from John Lewis is brilliant for any kitchen without a designated seating area.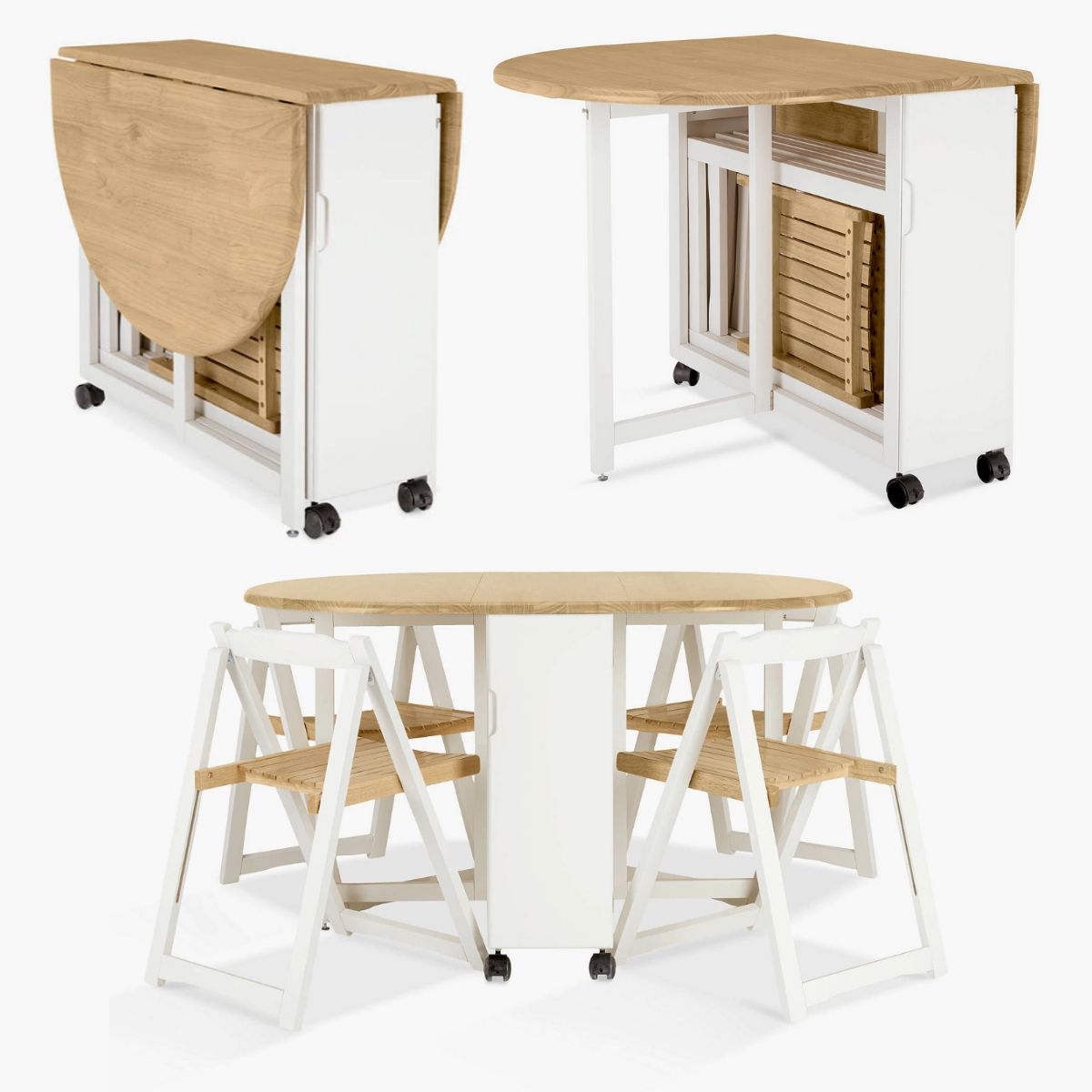 Using multifunctional furniture correctly when staging your home will allow you to create space and fluidity throughout your property with a minimal amount of effort.
Let geometrics govern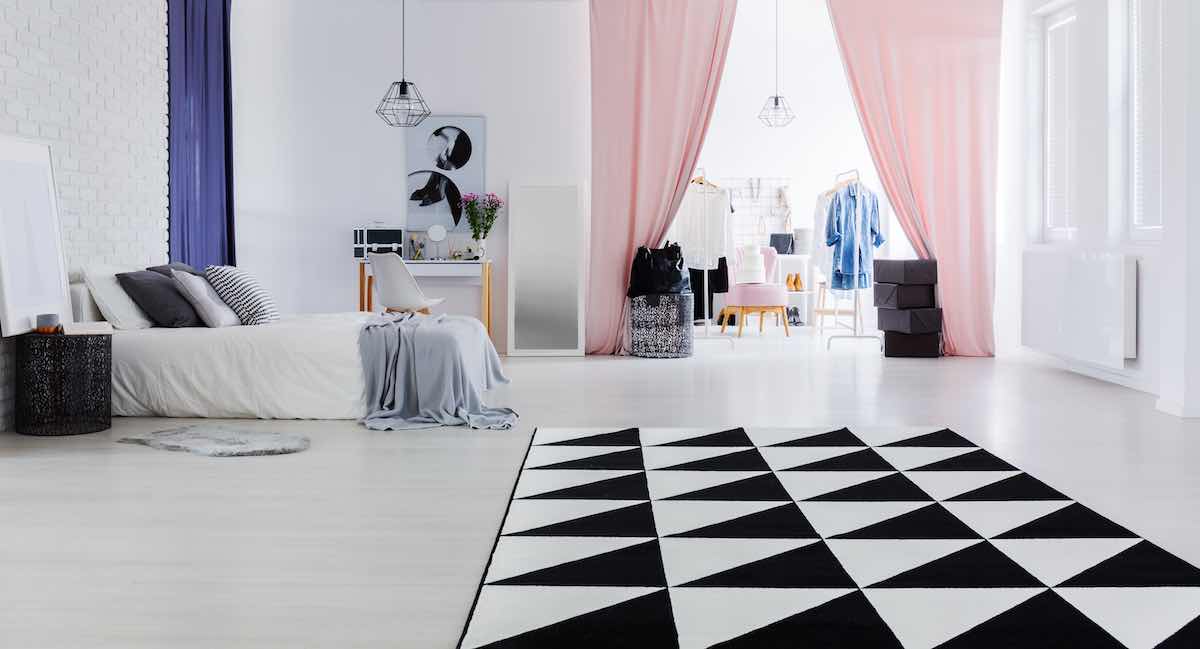 Geometric patterns are making a splash everywhere you look, so adding hints of this perfectly imperfect look throughout your home will enhance the on-trend factor considerably.
There's a surprising number of ways that these eye-catching designs can be incorporated into any living space. Everything from the obvious large scale art pieces through to not-so-obvious floor tiles can bring a geometric slant to your staging.
Make room for rattan and such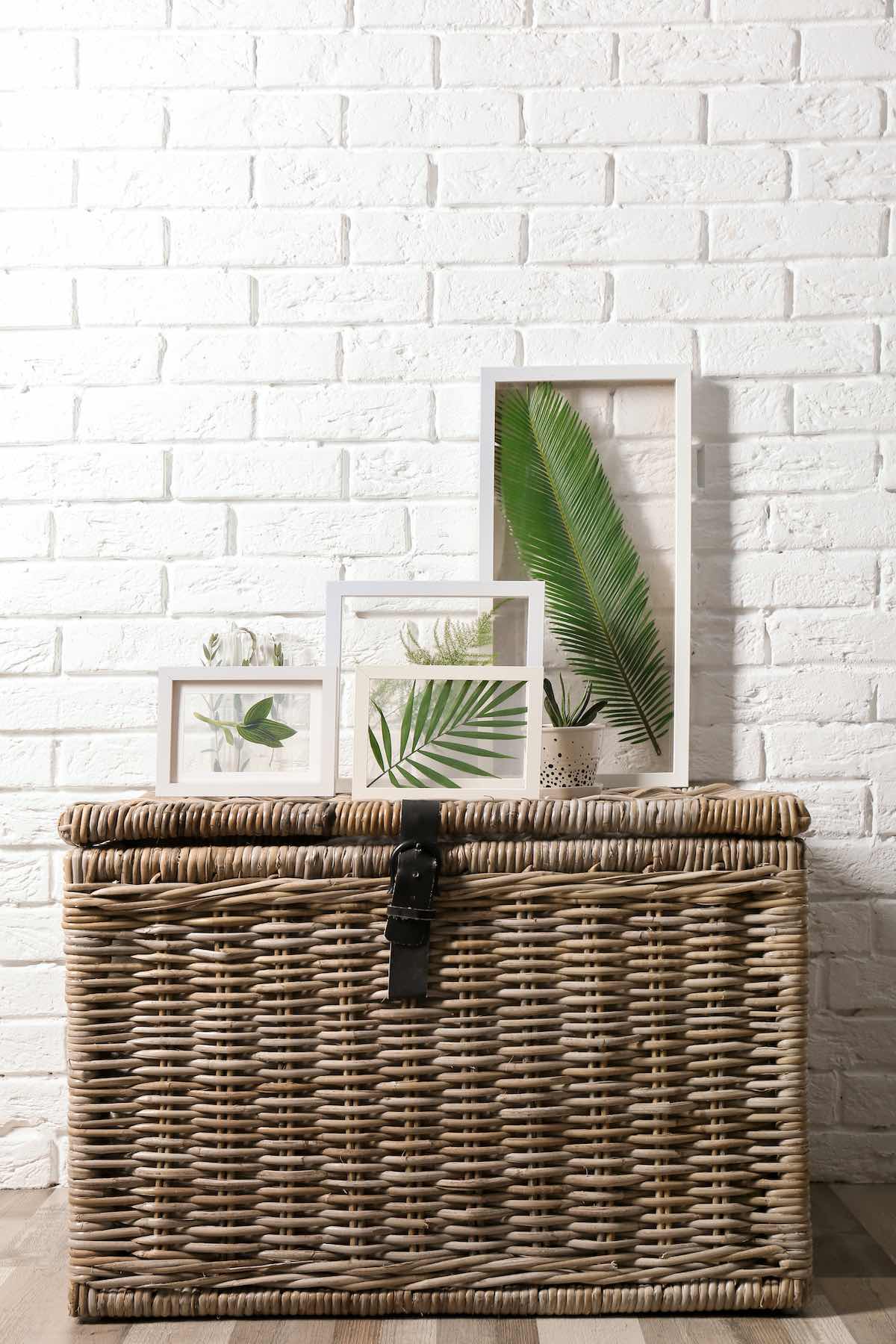 Somewhat surprisingly, 70s style is sneaking back into the world of interior design. Materials like rattan and bamboo are seemingly everywhere, but be warned, their usage should be kept to a minimum, and a modern twist is a must.
Leave out the the peacock chairs and opt for a more subtle approach instead. Wall mounted pieces work well here as do smaller furniture items or features such as wicker bowls for fruit in the kitchen or bamboo baskets for towels or loo rolls in the bathroom.
Including such materials, again, adds warmth to the home...just make sure you don't overdo it!
Go huge with your headboard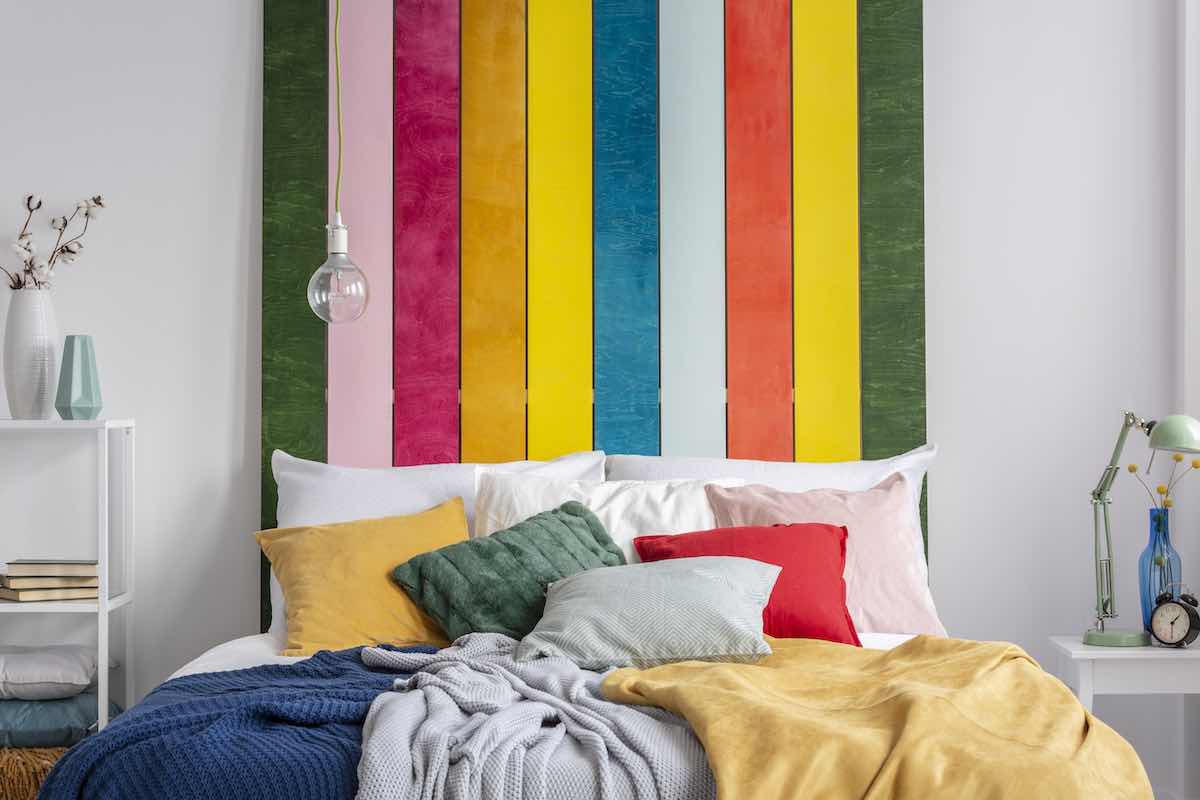 A few years back, the headboard was nowhere to be seen. Now, however, they are back with a bang...and bigger than ever.
A perfectly simple bedroom with minimal amounts of furniture can be set off with a luxe headboard, creating a focal point in an otherwise low key atmosphere. Again, velvets are popular here, with the deeper tones of navy and green taking centre stage (excuse the pun!).
Alternatively, there's the rustic opposite to the luxe look, with pallet wood being used to great effect to create an eye-popping backdrop to beds in otherwise relatively bare bedrooms.
Mix up your metals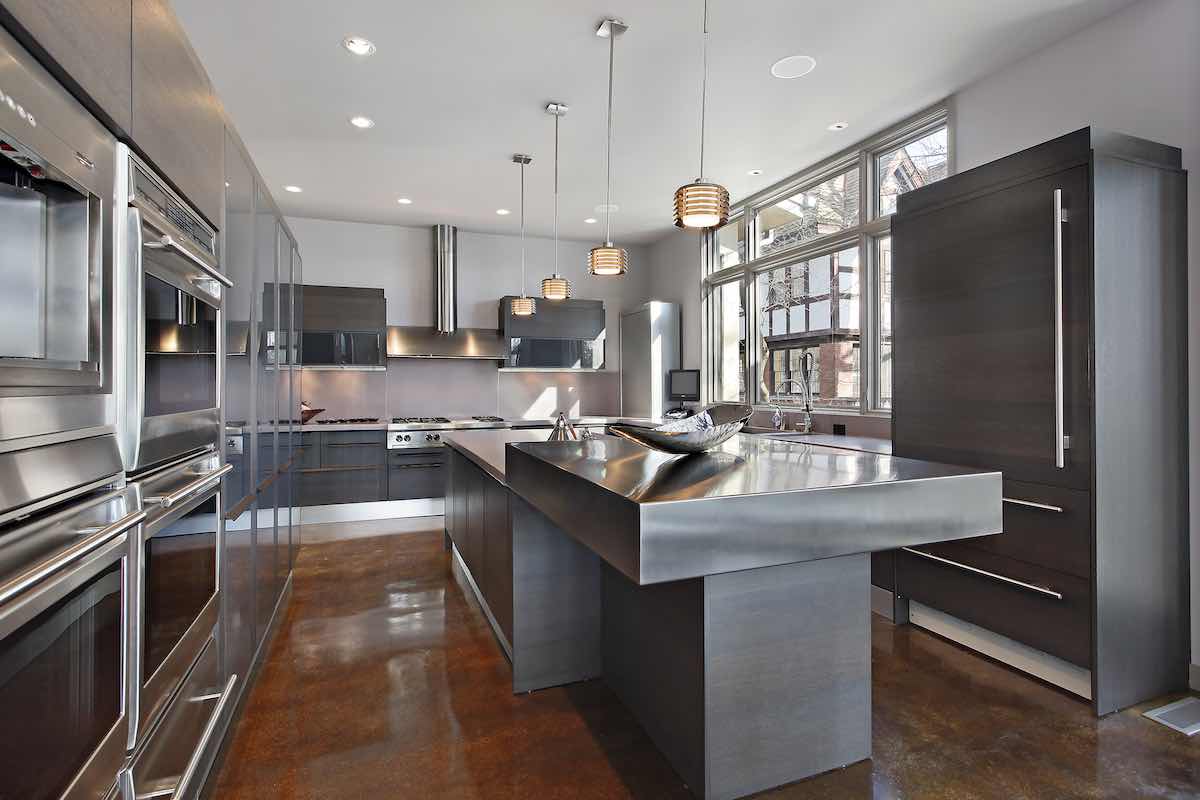 While the trend back towards minimalism may seem to be a step backward for some, the way in which it is being incorporated by interior designers is actually very different to the traditional look we have become so accustomed to over the last decade or so. The use of mixed metal is a prime example of this.
More and more, we're seeing designers mix things up all across the home, with copper being used in conjunction with brass and chrome accompanying nickel and iron. Different finishes are being used together in close proximity, too, with the highly polished sitting side by side with brushed metals.
Art Deco design details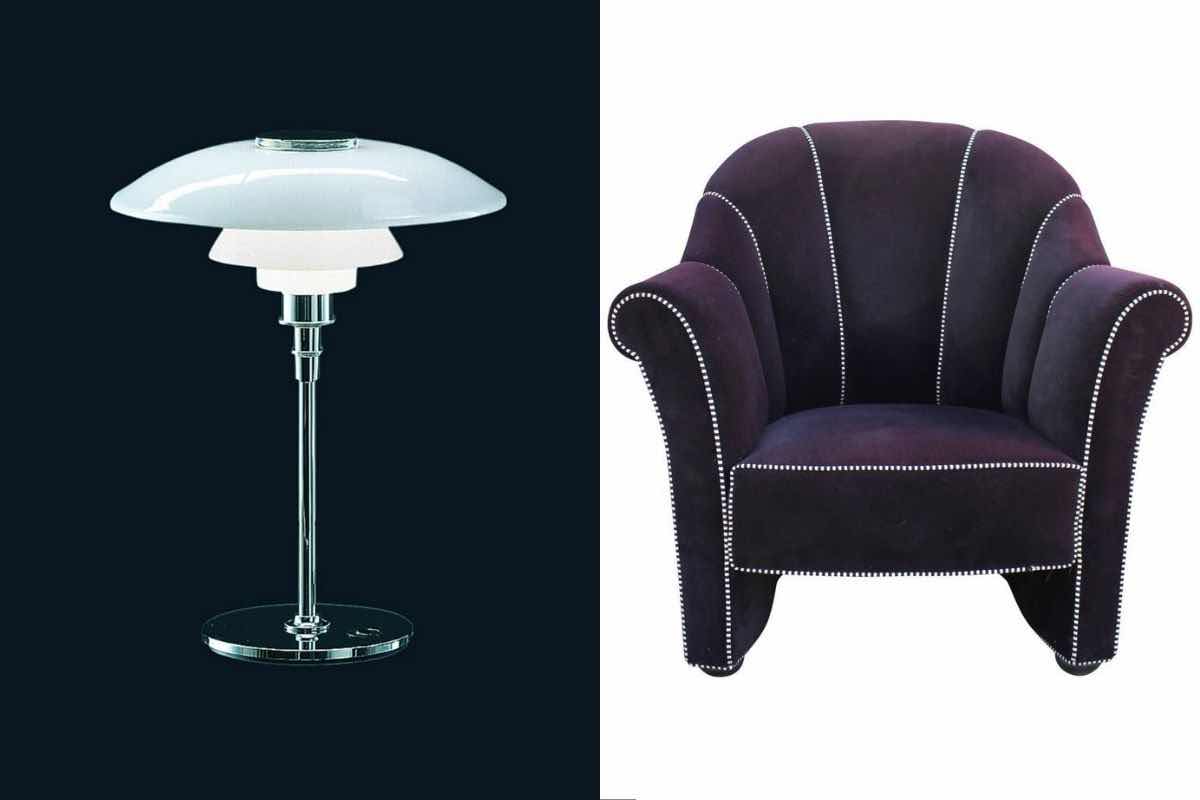 Finally, the swing towards Art Deco continues unabated. Soft pinks are still very much on trend, but shapes are now beginning to hark back to the design style of the 20s and 30s, too. This ties in nicely with the geometric themes we mentioned earlier, but can also be a counterpoint to those sharper edges.
Designs with softer curves such as those made famous by the likes of Poul Henningsen's lamps for Louis Poulsen and Josef Hoffmann's velvet club chair are inspiring interior designers once again, so you can expect to see more of this classic style hitting the shops as we move towards the end of the year.
While it may seem to be an unnecessary step in a seller's market, home staging is anything but when the tables are turned. Going the extra mile by properly preparing your property for sale can really make a huge difference to how your home is perceived by prospective purchasers, which could, in turn, make your sale simpler and more profitable.
Naturally, you're going to need an exceptional local estate agent as well, and with over a century of history behind us here in E11, Petty's should be your number one choice if you're looking to sell in or around Wanstead.
Call a member of our sales team today to find out more about what we can do for you and check out the short video on our About page to find out what makes Petty Son and Prestwich a very different kind of 21st century estate agency.