The reasons why a quick sale might be important to a seller are endless. Maybe you need to relocate for work or you've found your dream home and need to complete quickly? Or it could be something like selling up to move to an area with better schools or you've unfortunately found yourself in financial strife. Whatever the reason, these home staging tips will help speed up your sale.
However, before we get down to the nitty-gritty, it's worth emphasising that home staging isn't just about speeding up the sales process; it can also be financially worthwhile, too. Preparing your home for sale in the correct manner will result in greater interest, which in turn could mean a higher price for your property...and many of these tips are either free or inexpensive to carry out!
Then there's the fact that the vast majority of potential purchasers will view your property online before setting foot inside your home. The quality of the images you have of your house or flat/apartment online could have a massive impact on the amount of viewers your property receives. Home staging in the UK may not be as popular as it is in the US, but that's changing...fast!
So, without further ado, let's dive straight into the eight home staging tips that will help speed up your sale this summer...and bring a number of residual benefits, too!
Declutter
This is the very first step you need to take if you want to stage your home. Excess clutter can ruin the look of an otherwise perfect property, so get everything stowed away or shipped out.
Don't be tempted to simply shove everything into cupboards and drawers, however. You'll be surprised at how many buyers will walk straight up to the storage unit in question and, to your horror, open the door.
Neatly pack things away or throw them out. You'll feel better for doing it, too.
Focus on flooring
Unlike many other jobs where you work from the top down, home stagers should think about what's underneath their feet first. This doesn't mean that you have to act on what you find immediately, but it will give you a greater idea of what needs to be done in order to achieve the look and feel you are after in order to sell your home sharpish.
Check for creaky floorboards (especially along the likely route buyers will take when being shown around your home) and have those fixed before your first viewing. Look at your floor coverings next. Do you have a threadbare carpet that has seen better days? Or maybe your hardwood floor has become scratched down to the wood itself? Could the carpet in the hallway benefit from a professional clean before you show your home?
Whatever the problem with your flooring, fix it. Poorly maintained floors give properties a dishevelled feel, which is not conducive to quick sales or high prices! Making things right underfoot can truly make the world of difference.
Freshen up
As with flooring, walls with dirty marks or digs can really drag a property down. Thankfully, a simple coat of paint can make a huge difference...providing you choose your colours wisely. While you don't want to remove your personality entirely, it's vital to remember that your love of Canary Yellow may not be to everybody's taste.
So, what colours should you use? It may sound boring, but neutrals really are your best option when staging your home for sale. While the bland look won't appeal to everyone, very few people will find it offensive. As you're hoping to cast your net as wide as possible, this is obviously a very good thing! (Want to know more about colours for property? Check out our post on what interior paint colours sell houses before you put brush to wall.)
Oh, and don't forget the woodwork. If your doors, windows, and skirting boards are looking a little worse for wear, give them some TLC, too.
Make space
The decluttering you've already done will help clear the way for prospective purchasers, but you can also alter their perception of space as well. The easiest way to do this is to add big mirrors to small rooms to give the illusion of spaciousness, but be sure to do it correctly if you want to them to have the maximum effect.
For example, placing a mirror directly opposite a window works great. Not only will it give the appearance of an extra window, it'll also maximise the amount of natural light within that room and give your buyers an outdoor view from different vantage points.
Another great home staging trick is to place a mirror behind a light source, such as a pendant light or a bedside lamp. The mirror's reflective powers create an effect that draws the eye and increases the amount of light within the room, making the space feel airier and brighter.
Make the most of natural light
Wherever possible, let the natural light flood in. Windows are obviously going to be the main source for most properties, so ensure that yours are sparklingly clean and not obscured by net curtains. If you do have nets, it's wise to remove them and opt for blinds instead, as they give the home a cleaner, fresher feel.
If you already have blinds, be sure to have them open fully when showing off your home. Same goes for curtains or drapes - pull them back as far as they will go to get the most from the light outside.
Depersonalise, but don't go cold
It's important to remember that you are selling an idea as much as you are selling a property. You need to allow prospective buyers to see themselves living in your home before they'll agree to sign on the dotted line, and having lots of personal items strewn about the place is an immediate barrier to that subconscious fantasy world.
So, what to do? Well, the big one is photographs. Pictures of your friends and family may mean the world to you, but they're not going to mean a thing to your buyer (in most cases, anyway). In fact, having lots of personal photos in your home is likely to be off-putting to purchasers, so put them away until your home is sold.
That being said, you don't want to leave your property feeling completely devoid of personality. Small things like beautiful fresh flowers will help bring warmth to a room without being intimidating to buyers.
Tidy, tidy, tidy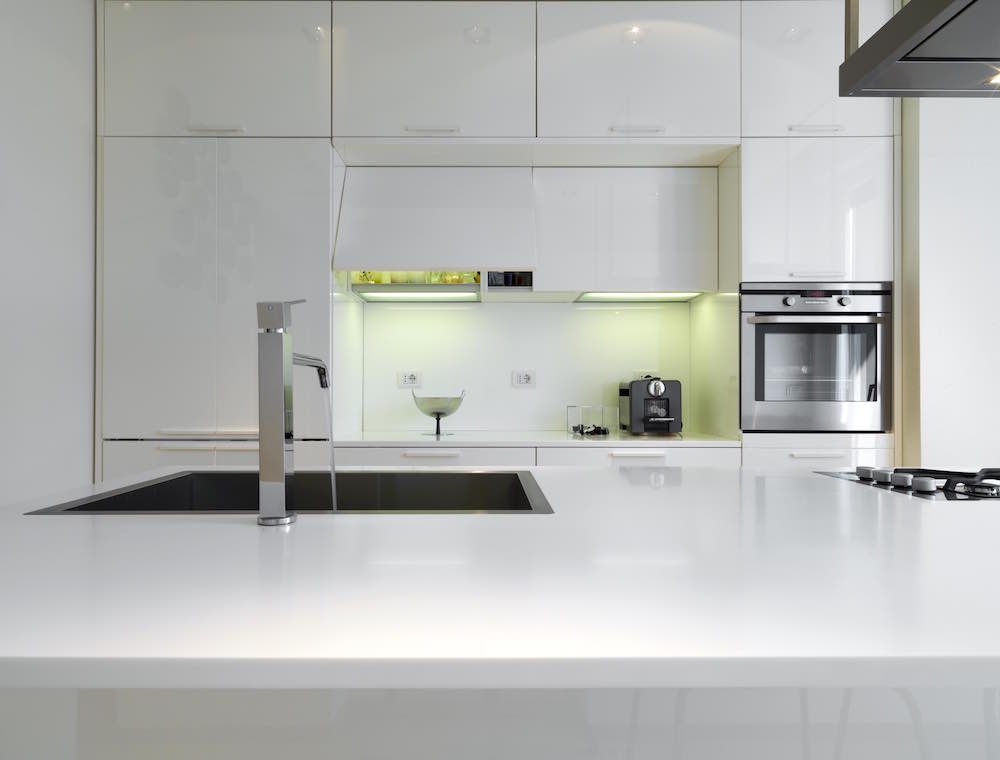 Yes, you've already decluttered, but that doesn't necessarily make a home tidy and ready for viewing. Make sure that you have fresh towels in the bathroom and kitchen and that your bed is made immaculately. Give those pillows a good plumping and ensure that your linen is spotlessly clean.
Dusting and vacuuming are important before any viewing, too. If you keep on top of things, these tasks become simple and take only a few minutes. Leave them, however, and you could find yourself taking a day off work to get things shipshape!
Open up
If your home is on the market in the summer, throw the windows open and let the fresh air in. Even if you are showing your property in winter, opening the window just a crack can help air a place and make it more welcoming for visitors.
Same goes for interior doors. Keep them all open so that your viewers will gain confidence, as they'll feel that nothing is being hidden from them.
That's it! Eight simple tips to stage your home ready for sale. If you want to know more about how we can help make that quick sale a reality, give our team a call today.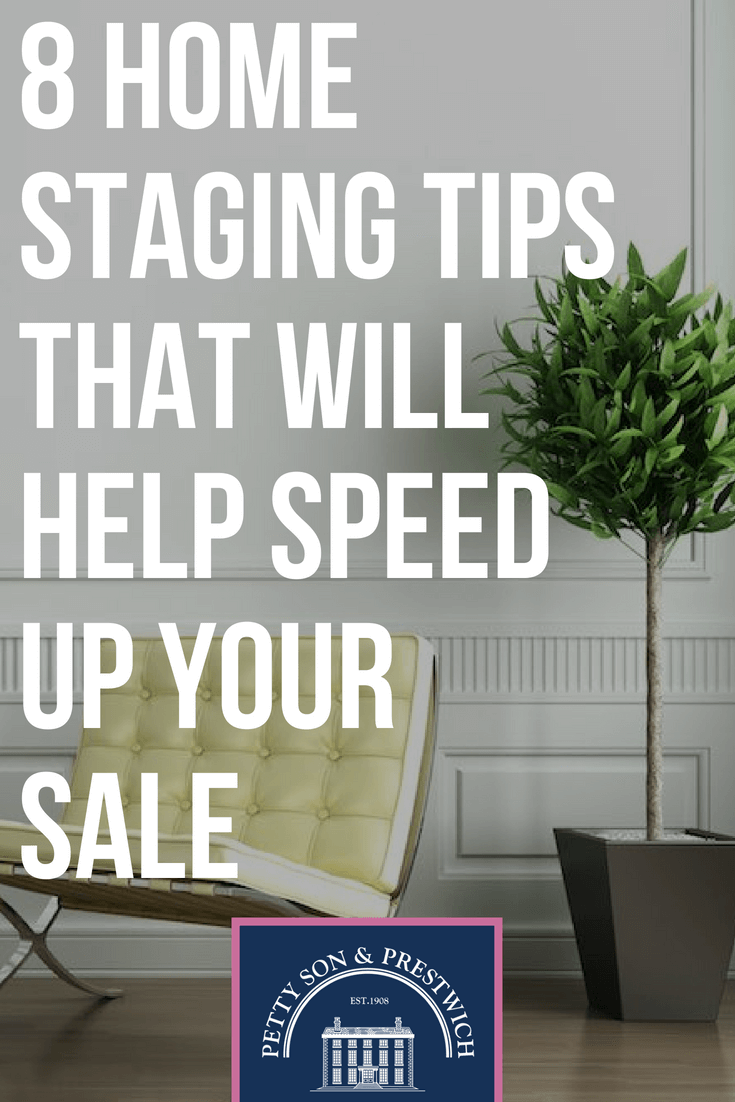 Article By: Kinga Masianis
Kinga has been in sales since she was 17 and she already has both Negotiator and Sales Progression qualifications under her belt. She is bilingual, has a weakness for chocolate, and cites Robins Pie & Mash and The Cuckfield as her favourite Wanstead haunts.
020 8530 9920 /
Email Directly