Probably the hottest topic in the property world at present is the rise of the online call centre-based agent. As is the way with internet-based disruptive technologies, the growth of online agents has been swift, but many remain sceptical about their ability to deliver what their aggressive marketing campaigns promise.
As a traditional agent, it would be all too easy for us to weigh into the debate with scathing remarks about the new kids on the block, but we're not going to do that. Instead, we're going to lay out a few key differences that will allow you to make a more informed decision about whether to use a high street or online estate agent to sell your home.
Where do we start? That's easy…
Fees
Without any doubt, the biggest draw for sellers is the potential difference in fees between online and high street estate agents, but is everything as it seems?

Online estate agents offer prospective clients a one-off fixed fee without commision, but you'll pay that whether your home sells or not. High street agents, on the other hand, will generally charge anywhere between 1 to 2% of the sale price. On paper, the difference between the two models looks as though it gives sellers an easy decision to make, but it's important to remember the old adage: you get what you pay for.

With a high street agent, you'll have someone working to get the best price and push the transaction through quickly as they only get paid once the sale goes through. Online agents take your money upfront, so they have very little incentive to do anything once your money leaves your bank. To reiterate, you will pay an online agent regardless of whether your home sells or not. For sellers in and around London, this could mean a four figure loss...and that's if you stick to basic package!

Many online agencies aggressively market their services with a low cost headline price, but what you actually end up paying can be quite different. Additional costs for viewings, premium listings, photography, for sale boards, portal listings (Rightmove, Zoopla, etc.), floor plans, and more can make the price you'll have to pay very different to the one advertised. Oh, and then there's the VAT. Most online agents fail to mention that this isn't included in their advertised price either.
Service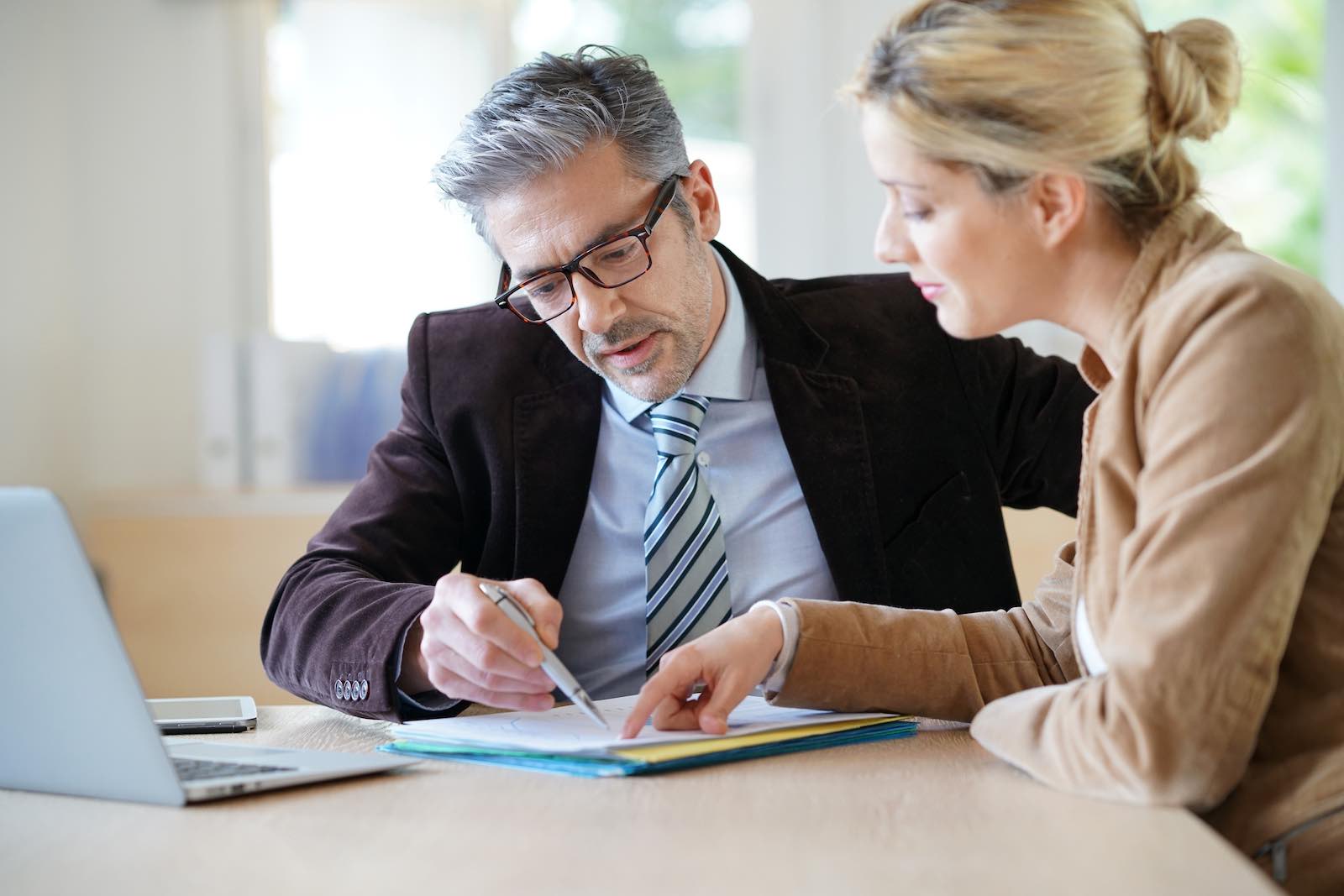 Another big difference between online and high street estate agents is the level of service you will receive. Online agents have become aware of the importance sellers place on this part of the process, so they'll often emphasis the fact that you'll deal with 'real people'. What the alternative is to 'real people' we're not quite sure, but we do know that the service you'll receive is quite different.

Online agencies can offer lower fees because they are in the business of doing things at scale, which means sellers often become little more than a number. Alternatively, reputable high street agents build relationships, offering sellers a one-on-one service that keeps you in the loop every step of the way.

An online agent may argue that their availability is better than a high street agent, and in some regards that's true. Big online estate agents can offer a 24/7 service where clients can contact them at any time of the day or night, but you'll be dealing with a random call centre representative rather than someone who knows both you and your situation intimately.
In addition to that, we all know that call centres can be frustrating at the best of times, so would you want the biggest transaction of your life handled by a faceless individual at the end of a telephone line? Although you may not be able to contact them at 3am, high street agents provide sellers with a more personal service, and you won't be left on hold for eons when you try to get in touch them either.
Local vs national
As you are no doubt aware, we deal with property in East London and West Essex here at Petty Son and Prestwich. Established in 1908, we know everything there is to know about the local area and the property trends that are going on right now in this part of the world.

Compare that level of local knowledge to that of a national online agent. Call centre agents make vital decisions on things such as valuations based on online data; information that can often be woefully out of date.
How does this affect you, the seller? Well, marketing a property with an incorrect asking price could mean that you are leaving a significant sum of money on the table if your valuation is too low. At the other end of the scale, a property that is overvalued will sit on the market and attract very little interest while other similar properties which have been correctly valued move swiftly. Remember, online agents are paid upfront, whether your property sells or not.
Again, due to the levels of complaints they have received, online agents are trying to address this problem by offering a local 'expert' to sellers. However, many of these so-called experts have very little experience in property sales, coming instead from other sales-based jobs into the property market for the first time.
Accreditation
It comes as a surprise to many that there is very little stopping anyone from opening their own estate agency. Providing they have not been declared bankrupt or have been previously banned by the Office of Fair Trading, they are pretty much free to start trading as an agent. This is largely what has caused the plethora of online agencies to spring up seemingly overnight.

The lack of regulation can be a problem for sellers, but there are, thankfully, ways in which they can ensure that they are dealing with a reputable agent. Voluntary accreditation informs prospective clients of an agents credibility and is something that shouldn't be overlooked when searching for someone to sell your home.

Here at Petty Son and Prestwich, for example, we choose to be members of the highest governing bodies in the industry to prove our commitment to you, the customer. Our memberships include:

- The National Association of Estate Agents
- The Property Ombudsman
- SAFEagent
- Tenancy Deposit Protection Scheme
- The Association of Residential Lettings Agents
- The National Approved Lettings Scheme

Being part of these schemes holds us accountable to a standard of excellence which we must maintain at all times, making us a company you can trust. Compare this to an agency who has appeared from nowhere with very little backstory and you'll get an idea of just how important accreditation from these governing bodies can be.
Visibility
Another argument put forward by online agencies is that the internet is the only place to showcase your property. According to them, the days of having a property in a shop window are numbered, and they may have a point...to a degree.

The truth of the matter is that people do still buy houses from high street agents and they do still look at properties featured in these agent's shop windows. The really key point that online agents fail to mention, however, is that all estate agents are online agents these days.

Every estate agent has their own online presence in the form of a company website (just like the one you are reading this blog post on right now), plus the vast majority of bricks and mortar agents also feature their properties online via huge property portals such as Rightmove and OnTheMarket.

So, in essence, our reach is wider than purely online agents as we have all angles covered rather than relying on one single sales funnel. While it's true the majority of people do now search for property online, to say it is the only way is misleading.
Conclusion
It's pretty obvious where we stand in the online vs high street estate agents debate, but we do think there's a place for the online model too. As with most things in life, selling your home isn't a binary decision and a lot will come down to your own personal circumstances over which way you decide to market your property.

However, it's vital for any seller to be aware of the pitfalls associated with selling their home via an online agency and not to be drawn in by the advertised low fees alone. The marketing campaigns of online agencies may lead you to believe that everything will be rainbows and unicorns if you opt for them, but the reality can be somewhat different.

If you are still unsure of what a great high street agent can offer you, give our friendly sales team a call. We're always happy to explain exactly what we can do for our clients and how we differ from online agents. Get in touch with us today.

Wanstead office – 020 8989 2091 or This email address is being protected from spambots. You need JavaScript enabled to view it.

Buckhurst Hill office - 020 8504 5403 or This email address is being protected from spambots. You need JavaScript enabled to view it.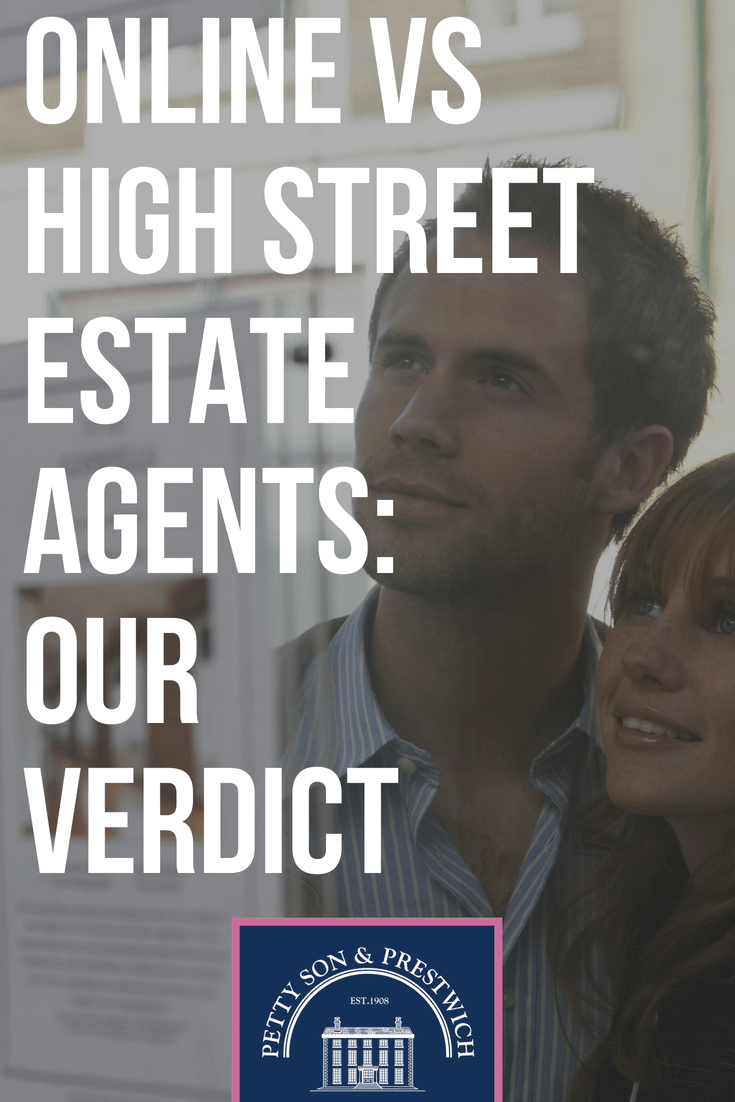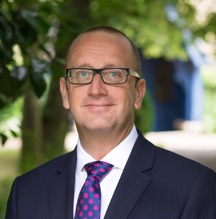 Article By: John Wagstaff
As Petty's MD, John steers the ship. He is, however, first to admit that the team around him run the show, and he's incredibly proud of each and every one of them. Sporty and studious, caring and loyal, John is a father of two wonderful children (and Cooper the dog).
020 3370 8784 /
Email Directly