When it comes to home improvements your choices can seem endless. Bathrooms, kitchens, loft conversions, landscape gardening...the list goes on.
One way to narrow the field is to work out which ones are actually worth investing in. So, with this in mind, we thought we'd look at the top 9 home improvements that'll bring you the highest Return On Investment (ROI).
We'll start with the lowest ROI and work our way up. The worst performer on our list will come as a surprise to many!
Bathrooms and Kitchens
Yep, everyone's favourite refurbs actually come in last in our list with a return on investment of 48 and 49% respectively. That's still pretty good going, especially as they add so much more than monetary value to a home.
The reason for this is that these two rooms are so important to us. When it comes to viewing day, having an impressive kitchen and/or bathroom can make a massive difference to your prospective purchasers perception of your property.
However, if you are thinking of laying out a lot of cash on a kitchen or bathroom with the sole intention of selling your property, it's wise to keep things relatively simple. Too many personal touches can work against you. Remember, you are moving on, so make sure your changes are palatable to the masses.
Doing so will allow viewers to see themselves in your property and give them a reason to fall in love with your home. After all, if you make a good job of improving these parts of your property, you're removing a job from the buyers to-do list once they move in.
Loft conversion
Loft conversions can have a huge impact on your overall property's value. According to building society Nationwide, having a loft conversion done could add as much as 20% to the asking price.
One of the biggest attractions with loft conversions is the additional space they bring. More space will generally equal a higher price, but be sure to hire true professionals for this job - it's not one to scrimp on.
Many homeowners are put off by the thought of lengthy planning battles, but this is rarely the case. In some instances, you may not even need planning permission to carry out a loft conversion, as yours might fall within the Permitted Development Rights category. That being said, it's obviously still prudent to seek advice before carrying out any work!
A good loft conversion can show a 50% return on investment. So, while you'll face a relatively hefty bill for the work, you will see a decent return for your troubles.
Carpeting
Believe it or not, changing your carpets before a sale can bring in a healthy return on investment. Remember, it's all about the percentages, and laying new carpets can, like a loft conversion, bring in a 50% ROI.
Old, ragged carpets can really bring the feel of a home down, so changing them makes perfect sense. If your carpets are relatively new and don't need replacing, consider getting them professionally cleaned instead. Again, this outlay will bring a positive return on investment when the time comes to sell your home.
Roofing
Repairing or replacing a roof is not going to be a job any buyer relishes, so removing the hassle is often a good idea. Not only will you be giving them one less job to do once they move in, you'll also take away a bargaining tool from their arsenal.
Buyers will likely try and push for a reduction in the asking price so they can cover the cost of the work required. However, if you take the proactive approach you can actually add value to your home instead. Smart move!
Obviously, the best course of action is to keep your existing roof well-maintained. Have it checked every once in a while and replace any missing slates as soon as possible. That way you'll save yourself a hefty bill when the time comes to put your house on the market.
However, if you do have to fork out for a new roof, you can expect to see a ROI of around 63%. Not bad.
Extensions
As with loft conversions, adding an extension means more space. Extensions can take many forms; maybe you simply want to extend a single room in your home, or you could even go a step further and add more rooms to your property.
Whichever you decide upon, it's important to know what the rules are with regard to planning permission. The government recently changed the rules surrounding extensions, making it easier to add bigger extensions than it was previously. That being said, you obviously must still stay within their guidelines if you want to avoid hassle further down the line.
A decent extension can potentially bring you a return on investment somewhere in the region of 71%, but remember the initial outlay will be relatively high.
Exteriors
You've likely heard about kerb appeal before. Carrying out jobs both big and small to the outside of your home can boost your property's value considerably, and they're generally pretty easy to do.
Things such as ensuring your windows are clean and the front of the house is freshly painted and tidy may seem like minor things, but to buyers they are the very first impression they'll have of your home.
Get the exterior jobs right and you could see a return on investment of around 75%; higher still if you perform many of the jobs yourself, thus bringing the initial outlay down. Not only that, you'll also find your property will be snapped up quicker too. A fast sale at a higher price...what's not to like?
Gardens
Although gardens are obviously part of the exterior as well, they have their own place on our list. Well-kept front gardens will add to your property's kerb appeal, while a beautiful rear garden can really give a home the 'wow' factor.
A well-maintained garden also looks attractive to a buyer as the hard work has already been done. It's a common theme on this list, but people looking to move will generally want to avoid taking on a property which requires a great deal of work.
Sure, developers will snap such properties up as they'll see the potential there, but the price will obviously reflect this. Doing some odd jobs here and there could mean you get the profits instead, and a garden could bring in as much as an 88% ROI.
Conservatory
So, we've finally reached the end of our list of high ROI home improvements, and our winner is conservatories. Adding a conservatory can bring an astonishing return on investment of 108%!
Again, conservatories are attractive because of the extra space they bring, and they needn't be solely summer spaces either. With advancing technology such as the best electric underfloor heating and improved glazing options, conservatories can provide you with year round additional space all the family can enjoy.
Conservatories help your property stand out in the housing market, especially in streets where all the houses are very similar. If you are considering making improvements to your home, a conservatory is well worth considering.
Home improvements are a great way to add value to a home, but it's important to bear in mind that these ROIs are not set in stone. Your location, the quality of your street, and the natural ceiling price of your property should all be taken into consideration too.
If you are looking to sell your home and are based in East London or West Essex, give the professionals a call. Petty Son and Prestwich have been serving Wanstead for over a 100 years, so we know a thing or two about the area and its amazing properties.
Speak to one of our friendly, experienced team members today on:

Wanstead office – 020 8989 2091 or This email address is being protected from spambots. You need JavaScript enabled to view it.

Buckhurst Hill office - 020 8504 5403 or This email address is being protected from spambots. You need JavaScript enabled to view it.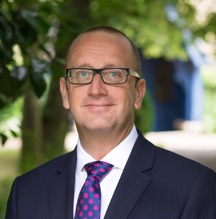 Article By: John Wagstaff
As Petty's MD, John steers the ship. He is, however, first to admit that the team around him run the show, and he's incredibly proud of each and every one of them. Sporty and studious, caring and loyal, John is a father of two wonderful children (and Cooper the dog).
020 3370 8784 /
Email Directly