Kerb appeal (or curb appeal if you're visiting our site from across the pond) is all about first impressions. A study conducted by the HomeOwners Alliance found that an astonishing 68% of buyers thought their perception of a property was swayed by their initial judgement of how well the home was presented.
This is huge for sellers. Enhancing your home's kerb appeal can boost the amount of interest your property receives when it first hits the market and, ultimately, result in a better price.
But why wait until you want to sell? Fixing up your frontage can make a massive difference to how you feel about your home. It also shows you care about your street, and that can be infectious. More often than not, others will follow your lead and improve their kerb appeal as well, which can push prices for all the neighbouring properties northwards.
In short, kerb appeal matters. And we've got the ultimate to-do list for you right here!
Make your front door a focal point...for the right reasons
A front door that's in a state of disrepair will ruin all of your other efforts when improving kerb appeal, so it makes sense to prioritise this part of your property first. As an entranceway to the rest of your home, the front door is probably the most significant indicator of what's to come for those who cross the threshold, so it's vital to get right.
If you are replacing the door, it's important to keep the rest of the exterior in mind. Certain doors suit certain properties, and going with the flow is imperative. Can you picture a strikingly modern front door on a thatched cottage? Exactly!
For those who have a solid door in place that just needs sprucing up a little, a fresh coat of paint will do wonders. Weather-proof paint comes in an awesome array of colours these days, and the front door is one place where you can add a little character, should you wish to do so.
Don't forget the doorstep
A freshly painted door needs a well-maintained doorstep. So, if your doorstep is in need of attention, now is the time to address it.
This can be a simple job that can be attacked with a scrubbing brush or more complex if your doorstep is deteriorating. Crumbling stonework or steps should be taken care of as they are both unsightly and unsafe.
Doing up your doorstep can also be tackled with a tin of paint. As this part of your property will see a lot of traffic and is likely to be used daily, it's important to use a tough, hard-wearing paint here, which is why you'll see specialist doorstep paint stocked in your local DIY store. Choose a dark colour, too, as light ones will show up every speck of dirt.
Create the perfect pathway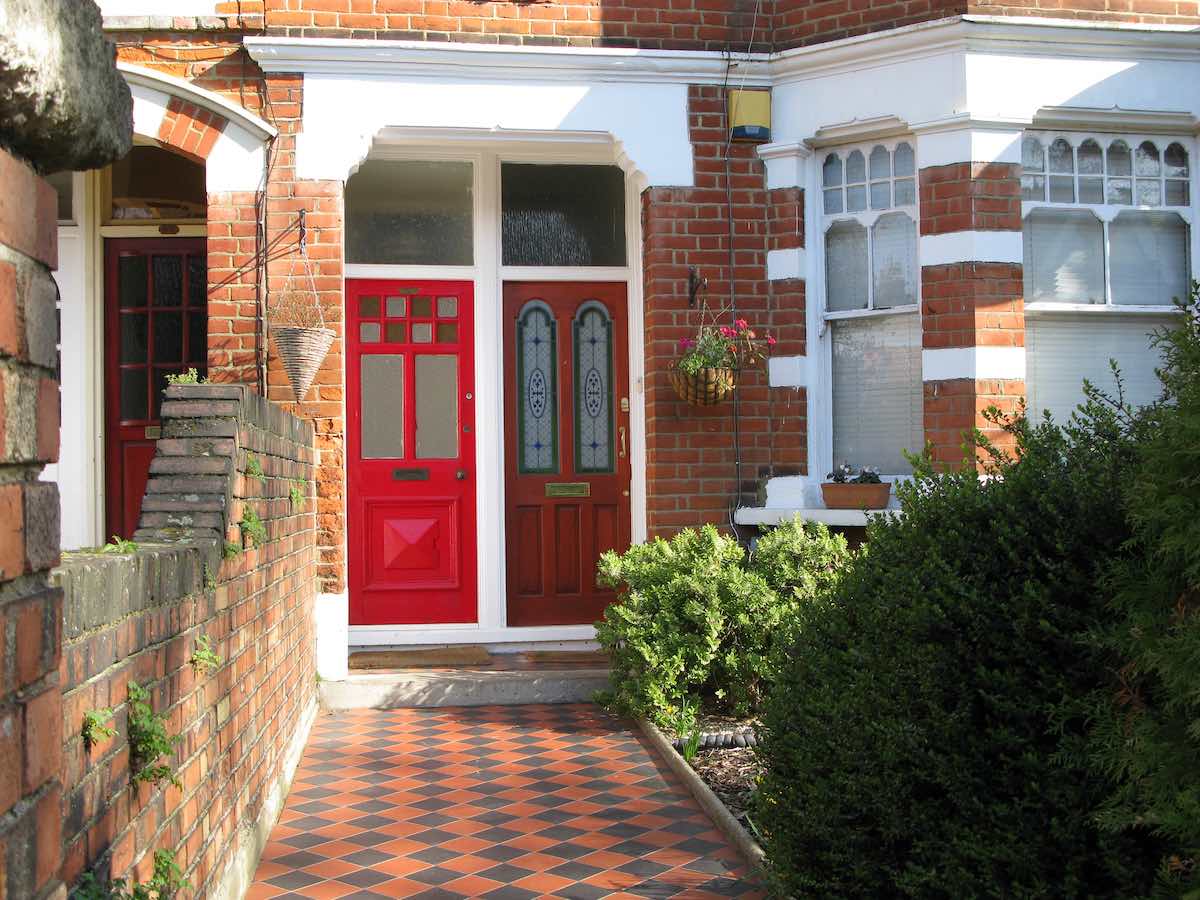 This, again, can be a quick fix or a huge undertaking. All will depend upon the current state of your pathway: does it just require a little tidying or is it in need of a full overhaul? Either way, taking on the challenge will pay dividends when it comes to increasing your home's kerb appeal.
Get rid of any pesky weeds that may have grown through the cracks and be sure to replace any broken paving stones, if you have them. A good jetwash is your friend here, as it will bring old slabs back to life. You'll be horrified by what comes off of them!
For those of you who are considering relaying your pathway or starting one from scratch, always keep access in mind. As an example, a gravel pathway looks great and is a relatively quick and easy way to transform your property, but it will put some buyers off. Have you ever tried pushing a buggy or pram across gravel?
It's not much fun to do on a daily basis, let me tell you!
Repair the roof and guttering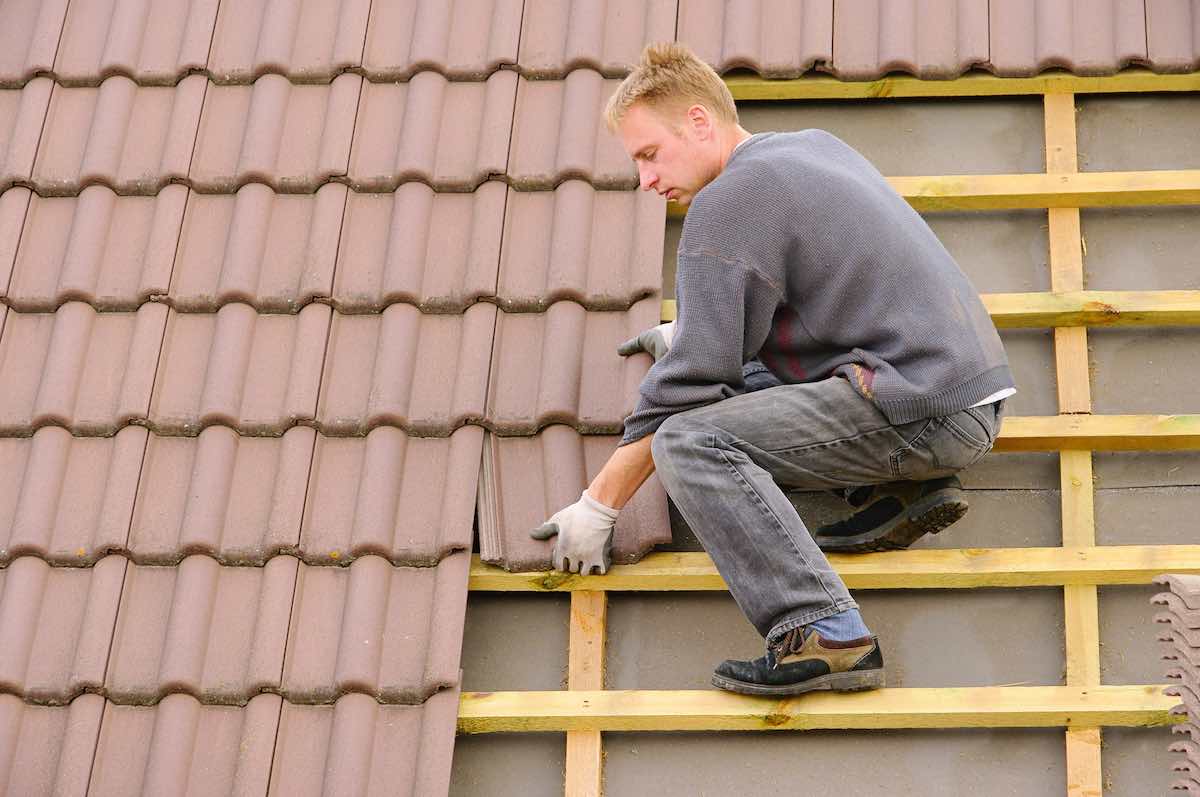 You'll frequently find that buyers, especially the savvy ones, will step back from the property and look up before they do anything else. Having a roof with broken or missing tiles will likely lose you this sale straight away, regardless of the polite conversation that follows as you show them the rest of the home.
Equally, broken guttering should be taken care of at the first opportunity. Not only is it ugly, it's also a cause for concern. Broken gutters can affect numerous parts of the property, from the roof itself to the floor below. Clogged and overflowing gutters are no better, so your guttering should be cleared of leaves and debris frequently.
Roofs are a worry for homeowners, so if yours is in a bad way you should make getting it fixed a priority. Yes, it can be an expensive job, but it's an outlay well worth making.
Work on your windows and associated paintwork
Another aspect of your home that will draw buyers like a moth to a flame is your windows. Anyone who is interested in buying property will look at the windows to check their condition, so ensuring they are in good repair is essential.
With any luck, you'll be able to simply repaint the woodwork (if you have any) and give the window panes a good clean for a dramatic improvement to your home's kerb appeal. But, even if your windows need replacing it's worth doing, as the effect it can have on your home's appearance is appreciable.
Enhance the exterior
Giving your exterior a boost will also have an enormous impact on kerb appeal, but it can be one of the most costly improvements you can make, too.
Re-rendering, re-cladding, repointing, and even repainting will transform the way your home looks, but they are all labour intensive and will be priced accordingly. Despite this, it's still worth bearing in mind, as the difference it will make can be extraordinary.
Make the garden glorious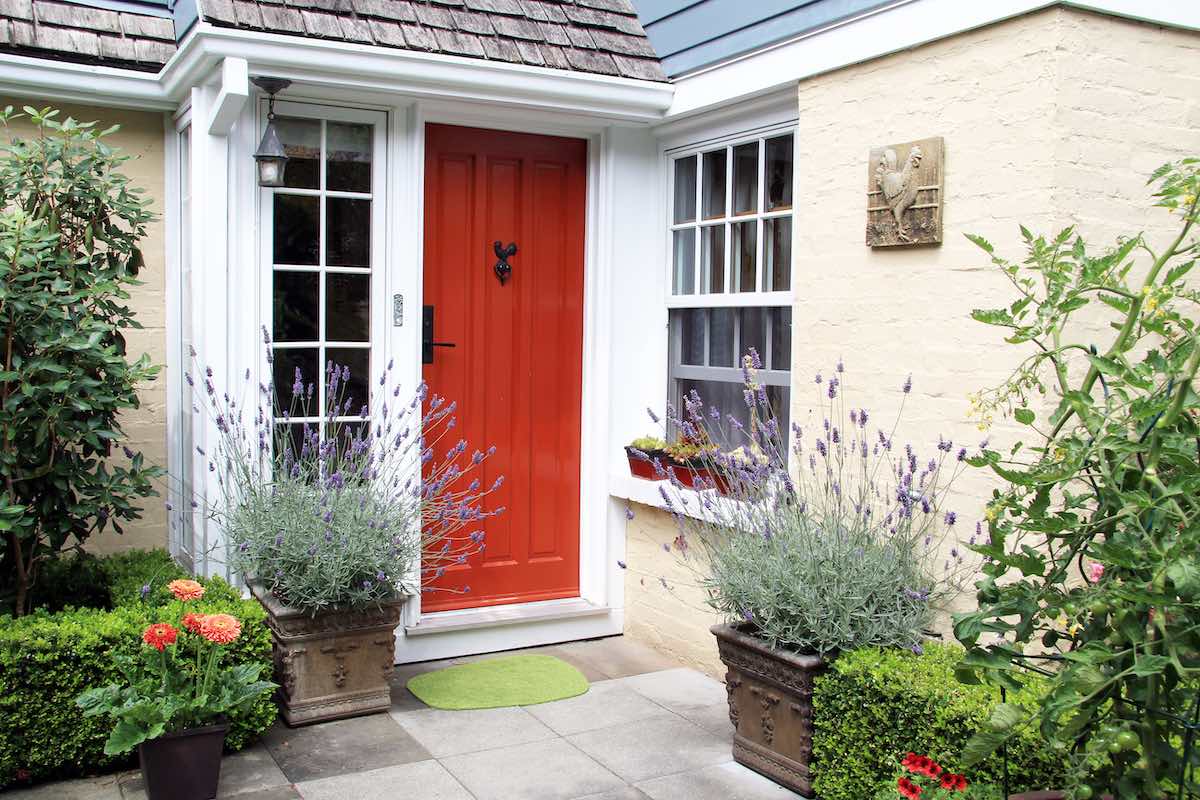 One of the most obvious external improvements you can make when enhancing kerb appeal is to have the front garden landscaped and kept well-maintained. Britons love their gardens, and a well looked after outdoor space can add as much as 20% to the property's overall value, so this is an investment well worth making.
While ornate and elaborate gardens can look stunning, it's important to bear in mind that buyers will often look for something that is easy to care for, too. Keep it simple, wherever possible.
Fix up your fences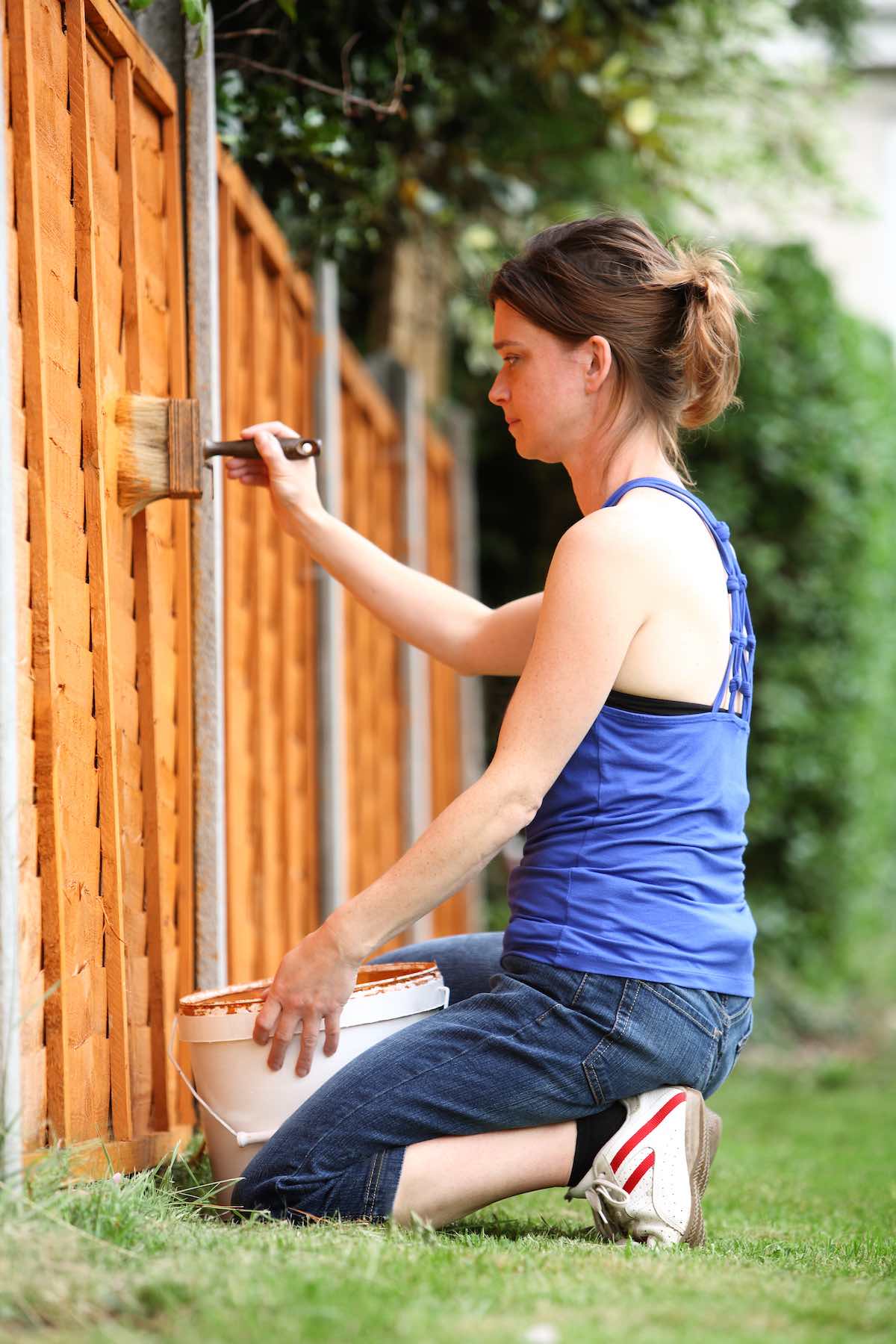 Blown down or broken fences are an easy way to improve the perception people will have of your property and should be repaired or replaced well before any viewings take place. Fences that need fixing can really impact the whole feel of the home, giving it a derelict air that wouldn't appeal to anyone looking for a straightforward move.
Thankfully, mending fences can often be tackled yourself and will cost very little when weighed against the resulting improvement in kerb appeal. You could even consider re-staining any existing wooden fences you have to enhance the look further still.
Add supplementary storage
Decluttering is a big part of any staging operation, and the front of your property is just as important as anywhere else.
The biggest offender? Wheelie bins.
This is an especially pertinent point for those living in Redbridge, as the local council have recently begun a wheelie bin pilot scheme. Adding supplementary storage to hide away your bins can make a property look neater and better looked after.
Unfortunately, this isn't an option for everyone, as many properties will not have the space to accommodate such storage solutions. For those who can, though, hiding away your wheelie bins will make a big difference when showing your home.
Make the most of the minutiae
It's not just the big things that need your attention - small changes can make a tremendous difference, too. The devil is in the detail, after all!
Items such as door furniture - letterboxes, knockers, numbers, keyholes, handles, etc. - can easily be replaced or cleaned to liven up the overall appearance when visitors make their way towards your home. So too can things like hanging baskets and doormats.
Step back from the property yourself and think about any tiny changes or fixes you can make in order to achieve the biggest impact. You could also get an objective view by asking the opinion of friends, family, and neighbours. Providing you make it clear that they are not to pull their punches, their insights can be worth their weight in gold.
Bring a property to life with lighting
Although the clocks will be leaping forward at the end of the month, dark evenings are still going to be with us for some time yet as we slowly inch towards the summer solstice in June.
Lighting, therefore, is as important outside the home as it is inside, and a few well-thought-out outdoor lights can really improve the kerb appeal of any property.
That said, as with your front door, it's important to pair your lighting choices with the overall feel of the home, so keep modern with modern and traditional with traditional for maximum effect.
See to the small jobs
All of those tasks on the to-do list need to be tackled if you want the very best kerb appeal for your home. Painting the gate, cleaning the windows, weeding the garden...all of the above matter.
Jobs like these are largely considered to be general upkeep, but they can be easy to overlook. The longer you leave them, the harder they become, so try and stick to a regular routine of giving the front of your home a little TLC. It'll be worth the extra effort come viewing day.
Boost to the boundaries...and beyond
Boundaries are always going to be on the mind of buyers, so ensure that all your hard work emphasises where your property lines begin and end. You'll already have taken care of much of it by replacing or repairing your fences and looking after your garden, but the more obvious you can make it, the better.
To truly give the best first impression, however, kerb appeal needs to extend beyond your boundary lines. If you are having viewings, don't be too proud to pick up any litter that's in the street or road in front of your home. Annoying and unpleasant, yes, but it'll be worth it when those prospective purchases arrive at your (sparkling) front door.
If you are thinking of selling property in Redbridge, Waltham Forest, or Epping Forest, come in and see us for a chat. We've been helping people like you move home for well over a century, so we know a thing or two about the local area and what it takes to make a sale work in and around East London and West Essex.
Pop in, call, or drop us a line to find out how we can help you get the best price for your home and keep your stress levels to a minimum while your property is on the market.