Buying a house is an exciting and life-changing experience, but it can also be an expensive process.
There are many costs to consider, from your deposit and stamp duty to the legal fees and removals. It's important to understand what fees you can expect to pay when buying a house so you can plan and budget accordingly.
In this post, we'll take a closer look at each of the costs you'll be faced with when buying property in the UK to prevent any nasty surprises.
Let's get started.
Your deposit
In years gone by, you may have been able to land yourself a 100% mortgage and avoid saving for a deposit altogether.
Not anymore.
First-time buyers might be able to secure a 95% mortgage, but even a 5% deposit equates to a hefty chunk of change in todays property market.
Check out these posts for more information on property deposits:
Stamp duty
Stamp duty is probably the largest 'cost' you'll incur when buying a home in the UK.
Payable on property and land purchases in England and Northern Ireland above £250,000, stamp duty rates are as follows:
£0 to £250,000 = 0%
£250,001 to £925,000 = 5%
£925,000 to £1,500,000 = 10%
£1,500,000 and over = 12%
Note that each band is taken into consideration as the scale progresses upward. So, for example, a property bought at £1.2m would hit the first three rungs of the scale but avoid the last one. Here's the calculation in full:
Up to £250,000 @ 0%: £0
Above £250,000 and up to £925,000 @ 5%: £33,750
Above £925,000 and up to £1,500,000 @ 10%: £27,500
Above £1,500,000+ @ 12%: £0
Total stamp duty due: £61,250
To calculate how much you'll have to pay, using a stamp duty calculator like this one from gov.uk is the easiest way to go about it.
Survey
If you want peace of mind over the condition of the home you're buying, you're going to need a survey.
Surveys can be tempting to overlook, but it would be foolhardy to do so. Expensive as they may be–costing anywhere from a few hundred pounds all the way to £2,000+–finding out that you have problems at a later date could end up costing you a whole lot more.
For more information on the different types of surveys available, check out this post: What Kind Of Survey Do I Need? A Homebuyer's Guide
Conveyancing
Conveyancing covers all of the legal aspects associated with buying a home.
As one would expect, conveyancing is the most time-consuming parts of the process. Time, as the old adage goes, equals money, and when you're talking about solicitors, that can be a considerable sum. You do, however, tend to get what you pay for here, so don't be tempted to automatically go with your cheapest quote. Because the conveyancing process is so in depth, it's best for you to check out our step-by-step guide, which you can find here.
We've also put together a post on how to find the best conveyancing solicitor as well, which you may find helpful too.
Mortgage broker
Whether you decide to employ the services of a mortgage broker will largely depend upon your personal circumstances.
For example, if you happen to have a poor credit rating, a mortgage broker can be worth their weight in gold. In other instances, you may be able to find just as good a deal as the broker, so you could end up saving yourself some cash. However, many opt to use a broker regardless, simply because they'll invariably save the buyer time and take the effort off of their plate.
On average–and fees can vary dramatically–mortgage brokers will cost buyers around £500.
Mortgage valuation
This is basically a safeguard for your lender, but you have to foot the bill.
Some lenders will price the valuation into the mortgage itself and value the property for free, but those that do charge will usually ask for somewhere in the region of £200 to £300.
Remember, although mortgage valuations are carried out by surveyors, they do not assess the condition of the property for you. This is for the lenders benefit only, so you should still instruct a surveyor to give your prospective purchase the once over before you buy.
Mortgage arrangement
As with everything else on our list, what you'll pay in mortgage arrangement fees will vary from lender to lender, and even product to product.
Some will charge a fixed fee, while others may ask for a percentage of the mortgage. How you pay them can also vary. Upfront payments will result in you avoiding interest, whereas those added to the mortgage will incur interest. The method of payment you opt for will depend upon your circumstances and your ability to pay what will likely amount to somewhere in the region of £1,000 to £2,000 at a time when other bills are coming in thick and fast.
Bear in mind that some lenders will only accept upfront payments, so this can limit the amount of products available to you should this be out of your reach.
Life insurance
While it isn't a legal obligation to take out life insurance when applying for a mortgage, some mortgage providers will list it as a precondition to lending.
For those with dependants, life insurance makes sense. You do, however, need to shop around. Keep an eye out for cancellation fees and commissions too.
Removals
Finally, you might need to factor in the cost of a removal firm if you can't move your possessions yourself.
Just like everything else, costs will vary. Moving to the next street along will naturally be cheaper than transporting your goods to another county…or country! Plus, there's also the matter of what you need to move to take into consideration.
For a deep dive into removals, check out this post: Removal Companies: How To Find The Best Home Movers
Whether you're a first-time buyer or are moving from one property to the next, we hope this guide helps you make informed decisions and prepares you for the journey ahead. All that remains now is for all of us here at Petty's to wish you a smooth move and years of happiness in your new home.
And, if you're yet to move, come and register your interest with us.
We have been helping people like you move home for over a century, and we'd love to welcome you into the family. Give our friendly sales team a call to find out how we can assist you, whether you're buying, selling, or both.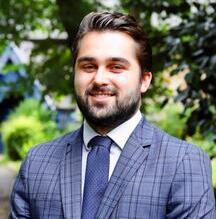 Article By: Daniel Roe
Daniel is a true team player. As a Sales Negotiator for Petty's, his day-to-day tasks include everything from conducting viewings to liaising with clients...all of which are a far cry from his previous profession as a hairdresser.
020 8530 9924 /
Email Directly