You've found the property, the survey is back, and now you're counting down the days until contracts are exchanged and you can move into your new home. There is, however, one final job to take care of - finding the best removal company to help get your prized possessions from A to B, preferably with the minimum amount of fuss.
In today's post, we're going to show you how to find the best home movers and give you a rough idea on what the service will cost. Before all that, though, there's a vital question to ask...
Do you really need a removal company?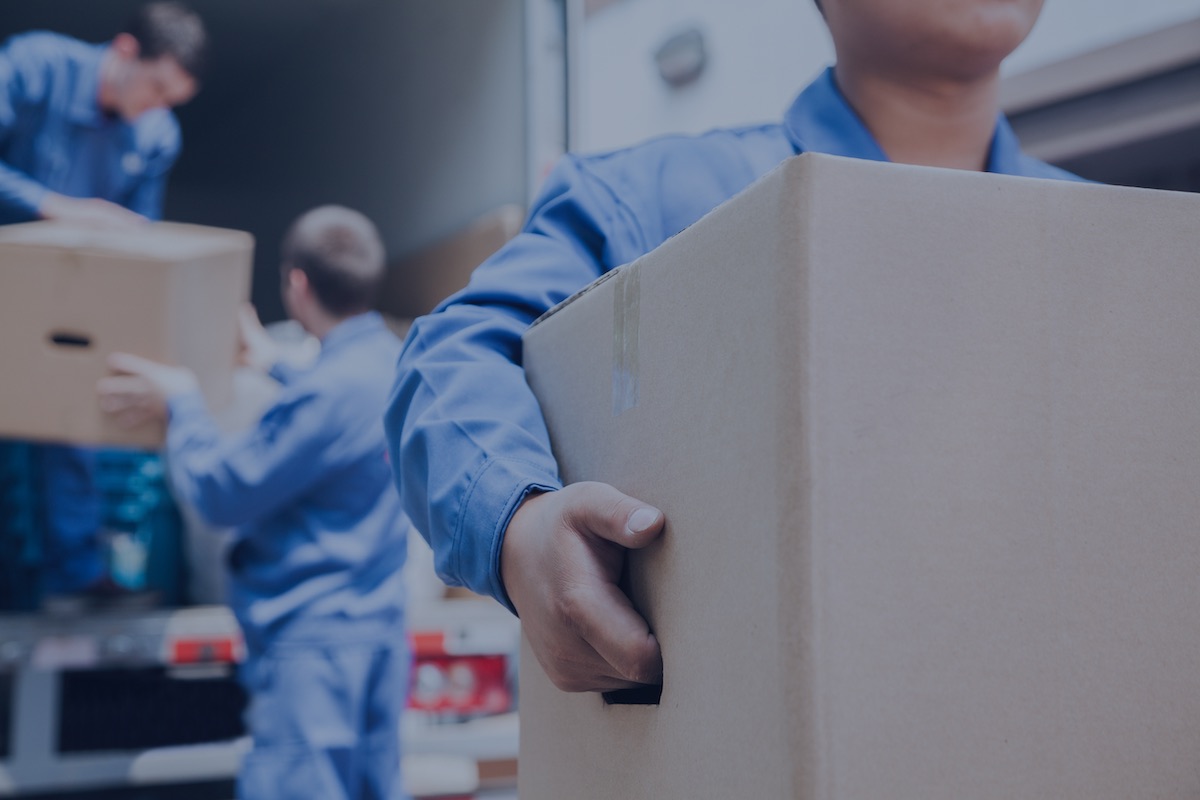 While we're sure most of you out there will answer this with an unequivocal 'YES!', hiring a removal company isn't absolutely necessary for everyone. For those moving from a fully furnished rental property with only a handful of items, a self-drive van might well be the best option.
If, however, you are questioning the legitimacy of hiring a removals firm based solely on cost, it's worth giving some serious thought to what you're actually getting when you have professionals help you with your move. It's a lot more than shifting stuff from one place to another, that's for sure.
A reputable removal company will provide the packing materials (and even pack for you, if you wish), offer up valuable advice from years of experience, protect your goods from damage, and remove you from the equation altogether, which means no pulled muscles or scraped elbows!
They'll also handle the headache of parking while they load and unload, and you won't have to worry about driving something that's magnitudes larger than your family car. Oh, and that means not having to worry about wrecking the vehicle, too, which would result in you waving goodbye to your damage waiver.
In short, if you want to save money, time, and effort, you're probably better off spending a few quid employing the services of a specialist removal company than trying to do it all yourself.
What do you want from your removal firm?
While most removal companies will broadly offer the same services, it's important to get straight in your own mind exactly what you are going to need them to do before you start your search. Are you simply looking for a straightforward removal? Or will you need help packing and unpacking? What about short-term storage? Would you like help with that, too?
Planning out a rough idea of what you'll need will help you breeze through the selection process and save you time later on. Yes, the better moving companies out there will hold your hand and walk you through what you might need when you make an enquiry, but it's always best to get things straight in your own mind first.
Finding the right removals company: Our top tips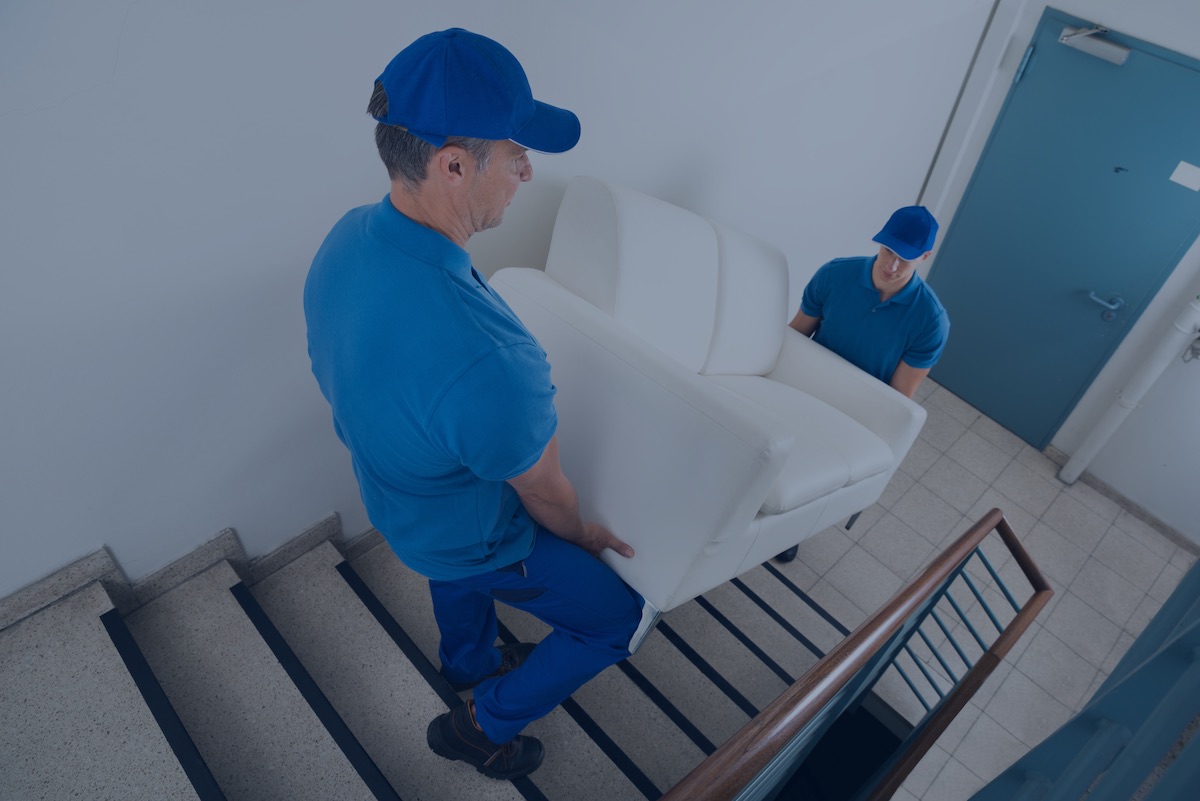 So, you know you want to hire some home movers and have a rough idea of which service you want, what now?
Check each company's website
A brief scan through each of the removal firms that you have shortlisted will give you an idea of how professional they are and the size and scale of their operation.
Read things like their 'About Us' page to see how long they have been in business and check out any galleries or images they may have available. Being able to see their vehicles and their staff at work will give you an idea of how they present themselves, albeit in a rather staged fashion.
Read reviews elsewhere
Although you'll likely find a 'Reviews' section on each firm's website, you're far better off checking out what other people think of their service via third-party portals such as TrustPilot, Checkatrade, and Google Reviews.
This will give you a better insight than those hand-selected five-star write-ups that have been cherry-picked in order to make the company shine.
Assess each company's capabilities and services
An obvious, but essential, point: make sure the company offers what you need. Can they really move that grand piano? What's their history in fine art removal? If you have specialist needs, ensure you're hiring a specialist before you pick up the phone.
Look into their accreditation
There are quite a few accreditation and endorsement schemes out there for reliable removal firms, so check each company to see who they are backed by. Names to look for include:
British Association of Removers
The National Guild Of Removers & Storers
The Association Of Independent Movers
The Furniture and Home Improvement Ombudsman (FHIO)
Which? Trusted Traders
Ensure they're insured
This should go without saying, but it's always important to double-check. Assume nothing when it comes to your possessions and finances. All good removal companies will be happy to show you their documentation and details of policies they hold, so don't be afraid to ask.
For more on removals insurance, check out this article by reallymoving.
Seek out word of mouth recommendations
Last, but by no means least, ask around your social circle for removal firm recommendations. Friends, family, and colleagues can provide a genuine overview of the service provided that is worth far more than any review a stranger leaves.
Ask them what they liked and disliked about the company and, most importantly, whether they'd use them again.
How much will home movers charge?
The question of cost will always feature in any article such as this but, like so many other property related pricing queries, how much a removal company will charge depends on many variables. Moving the contents of a four-bedroom house will naturally set you back a lot more than a studio flat, but there are other considerations, too.
Things such as access; what the contents are; how much of it there is; whether you'll need packing materials; how far you're going; which services you choose...the list goes on and on.
A straightforward local move without packing could come in at as little as £500 or less, but a cross-country relocation of antiques and chandeliers is going to be a different story altogether.
If you have a shortlist of removal companies that you like, the best course of action is to ask for quotes and compare and contrast. Reputable firms will be happy to sit down with you and explain their charges, giving you a full breakdown of costs and the timescale involved.
Finally, be wary of companies that only offer quotes over the phone. A job such as this should be assessed in person. If the company you select are, for whatever reason, unable to physically survey your property, make sure you ask whether or not the quote is going to be the final price.
If it isn't, ask further questions about what will change the estimation and by how much. No one likes to be hit with additional, hidden charges, so protect yourself against such things happening before it's too late. If in any doubt whatsoever, go elsewhere.
That wraps things up for another week. Hopefully you found this guide to selecting the best removal company useful.
If you are based in or around the capital and thinking of entering the property market - be it as a seller, buyer, tenant, or landlord - give Petty Son and Prestwich a call. Established in London's E11 postcode back in 1908, we have been helping people just like you move for well over a century.
So, if you're looking for a reliable and reputable estate agent to handle your next move, our team of experts should be at the top of your call sheet.