There are a number of reasons why exchange of contracts can be held up, and many of them are avoidable…providing you know what they are and what to look for.
In today's post, we're going to give you the knowledge you need to keep things ticking along and help prevent completion delays in your property purchase.
Let's get straight into it.
How does the exchange of contracts process work?
Exchanging contracts is an important step in any property transaction, as it is the point where things become legally binding.
Getting there, however, can be arduous. After all, it's vitally important that every t has been crossed and every i dotted before both parties feel comfortable about committing to such a huge deal. Finding out something is wrong post-exchange isn't a situation you want to find yourself in.
To try and cram everything you need to know about exchanging contracts into a small section wouldn't serve you well, so we've got an entire article on the subject (along with a step-by-step guide). Click the link to check it out if you want to learn more about the full process: Exchange Of Contracts: Step-By-Step Guide Towards Completion
What can hold up the exchange of contracts?
As one would expect after reading the above, there are a number of reasons why exchange of contracts could be delayed. Every property transaction is different and there are many variables at work, even in the simplest of sales.
That being said, there are certain hold-ups that occur time after time, and we've listed the most common of those below:
Searches
As we discovered in our article on property searches a couple of weeks back, the amount of questions your conveyancer needs to ask various authorities can be staggering.
It comes, therefore, as no surprise that searches can be one of the key factors that contribute to exchange of contract delays when buying or selling a home. While certain searches are reliably replied to within a given timeframe, others (we're looking at you here, local authorities) can vary dramatically.
It only takes one delayed search result to stall the whole process, and there's very little you can do about it, unfortunately.
Unanswered questions
While this may sound similar to the above point, these types of delays are generally more avoidable as we are talking about hold-ups between solicitors.
Solicitors for both buyers and sellers fire questions back and forth, and they will only proceed once a satisfactory answer has been received. If you hire a slow, unresponsive solicitor (more on that in a bit), you are increasing the chances of incurring delays to your exchange of contracts date.
Poor communication
This can come from anyone included in the sale…including you!
Solicitors, estate agents, buyers, sellers, and any member of the chain you find yourself in can all cause hold-ups if they are slow to respond to documentation or information requests.
To do your bit, make sure you answer all questions promptly and read, sign, and return any paperwork that needs your attention quickly too. To ensure those you have instructed stay on top of things, it's a good idea to keep in touch with your estate agent and solicitor on a weekly basis as well.
Chain troubles
We touched on this above, but it's worth reiterating: chains are a frequent cause for delays in property transactions.
Granted, being part of a chain is often out of our hands, but that doesn't mean you can't be proactive as a buyer or seller. Check out this article on How To Keep A Property Chain Moving Forward for more details on what you can do to keep your link in the chain strong.
Mortgage problems
This really shouldn't be an issue, but it still can be.
Problems with mortgages should be ironed out way before an exchange of contracts comes close to happening, but in some instances this isn't the case. Mortgage lenders can stall the process if they find something untoward or dishonest about either the property, the applicant, or both.
To combat this as much as possible, you should do two things:
Arrange a mortgage in principle
Be squeaky clean in your application
While it may be tempting to tell what you see as a little white lie here and there, lenders will find out about it and they will not offer a mortgage if your application is anything but 100% honest.
Cold feet
Frustrating though it is, it's also quite understandable that both buyers and sellers can get cold feet and stall the process themselves from time to time. We are, after all, talking about what is likely to be the biggest single transaction in their lifetimes here.
This is where a good estate agent becomes worth their weight in gold, especially those with an experienced sales progressor in place. This vital member of staff will be able to communicate with those who may be holding things up to ascertain what the problem is and offer some solutions to get things moving forward again.
Market conditions
In some instances, overall property market conditions can affect how long you'll have to wait for contracts to be exchanged.
Take the last stamp duty holiday as a prime example. During the rush to capitalise on the government's offer, many sectors of the property market became overwhelmed. Local authority searches were taking an inordinate length of time to come back, solicitors were experiencing backlogs, and many estate agents were in a similar position too.
While situations like this are relatively rare, they do happen. So, if you're moving in a hot market, ask some questions before you instruct anyone to handle your move. Ask solicitors and estate agents for expected timeframes and make it clear that you will be in regular contact to ensure things are progressing as planned.
Poor choice of professionals
Further to the above, your choice of who you work with can have a dramatic impact on how quickly you get to exchange and complete.
Although it would be far easier to pick the first estate agent and solicitor that come to mind, doing so would be incredibly foolhardy. You really need to do your homework, otherwise it could come back to bite you later on.
If you don't know where to start, we've got two articles to help you out: How To Choose A Great Estate Agent and Tips For Selecting The Best Conveyancing Solicitor will assist you in your search.
Gazumping and gazundering
As unsavoury as these practices are, they are still prevalent in today's property market. Until contracts have been exchanged, both gazumping and gazundering are legal moves buyers and sellers can make against each other, albeit fairly unethical ones.
If you are unfamiliar with either term, you can find out more about each of them in the following articles: Gazumping: What Is It And How Can You Avoid It? and Gazundering 101.
That's it for another week, we truly hope you found this article on common causes of hold-ups in contract exchanges useful and informative. If you'd like to receive more property related posts like this one in your inbox every Monday, be sure to sign up for our weekly newsletter.
For those of you based in or around the capital who may be thinking of moving, think Petty's. We recently oversaw a sale in Leytonstone that took little more than a month to complete, so you can rest assured our team will get you moving as quickly as we possibly can. Give them a call today to find out more about how we can help you make your next move a smooth one.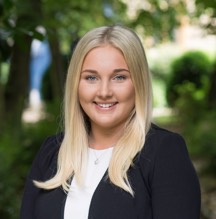 Article By: Francesca Creasey
Francesca has been with Petty's for seven years and has progressed to become our Office Manager, overseeing the daily events and planning what lies ahead for the team each day. She is an F1 obsessive and loves dogs...there are eight pooches in her immediate family!
020 3370 8789 /
Email Directly