Whether you're selling up or staying put, splashing a bit of cash on exterior upgrades to your property can be an investment well worth making.
In today's post, we'll look at 7 different ways in which you can improve your home's external aesthetic and outdoor space.
Let's jump straight in, shall we?
Exterior paint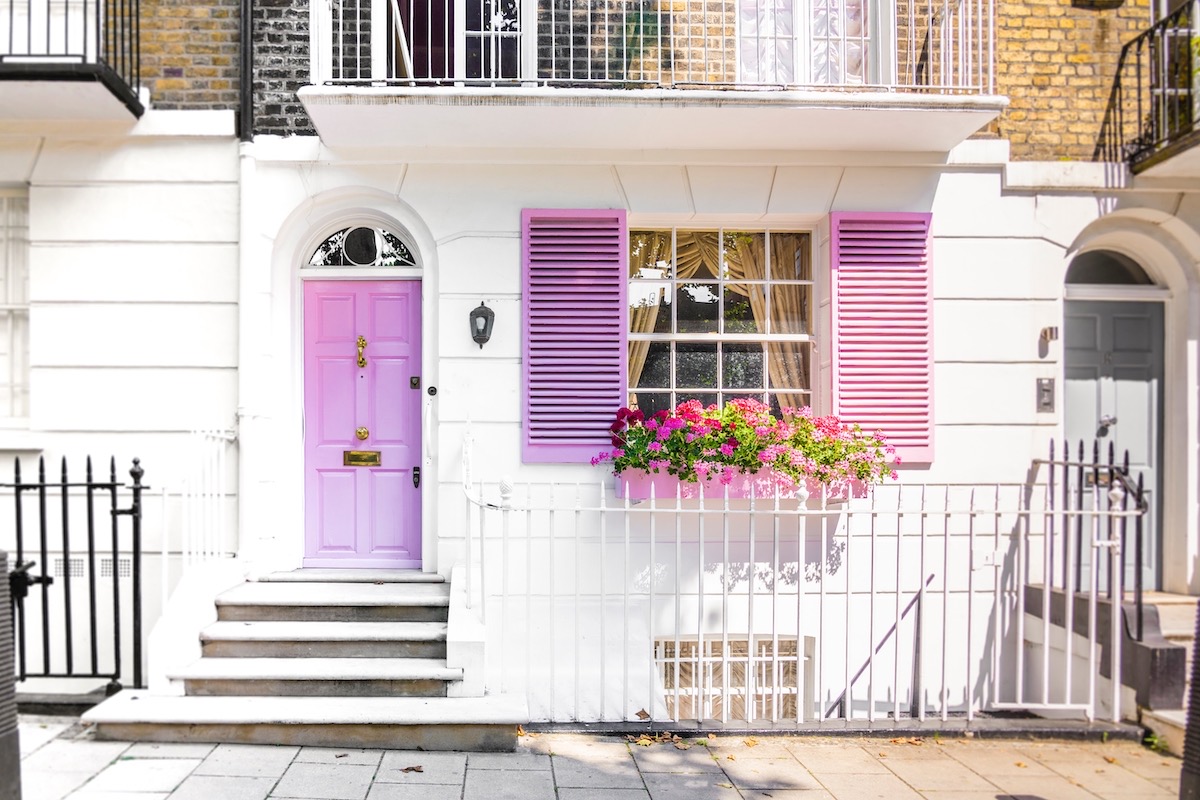 Creating a fantastic first impression starts with a fresh coat of paint.
An exterior paint upgrade is one of the most cost-effective yet impactful ways to boost your property's appeal. It's a visual statement that can enhance or diminish the overall appearance of your home.
Importance of choosing the right colour and finish
Colour is the first thing people notice when they look at a house.
It sets the mood and personality of the property, making the selection process crucial. Neutral tones such as whites, greys, and beiges tend to be universally appealing and blend well with most architectural styles. However, don't be afraid to consider bolder choices for your front door (more on that below) or trim to add a touch of individuality.
The finish is equally important.
Gloss and semi-gloss finishes are often used for doors, windows, and trim due to their durability and easy cleaning. Satin finishes are ideal for exterior walls as they resist dirt and mildew, while also being able to withstand cleaning.
Exterior lighting
A thoughtfully lit property can be transformative.
Not only does it enhance the architectural features and landscape of your property, but it also increases safety and security. Furthermore, it allows for the enjoyment of outdoor spaces even after sunset.
Types of exterior lighting: spotlights, path lights, and wall lights
Each type of exterior lighting serves a unique purpose:
Path lights enhance safety by illuminating walkways, steps, and driveways
Spotlights are ideal for highlighting architectural features or key plants in your garden
Wall lights, attached to the property itself, can brighten outdoor living spaces or entrances
Safety and security considerations
As we've already mentioned, exterior lighting can contribute significantly to your home's security. Motion-sensor lights can deter potential intruders, while well-lit entranceways and paths can reduce the risk of accidents.
Don't forget to ensure that all lights are correctly installed and that electrical systems are protected from weather elements to avoid safety issues.
Windows and doors
Windows and doors significantly contribute to the first impressions of your property. They not only add to the aesthetic appeal but also affect the energy efficiency, security, and overall comfort of your home.
Upgrading windows for energy efficiency and aesthetic appeal
Windows play a crucial role in maintaining your home's temperature, with double or triple glazing being more efficient than single glazing.
Additionally, choosing windows with frames that prevent thermal bridging can further improve energy efficiency. From a design perspective, windows should complement the architectural style of your home, whether that means choosing traditional sash windows for a Victorian property or sleek, large windows for a modern aesthetic.
Choosing the right door material and style
The main entrance door can be a statement piece that sets the tone for the rest of the property. It needs to be sturdy, secure, and aesthetically pleasing.
Common materials include wood, which offers a classic look, composite for enhanced thermal efficiency, or uPVC which can mimic the look of wood but requires less maintenance.
Additionally, think about the door style - from panelled to glazed or solid, and the colour - vibrant hues can add personality while neutral tones often provide a timeless appeal.
For more on colour selection, check out this article: Front Door Colours: How To Pick The Right Paint For Your Portal
Driveway and path upgrades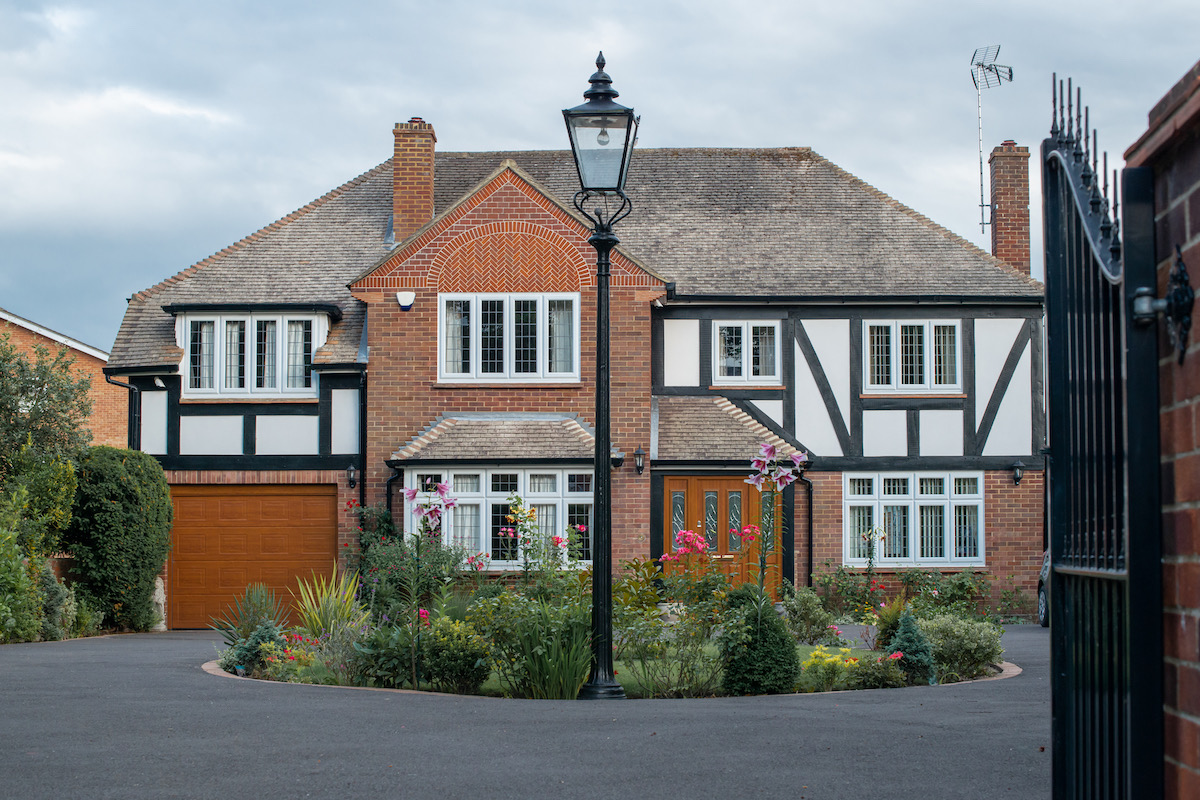 The driveway and paths leading to your home play a significant role in the overall aesthetic and functionality of your property. An upgrade can provide a more pleasing visual experience while also improving accessibility and potentially increasing property value.
The choice of material for your driveway or paths can drastically affect their durability, maintenance needs, and aesthetic appeal.
Block paving, with its variety of design options and easy reparability, is a favoured choice. Gravel is an affordable option providing a rustic charm, while concrete, whether plain or pattern imprinted, offers long-lasting durability and minimal maintenance.
Permeable surfaces and environmental considerations
In an era of increasing environmental awareness, permeable driveways and paths are becoming more popular.
These surfaces allow water to pass through into the ground, reducing runoff and helping prevent local flooding. Permeable options include gravel, permeable concrete, and certain types of block paving.
Roof repairs and replacement
The roof of your home serves as one of your property's first lines of defence against the elements.
An effective, high-quality roof is crucial for protecting your home and maintaining its overall value. Whether it's minor repairs or a complete replacement, it's vital to address roofing issues promptly.
Identifying when a roof needs repair or replacement
Recognising the signs of a deteriorating roof can save you a significant amount of money and help prevent further damage in the future.
Common signs include missing, loose, or cracked tiles, sagging areas, moss or algae growth, and leaks inside your home. Regular inspections, especially after severe weather, can help identify problems early on.
Landscaping and garden improvements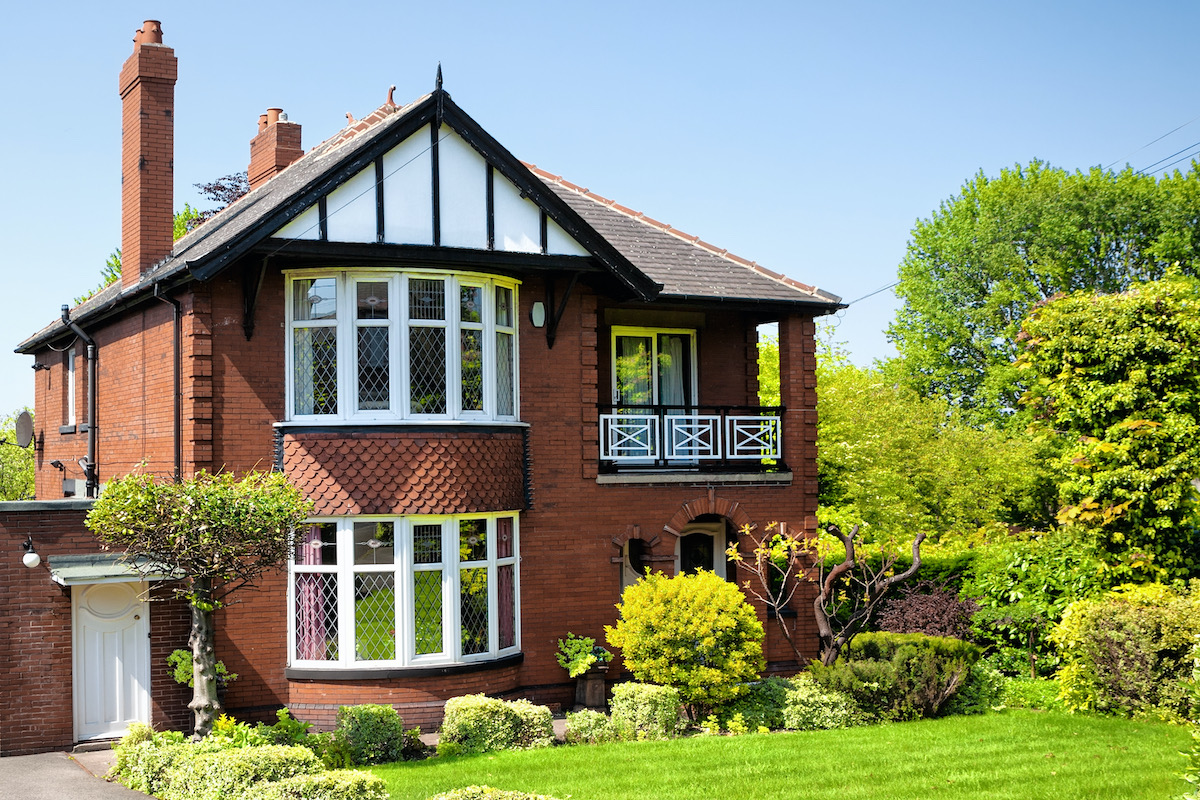 A well-landscaped garden can act as an extension of your home, providing a space for relaxation, entertainment, and enjoyment of the outdoors. It not only adds beauty and charm to your property but can also significantly boost its value.
Popular garden design trends
From sculpted topiaries to wild, native planting, garden trends evolve with time.
Currently, low-maintenance, wildlife-friendly gardens are on the rise, providing a haven for nature while keeping upkeep to a minimum. Similarly, incorporating outdoor living spaces into garden designs is also popular, blending the boundary between home and nature.
Adding or updating outdoor living spaces
As mentioned in the section above, outdoor living spaces are becoming more popular and can dramatically increase the livability and appeal of your property.
From entertaining friends on a patio to cooking alfresco in an outdoor kitchen, these spaces extend your home's functionality into the open air, making the most of your available square footage.
Decking and patio options
A deck or patio provides the foundation for your outdoor living space.
Materials can range from natural wood and composite decking to concrete, brick, or stone for patios. The choice largely depends on your home's style, your budget, and the level of maintenance you're willing to take on.
Regardless of the material you choose, your deck or patio should offer a smooth transition from indoor to outdoor living.
Outdoor kitchens and entertainment areas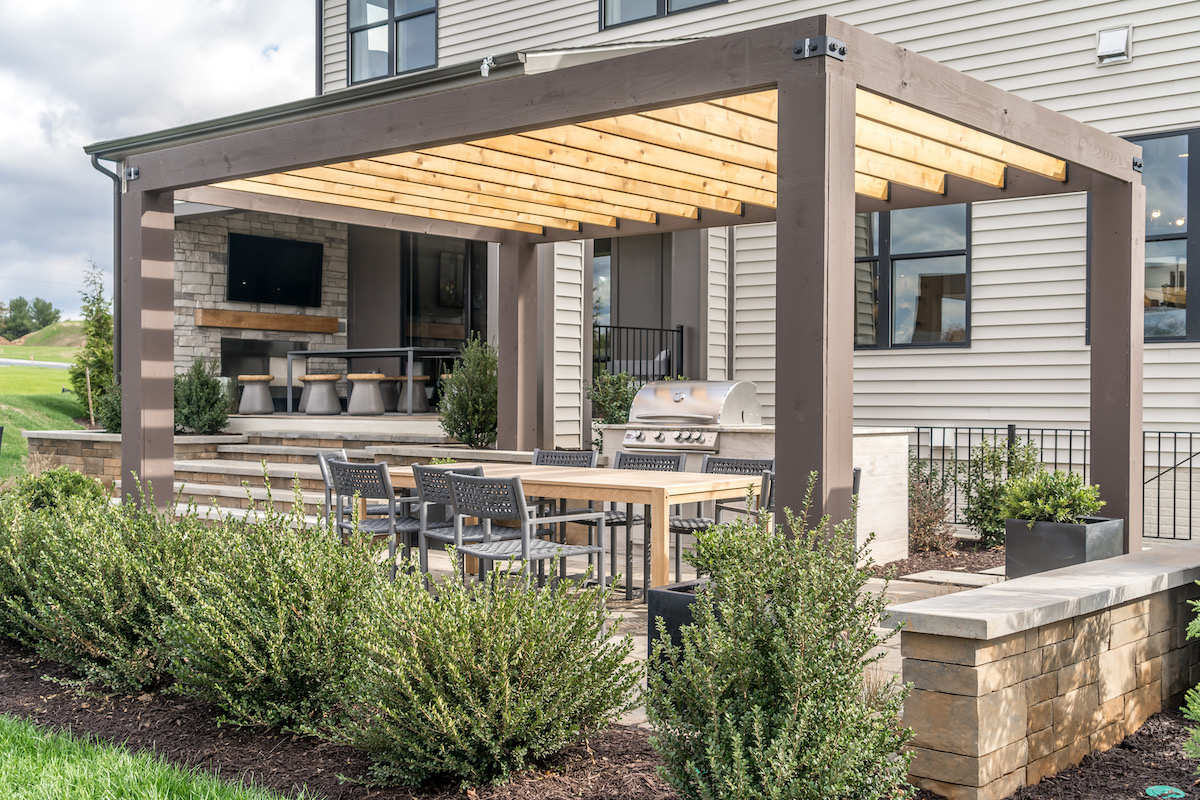 An outdoor kitchen can take your alfresco dining to a new level. It can be as simple as a barbeque grill and a prep area or as lavish as a fully equipped kitchen with a fridge, sink, and pizza oven.
Complement this with comfortable seating and perhaps a fire pit, and you've got yourself a perfect entertainment area.
Creating shelter and privacy
To use your outdoor living space year-round, think about adding elements of shelter. This could be a simple umbrella, a pergola draped in vines, or even a full outdoor living room with weatherproof couches and a roof for rain protection.
For enhanced garden privacy, consider strategic plantings, fencing, or privacy screens to create a secluded oasis.
That's it for this week. We hope you found our take on exterior property upgrades useful.
If you are looking to buy or rent in Wanstead or the surrounding areas but don't know who to turn to for advice, come to Petty's!
We have over a century of experience in E11 and beyond, so no other agent knows the local area quite like us.
Give us a call to find out more.
Article By: Julie Hamilton-Grant
As one of our Senior Property Managers, Julie is constantly on the go. Market appraisals, viewings, preparing tenancy agreements, communicating with tenants and landlords, arranging move-ins...it never ends for JHG!
020 3370 8792 /
Email Directly