Ever wondered what the best driveway surface materials are? If you have, you're either considering upgrading the front of your home...or you need to get out more! Whatever the reason for your driveway deliberation, though, we'll go over the pros and cons of each in today's post.
Why finding the best driveway surface matters
Finding the best driveway surface material may not be your number one priority when you first move into a new home, but it's important to remember the impact a well-designed drive can have on your property...especially when you're trying to sell.
Agents often talk about kerb appeal selling properties, and for good reason...first impressions matter! A nicely laid drive is the ideal starting point and it's something that can make the rest of your home sing, but what are the best driveway surface materials to use in the UK?
Obviously, you'll want to strike a balance between cost and aesthetics and, for some, one will be more important than the other, but you'll also need to consider driveway durability, too. The climate in the UK is extremely changeable, so the best driveway surface will naturally have to stand up to whatever the British weather decides to throw at it.
Which driveway surface materials are best?
A lot will depend on your own preferences and circumstances. For example, some will love gravel, while others will hate it, and the same goes for every driveway surface on our list. All serve a purpose, but some will simply be more preferable to you and your own individual tastes and needs.
Different types of driveway surface materials
Without further ado, let's take a look at eight of the most popular materials used by driveway specialists in the UK:
Concrete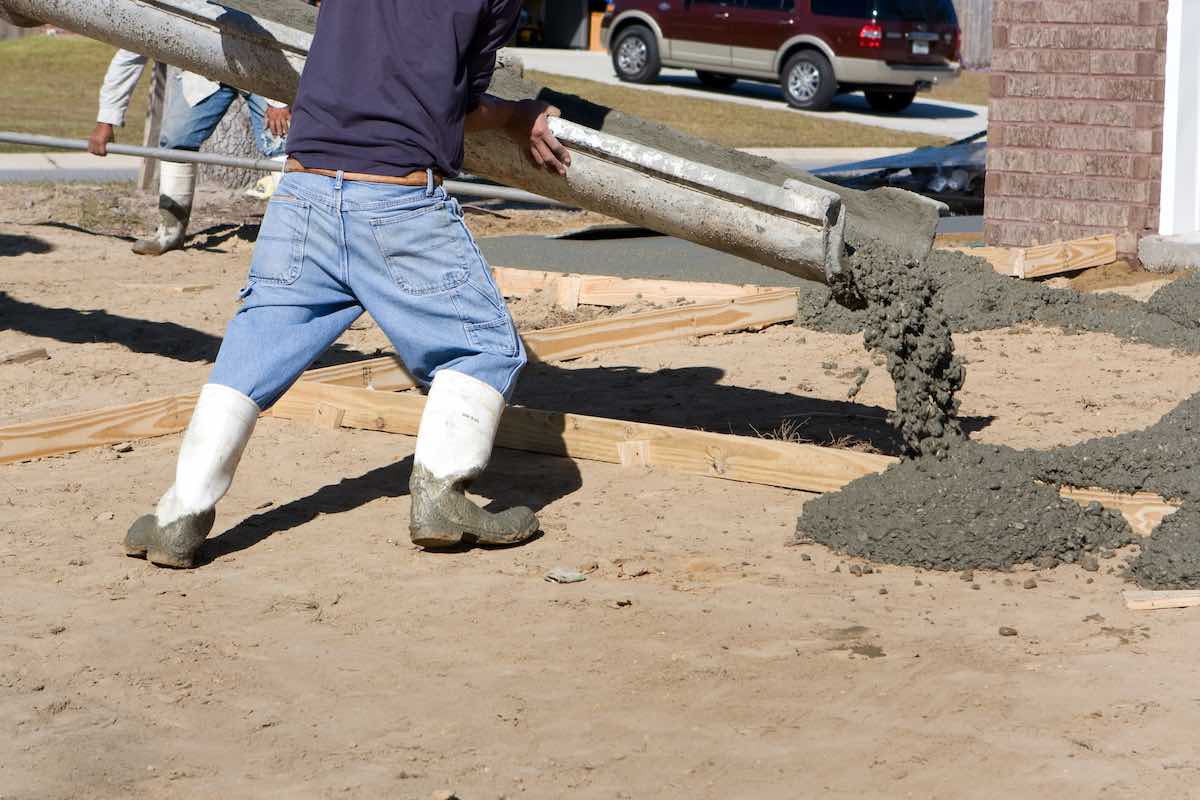 A relatively cheap and basic driveway solution is straightforward concrete. This is not the best option for those looking to showcase their property, but it will offer a decent bang for your buck if your driveway is in need of relaying and money is a little tight.
While simple to lay, it's still vitally important for the process to be done properly by experienced contractors. Horror stories abound over poorly laid concrete driveways cracking within months, so make sure you hire someone reputable...even if it does cost a little more in the short term.
Done properly, a bog-standard concrete driveway will last you a long time and be pretty much maintenance-free as well, which will be a definitive tick in the 'pros' list for many.
Decorative concrete (imprinted)
Imprinted concrete, often also referred to as decorative concrete, is a fine alternative to the above if you want to up the aesthetic stakes. Imprinted concrete comes in a huge range of colours and pattern designs, and you'll get all of the good points of normal concrete into the bargain.
The initial process is the same: a good foundation is prepared, its top smoothed, and a concrete mix is then poured across the entire area, giving you a single, solid surface. The key difference is, as mentioned above, the fact that you can choose the colour of the concrete and have a decorative pattern imprinted onto it before setting.
This will, when done properly, give the impression of an individually laid stone driveway, but without the potential maintenance and sinkage issues. It will, however, cost quite a bit more than a basic concrete driveway...almost 50% more, in fact, so your budget could be a factor in your decision making here.
Asphalt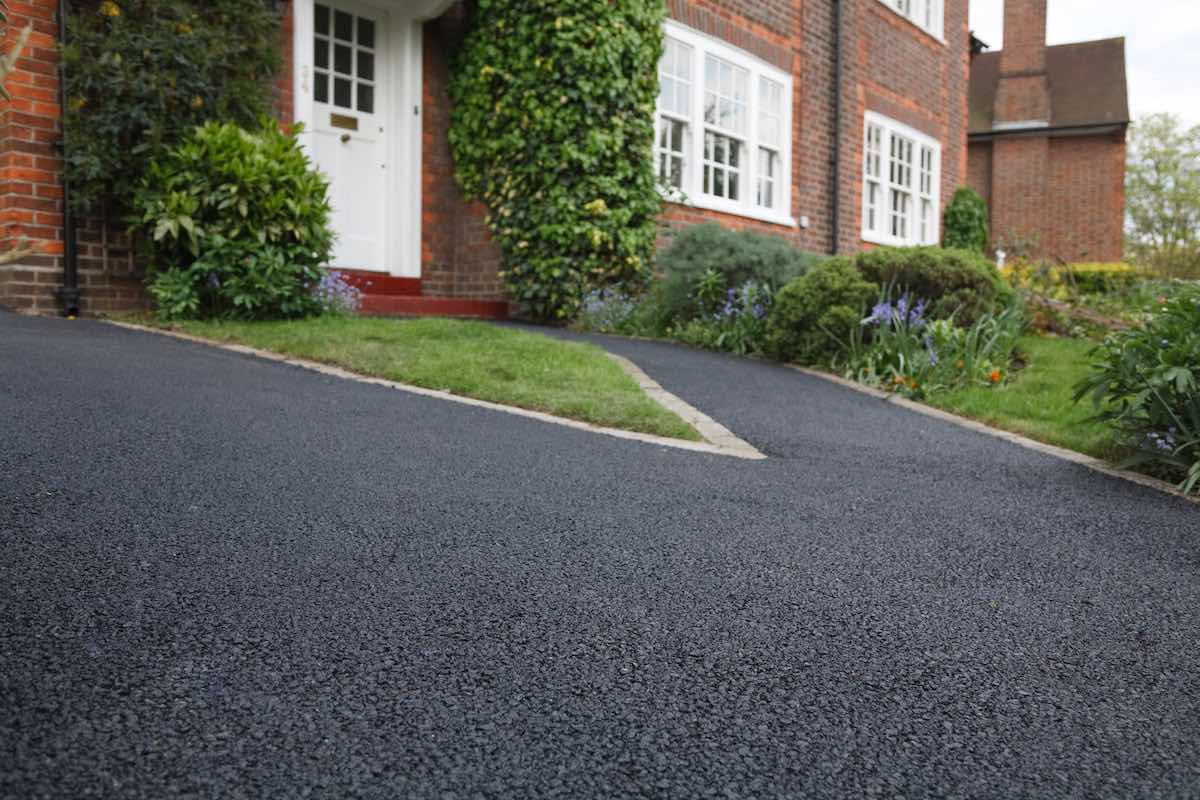 Asphalt, often referred to by a popular brand name - Tarmac, is another relatively basic finish that has both its pros and cons.
On the plus side, asphalt is pretty cheap to lay, but it does have its problems. Most of these issues tend to occur when the mercury starts to rise during the summer months, when heat can leave your driveway sticky and, in some instances, out of shape.
Despite being used on many of our roads throughout the UK, asphalt driveways are losing favour with home improvers, as other options are both less problematic and more visually appealing.
Gravel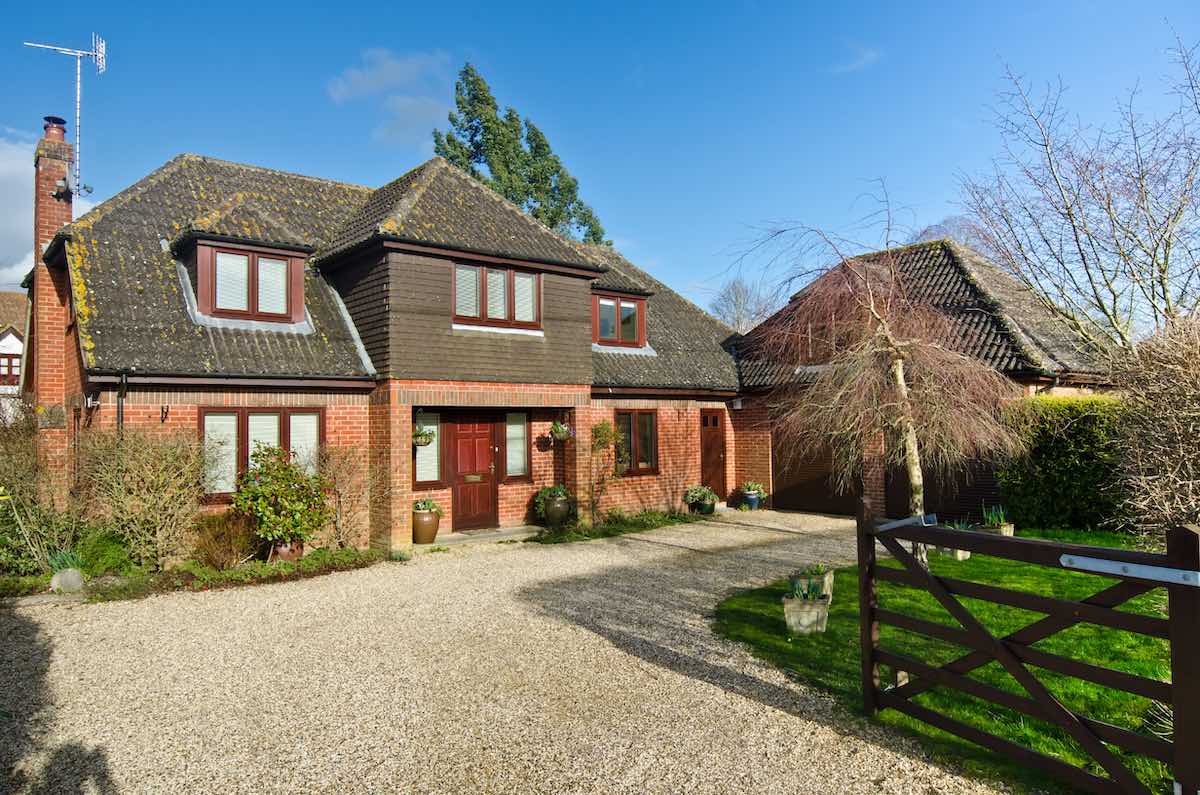 The crunch of gravel underfoot is often associated with grand country piles and their seemingly never-ending driveways. Many are shocked, therefore, to find out that gravel drives are actually the cheapest option available to homeowners. Naturally, there's a good reason for this.
Gravel is definitely up there in terms of good looks, but when it comes to maintenance...not so much. Loose gravel will naturally move around a lot and you'll lose a surprising amount in short order. Weeds are an almost immediate issue and if it snows you can forget about successfully clearing a path without putting half your driveway to one side as well!
In defence of gravel, it is fantastic for the security conscious. Opportunist thieves will likely pass your property by and look for an easier target rather than try to creep across this noisy surface.
Block paving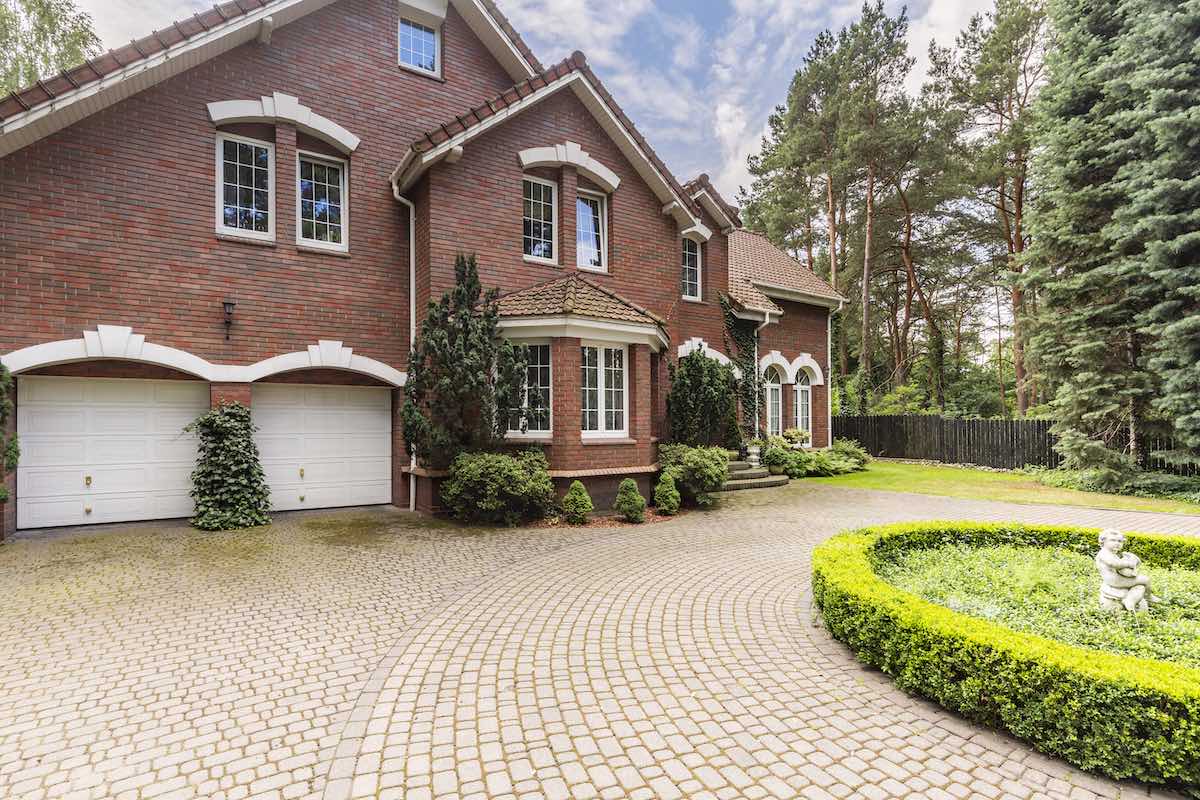 Block paving moves things along in terms of price, but it's also one of the most popular driveway surface materials in the UK.
There's plenty to consider when opting for block paving, and it's always best to consult a driveway specialist in order to ensure you'll get the most from your investment. As block paving is made up of individual blocks, things like slopes and soils need to be taken into account before laying. Rainfall, too, will be a factor to bear in mind as well.
All that being said, block paving is one of the nicest, most welcoming driveway materials you can opt for...providing it has been laid correctly, of course. The range of patterns available means you can put an individual slant on your home, yet keep a traditional feel that will appeal to everyone at the same time.
Grass paving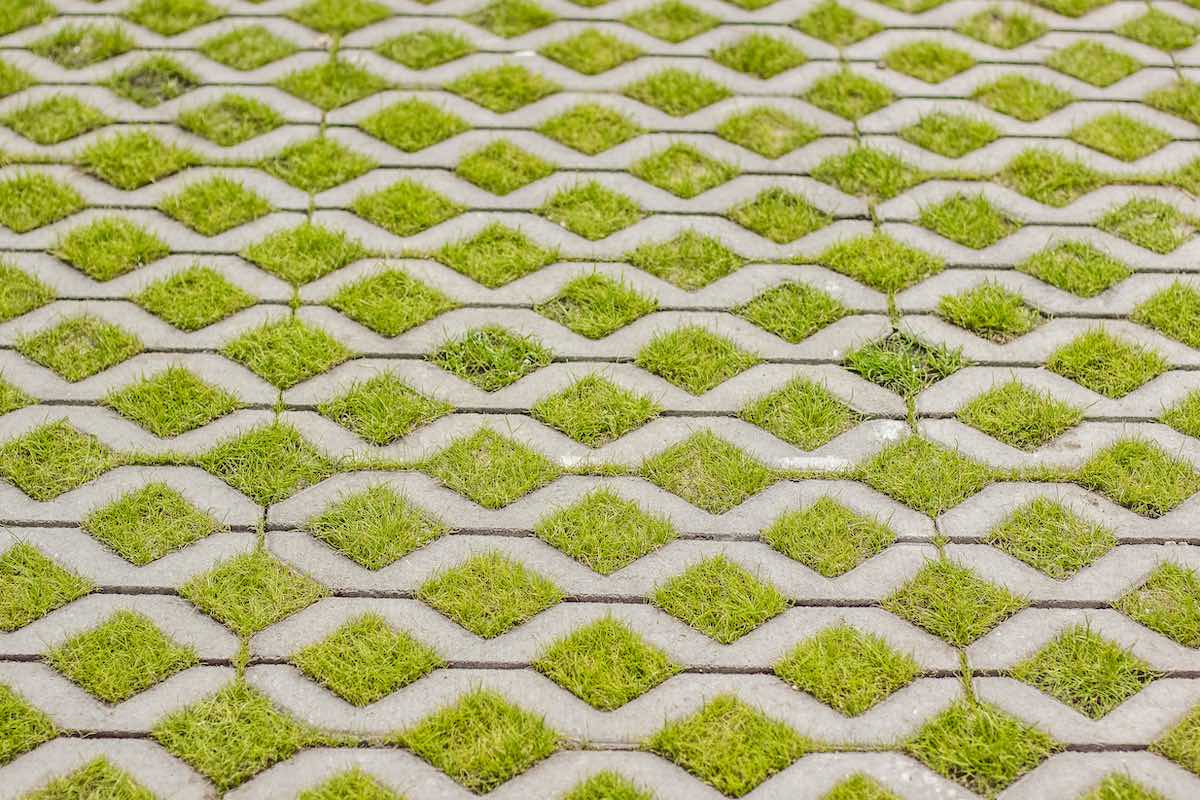 Grass paving is fast growing (pun not intended) in popularity across the UK, and there are plenty of reasons why, not least of which is the increasing awareness to the impact we can have upon our environment with the choices we make.
Driveways have long been associated with increased flood risks and increased water pollution, so eco-friendly options like grass paving offer a viable alternative to those with an earth-friendly bent. They also look fantastic when properly maintained, but they do require a fair amount of work if you want a pristine look, as weeds will almost certainly be an issue.
Unfortunately, grass paving doesn't come cheap and will not last anywhere near as long as asphalt or concrete. But, if you have the budget and want to do your bit for the world around you, it is a fantastic alternative that can really make your property stand out from the crowd.
Natural stone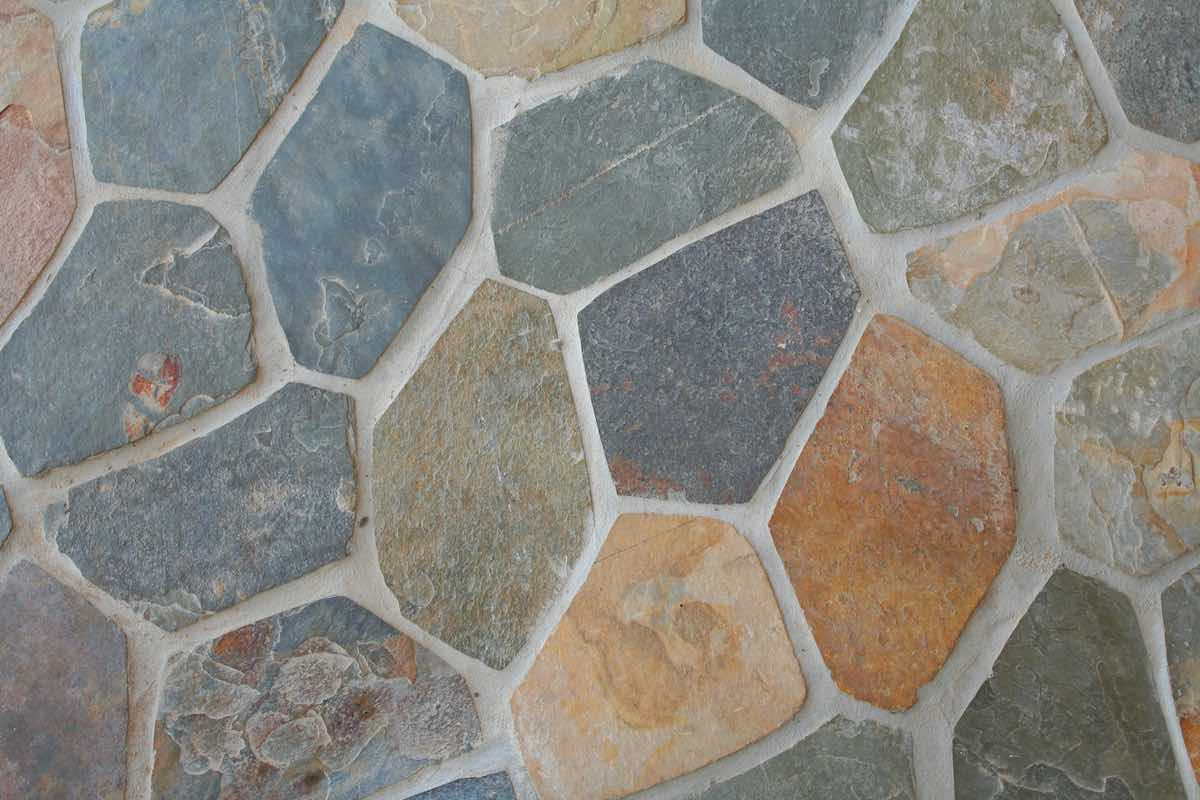 For those who are really intent on making their driveway look its best, natural stone is difficult to beat. The colour changes that natural stone goes through in different conditions make this driveway surface material delightful to gaze upon, but these good looks do come at a price...both financially and environmentally.
Natural stone is, of course, very durable and will retain its aesthetic properties well over time. It's also fairly frost resistant, which, in some parts of the UK, will definitely be a plus point. It is expensive, though, and the argument against continued quarrying is hard to deny.
Resin bonded or bound
Last on our list of the best driveway surface materials is resin. Resin driveways are very popular and relatively affordable, and can be laid in one of two ways: bonded or bound. Bonded resin driveways are the least expensive of the two, but can be prone to deterioration, whereas bound resin driveways will cost more but last longer.
Despite their popularity, resin drives are not without problems. Cracks can occur, sunlight can affect their look (always opt for UV stable resin), and streaking can really cheapen a property should the mix be incorrectly handled or if the aggregate is covered in dust. It's also important to ensure that your new driveway meets the Environment Agencies SUDs regulations, so employing a reputable installer is vital when laying a resin driveway.
So, what is the best driveway surface material?
As you'll now know, there are a lot of factors at play here, so picking one material as the very best driveway surface is a thankless task. Each has its own pros and cons, so ultimately your choice will come down to what you're trying to achieve and your budget.
We've given you the facts on the most popular driveway materials, but now it's over to you to make that final decision. Which will you choose?