Property viewings can be overwhelming.
To avoid that whirlwind feeling, you need to have a solid plan of action in place before you cross the threshold. One of the best things you can do is find yourself a comprehensive house viewing checklist of questions and things to look out for. Luckily for you, you've already found one!
Let's dive straight in…
House viewing checklist: The fundamentals
Before we dig deeper into specifics, there are some basic questions you might want answers to when viewing your next property:
Is the property listed?
What insulation has been fitted?
Is there a garage? Will your car fit?
Is the home in need of modernisation?
What is the mobile phone coverage like?
Does the property smell fresh and clean?
Is there any sign of dampness anywhere?
Is the property big enough for your needs?
Does the property sit in a conservation area?
Is there condensation on any of the windows?
What scope is there for extending the property?
Does the property have enough storage space?
Could you move straight in or is there work to be done?
Are there any large cracks in any of the walls or ceilings?
What council tax band is the property in? How much is it?
Are there any signs that problems may have been hidden? Freshly painted walls, etc.
Comprehensive property viewing checklist: Interior
With the general questions listed above out of the way, it's time to drill down and look at more specific areas of the home you're viewing:
Doors and windows
Do all of the locks work?
Are the window frames in good condition?
Are there keys for both doors and window locks?
Do all windows and doors open and close easily?
What material are the window frames made from?
What type of glazing has been used? (Single? Double? Triple?)
Electrical
Do all the light switches work?
Is there a burglar alarm fitted?
Are there smoke alarms fitted?
Are there sufficient TV sockets?
Do all the electrical sockets work?
Are there any exposed wires present?
Does the bathroom have a shaver outlet?
Is there a working carbon monoxide alarm present?
How many electrical sockets are there in each room?
Does the bathroom have a working ventilation system?
Do any outbuildings or garages have working electricity?
Does the property have existing broadband connections?
Where are the electrical sockets located? Are they convenient?
Is the fuse box in good working order? When was it fitted? When was it last checked?
Plumbing and heating
Is there a bath?
Is there a shower?
Do all the taps work?
Is there a dishwasher?
Is there a smart meter?
What brand is the boiler?
Is there a hot water tank?
Are all the pipes insulated?
Is there a washing machine?
What is the water pressure like?
Is the property centrally heated?
When was the boiler last serviced?
How quickly does hot water reach the taps?
Where is the boiler fitted? Is it easily accessible?
Are there working fireplaces? When were they last swept?
How many radiators are there? Where are they situated? Do they all work?
Exterior checklist for viewing property
Many buyers spend 95% of their viewing inside the property, but taking time to check out the exterior is equally important, providing you know what to look for:
Brickwork
Are any of the bricks crumbling?
Are there any noticeable cracks?
Is the pointing in good condition?
If any walls are rendered, are they undamaged?
Roof
Is there an attic?
Is any part of the roof flat?
Are the eaves in good condition?
Does any part of the roof sag or dip?
Are there any broken or missing roof tiles?
Does the chimney look straight and in good condition?
Does the flashing look secure? Is there any peeling or cracking?
Drains and guttering
Is there any pooling water present?
Are there any signs of gutters leaking?
Are there any broken sections of guttering?
Does the guttering look clear? Is water running freely?
Where are the external drains? Are they clear and in good working order?
Garden
Where are the boundary lines?
Is the garden high- or low-maintenance?
Which fences will you be responsible for?
When does the garden get the most sun?
Is the divide between neighbours obvious?
What will the vendor remove from the garden?
What is the fencing like? Is it in good condition?
Do neighbouring properties overlook the garden?
Are there any well-established trees in the garden?
Is there an outbuilding or shed? What condition are they in?
Is there an external tap? Does it have a hose pipe connection?
Are any of the hedges or trees overhanging public footpaths? If yes, who is responsible for them?
Miscellaneous house viewing checklist
We're nearly done! However, before you decide whether or not this property is the one, it's worth taking the time to answer the following questions too:
Local area
What is parking like?
What amenities are nearby?
What are the neighbours like?
Are you underneath a flight path?
What is public transport like nearby?
How will the local rush hour affect you?
Do you have easy access to green spaces?
What are the local schooling catchment areas?
How quiet is it during the week? At weekends? At night?
Any pubs, clubs, or late-night eateries nearby that could cause disturbance?
Any dump/landfill/sewage works, etc. nearby that could cause olfactory displeasure?
Documentation
What is the property's EPC rating?
Has the vendor previously applied for planning permission?
Has there been any recent work done? Are there sign-off documents?
That's it, your ultimate house viewing checklist is complete!
Feel free to bookmark this page so you can print it out when you need it. Oh, and if you know someone else who's moving home any time soon, be sure to share this checklist with them too.
If you are thinking of moving in or around the capital, Petty's can help make your next move as smooth as possible. With over a century in the property market behind us, there are few estate agents with greater expertise and knowledge still in existance.
So, whether you're buying or selling, renting or letting, give our friendly team a call to find out why Petty Son and Prestwich have been the first choice for home movers since 1908.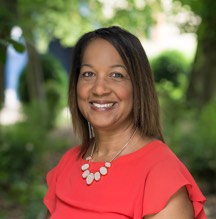 Article By: Jenny Wagstaff
As a Director of Petty's, there isn't much Jenny doesn't do: Lettings management, HR duties, general business admin...the list goes on! When she isn't handling the day-to-day stuff, you'll find her in the theatre or enjoying afternoon tea somewhere swanky.
020 3370 8786 /
Email Directly