Figuring out how to let a property by yourself can be a daunting prospect for many landlords, which is why we've put together this brief, but informative, lettings guide.
We'll walk you through the key stages of the lettings process and explain how we can help if you are considering letting property in London or West Essex.
Naturally, we'll be with you every step of the way if you choose to instruct us, but the following will give you a general idea of what to expect from the property letting process.
Valuation
This first stage in the lettings process is one of the most important. An accurate valuation will not only ensure you get the greatest financial gain from your property, it'll also help you find a tenant faster too.
Our experienced valuers will visit your property whenever it's convenient for you and, unlike other many other agents, we'll never arrive at your property in a company car emblazoned with our logo.
No one knows the local area like our lettings team, so they'll be able to inform you of current market conditions as well as giving you a realistic valuation of your property.
To arrange a visit, head over to our valuation page or give one of our lettings experts a call on 020 8989 2091.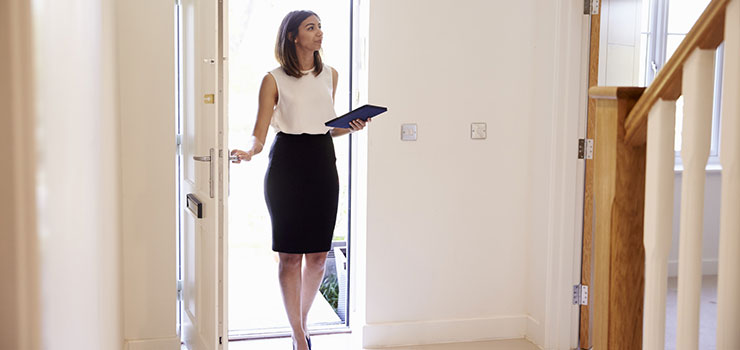 Selecting the right agent
Choosing the right agent to handle your property is another vital step towards getting the most from your let. For a private landlord, lettings agents are an invaluable partner, so finding the right one is all-important.
There's a lot to take into account. You'll want to consider everything from their accreditation right the way through to their letting charges. In fact, there's too much to fit in here! So, for an in depth look at how to go about finding the right agent, take a minute to read through our post on the subject.
Getting your property ready for viewings
Offering lettings in London and West Essex is a competitive business, therefore it's incredibly important for landlords to make their properties as attractive to tenants as possible.
Getting your property ready for viewings sounds like an obvious step, but many landlords make the mistake of skipping it...especially in areas where demand from tenants is high. While they may indeed be able to fill their property quickly, they're probably leaving money on the table by not preparing their property correctly.
So, if you want the best of both worlds - a quick let at the very best price - check out our guide to preparing a property to let.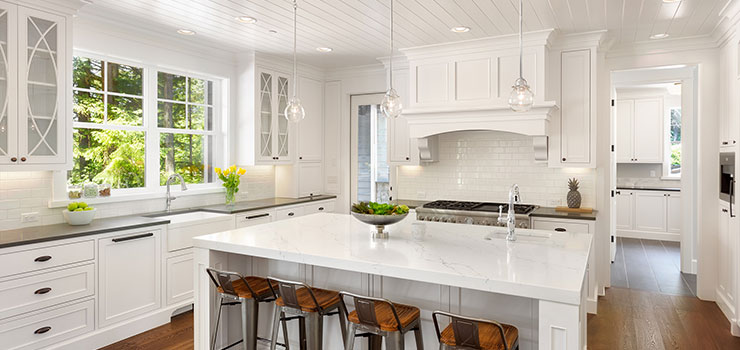 Marketing your property
The next step in our guide to letting property is getting your listing seen. Marketing your property correctly is essential, and it's something we here at Petty Son and Prestwich excel at.
Your property will be marketed professionally and diligently as we make use of all the online and offline tactics available to us. Not only will your letting be available for tenants to view here on pettyson.co.uk, it'll also be available on major property portals like Rightmove and Onthemarket, across a wide range of social media channels such as Facebook, Twitter, and Instagram, and in local print media too...including our very own company magazine, The Green.
The viewing stage
Now that your property is on the market, the next stage is to open your property up for viewings. We'll work closely with you throughout this part of the lettings process, providing you with updates and feedback that will help you find tenants quickly and efficiently.
As you would expect, our lettings team have both the knowledge and expertise required to show a property off in its best light, and we're always happy to show homes at a time that suits you best.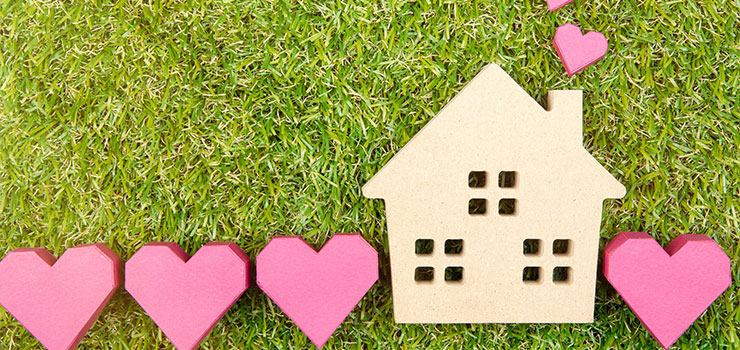 Receiving an offer
As soon as we receive an offer, we'll let you know too. We'll provide you with all the details you'll need to make a decision on whether or not to accept. How exciting!
Offer accepted
You've accepted an offer from a prospective tenant and the end of the lettings process is now in sight. This is where having an experienced team of agents such as ours by your side really comes into its own.
We know just how important great communication is to both landlords and tenants, so we'll always keep you informed on how the let is progressing. We'll work with the tenants and yourself to ensure smooth progression from acceptance to completion, handling any problems or issues for you along the way.
You'll also be pleased to hear that we'll handle all of the necessary paperwork and take care of any loose ends for you. All that remains now is...
Completion
Congratulations! The letting process is now complete.
We will release the keys to your tenants on the date specified leaving you free to enjoy what is hopefully a long and happy tenancy.