If you find yourself in a busy buyer's market, it's only natural to want to know how to stay ahead of the competition.
In today's post, we'll give you several tips that will enable you to do just that. Covering everything from finances to flexibility, the advice you'll find below will give you the edge you need to be successful when the going gets tough.
Let's start, shall we?
Ensure your finances are in order
We don't need to tell you that buying property is a significant investment.
What many people do overlook, however, is just how important having your finances in order is when it comes to beating other buyers. Having the money side of things straight will give you a competitive advantage over those who haven't, and there are two main areas to concentrate on:
Be realistic with your budget
While its importance may seem obvious on paper, not setting a realistic budget is something that frequently catches buyers out.
Where many go wrong is that they fail to grasp the scope of costs associated with buying a home. What may seem relatively inconsequential on its own can quickly mount up when added to several other seemingly 'insignificant' fees, costs, and charges. Don't make this mistake, be thorough.
To help, we've put together this post, What Costs Can I Expect When Buying A House?, to guide you through the budgeting process.
Get a mortgage in principle
With your realistic budget in hand, your next move should be to get a mortgage in principle.
Although there's no law requiring you to have one, a mortgage in principle has a few key benefits:
It shows you're serious about buying
It shows you've passed the basic checks
It shows you're in a position to make an offer immediately
For a more in-depth look at getting a mortgage in principle, check out our post on the subject here.
One other thing…
Although this tip won't be for everyone, it's worth highlighting nonetheless.
Saving for a higher deposit.
If you can save a larger deposit, do it. Buyers with bigger deposits are less likely to fall at the final hurdle, as lenders will be more inclined to offer a full mortgage as their risk decreases. The lower the loan to value, the better in their eyes.
It's also not uncommon for sellers to accept a lower offer from someone with a larger deposit over a higher offer with a low deposit for the same reasons above.
Act fast to beat other buyers in a busy property market
If you're rolling your eyes, I understand. Of course, you need to act fast!
But many don't.
Which means there's an opportunity to exploit. Here's how you do it:
Set up property alerts
Pretty much all of the major property portals have alert notifications you can set up.
Use them to your advantage. Set them up so you're informed as soon as property that matches your criteria hits the market. Choose the notification method that suits you best, either email or text message, and be ready to act.
Doing so will give you a head start on the scrollers.
Be flexible
It won't always be convenient, but if you can be as flexible as possible while searching for property it will stand you in good stead.
Rearrange your schedule to attend short notice viewings. Make time to complete and return any documentation immediately. Be available weekdays and evenings to view.
All of the above will help you secure the home you want before somebody else does.
Be first to make an offer
Don't underestimate the power a first (realistic) offer has in a busy market.
Sellers are often inclined to accept the first strong offer they receive, especially if they've only just gone to market. Speak to your agent and do your own homework regarding price, as busy markets do not suffer lowball offers well. Don't rush, but don't dally, either.
Try your best to be the first serious buyer the seller has dealt with.
Work closely with an experienced agent, like Petty's
Navigating a busy property market by yourself can be a challenge, so our advice is clear–find yourself an agent you can trust.
Having a reputable estate agent onside can be a tremendous help. Not only will they have the required expertise and local knowledge of the area you're buying in, they'll also have plenty of connections and will be available to offer you support and guidance along the way.
It'll also save you a lot of time.
The agent will handle everything for you. From arranging viewings to handling negotiations, all will be taken care of by your agent, which will allow you to get on with your life.
And there's more.
Many established estate agents will have access to exclusive listings that may not be marketed elsewhere. This can be for a number of reasons, such as a sensitive divorce, for example, and having access to them will give you an edge in a busy market where competition is high.
Caveat: You do need to find the RIGHT estate agent, though
Unfortunately, not all estate agents are created equal, so you'll need to do your homework. Not sure where to start? Check out our step-by-step guide to selecting the best estate agent to find out all you need to know.
That's it for another week. Thanks for reading.
If you are looking to buy or sell in or around the capital, give Petty's a ring. We have been facilitating smooth moves for our clients since 1908 and our family run business is grounded in traditional values, which means you'll never be a mere 'number' to us. It's all about the personal touch with Petty's.
Call our friendly experts today to find out how we can help you make your next move.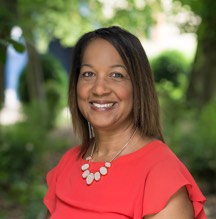 Article By: Jenny Wagstaff
As a Director of Petty's, there isn't much Jenny doesn't do: Lettings management, HR duties, general business admin...the list goes on! When she isn't handling the day-to-day stuff, you'll find her in the theatre or enjoying afternoon tea somewhere swanky.
020 3370 8786 /
Email Directly