It's happening.
You've made an application and have received a mortgage offer from your lender. Now what? What happens after a mortgage offer has been issued? Can anything change? What happens if you don't complete in time?
We'll cover all those questions in today's post.
What is a mortgage offer?
In short, it's an official acceptance by a mortgage provider to lend you the money you need to buy a home.
The lender has received your mortgage application, carried out all of the relevant checks, and they are satisfied enough to issue you with a mortgage offer. Your mortgage offer will usually lay out the amount you are able to borrow and the terms you have been accepted for. It will also include information about any additional fees that may be added to the loan.
Your conveyancing solicitor will also receive a copy of the offer, as will your mortgage broker (if you are using one).
What happens once your mortgage offer has been issued?
When a mortgage offer lands on your mat, you know you're well on your way to buying the property you're interested in.
Receiving the mortgage offer, however, doesn't mean everything is done and dusted. Although it's certainly a milestone within the property purchasing process, there are still a few t's to be crossed and i's to be dotted. Keep the cork in the bubbly for now.
Here's what needs to happen next:
Double-check your offer
This should go without saying, but we'll make a point of it nonetheless: Always double-check your mortgage offer before accepting.
While you should read the entire document from start to finish, there are some specifics you need to pay extra attention to:
Early repayment charges
Any fees being attached to the loan
What the monthly repayments will be
What interest rate will your loan be issued at
How long the mortgage runs for (mortgage term)
You will have already discussed all of the above with your lender and/or broker, but it doesn't hurt to be certain. Take your time, read it thoroughly, and ask questions if there's anything you're not quite sure of. It's always better to be safe rather than sorry.
Once you're happy (or not), it's time to move on to the next stage.
Accept (or reject) the offer
Now that you've gone over the document with a fine-tooth comb, it's time to either accept or reject your offer.
In most cases, accepting a mortgage offer is as simple as signing and returning the offer back to the lender. Your conveyancing solicitor will walk you through the process and highlight any special conditions that may have been included within the paperwork. They may even ask you to sign a memorandum of understanding to confirm that both you and your lender are happy with the conditions laid out within the offer.
Should there be anything else worth querying, your conveyancer will be able to advise you of the best course of action.
Exchange contracts
With both parties happy and the offer accepted, you can now move on to one of the biggest stages of the home-buying process: exchanging contracts.
Exchanging contracts is something every property purchase goes through, but there's quite a bit to the process. Although the contract exchange will be handled by your conveyancer and the solicitor handling the seller's side of the transaction, it's worth boning up on what happens and when. Doing so will allow you to keep tabs on how things are going and ensure timeframes don't get extended unnecessarily.
For a deep dive into exchanging contracts, including a step-by-step guide to how it's done, check out our guide to the subject here.
Complete your property purchase
The very last step.
The money will be transferred to the seller and you'll receive your keys. All that remains now is moving your belongings into your new home and you can begin to settle in. Don't forget to go through your change of address checklist, too.
Congratulations, homeowner!
Mortgage offer FAQs
Below are some additional questions buyers ask about mortgage offers:
How long does it take to complete once you have a mortgage offer?
This can vary wildly, although it's common for the transaction to complete within one to two weeks.
Can mortgage offers be extended?
All mortgage offers will have some sort of expiry date, which means you must complete within the given timeframe.
However, lenders are aware that certain circumstances, such as construction delays to new build homes, can cause completion dates to overrun. The best thing to do is speak with your lender as soon as you feel as though you may need to extend. This will enable you to discuss your situation with them and allow you to explore your options fully before you have the added pressure of completion day looming.
As with everything related to buying and selling property, communication is key.
Can mortgage offers be withdrawn?
Although incredibly rare, it can happen if:
You lose your job
The property value drops
You are unable to work due to ill health
While it can be heartbreaking to lose a property at this late stage, you do need to be honest with both yourself and your lender. If you feel that your affordability has changed since the offer was issued, it's prudent to call off the purchase prior to exchanging contracts if you possibly can. Saddling yourself with an unpayable debt isn't the way to go.
Remember, too, that you are legally obliged to inform your lender of any changes to your employment or income status and if there are any changes to the purchase price.
Regardless of where you are in the home-buying process, you'll need the right people by your side.
Petty's has been helping buyers just like you find their next home for well over a century, and we'd love to assist you as well. Speak to a member of our friendly team today to find out how we can help you make your property dreams come true.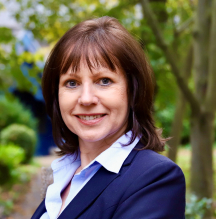 Article By: Catherine Bransgrove
Catherine has been in estate agency since 1986 and her local knowledge is second to none, despite being from Bonnie Scotland! A Loughton resident of 33 years and one of the finest Sales Managers there is, Catherine is a true professional.
020 3370 8781 /
Email Directly