With the government under pressure to build more and more homes, new build properties are springing up everywhere. Alongside this rise in newly built dwellings hitting the market comes an increase in properties being offered off-plan. But, what does buying off-plan actually mean…and is it a good idea to purchase property in this way?
Let's find out!
What does buying off-plan mean?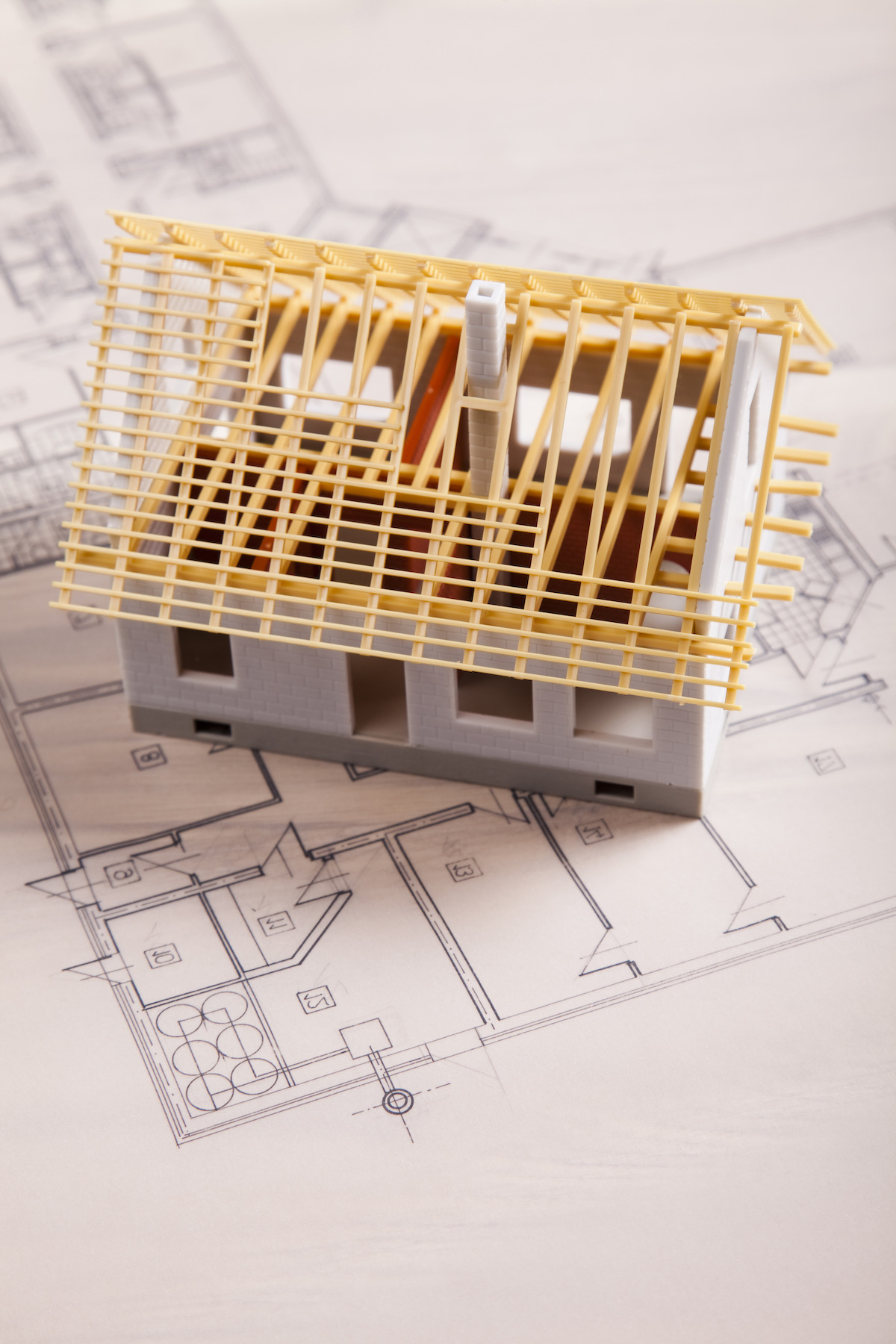 Buying off-plan property basically means you will be purchasing your new home prior to building work being finished. This could mean the home is currently being built or construction is soon to commence.
Either way, you are putting your money down on the developer's architectural plans rather than physically viewing the property, hence the term 'off-plan'.
Pros and cons of buying property off-plan
As with most things in life, there are advantages and disadvantages to buying property off-plan.
Pros:
Discounts are sometimes available when buying off-plan.
Should property prices increase while your home is being built, you may end up with a home worth more than you paid for it by the time moving day comes around.
Your new home will be exactly that: new and unlived in.
The property will be sold with a builder's warranty, which usually covers your home for 10 years.
Buying off-plan will often give you the opportunity to select your plot in a new development.
The developer may allow you to choose your own white goods and other fixtures and fittings, allowing you to put your own stamp on the home.
Buying property off-plan can often be more straightforward than purchasing a second-hand home.
The government's Help to Buy equity loan scheme is available to first-time buyers who wish to buy off-plan.
Cons:
While the value of your new home may go up, it's important to remember that it may also go down.
Drops in value may affect your mortgage.
Construction delays are not uncommon, and that could result in you having to reapply for a mortgage if the hold-up is longer than six months.
If your property is one of the first to be built on a large development, you could be living on a building site for a number of months, sometimes years.
Visualising what the finished home will actually look like can be tricky.
Many lenders are reluctant to offer off-plan mortgages, so you will be significantly narrowing your range of products.
You will have to have, and pay for, somewhere to live while the property is being built.
If you change your mind, you'll lose your reservation fee.
Failure to complete the purchase could result in the developer suing you, as buyers are legally obliged to go through with the deal, regardless of any change in circumstances.
Financing an off-plan property purchase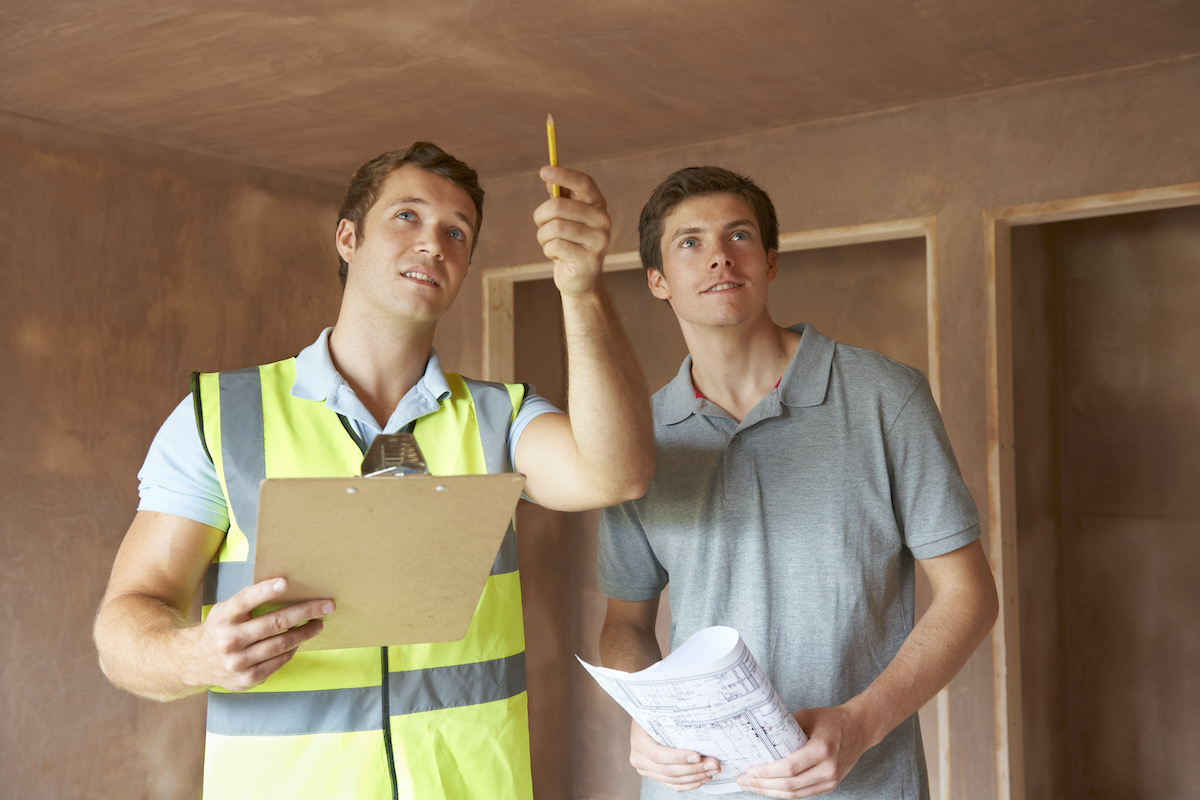 Although the actual purchasing process is generally simple, buying off-plan does have one hurdle that many struggle to get over: obtaining a mortgage. Many lenders are reluctant to offer loans on off-plan purchases. This reluctance obviously results in less choice for the buyer, which may ultimately affect the interest rate you'll end up paying.
If you do find an off-plan mortgage to suit you, there's another consideration to bear in mind, namely how long the offer is valid for. Most will be on the table for six months, which under normal circumstances usually isn't a problem. However, due to the very nature of buying off-plan, six months can often pass and you still won't be in your new home.
If this happens, many lenders will extend their offer, but they may expect you to reapply. As you will no doubt find yourself under contract by this point, it can be an extremely stressful and draining time. This is why it's absolutely vital to get a definitive construction timeline of the build before exchanging contracts.
Wherever possible, you should also try your utmost to build a get-out clause into your contract with the developer prior to exchanging contracts with them. This should stipulate that you are entitled to walk away from the deal and have your deposit reimbursed in full if you can no longer fund the purchase due to delays in construction.
As with any other property purchase, your lender will want to conduct a valuation before they offer up a loan. The key difference when buying off-plan, however, is that they will also want to carry out a second valuation on the property once building work has been completed to ensure that the initial valuation stands up.
Should there be a shortfall between the first and second valuation, you will be faced with a decision between challenging the final valuation, bridging the shortfall yourself, or haggling with the developer over the asking price. None are ideal, and a lot will depend upon the extent of the shortfall. Seeking further advice, should this happen, is prudent.
One final point to bear in mind if you are a first-time buyer considering an off-plan purchase, is the fact that Help to Buy is an option available to you.
The government led equity loan scheme can help bring your deposit down to a more manageable 5% and allow you to borrow up to 20% (40% in London) of the overall purchase price. This loan is also interest-free for five years.
Buying off-plan: When do you pay?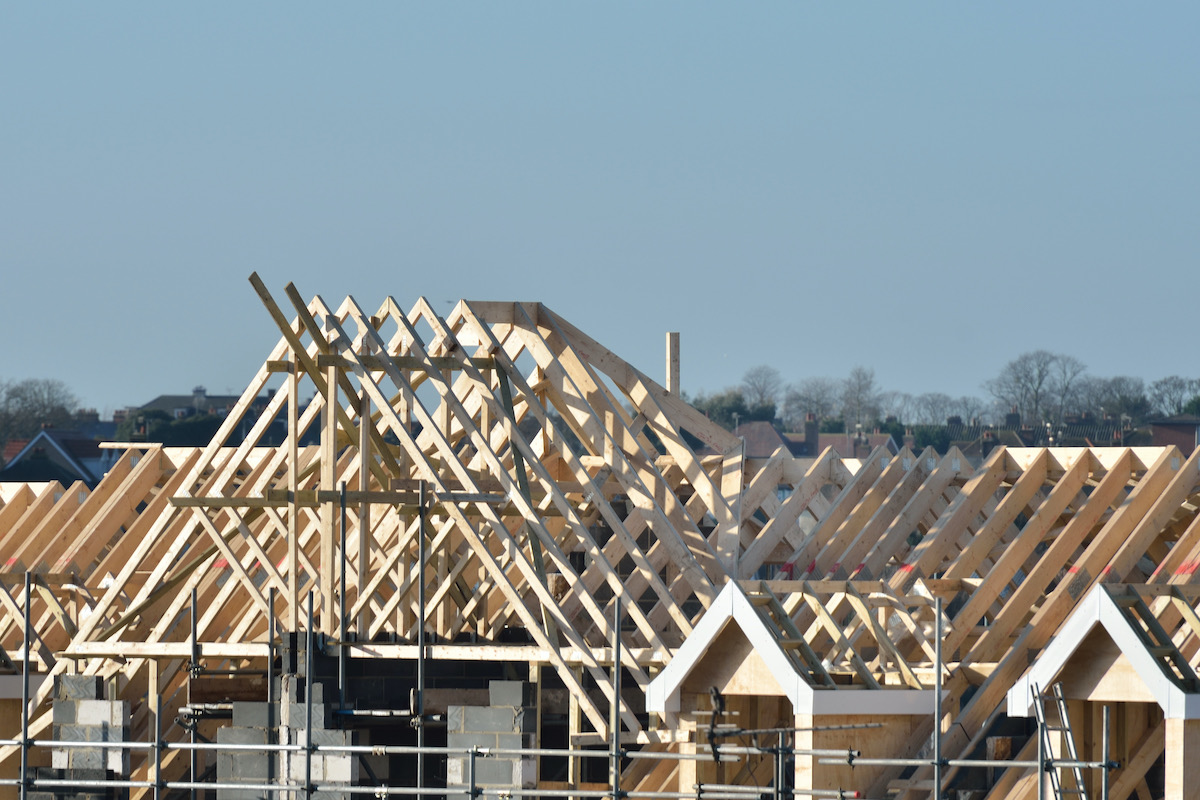 Buying property off-plan will usually mean that you have to secure said home by way of a reservation deposit. This should be paid as soon as you are 100% positive about the move so that you don't miss out on the deal. From there, things can move incredibly fast. Do not be surprised if the developer expects to exchange within 28 days.
At the point of exchange, a further deposit will need to be paid on the property, usually somewhere in the region of 10% of the asking price. Once you move in, you will repay your mortgage in the same way as you would if you were buying property in a more conventional manner.
What about stamp duty when buying off-plan property?
Unfortunately, the same rules apply when buying off-plan. No further exemptions are available.
The final amount you'll hand over to HMRC will depend upon the price you agree with your developer. First-time buyers will receive stamp duty discounts on properties up to £500,000, the full breakdown of which you can find here.
To find out exactly what you'll pay, head over the gov.uk's stamp duty calculator and answer a few simple questions.
Step-by-step guide to buying off-plan
Find a suitable development in your area that is offering off-plan property to the public.
Contact lenders to see if you can successfully finance your off-plan purchase.
Pay your reservation deposit to the developer.
Find a reputable conveyancing solicitor. Do not be bullied into using one recommended by the developer.
Apply for your mortgage.
Exchange contracts off-plan and pay your deposit.
Have your property surveyed and compile a snagging list to ensure your new home meets the standards you expect before you move in.
Complete the deal. Completion should only happen once you are entirely satisfied with the property.
Questions to ask when buying off-plan
Buying off-plan property is a big decision, so you'll want to ask plenty of questions before you commit. Naturally, you'll want to ask the developer things, but you should also pose a few queries to yourself, too. Doing your own homework is vital if you want your move to be successful and stress-free.
Below is a list of straightforward questions you should ask before you sign or agree to anything:
How long has the developer been in business and what is their reputation like?
What kind of protection will I have against the developer going bust before we complete?
What happens if the developer fails to complete the build?
Can I see the architect's plans, not just computer generated imagery used for sales purposes, before you reserve the property?
Can I have access to the planning consent documentation?
Is the property leasehold or freehold? Houses should always be sold as freehold property. If buying a leasehold apartment, ask to see the lease before agreeing to anything.
What is included in the sale price? Will I be charged more if I make amendments to fixtures and fittings?
What is the construction timeframe?
When will you supply the short and long stop dates? These dates are, respectively, the estimated completion date and the date by which the build must be finished by.
Where do I stand if there's a delay in the build?
What builder's warranty will be supplied?
When will I have access to the site?
Will the development be privately managed post-completion? If yes, what charges can I expect to pay?


That's it for another week. If you are considering buying off-plan in London, keep an eye on our New Homes page, as we occasionally have opportunities to do just that arise from time to time.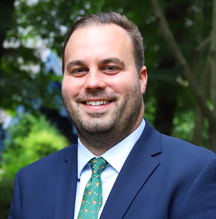 Article By: Gregory Moore
Gregory has been in the industry for 12 years. He has an innate ability for negotiation and management, which makes him an immensely valued part of the team. He's also an enthusiastic fisherman who puts his family, and Shih Tzu, Elmo, first.
020 3370 8782 /
Email Directly