Your house has been on the market for a while and there's a nagging doubt in your mind...you can't help but think your estate agent isn't performing as well as they should be. How do you go about confirming your suspicion?
We'll take a look at these later in the article. First, though, there's something all sellers should bear in mind before instructing an agent...
Beware of the agent's motives
It's unfortunate, but true - some agents are more interested in gaining listings rather than making sales. Why? Many are paid commission for new business rather than closing the deal, which naturally leads to individual agents doing almost anything to secure your instruction...and then little else after that!
Online agencies are no better. Upfront fees may look cheap on paper, but the word 'upfront' should set the alarm bells ringing from the start. Taking your money before lifting a finger leaves them with very little incentive to get the job done, which is far from ideal if you're a seller.
Just as a point of interest, we go against the grain here at Petty's, operating a salary structure, as opposed to the industry standard commission based approach. This allows our team to concentrate on your move, rather than worrying about how much they will take home at the end of the month.
With that out of the way, let's get down to the reason you're here...
How to tell if your estate agent is not performing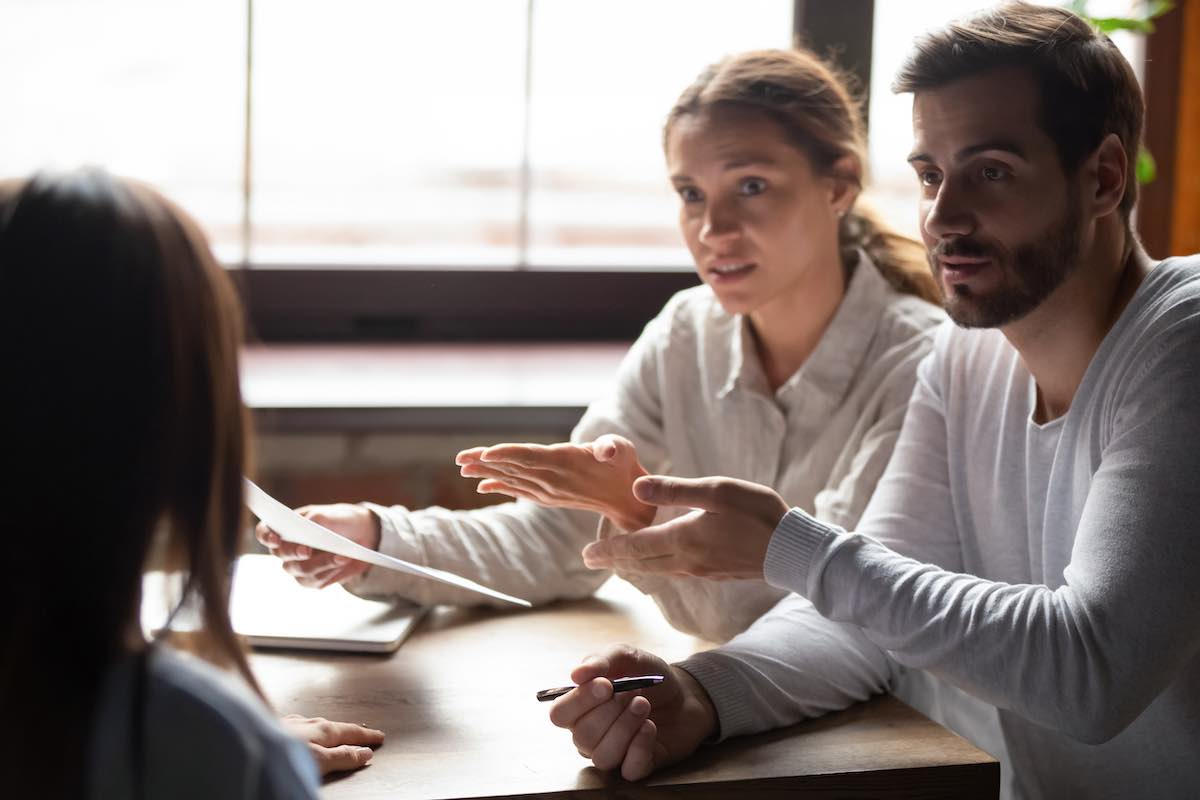 If you already have your property on the market and aren't happy with how things are going, you may be tempted to jump ship immediately and go with another agent. While this is certainly an option, it's prudent to take a step back and look at things objectively before you instruct someone else. There could, after all, be a genuine reason why your home isn't selling.
Below are eight points to go through that will enable you to make a decision based more on facts than feelings:
Little to no interest in your home
This is likely to be the point that initially gets sellers wondering whether their estate agent isn't performing as well as they should be.
You should be vocal about your concerns and ask why this is the case. Don't go in all guns blazing straight away, but do make yourself heard. You should also ask if there is anything you can do to push things along. While you should have been advised on preparing your home for sale before getting to this stage, there could still be something you can do to improve the amount of viewings you're getting. Be open minded here.
It's also worth bearing in mind that some homes are simply less attractive than others. This can vary from area to area, and it will often have little to do with aesthetics. If you're trying to sell a large and expensive family home in an area where the majority of buyers are looking for one bedroom apartments, it stands to reason that fewer people will be interested. Sometimes selling property really is a waiting game, unfortunately.
The key thing to do here is to satisfy yourself that your agent is doing all they can to sell your home. If they are, you should stick with them. If they're not...switch.
Explore your property's exposure
A good reason for little interest in your home would be that your agent simply isn't putting it in front of enough people. After all, if buyers aren't aware of your sale they won't be booking a viewing any time soon.
Thankfully, this is easy to check - just ask your agent for a full breakdown of how your home is being marketed...and then take a look for yourself. At an absolute minimum, they should have their own website (ask about traffic numbers, too) and be listing their properties on at least one of the popular property portals such as Rightmove, Zoopla, or OnTheMarket (we list on all three, by the way).
Ask, too, about their social media presence. Do they have active accounts? How are they presenting their properties on them? What's the engagement like on these platforms?
What about email marketing? Do they send out regular newsletters to prospective buyers?
On top of digital, do they have an offline strategy as well? Local newspapers and the like may well be playing second fiddle to the Internet these days, but every avenue should be explored by your agent if you want maximum exposure.
Other things like how their window looks to passers by should be checked and you can also ask whether or not they produce any other material that could get eyeballs on your sale, such as our community magazine, The Green, for example.
Not enough information included in listings
While you don't want your listing to ever come across as 'salesy', you do want your agent to do all that they can to present your property in its best light. All listings should, wherever possible, include things such as floor plans, local information, professional photography, and an interesting description of the home itself.
If you find your listing lacks in any of these areas, it's worth asking why that is the case.
Property details aren't correct or updated regularly
This is a real red flag. Online marketing moves quickly, but that shouldn't mean that your listing is ever out of date. If you find that the details of your sale do not match up on different portals it should be cause for concern.
Agents should be on top of any changes made to your property's listing. If they are not, buyers will be left confused and may pass on the opportunity to view your home in favour of somewhere else.
If you spot any mistakes, tell your agent and see how they react. If their response is anything less than satisfactory, it could be time to look for a better agency.
Communication breakdown...or none at all!
Communication between agent and vendor is essential, so you should feel as though you can call the person handling your sale at any time and for any reason. If calling them makes you feel uneasy in any way, something isn't quite right with the working relationship you have together and it needs addressing sooner rather than later.
Equally, if you find that you are constantly being fobbed off or your calls aren't being returned, this should set the alarm bells ringing too. You should, quite rightly, feel as though you are the only person who matters to the agent. Anything less is unacceptable, in our opinion.
You could reiterate the best ways to contact you - be it by email or work/home/mobile number - and give them a second chance to prove themselves, but don't let an agent get away with poor communication twice. It's that important.
Lack of expertise and professionalism
Do you feel as though you're the one pushing things through? Has the information you've received from your agent been less than illuminating? If so, you could be on the road to changing agents before too long.
Let's be clear, you're the one paying for a service, so if you feel as though the person you're dealing with is less informed than you'd expect, what are you shelling out your hard earned cash for? Estate agents should exude experience and expertise without being arrogant, and they should also complete the tasks they are being paid to do without being chased at every turn.
If every call you make to your agent leaves you feeling more exasperated than enlightened, it could be time to move on.
There's no one person to turn to
Every sale should have a designated member of staff appointed to it, as being passed from pillar to post is both annoying and frustrating. Different stages of the sale will naturally involve different members of staff, or at least it should if your agent has a sales progressor, but you should still have that one particular agent you can turn to for advice or information whenever you need it.
Knowing that there is a single person concentrating on your sale will give you peace of mind and will also make the agent more accountable, too. That said, the whole team should be briefed regularly on your property's status as well, so you can get immediate answers to urgent questions should your agent be otherwise engaged or unavailable at any given time.
If any of the above sounds different to your current experience, you might want to look elsewhere.
Same agency, different faces
Following on from the point above, if you notice that your estate agent of choice is constantly changing staff members, you should be on your guard.
While team members will naturally come and go, anything more than the norm should definitely raise an eyebrow. For one, if those who run the agency can't look after their staff, then their clients are likely to feel underappreciated as well.
Secondly, a frequent turnover of staff will likely affect efficiency, too. Constant training and bringing up to speed will have a knock-on effect for clients, not to mention the fact that the agency's overall local knowledge will be drained with each change they make.
A good estate agency will have a team of regulars working with them, those who know the company's ethos inside out, live locally, and are invested in making things happen for their clients.
Questions to ask your agent
The most important thing is to get answers that will put your mind at rest. Speak to the most experienced person in the office and ask them:
"In your honest opinion, why is my house not selling? Please don't hold back, I will not be offended. I need to know exactly what it will take to sell my house."
If you are satisfied that you're with the right agent and are convinced they're doing everything you think they should be doing, then 90% of the time your asking price is too high.
If you feel that might be the case, and you are getting viewers but no offers, it's likely the viewers are looking at your home and finding it doesn't represent the best value for money compared to other houses that are available or they have seen.
Potential buyers will view houses at the very top of their budget, it's human nature. They want to spend all of their budget and will look at all the houses in their price range. Then they will put in an offer on the house which they feel meets their requirements the most and represents the best value for money.
In short, you are getting viewers, but the viewers are disappointed with what the property has to offer in comparison to others, mainly in terms of space and location. The offers will start to come in once the property is correctly priced.
So, another question to ask would be, "What price does my property need to be on the market for to start receiving offers?"
What next?
If you've made the decision to switch agents there are a couple of things you should check before you do so.
First, will switching estate agents incur a cancellation fee? Some agents will have a clause in their small print stating that they are entitled to a fee if you choose to jump ship. If you find yourself in this situation, trying to rectify the issues you have with your existing agent could ultimately prove to be the wisest course of action.
Similarly, many agents will have an exclusivity clause hidden away, too. This will likely be set for a specific period, usually from the moment of instruction, so be sure to check whether or not that timeframe has elapsed. You should also question the agent over their stance on dual fees.
Once you are armed with the correct information, you'll be in a better position to make the right choice. Knowledge is power, so make sure you have gathered all the facts and figures before you make any final decision.
In an ideal world, you'd meet the best estate from the get go and none of this would be necessary, but sometimes things don't work out that way. If you find yourself in this situation and are reading this article for guidance, we sincerely hope it has helped.
For any of you who are looking to sell your home in or around East London and West Essex, come and see us before you do. We'd love to have the opportunity to show you exactly why we have been the number one choice in E11 for well over a century, and to help make your sale as smooth as possible.