Whether you are thinking of buying property with a Possessory Title or wondering how this Land Registry title will affect your sale, this post is for you.
This guide will dive into what possessory titles are and how they differ from their Absolute counterparts. We'll also explore whether or not they can be challenged and how you go about upgrading the title class if you wish to do so. We'll also discuss possessory titles from a buyer's perspective, too.
Let's dive in, shall we?
What are possessory title deeds?
The HM Land Registry issues possessory title deeds when the ownership of a property is disputed or uncertain.
Typically issued when the property owner cannot be found or cannot transfer the title, homes sold under possessory titles often sell for below market value. Naturally, this alone can make them tempting propositions for buyers. However, while possessory title deeds provide evidence of possession and control of the property in question, they do not offer the same level of legal protection against third-party claims as absolute title deeds.
Weighing up whether having less legal protection is worth the savings you'll make can only be made on a case-by-case basis.
What's the difference between a possessory title and an absolute title?
As we've already seen, the main difference between a possessory title and an absolute title is the level of protection against third-party claims.
Absolute title deeds provide the most robust evidence of ownership and are the most secure title issued by HM Land Registry. Absolute titles provide protection against third parties making a claim on the home and can be used to sell or mortgage the property.
Possessory title deeds, on the other hand, may be challenged by third parties who claim to have a right to the property. As we'll get to in a second, in some cases, possessory title deeds can be upgraded to absolute title deeds, but this process can be complex and some restrictions may apply. As well as this, a possessory title is subject to restrictive covenants, even though there is no way of knowing what these may be without the old deeds.
This could prove to be problematic, especially in instances where the covenants restrict further building on the land or prohibit the new owner from using the land for certain purposes.
Can possessory titles be challenged?
In short, yes, and you won't be able to claim for any losses made, either.
As the holder of a possessory title, you may lose your rights to ownership if the land was bought by adverse possession or if someone else can prove beyond doubt that they are the owner of the property. Even incorrect processing of your possessory title could result in a successful ownership challenge.
For these reasons, many buyers deem possessory titles as unnecessarily risky.
Can I upgrade a possessory title to an absolute title?
Can you buy property with a possessory title and upgrade it to an absolute title?
Yes, but there's a catch: You must have a minimum of 12 years unchallenged ownership before you can be granted an absolute title. Furthermore, only the following can apply to get their title upgraded:
The property owner
The owner of a registered charge affecting the property
Someone entitled to be registered as the property owner
Anyone interested in a property that derives from the original estate
Remember, too, that newly issued absolute titles are also challengeable should the original deeds include third-party-rights or covenants.
Should I buy a property with a possessory title?
As one would expect, deciding whether or not to purchase property held under a possessory title will come down to individual circumstances.
There is no one-size-fits-all answer, unfortunately.
One thing that is universal, however, is the need to do thorough research before coming to a decision. There are a lot of risks involved in buying property with a possessory title in place, so seeking legal advice and taking out suitable insurance are both prudent moves.
If done correctly, purchasing property with a possessory title can result in your landing a bargain, but you must be fully aware of all the risks involved before you make your move.
That's it for another week!
Thanks for reading. We sincerely hope you found this post useful. If you want a quick refresher on property deeds in general, check out our post 'What Are Title Deeds? Where To Find Them & Why You Need Them' for more details.
Petty Son and Prestwich is an estate agency with a difference.
Our people-first ethos and pride in traditional values has stood us in good stead since 1908, and a far cry from our corporate counterparts.
If you are looking to buy, sell, rent, or let in or around the capital, call us to find out how we can help make your next move in the property market smooth and stress-free.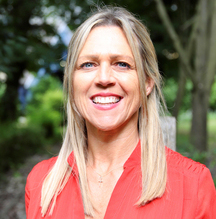 Article By: Janine Briggs
With over 30+ years in estate agency, Janine is one of the best in the business and an integral part of Team Petty's. An avid foodie, she'll coin-flip between multiple Asian cuisines...and still be unsure of which one's her favourite!
020 8530 9923 /
Email Directly