Wondering what title deeds are and why they are important?
Today's article is a deep dive into just that. Title deeds are something that almost everyone has heard of, and yet very few know much about them. Where do you find your title deeds? Can they be changed? What happens if you don't have an original copy?
All will be revealed in today's post.
What are title deeds?
In a nutshell, title deeds are a record of ownership for land and property.
Title deeds can comprise of many different documents, which often surprises people. This series of documents not only proves who owns the property and any accompanying land, but also shows the history of the home's ownership.
Documentation can include the following:
Wills
Leases
Mortgages
Conveyances
Contracts for sale
Where can I find my title deeds?
HM Land Registry now holds digital copies of title deeds, which can be searched for here.
Title deeds are made up of two separate parts: Title Register and Title Plan. A Title Register is a record of ownership, but it also holds vital information on covenants, charges, and the title number. The Title Plan, on the other hand, is a map showing rights of way, boundary lines, and the land's Ordinance Survey reference.
Registration of residential properties in England and Wales has been compulsory since 1990, so all title deeds from that date forth will be held by HM Land Registry.
Do I need the original copy of my title deeds?
No, it is not a legal requirement to have an original copy of your title deeds.
As mentioned above, since 1990, HM Land Registry have been legally required to have a copy of every registered property's title deeds. This digital version of your title deeds is what is now commonly used when property is bought or sold. This copy is now seen as the definitive record when it comes to property and land ownership in England and Wales.
If you would like to take ownership of the original copy of your property's title deeds, it could be held by several different parties. It's also worth keeping in mind the fact that only mortgage-free homeowners are entitled to own the original copies anyway. So, unless you're all paid up, owning your title deeds isn't an option anyway.
If you do want to track down your original deeds, they could be with one of the following parties:
Solicitor
Conveyancer
Mortgage lender
The previous owner/s
For older properties that have been bought and sold multiple times, tracking down the original deeds may be tricky. Rest assured, while it may be nice to own the originals, it's not necessary to do so provided the property has been previously registered with HM Land Registry.
Can I make changes to my title deeds?
Yes, you can.
Instances where you may wish to do so include:
Change of name
Change of gender
Removing mortgage lender
Adding or removing someone
Changes can be made either by filing an application to change the register online (for adding or removing names), by completing an AP1 (for changing the name and removing the lender), or a CNG form (for gender changes).
Can you sell property without title deeds?
It's possible to do so, but it won't be anywhere near as straightforward to sell if you don't have any title deeds associated with the property you wish to market.
Obtaining a possessory title deed is often the way to move forward. Possessory title deeds (AKA Qualified Title) are given when the Absolute Title cannot be proven definitively. This can occur when the original deeds have been either lost or damaged beyond recognition, such as in the event of a fire or flood.
Another option in this situation is to provide the buyer and their lender with a statutory declaration. Be warned, though, trying to sell without the Absolute Title in hand could result in a long, drawn-out process and it may also affect the price you'll be able to ask for the property too.
Should you buy property without title deeds?
You can buy property without title deeds, but that doesn't automatically mean that you should.
Buying property without title deeds is a risky affair. You must be 100% sure of your conveyancing solicitor's abilities and be prepared to pay for the extra work they will encounter to ensure everything is above board before you exchange contracts. It's also prudent to ask for indemnity insurance to be included as well so you are covered for any unclear restrictive covenants not shown in a possessory title deed.
While all property purchases have an element of buyer beware about them, in the case of purchasing property without title deeds, caveat emptor is especially important to bear in mind.
Petty's is one of East London's oldest estate agents, and we have a wealth of experienced staff who love helping people move home.
If you're buying or selling in or around London, we'd love the chance to help make your next move as stress-free as possible. Give our team a call today to find out what makes Petty Son and Prestwich different from the rest.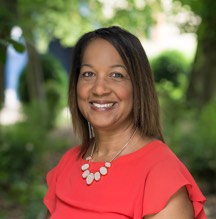 Article By: Jenny Wagstaff
As a Director of Petty's, there isn't much Jenny doesn't do: Lettings management, HR duties, general business admin...the list goes on! When she isn't handling the day-to-day stuff, you'll find her in the theatre or enjoying afternoon tea somewhere swanky.
020 3370 8786 /
Email Directly