Buying something new should mean you encounter fewer issues than you would if you purchased something second-hand.
When it comes to property, however, that isn't always true. New build homes can have countless issues that need addressing, both before and after you move in. As these teething problems are so common, all new build homes come with a warranty to give the buyer peace of mind.
One of the most common new build warranties is an NHBC, and we're going to look at what they are and what they cover in today's post.
What is an NHBC warranty?
As you've no doubt gathered by now, an NHBC warranty is a guarantee for new build homes.
NHBC warranties are issued by the National House-Building Council, hence the abbreviation. Unsurprisingly, their warranties cover new build homes, and they are taken out by the builders who construct these new properties. They can be issued for a number of different development types and schemes, including:
Private sale
Build to rent
Custom builds
Shared ownership
Is NHBC the only new home warranty provider?
No, but it is one of the most commonly used.
Other providers include:
Build-Zone
Premier Guarantee
Federation of Master Builders (FMB)
Local Authority Building Control Warranty (LABC)
What do new build warranties cover?
New build warranties cover both defects and structural issues.
However, it's important to note that these warranties are split into two different timeframes. For the first two years, you will be covered for both, but once 24 months have passed, only structural issues will be under warranty. So, from year three onwards, smaller non-structural defects, such as snagging issues or problems with your fixtures and fittings, become your responsibility.
Knowing when your defects period ends is essential, as is keeping an ongoing snagging list so you can get things fixed before the cover ends.
What isn't covered by new home warranties?
Common cover exclusions for new homes warranties include:
Wear and tear
Natural disasters
Weather damage
Certain issues, such as damp, may be covered, but only if the root cause can be traced back to a problem during the build. Should you allow condensation to accumulate and result in mould taking hold, you will be liable for the damage, not the builder.
Check out our post on the subject for more on how to protect your property from condensation.
How long do new build warranties last?
Most new build warranties last for 10 years, but some may be extended to 12 years.
Are new home warranties transferable?
Yes.
New home warranties are issued on the building, not the owner. This means that should you choose to move within the policy's lifetime, you can pass it on to your buyer. Having an existing policy in place can be an attractive selling point, so make sure your agent is aware of its presence before you go to market.
It's worth mentioning, however, that any home improvements you make yourself after you've moved in will not be covered.
What happens if I move in and find a snag?
As we've mentioned already, keeping an ongoing snagging list will help you keep track of any minor issues that may arise.
That being said, if you spot a serious defect, contacting your builder as soon as you possibly can is essential. Failing to do so opens the door to further damage, which could result in your policy becoming invalidated. If you are in any doubt whatsoever, contact your builder to report the snag straight away.
It's also a good idea to keep a record of any correspondence you have with your builder over any defects you find. Include as many details as you can, taking note of things such as dates, times, and what was discussed.
While it may seem unnecessary now, it may save you later should your builder become unresponsive or refuse to complete the work required.
That's it for another week, we sincerely hope you found the information within this post useful and practical.
If you'd like more property-related articles to hit your inbox every Monday, sign up for our newsletter. We cover every angle of the property market, with handy guides and advice for buyers, sellers, landlords, and tenants published each and every week.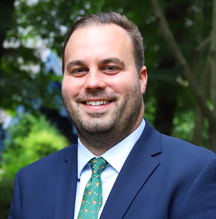 Article By: Gregory Moore
Gregory has been in the industry for 12 years. He has an innate ability for negotiation and management, which makes him an immensely valued part of the team. He's also an enthusiastic fisherman who puts his family, and Shih Tzu, Elmo, first.
020 3370 8782 /
Email Directly