It's no secret, buying a home is an expensive business.
If you're going to spend hundreds of thousands of pounds on something, it makes sense to know your purchase is going to be worth the amount being asked for it. When it comes to property, the best way to do so is with a house survey. House surveys give buyers an opportunity to find out more about the home they are looking to buy.
Question is, who organises a survey when buying a house?
Who is responsible for arranging a house survey?
Let's get the main question out of the way before we delve deeper into the subject.
For those buying in England or Wales, it is the buyer's responsibility to organise the survey, whereas, in Scotland, it's the seller. There are occasions when, in England and Wales, the seller will have a survey carried out and make it available to all buyers. While this may seem like a convenient way to save a few pounds, we'd still advise buyers to instruct their own surveyor to carry out a house survey before they buy.
Don't forget, the principle of 'buyer beware' applies when purchasing property. Failing to conduct your own survey leaves you wide open for unwelcome problems further down the line. The onus is on you.
With this amount of money changing hands, it's always better to be safe than sorry.
What is a house survey?
Now that we've answered the key question, we can dig into things a little further.
The first thing to get out of the way is an explanation of exactly what a house survey is and isn't. In short, a house survey is an inspection carried out by a surveyor in order to ascertain the condition of a house or apartment prior to purchase. House surveys are not a legal obligation, but it would be foolhardy to buy certain homes without one.
For properties such as listed buildings, older homes, or houses in a poor state of repair, instructing a survey is a no-brainer, but you'll need to decide which kind of survey you require before you can proceed.
What kind of survey do I need?
So, to the question of survey type.
There are three main different types of house surveys:
Conditions Report
HomeBuyer's Report
Building Survey
As one can imagine, there's a lot to unpack between these three. Thankfully, we've already taken care of that in another post. Go and check out our homebuyer's guide to different house surveys to find out more.
How do you find a good surveyor?
Similar to selecting the right estate agent to handle your sale, choosing a surveyor is as much an art form as it is a science.
That being said, there are a few key points to bear in mind:
Price
Chemistry
Experience
Specialisms
Communication
Qualifications and accreditations
For a detailed breakdown of each of the above, take a look through our guide to choosing a surveyor before you instruct.
Who pays for the survey when buying a house?
If the buyer arranges the house survey, who pays?
Unsurprisingly, the bill falls at the feet of the buyer in England and Wales. In Scotland, however, it's the seller who pays.
Does the seller receive a copy of the house survey?
In most instances, in England and Wales, it will just be the buyer who sees the final report.
Surveyors are bound by their contracts not to show the report to anyone other than the buyer, but the buyer can choose to share the findings with the seller should they wish to do so. This will usually be the case if something has been discovered and a renegotiation of the asking price is warranted. You can't expect someone to drop the amount they want for a property without knowing why, after all.
In Scotland, as it's the seller who orders the survey, they will get to see the final report before handing it over to the buyer.
Is there a difference between a house survey and a mortgage valuation?
Yes, there is.
Basically, a mortgage valuation is for your lender's benefit, whereas a house survey is for yours. Lenders are just as keen as buyers to ascertain whether or not the property is a sound investment, so they'll want to check the home over before they agree to issue a mortgage. They want to make sure the asking price is sound and that the property itself won't pose any problems further down the line that could potentially affect your ability to repay the loan they are offering.
The thing to remember is that despite being for the lender's benefit and asked for by them, you will be the one who has to foot the bill.
What happens once the survey is complete?
Depending on how busy your surveyor of choice is, you can expect things to move pretty fast once you issue your instruction.
Much will depend upon the type of survey you asked for and individual surveyors can work to different timeframes. Asking upfront about how long things will take is a good idea so you can hold your surveyor accountable should things begin to drag on. As a ballpark guideline, you should expect to see your report returned back to you within two to three weeks.
When you receive your survey back, much will rest on its results. It's not unusual for a survey to uncover something, so don't be put off if you receive anything other than a clean bill of health. Completely clean surveys are actually quite rare.
For a more detailed look at your next steps once the survey has been carried out and returned, check out the final section of this post.
Petty's is one of East London's oldest estate agents, and we have a wealth of experienced staff who love helping people move home.
If you're buying or selling in or around London, we'd love the chance to help make your next move as stress-free as possible. Give our team a call today to find out what makes Petty Son and Prestwich different from the rest.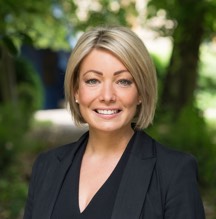 Article By: Pamela Self-Pierson
Pamela has worked in the property industry for 8 years, her self-motivation, dedication and excellent customer care is what makes her stand out from the crowd.
020 3370 8791 /
Email Directly