Regardless of whether you're a seasoned pro or a first-time seller, the same documentation and paperwork are required during the conveyancing process.
One such document is a FENSA certificate. Many sellers are only made aware of its existence when their buyer's conveyancer asks for a copy. So, what is it and why is it so important?
All will be revealed in today's post.
What is a FENSA certificate?
A FENSA certificate is proof of a window and door installer's declaration of compliance with building regulations.
The certificate shows that the installer has replaced the homeowner's windows and/or doors with products that:
Are energy efficient
Meet current building regulations
Are registered with the local authority
In addition, FENSA certificates also:
Ease the selling process
Verify the warranty is insured
It's important to bear in mind, however, that a FENSA certificate is not a guarantee.
Why do you need a FENSA Certificate?
FENSA certificates show that building regulations have been complied with when windows and/or doors are fitted.
This is important because any replacement windows fitted since April 2002 must meet with the aforementioned regulations, and the onus is on the seller to prove they do. It is actually illegal to install double glazing without adhering to the building regulations. Fines can be issued and homeowners can even be prosecuted in extreme cases.
In short, if you want to sell your home and stay on the right side of the law, a FENSA certificate is an essential document to have.
What happens if you don't have a FENSA Certificate?
If you read the above and felt panicked, don't worry, there are things you can do to overcome the hurdle of not having a FENSA certificate.
Your first step should be to get your conveyancer to contact your local authority. They will have a database detailing all installations and you can apply for a Retrospective Building Regulation Compliance Certificate. This can, however, be time-consuming and will also set you back around £350.
Alternatively, you could have a building control officer visit your property.
They will inspect the windows and/or doors to ascertain whether or not the installation meets the standard requirements. If they do, the building control officer will be able to issue a certificate to prove compliance. Naturally, there will be a fee for their service, and this can vary from local authority to local authority.
A third option is to take out indemnity insurance that covers double glazing.
If you decide to go down this route, it's vital to ensure your policy covers any costs that may become due if your installation did not comply with the necessary building regulations. Make sure you are covered so you will not be left out of pocket should the worst happen and enforcement action is taken against you. Remember, your local authority can order non-compliant work to be put right if the initial installation did not comply.
Another thing to bear in mind is that indemnity insurance can only be taken out if the work was carried out more than 12 months ago.
How to get a FENSA Certificate
As you can see, the easiest option is to ensure that you have a FENSA certificate before the time comes to sell your home.
Providing the installation was made by a FENSA-registered installer, getting a certificate is simple and affordable. Simply head over to the FENSA website and fill out your details. This will allow you to check your property by postcode and order a new copy of your certificate should you need one.
The current fee for a replacement FENSA certificate is £25.
How long does a FENSA certificate last?
FENSA certificates last as long as the windows and/or doors are in place. The document is held against the property, not the person who had the windows and/or doors installed.
When it comes to handling something as valuable as the sale of your home, you need the right people by your side. Petty's have been helping sellers just like you sell their homes for well over a century, and we'd love to assist you as well. Speak to a member of our friendly team today to find out how we can help make your next move smooth and stress-free.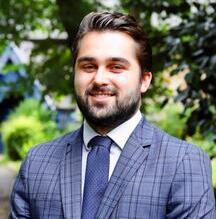 Article By: Daniel Roe
Daniel is a true team player. As a Sales Negotiator for Petty's, his day-to-day tasks include everything from conducting viewings to liaising with clients...all of which are a far cry from his previous profession as a hairdresser.
020 8530 9924 /
Email Directly