If you're looking to invest, property is obviously going to be on your radar. While being a landlord isn't for everyone, for those who are suited to it, buy-to-let can be a fantastic way to bolster and diversify their overall financial portfolio.
Unless you are seriously cash-rich, you will, however, need to get your hands on a home loan for landlords, which begs the question, how much deposit do you need for a buy-to-let mortgage?
Let's find out, shall we?
What size deposit do you need to get a buy-to-let mortgage?
Broadly speaking, 25% is a decent figure to work with as a minimum deposit size. Naturally, this isn't set in stone, as some lenders will demand more or less than that, but it does give you a realistic starting point upon which you can base your initial calculations.
There are currently a few providers out there willing to lend to those with deposits as low as 15%, but you are guaranteed to pay for the privilege by way of elevated rates. Conversely, those with larger deposits will benefit from a wider range of products, many of which will offer far better mortgage rates than those requiring smaller deposits.
Why do buy-to-let mortgages require larger deposits?
This can be answered with just a single word: risk. Lenders see buy-to-let mortgages as riskier propositions than standard residential home loans, and that is reflected in the minimum deposit required.
How much can you borrow with a buy-to-let mortgage?
As with everything else, this can vary. However, the key numbers will be based around how much rent you can potentially receive from your prospective property purchase. Most lenders want to see landlords receive a minimum of 125% of their monthly interest payments in rent before they'll entertain lending money via a buy-to-let mortgage.
In some instances, lenders may require even greater percentages above your expected mortgage payments to be returned in rent. This tends to have a ceiling of around 145%, but that 20% difference can certainly switch a viable proposition to an impracticable one, so you may need to shop around.
Who can get a buy-to-let mortgage?
Lenders are definitely pickier about who they lend to when it comes to offering buy-to-let mortgages, and the criteria required spans most providers. For example, most will need you to be a homeowner already (either outright or with an existing residential mortgage in place) and you'll need to be able to show credit-worthiness by way of a good credit score.
On top of this, your salary can come into play, too. This takes us back to the increased risk factor, as lenders will be more willing to lend to those who can clearly weather any potential void periods or other landlord-related storms instead of having to default. As a general rule of thumb, a salary of £25k per year is the absolute minimum most lenders will accept.
Finally, there's age. While this is less of an issue than it once was, age is still a factor with many lenders. At the minimum end of the scale, 25 is usually what's expected.
At the other end of the age spectrum, there has been a recent increase in lenders offering up products with a maximum age of 85 at the end of the mortgage term. Upper-age limits are definitely less of a problem than they once were. According to Which, a fifth of all buy-to-let products now have no upper age limit whatsoever!
Two things to look out for when selecting a buy-to-let mortgage
If you meet all of the above criteria and would like to proceed with a buy-to-let mortgage application, you'll benefit from being aware of the following before you proceed:
Product fees
Buy-to-let mortgages have higher up-front fees than their residential counterparts, that's a given, but some can really push profitability to the limit. Be sure to run the numbers on your offer to ensure the attractive low rate isn't going to be negated by an extortionately high fee.
Early repayment charges (ERCs)
Fixed rate mortgages are popular across the board these days, and with good reason. If fixed is for you, you'll want to keep an eye on any early repayment charges (ERCs) that may be found in the small print. ERCs can prove to be costly, so double check your terms before you sign on the dotted line.
Where's the best place to get a buy-to-let mortgage?
As one would expect, there's no one-size-fits-all answer to that question. Most high street banks and building societies offer buy-to-let mortgage products, and there are lots of specialist lenders out there, too. Which ones suit you best will be determined by your own personal needs and circumstances, so you really need to shop around.
Comparison websites are a great place to start, as they will give you a decent overview of how the market currently stands. That being said, if you really want the best deal out there, you'll benefit from employing a reputable mortgage broker.
Should you use a mortgage broker for buy-to-let purchases?
While you can certainly successfully secure a buy-to-let mortgage without one, having a good mortgage broker on your side will usually prove to be a good return on your investment.
Mortgage brokers, unsurprisingly, specialise in obtaining mortgages, so their knowledge and contacts are second to none. They will be able to search the whole market for you, and they'll often unearth deals that simply aren't available to the public at large, so we'd definitely recommend finding yourself a broker to handle this part of the process for you.
That's it for another week. If you want to read more about buy-to-let and landlord life, be sure to check the rest of our blog. We cover all sorts there, from things such as landlord access rights through to tax-saving strategies for landlords. Go take a look!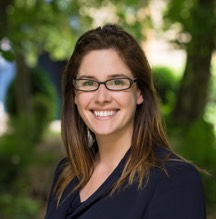 Article By: Fay Maulik-Hann
Fay has worked in the property industry for 8 years, her answer to everyone is "of course I can" - her passion for Petty's is untouchable.
020 3370 8788 /
Email Directly