Saving up to get a foot on the first rung of the property ladder may seem like a never ending quest, but what is the average age of a first-time buyer in the UK? We take a look at this, and a few other first-time buyer stats, in today's post.
Average first-time buyer age in the UK
The average age of a first-time buyer in the UK currently stands at 32, according to Halifax, jumping up from 29 just a decade ago. In fact, the average age has increased in every region of the UK in that time, all of which are now reporting 30+ on average.
The reasons behind the age increases are speculative at best, but a combination of rising house prices and stagnant salaries are likely causes. Pair this with the fact that lenders are still exercising greater degrees of caution post 2008, and the age increase becomes even less surprising.
How do the UK first-time buyer's average age compare globally?
A 2020 report by money.co.uk shows that the UK sits somewhere in the middle when taking a global perspective of first-time buyer's average ages. While those living in Belgium and Iceland tend to jump onto the property ladder at 27, the Swiss take their time with an astonishing average of 48 years passing by before they buy their first home.
SOURCE: https://www.money.co.uk/guides/first-time-buyers-around-the-world
How many first time buyers are there in the UK?
Last year saw an increase in first-time buyers entering the market for the first time since 2018. If, however, you take a step back and look at a broader timescale, you'll see that the number of first-time buyers has actually more than doubled since 2009 (193,940 vs. the most recent report of 409,370).
This, like the increase in the average age of first-time buyers, was across the board, with every region within the UK showing increases on the previous year. These rises were far from inconsequential, too, as even the smallest regional jump (Scotland) saw a jump of almost a quarter (24%).
Across the decade, the story remains the same, with only London failing to report a doubling of first-time buyers. The capital did still show an 82% increase over the last 10 years, but that number was hit out of the park by an astonishing increase of 158% in Northern Ireland over the same period of time.
What's the average house price for first-time buyers?
The average house price for first-time buyers jumped by 3% from 2020 to 2021 (256,057 to 264,140). Interestingly, deposits fell by 6% in that time, broadening the gap between deposits and purchase prices. This was true of every region in the country, with the national average deposit for first-time buyers coming in at £53,935.
How does that relate in terms of affordability for first-time buyers?
As we've already touched upon above, the disparity between earnings and house prices has continued unabated. This resulted in all but three local authorities' affordability statistics falling across the last decade (interestingly, all three were in Scotland…and one of those, East Ayrshire, reported no change).
At the other end of the scale, and somewhat unsurprisingly, is the London Borough of Merton, which reported a deterioration in affordability of a staggering 108%.
London doesn't fare all that well at all in the affordability stakes, taking all five spots in the Top 5 Least Affordable Places To Buy, with Brent reporting an average average price to earnings ratio of 12.3.
Compare this to Clackmannanshire in Scotland, currently enjoying the top spot in terms of affordability with a P/E ratio of just 3, and it becomes apparent just how broad the divide is.
Further reading for first-time buyers
If you're thinking of buying property for the first-time, you'll likely have more questions about the process and what you should be doing now to ensure your move happens sooner rather than later.
Here, on our blog, we have a wealth of information dedicated to those who are yet to get a foot on the property ladder, but wish to do so. Below are some of the most popular articles we've published:
If you're thinking of getting into the property market in or around East London and West Essex, Petty's should be at the top of your list of estate agents to call. Give our friendly team a ring today to find out why we've been the number one choice in E11 for over a hundred years.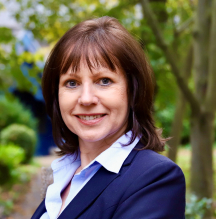 Article By: Catherine Bransgrove
Catherine has been in estate agency since 1986 and her local knowledge is second to none, despite being from Bonnie Scotland! A Loughton resident of 33 years and one of the finest Sales Managers there is, Catherine is a true professional.
020 3370 8781 /
Email Directly