The new year brings with it new interior design trends to look out for…and our predictions on what those trends might be.
What do we think is going to be hot in the world of interior design in 2022? In previous years, we've been right on the money. Will we be bang on once again?
Let's dust off the crystal ball and take a look, shall we?
Styles
This year's style trends look set to tip a hat towards the past, rather than look ahead to the future. Here are our top three interior design style trends to look out for in 2022:
Modern pastoral
As predicted, last year saw Cottagecore hit the mainstream, but this altogether busy look is set to be paired back somewhat with Modern Pastoral hitting the high streets this year. Gone are the fabulously over-the-top florals and in comes a more subtle take on country life.
Large blocks of delicate pastels will make their way to the fore, accented with bold checks and stripes.
Back to nature
Lockdown living has been tough on our souls, and getting out into the open air has never seemed more important. For many, then, the pandemic has brought with it a reconnection to nature - and interior designers are keen to capitalise on this by bringing the outside in.
Expect to see a lot more green hitting the stores, with everything from sofas to shades delicately designed with a nod to the natural world.
70s vibes
Anyone who keeps one eye on the fashion runways will tell you that the 1970s are edging their way into the 2020s, and we reckon 2022 is the year for interiors to take a step back, too.
Deep, warm colours paired with classic 70's curves and swirls will be in abundance, as we look to bring a degree of comfort back into our lives.
Furnishings
What you'll see in store will largely be based around the aforementioned styles, so expect this year's furnishing trends to have a natural edge with a nod to the past. Here are three of the biggest:
Glazed tiles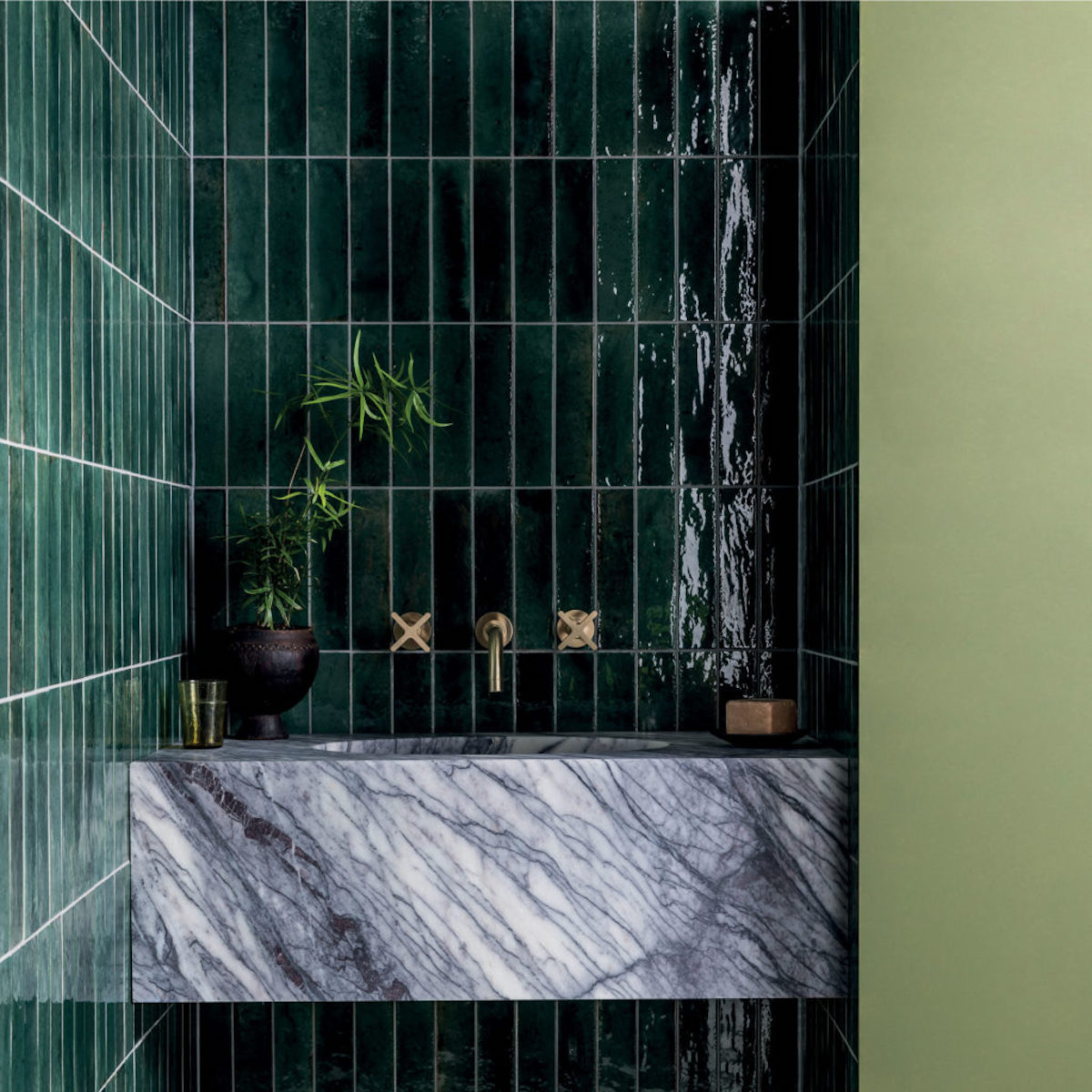 A firm favourite of restaurants and bars for years, glazed tiles are set to finally make their way back into our homes in 2022. Expect to see deep greens especially prevalent inside, with iridescent blues becoming more popular in courtyards and gardens.
Statement lighting
Bold and beautiful, statement lighting is next on the list. Following on from accent walls and oversized artwork, statement lighting is going to be huge in 2022. We think glass will be the key material for pendants and lamps around the home as we move through the year ahead.
Sustainably upcycled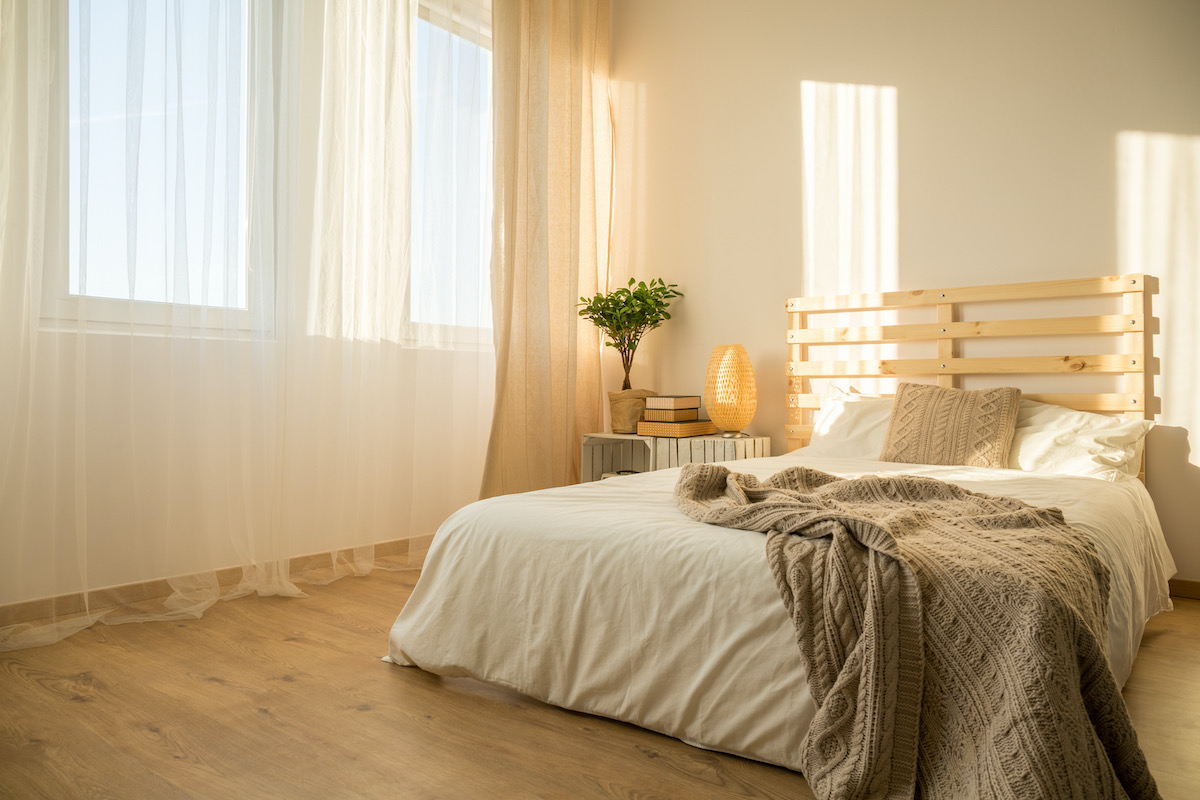 The use of sustainable materials in interior design is nothing new, but we foresee a more DIY approach to furnishing in 2022, with an upcycling comeback on the cards. Upcycling got a bit of a bad rap by association a few years back, but we're banking on it resurfacing this year as conscious purchasing continues to rise.
Colours
No roundup of interior design trends would be complete without a rundown of colours. After all, your choice of colour palette can make or break your overall aesthetic by either accentuating or undermining your furnishings and finishing touches.
Here are some of the top tones you can expect to see more of as we move through 2022:
Very Peri
PANTONE 17-3938 Very Peri is the colour specialists Colour of the Year, and what a choice it is. Brand new for '22, Very Peri is bold, yet soft. With more than a wink towards the digital realm, it still manages to invoke a feeling of nostalgia somehow. Clever stuff.
Expect to see a lot more of this hue as we move through 2022.
Bright Skies
Dulux's choice for Colour of the Year is Bright Skies, a wonderfully subtle blue that is both welcoming and calming.
Made with the changing landscape in mind, Bright Skies is part of a colour palette that works regardless of how you intend to use the room in question. A truly multifunctional shade for a time when our homes have become more diverse than ever before.
School House White
Farrow & Ball's School House White No.291 has been around for a few years now, but we expect to see this soft white everywhere in 2022. This neutral shade hints at yesteryear, yet remains on point for contemporary living, which makes it a surefire hit for the coming 12 months.
So, there you have our interior design predictions for 2022. If you are thinking of moving home this year, put Petty's at the top of your call sheet. With over a century's worth of local experience in and around E11, we're the perfect match for buyers, sellers, landlords, and tenants in and around Wanstead.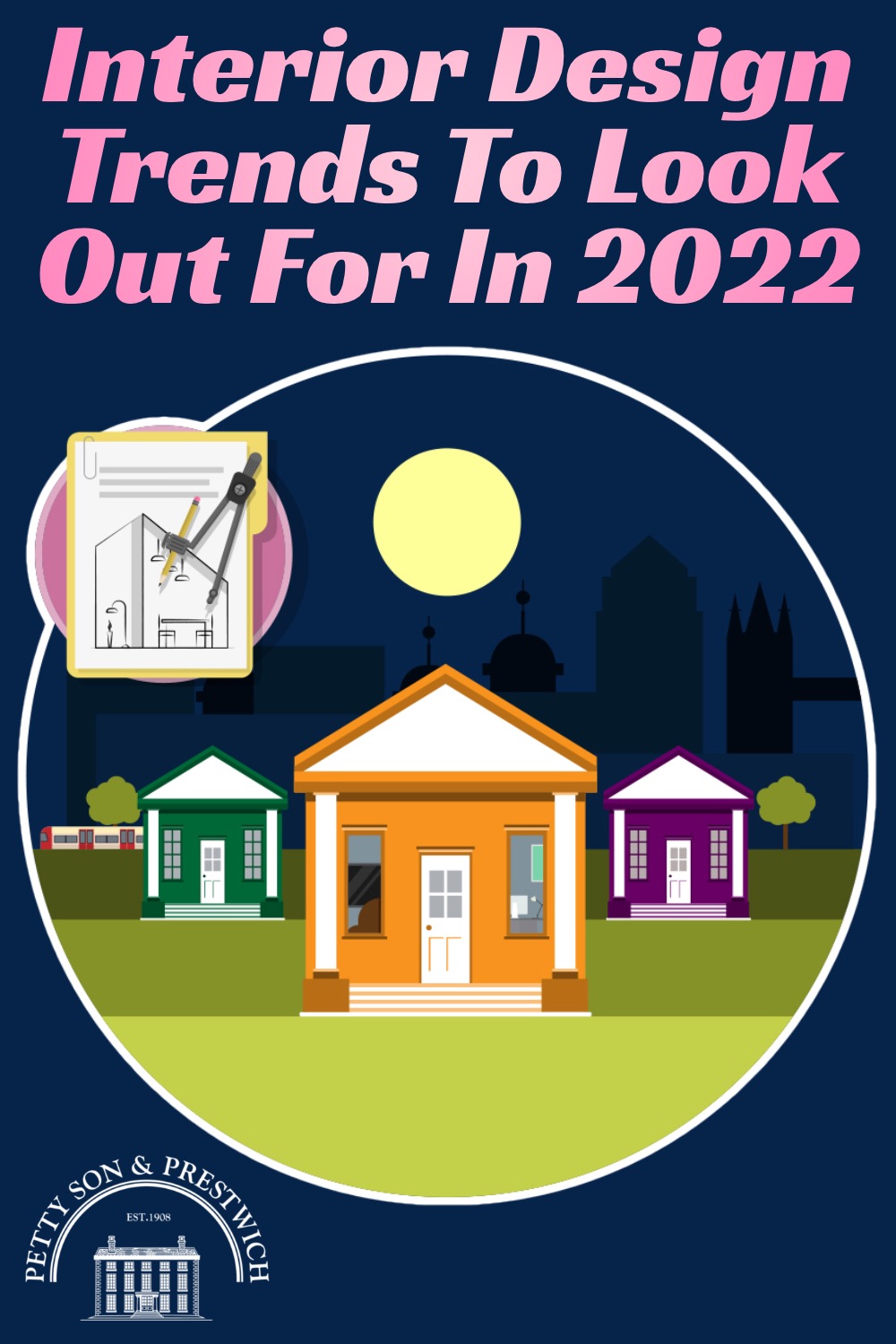 Image Credits:
Glazed green tiles - Mandarin Stone