Getting your home's lighting right is vitally important, both for day-to-day living and when the time comes for you to move on. We've mentioned it countless times in articles such as How To Prepare Your Home For Sale and How To Create The Perfect Home Office, but we've never done a deep dive into all the different ways you can improve your property's lighting...until now!
Regardless of whether you're staging your home for sale, just settling into your new dwelling, or simply want to refresh the way you feel about a property you've lived in for years, this post is a must-read. So, grab your hot beverage of choice, settle back, and let us illuminate you.
Always follow the rule of three
This is a simple trick that interior designers and home stagers use to their advantage all the time: always have a minimum of three light sources per room. The thinking behind this unwritten rule is that it allows you to mix things up and create the right mood at the right moment, no matter what the time of day or what the weather's doing outside.
The real key to pulling this off, however, is to not only have three different sources of light, but three different types as well. These fall into the following categories:
Ambient - These are your bread and butter main sources of light, be that downlights, pendants, or even chandeliers
Specific - These lights are usually task oriented (think reading lights, under-cabinet lighting, table lamps, etc.)
Accent - More decorative than functional, this type of lighting adds mood and atmosphere to your room. Candles are a great example of accent lighting.
Concentrate on corners
Corners are notoriously dark spots in any room, especially if you haven't already adopted the rule above. A single, central ceiling light will inevitably leave you with dingy corners that can look unloved and neglected, which is far from the feel you want anywhere in your home.
Depending on what lives in said corner, think about ways in which you can bring more light to the area. If you have a piece of furniture there, would a table lamp work? Maybe uplighting would be better? Each room will be different, so there's an element of decision making to be done here, but it's well worth the effort.
Size matters
When it comes to size, there are two aspects to consider: the size of the room and the size of the light. Generally speaking - and fairly obviously - the bigger the room, the bigger the light you can get away with, but not always.
Sometimes a large, even oversized, lamp can create a focal point in a small room. Just be careful not to go too far and create a sense of overwhelm in a space that cannot cope with that prodigious pendant!
Get reflective
Simple, but effective, it's time to get reflective.
No, we're not talking about losing ourselves in deep thought, we mean mirror mastery and gloriously glossy glazes. Basically, anything that'll bounce light around your room.
These items work especially well with natural light and, if cleverly angled, can help overcome the dark corners we spoke about earlier without the need to switch on those table lamps in the daytime.
Needless to say, such items do not create light, but they do help you make the most of what you have. In homes that suffer from a lack of natural light, this small adjustment can make a massive difference.
Forget one direction
Not the band (although you'd be forgiven for doing so), we mean the direction in which your lighting is pointing. Utilising multiple angles in a room can dramatically impact both it's look and feel, so play around with uplights, downlights, and everything in between.
Add to the underside
One area where downlights can't be beaten is in the kitchen - more specifically, underneath the wall cabinets. These handy strip lights can make the world of difference to your cooking experience, brightening up your worktops and making everything from chopping to reading cook books a whole lot easier. They can also look pretty cool, too.
Want the right light? Think about your shades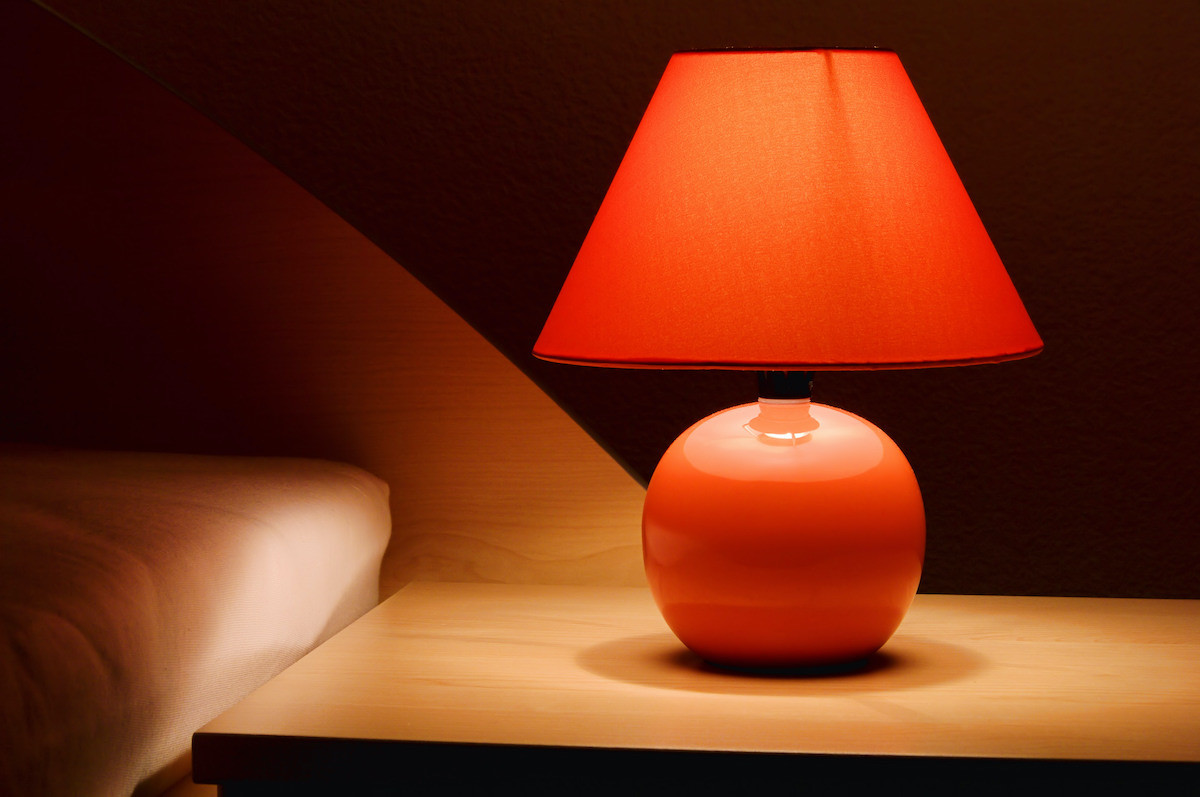 Some rooms demand warm tones, while others benefit from a cooler, more clinical feel. If you have a space on either end of the spectrum, simply selecting the right light bulb will do everything you need. But, what about rooms that are better served by both?
Again, this calls upon the rule of three, but with an additional element to consider, namely the shades you choose. Selecting the right lampshade is vital and, thankfully, easy. Just remember that white shades keep it cool, while deeper coloured shades add warmth.
Don't dismiss dimmers
Dimmer switches dropped out of favour a little while back, but we're starting to see the error of our ways. What was once a gimmick is fast becoming an essential, and it's easy to see why when they are utilised correctly.
Being able to adjust the level of light given off by our overhead light source switches it from ambient to accent in no time at all, transforming the mood and feel instantly.
Clean your windows
Finally, keeping your windows clean can have more of an impact than you'd think. Although we've spoken mainly about artificial lighting in this article, nothing compares to natural light, and cleaning your windows allows you to enjoy as much of this as possible. It genuinely does make a difference.
That's it, nine ways to improve your property's lighting...done. We hope reading this brightened your day. Want more of the same on a regular basis? Sign up for our weekly newsletter to receive property related posts like this in your inbox every Monday.