Whether you're a homeowner or a landlord, looking after your property should be priority number one. The problem is that keeping everything shipshape seems like a never ending job, but breaking things down into seasons can help you get a handle on what to do and when.
Fittingly, this week we're looking at stuff you should be doing during the summer months. The warmer weather lends itself to certain tasks perfectly, but there are others that are less obvious.
So, without further ado, let's take a look at 11 summer property maintenance to-dos that will help keep your home as it should be.
Render repair
Summer is the ideal time to check your rendering for any cracks or damage and get the necessary repairs taken care of. Small patches and hairline cracks are fairly easy to deal with yourself, but larger jobs are best left to the professionals...it's not as easy as it looks!
If you do want to have a crack, excuse the pun, at it yourself, this video from Skill Builder will set you on your way:
<iframe width="1020" height="630" src="https://www.youtube.com/embed/QCkjlpqPCUw" frameborder="0" allow="accelerometer; autoplay; encrypted-media; gyroscope; picture-in-picture" allowfullscreen></iframe>
Get any external paintwork done
The warmer, dryer weather associated with summer (sometimes!) gives us a perfect opportunity to spruce up any external paintwork. Regardless of whether you're painting windows, fencing, or even the external walls of your home, doing so in the summer is always best.
If you're simply looking to freshen things up, you'll know what needs doing. However, if you're checking for signs of damage or aging, look for blistering, bubbling, cracking, flaking, discolouration, or bleeding. These telltale signs will let you know whether or not this summer is the year to get the brushes out.
Clean decking and patios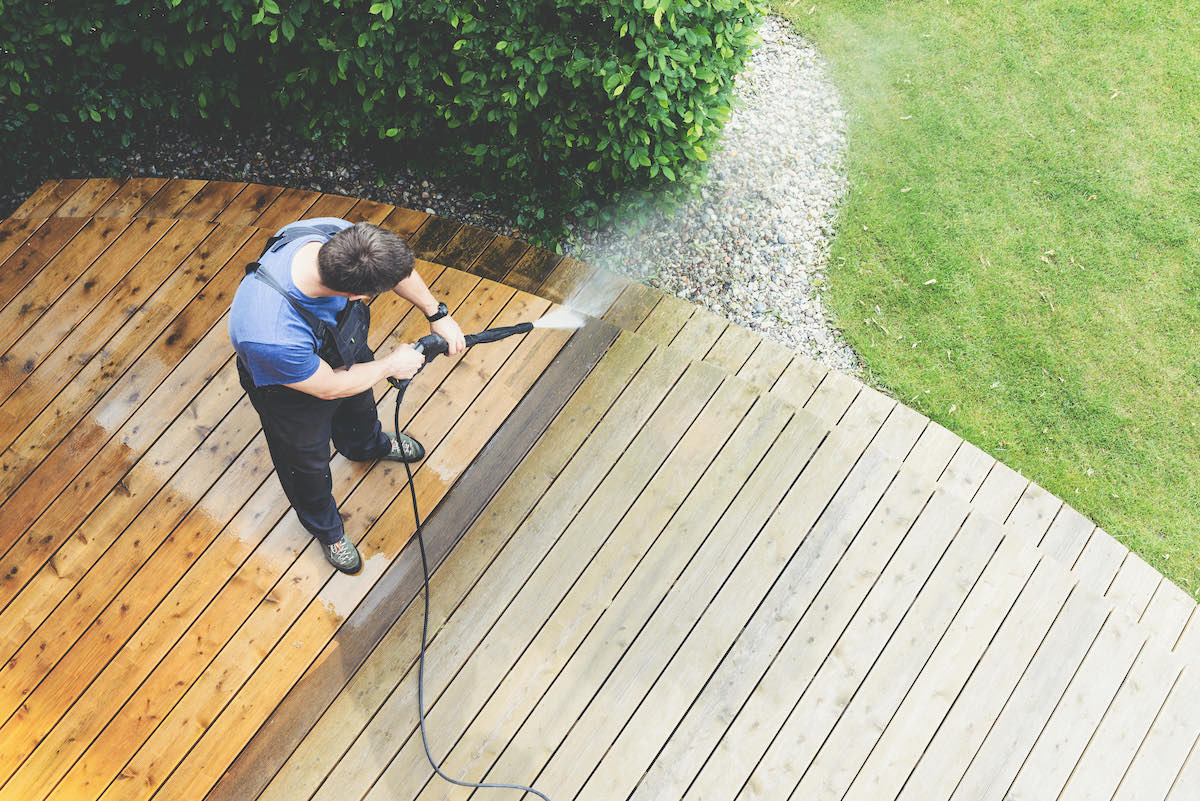 As the temperature rises, so too does the likelihood of us spending more and more time outside, so you don't want things looking grotty. Cleaning down your decking and / or patio can really transform the look and feel of your outdoor space, which makes the effort well worthwhile.
This task is now far easier than it once was, thanks largely to the dramatic fall in price of small jet washers. Grab yourself one of these and watch the dirt fly off the floor and away down the drain.
Check guttering, downpipes, and drains
Although levels of rainfall may be down during the summer months, that doesn't mean you should forget about your property's drainage systems. In fact, making sure they're in good working order now could well save you major headaches when the weather turns. Finding out you have problems then is too late.
Ensure your guttering is clear of leaves and moss and that your downpipes are free from obstruction. Check your drains to see if they're flowing freely.
Oddly, given that these are summer tips, you might want to keep an eye on the weather forecast for a rainy day. Summer downpours give you the ideal chance to check that everything is working as it should be.
Keep climbers under control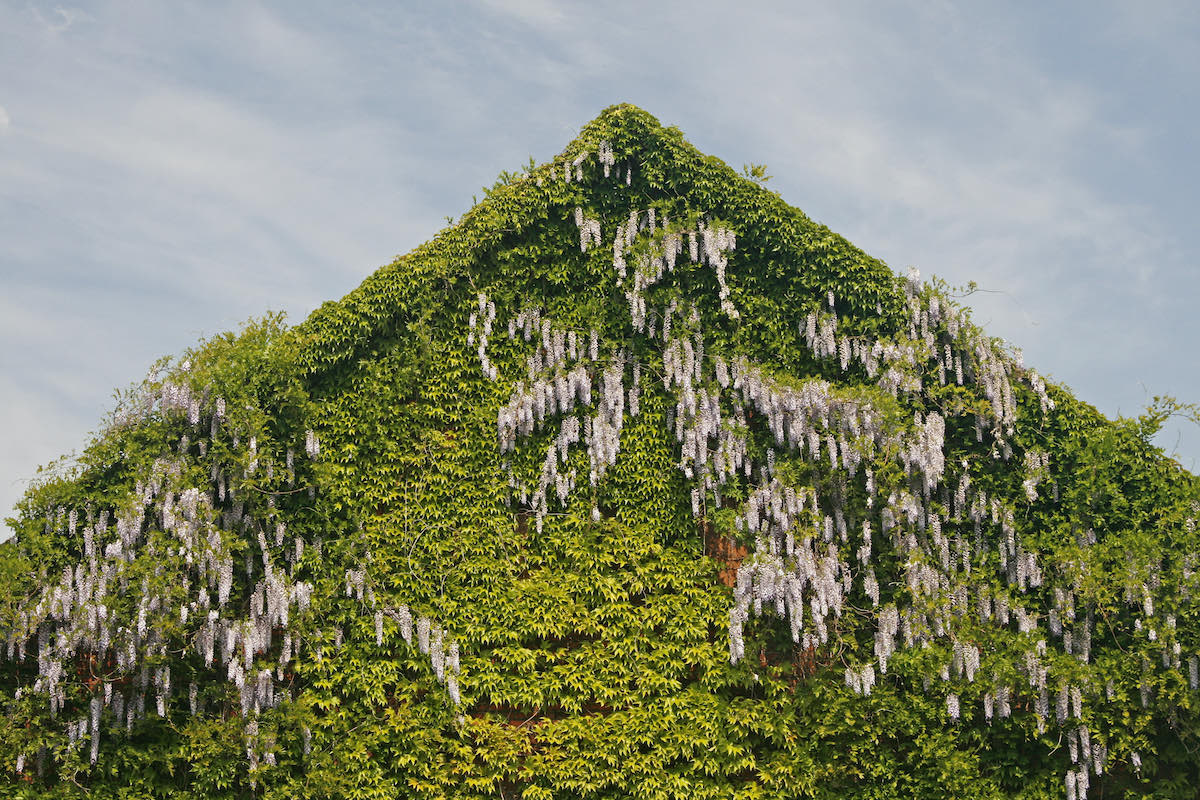 Beautiful they may be, but climbing plants such as wisteria and ivy can cause havoc if left unchecked. Unsurprisingly, summer is the season where the greatest amount of growth happens, so keep an eye on any plants that need taming and prune them back accordingly.
Trees, too, should be kept in check, especially if they're close to the property, as they can extract huge amounts of water from the soil and even cause subsidence. Same goes for any big bushes you may have around the outside of your home.
Book a boiler service
While putting the heating on may seem like a long way off, when the time comes to fire the boiler up you want to make sure it's working correctly. Winter is not the time to find out about boiler issues!
If you have a service included with your boiler insurance, book it now. If not, get a GAS Safe registered engineer round to take a look. Yes, it's an expense you could do without forking out for, but it's far cheaper than paying for a whole new boiler if you neglect the old one.
Bleed your radiators
As a quick follow up to the above point, summer is also a great time to go round your home and bleed the radiators before the cold weather comes back. If you're unsure of how to do it, ask your engineer when they're round to service the boiler. Most will be happy to bleed the radiators for you.
Wash the heavyweights
Washing things like duvets and curtains can be a bit of a headache, and drying them out afterwards is even worse! Summer gives you an ideal opportunity to freshen things up and get them dry fast as well.
Do, however, make sure that any items you intend to wash aren't dry clean only. Curtains often fall into this category, so double check before you stick them in the drum of your washing machine. Don't overload your appliance either. Although a trip to the local launderette may not fill you with joy, buying a new washing machine is going to be far worse!
Deep clean your carpets
Similar to the above, summer is the perfect time to give your carpets a good clean. The warmer air circulating your home will enable them to dry faster than if you attempted the chore during the winter months.
While this is certainly a task you can tackle yourself, calling in a professional cleaning company may suit you better. They have specialist equipment made just for the job and, better still, they should be fully insured should anything unfortunate happen. It's not that expensive, either.
A fully carpeted, standard 3-bedroom house will cost around £200 to £250 to clean if you have the stairs and hallway taken care of as well. Not too bad given the improvement it can make to how a home looks after the job's done.
Check your roof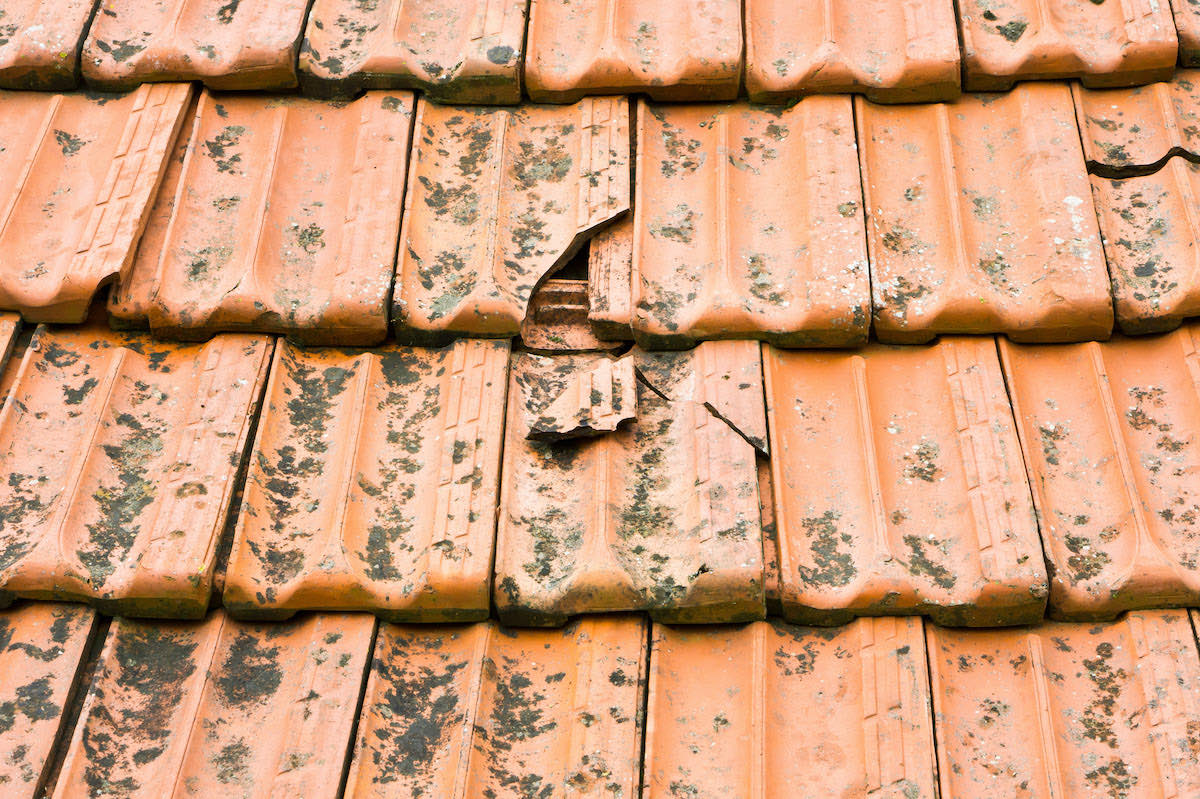 You can leave the ladder where it is, but do step back and give your roof a once over from ground level. Look out for any obvious signs of wear and tear, such as missing, loose, or cracked roof tiles.
Flashing, too, can deteriorate over time, so have a look around your chimney and skylight to check whether or not the metal strips are showing any signs of aging. Look out for rust and slippage, especially. Flashing should always sit flush against the roof to prevent any leaks from occurring.
Hit the comparison sites
Our final tip can be done from the sofa: comparing your utility companies. Although you may be using less gas and electricity at the moment, those meters will be whirring once more as soon as the mercury begins to drop. Compare your providers now to ensure you're getting the best deal possible before the bigger bills begin to hit the mat.
All of the above will keep your property in good repair and prepare your home nicely for later on in the year. Naturally, keeping your home properly maintained will also stand you in good stead should you wish to sell...and we can help with that, too.
With over 100 years in the property market behind us, we know a thing or two about the local housing market, so call the experts if you're looking to move anytime soon. Our team of friendly agents are on hand to offer any advice or guidance you may need to help make your sale as smooth as possible. Get in touch either by phone or email today.