We've all heard the 'moving home is the most stressful thing you can do' idiom, but what about selling a property with a tenant in residence? Surely that adds another level of worry and anxiety to what is already a potentially pressurised process?
Well, maybe...but not necessarily. Selling a house or flat with sitting tenants will obviously require a little tact, but it needn't automatically cause tension. Not if the task is handled correctly, anyway.
In today's post, we're going to look at some of the common questions landlords may have when weighing up whether or not selling their property with sitting tenants is right for them. We'll also explore one or two things you need to bear in mind if you decide to go ahead and sell.
Who can you sell to when you have sitting tenants?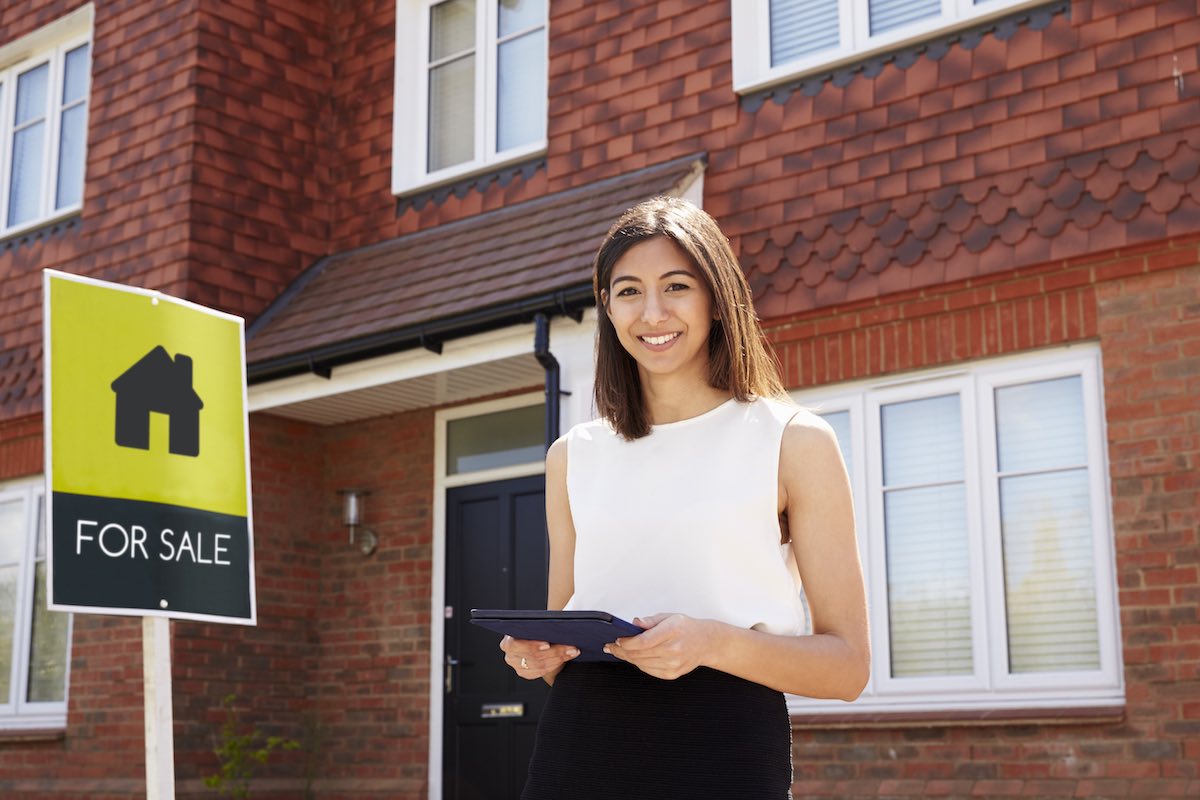 These may already be obvious, but it's important to be clear over who exactly can buy a property from a landlord when they have sitting tenants.
Another landlord
No surprises here. This is the clearest route for landlords to take if they are selling property with tenants in situ. Your tenants won't have to move out and your buyer will have guaranteed income from the get-go.
A third party who intends to live in the property
While it's not as straightforward as selling to a fellow landlord, you can absolutely sell your property to someone who intends to live in it rather than treat it as an investment. Naturally, your tenants will have to leave and the property will need to be empty by the time the buyers are ready to move in, but it is definitely achievable.
Your tenants
This is something many landlords overlook, and it's a mistake to do so. Selling to your tenants can be a great solution, providing they can afford to make the leap.
Tenants who love the property will be keen to stay on, as it'll mean far less aggravation for them, and you'll avoid a lot of the same hassles as well. Automatically assuming that your tenants are not in a position to buy is miscalculation many make. Don't follow suit!
What are the benefits of selling a house with tenants in situ?
Before we get into any of the legalities involved with selling a property with a tenant in residence, let's take a look at why it may be advantageous for a landlord to consider doing so in the first place.
Avoid the void
Let's face facts, landlords are in the business of renting property for financial gain. Even accidental landlords will want to make money…what's the point otherwise?
One of the most common ways in which landlords can come unstuck financially is to incur the dreaded void period for prolonged periods. Selling your property with tenants in situ can help you steer clear of this potentially draining stage.
According to the HomeOwners Alliance, the average time to sell a home in the UK is 6 months, which means there's a possibility landlords could lose out on half a year's worth of rent if they decide to evict before they sell.
Security against fall-throughs
Selling up with tenants in place will add another layer of security beyond that of missed rent; it'll also give the landlord some protection against buyers pulling out as well.
Of course, this will still be frustrating and costly should it happen, but at least the landlord will be able to draw rent while the property gets remarketed and another buyer is sought if their tenants remain in place.
A more attractive investment
As the vendor will want to avoid an unnecessary void period, so too will the buyer (providing they are landlords themselves, of course). Selling your property with tenants in residence will be a far more attractive proposition for investment purchasers, so it's a definite tick in the pros box.
Professional landlords know how hard good tenants can be to come by. Therefore, if they find a property that suits their needs and it has settled tenants already in there paying rent, they will undoubtedly see the situation as win / win.
Potentially speedier sale
While there are no guarantees, selling a flat or house with tenants in residence could result in a faster sale for the vendor. Those who buy investments do so with their heads rather than their hearts, so it's either right for them or it isn't. If it satisfies their requirements, they are likely to want to get the deal done quickly.
Similarly, experienced landlords already know how everything works and will have professionals in place ready to act at a moment's notice. Investors need to move fast to secure the best deals, so you can often expect a smoother sale in this regard.
What does the law say about selling a house with tenants?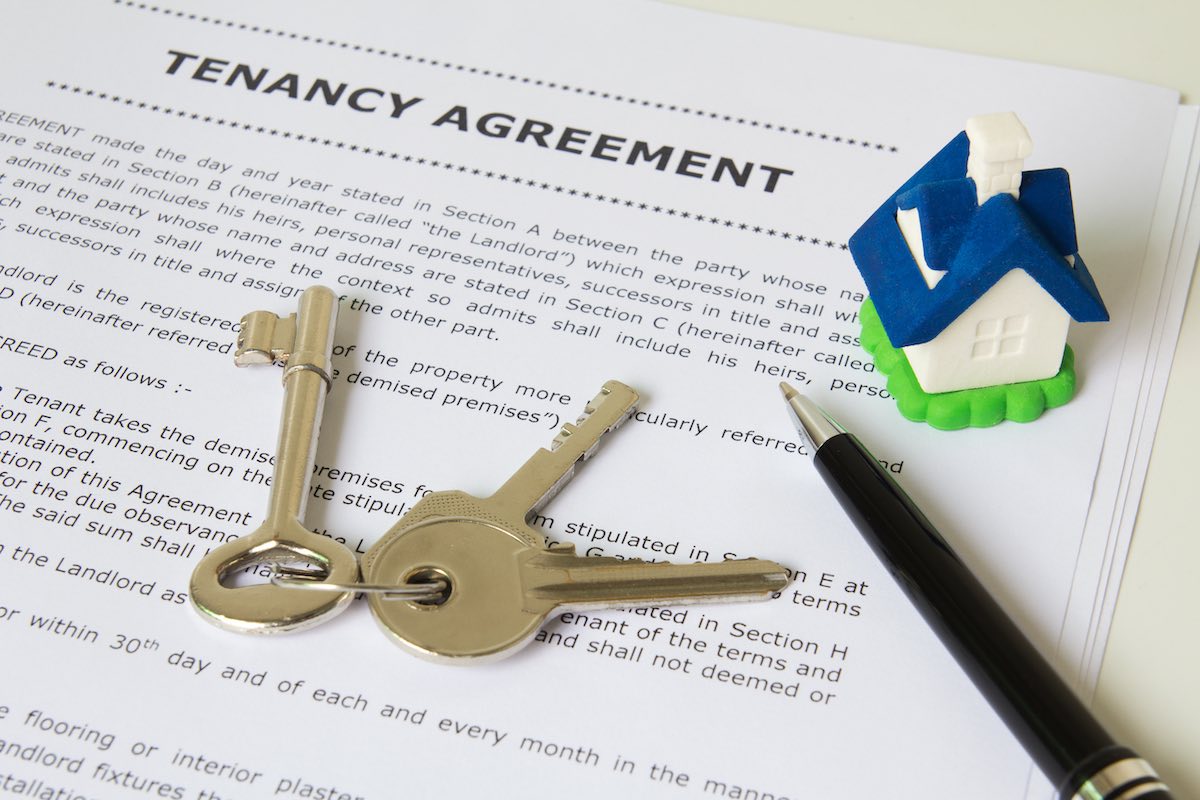 Your tenants, quite rightly, have the law on their side in many regards when it comes to their landlord selling the home in which they are living. However, many landlords consider the process to be a lot more difficult than it actually is.
The whole subject of sitting tenants rights is far too broad for this post to do it justice, but we have another article that covers the intricacies in greater detail. Check out What Is A Sitting Tenant And What Are Their Rights? for more information.
What do you say to your tenant if you decide to sell the property?
This part of the process is never easy, but it is a vital element that you'll need to address sooner rather than later.
Yes, you need to talk to them before you put the property on the market!
Before you do anything, though, it's a good idea to put yourself in their shoes for a moment. Think about how you would feel if the shoe were on the other foot...what would your concerns be? What questions would you ask?
While all that may sound a bit much, doing so will give you valuable insight into what may occur during an obviously difficult conversation. Planning for as many possible reactions will allow you to respond calmly and with grace, rather than panicking and saying something you may later regret.
Keeping tenants on your side is vital for so many reasons. Besides all that, being empathetic is a good thing anyway, and it by no means lessens your position.
When you're ready to have 'The Chat', remember to:
Stay calm
Knowing that you're walking into a potentially difficult situation will heighten your fight or flight response and get the adrenaline pumping, but you need to suppress that as feeling as much as possible and remain calm.
Be honest
Give your side of the story and be open about why you've made the decision you have. Explain everything and remember point number one!
Stick to the facts
Obvious, right? Well, you'd be amazed at just how easy it can be to veer away from the facts when you feel challenged, especially if you're not used to confrontation. Stick to the truth.
Promise to communicate
Finally, it's really important to let your tenant know that you intend to keep them in the loop as much as you possibly can. Communication is everything, as not knowing will cause your tenant unnecessary stress and anxiety. Make the promise and stick to it.
Handling viewings
Viewings can be a bone of contention between a vendor and their tenants, and it doesn't take a vivid imagination to work out why this would be the case.
Viewings are both disruptive and stressful...and that's when you're selling your own home! Consider how your tenant will feel inviting strangers into their space with the knowledge that they are having to move on because of them. Not ideal, is it?
For this reason, it's important to go the extra mile in order to minimise disruption for your tenants. Block viewings are a great way to do this, as they will keep disturbance to a minimum.
Work with your tenant to find convenient times and arrange viewings that suit them best. It's also important to give them plenty of notice - 24hrs should be the absolute minimum and you should always secure the tenant's consent before proceeding with a viewing. Remember the covenant for quiet enjoyment at all times.
Deposits, contracts, and completion
In the vast majority of instances, these will be out of your hands. Deposits will be transferred by your conveyancer; new contracts (i.e. the tenancy agreement) will be the responsibility of the buyer; and completion will usually be arranged on the same day that rent is due to avoid having to apportion rent.
There will always be exceptions, of course, but on the whole the hard work will have been done by now.
Congratulations!
If you're thinking of selling property in West Essex or East London, pop into our Wanstead office for a chat or give us a ring. We've been operating locally since 1908 and would love to help make your next move in the property market a smooth and successful one.