You've decided to move, found the right estate agent, prepared your home for sale, and placed your property on the market. But, what happens when you start to receive offers on your home?
Like so many other parts of the home selling process, receiving offers from buyers can leave sellers feeling overwhelmed, excited, daunted, and sometimes even a little bit intimidated. Naturally, this is especially true for first-time sellers, but even those who have sold a property before can be affected by this stage of proceedings.
So, in today's post, we're going to be looking at considering and accepting an offer. By the end of this article, we hope you'll feel more comfortable dealing with offers from buyers and selecting which one to accept.
Let's jump in!
Considering an offer
Receiving offers on your own home can have a weird effect on one's psyche. Despite knowing deep down that buyers are highly likely to offer less than the asking price (and doing so yourself when the shoe is on the other foot), many sellers tend to get emotional about being offered less than they want.
Obviously, in an ideal world, everyone would want your home and they'd all enter into a frenzied bidding war, resulting in you receiving £30k more than you wanted. Reality, however, is somewhat different.
Vendors should expect to be offered anywhere between 5 and 10% less than the asking price when first contacted by a buyer. Some buyers may even try and lowballyou, offering even less than that, but there's one thing that unites all proposals you receive - you don'thave to accept them.
Now, this doesn't mean you should automatically dig your heels in and wait for the asking price, as sometimes your circumstances may dictate that moving quickly and accepting a lower offer would work out well for you, but simply reminding yourself of this obvious fact will allow you to breathe and take stock.
Basically, the considerations that need to be uppermost in your mind boil down to two things: your buyer's position and, as touched upon above, your own circumstances.
Let's take a look at both:
Examine your buyer's position
What do we mean by buyer's position? Well, in short, you're trying to establish just how serious your buyer is, whether or not they are able to proceed financially, and what sort of timescale they are looking to work towards.
These few points will help you build up a picture of their status as an interested party. You'll be better placed to judge whether or not their offer is solid and one you should entertain. It's important to bear in mind that the highest offer isn't necessarily always the best offer.
Knowing how your buyers stand will enable you to make a more informed decision over whether their offer is one you should consider accepting.
Takeaway:The best offer is the highest offer that has the greatest chance of moving through to completion in a timeframe that suits both you and the buyer, not simply the person who offers the most money.
Obtaining the required information
Hopefully, if you've done your homework and chosen a good estate agent to handle your sale, a lot of the information you'll need will have already been supplied to you.
If you haven't received any details on your buyer from your agent, the following questions will help you dig a little deeper. Ask your agent the following:
How are they financing the transaction? If they are cash buyers, ask your agent to get proof that they have the funds available.
Where do they sit in the market themselves? Are they first-time buyers? Do they have a property of their own to sell? Is that property under offer?
If the buyer is in a chain (see property chains for more info), find out how long the chain is and ask for any potential weaknesses to be highlighted.
How quickly can they move? A lot will depend upon the above, but it's worth asking the question anyway to reiterate your point and ensure that you receive a direct answer.
Takeaway: Knowing that your buyer is highly motivated to move is a key point to look out for here. A lower price from someone who is under offer with a short chain is often more attractive than a higher offer from someone who hasn't yet accepted an offer on their own sale.
It's important to remember that any delays incurred by the buyer will be your delay too, so choose wisely when considering your offers.
Looking at your own position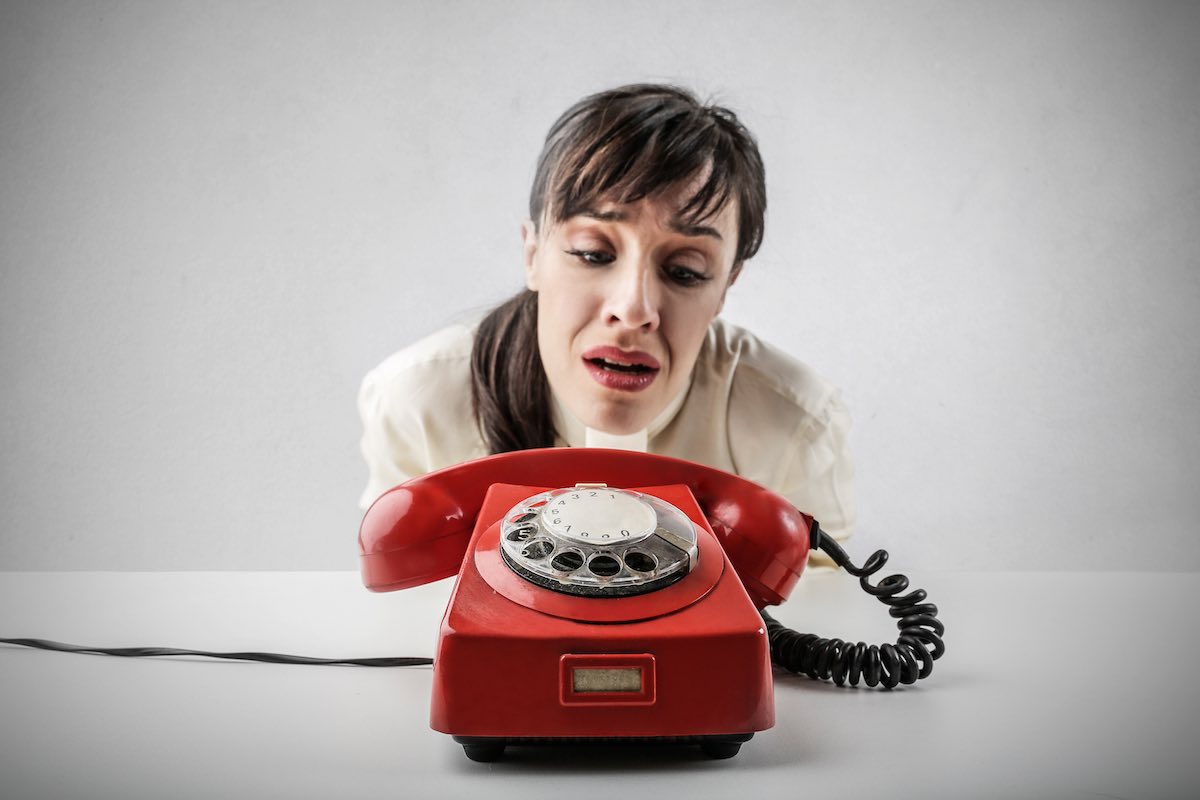 By its very nature, a property transaction is always a two-way street, so you'll need to consider your own position just as much as that of your buyer.
Some parts of this will be straightforward and obvious, whereas others will be more nuanced and personal. Only you can build up a picture of yourself and how that impacts your decisions in regard to the offers your receive.
How desperate are you to move?
Are you looking to move for a time-sensitive reason, such as work relocation, better school placement for your children, change in financial circumstances, or to secure a property you've already fallen in love with? If the answer is yes, then you're naturally going to want to move sooner rather than later.
Of course, you will have already known this before any offers came in, but there's no harm in reminding yourself now that decision time is just around the corner. Cash buyers and those in short and secure chains become a lot more attractive to those who need to move fast.
Therefore, it's important not to get yourself stuck in a less favourable proposition just because one offer is higher than the other. Sometimes money really isn't everything.
Going over your reasons for moving will cement this important point in your mind and help ensure you don't rush into an offer that, despite looking better on paper, ends up costing you more in the long run.
How long have you been waiting?
Receiving an offer after two months is a lot different to receiving one after two days, so timing will inevitably play a part, too.
Accepting an early offer can be scary, especially a low one, as you'll likely feel as though something better may be on its way. Similarly, rejecting an offer after your property has been on the market for a while can also be a terrifying prospect. As with so many things in life, balance is key.
A lot will depend on your need to move and the price in question but, as a general rule of thumb, the early stages of any property sale will likely attract greater attention (and, therefore, more offers) than a home that's been on the market a while.
So, how does this affect your decision making process in regard to accepting or rejecting your offer? In the very early stages, you can be a little bit cagey with anything that seems low to you or doesn't meet your target figure, but you should still give serious consideration to any buyer who makes a solid offer.
Conversely, for those who have been waiting a while for offers to come along, you may want to re-evaluate your asking price or the figure you're willing to accept. If you've turned down offers in the past that were lower than you wanted, it could simply be the market trying to tell you something.
Is my target sales price on the money?
The final consideration follows on from the last...and it can be one of the hardest to answer for many.
Completing a property transaction is, more often than not, the single largest deal a member of the public will make in their lifetime, and that can lead to emotions getting in the way. With this in mind, it's easy to see why many fixate on a figure and become a bit stubborn about it, but it doesn't serve you well to do so.
As mentioned above, it's common practice for buyers to knock off as much as 10% from the asking price in the early stages of a sale. Consequently, providing you're confident that your valuation remains correct, you can assume that any lower offers are simply testing the water, as it were, so rejecting these offers remains a real possibility at this point.
There does, however, come a time when you really need to ensure that the target figure you're aiming for is realistic...and there are a few questions you can ask yourself to find out:
How confident are you that your agent got it right?
What supporting evidence did your agent bring to the table to flesh out their valuation?
How many valuations did you have?
Did you do all the homework necessary to find out what the property is truly worth yourself?
Has there been a change in the market since the valuation was conducted?
Have any geopolitical events hit after going to market?
Did you simply pick the highest offer after falling in love with the thought of that filthy lucre hitting your bank account?
Don't get us wrong, we're by no means saying that you should accept any old offer, even if your home has been on the market for a long time. What you do need to do, though, is be 100% honest with yourself. Maybe the moment has come to rethink the figure you've been dreaming of.
Accepting, rejecting, or countering
Now that you have a better idea about the considerations you need to make before settling on a final decision, it's over to you.
Regardless of what you decide, it's best practice to make your decision and inform your potential buyer within 48 hours of receiving the offer. Responding quickly is common courtesy, but 48 hours should also be long enough for you to weigh things up properly and make the right choice. If, for any reason, you need longer, ask your agent to inform them of the delay and to extend your apologies for doing so.
We've pretty much covered the reasons why you would accept or reject an offer, but what about countering? Countering an offer is a great strategy if your buyer is close to the mark, and it will often elicit a faster response than a flat out rejection. Go back to your agent with the price you want and ask them to put it to the buyer. Remember, they won't know unless you tell them, so get the ball rolling yourself.
You could also consider potentially sweetening the deal by offering to leave certain items in the property, such as white goods or fixtures and fittings that simply won't be of any use to you in your new home. Whether it works or not is a matter of chance, but you won't know if you don't try.
Here at Petty's, we've been serving the good people of London's E11 postcode for well over a century. If you're in any doubt over who to choose to sell your home in or around Wanstead, pop in and see why we've remained the area's first choice estate agent since 1908.
We can't wait to meet you!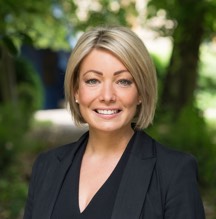 Article By: Pamela Self-Pierson
Pamela has worked in the property industry for 8 years, her self-motivation, dedication and excellent customer care is what makes her stand out from the crowd.
020 3370 8791 /
Email Directly