The term is used frequently, and yet very few people will be able to give a comprehensive answer were you to ask "what is a property chain, exactly?' This can often lead to confusion, and it's not just first-time buyers who are left unsure of how property chains work and what causes them to sometimes fail.
So, with all this uncertainty surrounding such a well-known piece of property jargon, we thought it'd be a good idea to bring a little clarity to the situation and go over property chains in depth so you'll know exactly where you stand next time you come to move home.
Let's start off with the obvious question first...
What is a property chain?
Quite simply, a property chain occurs when a number of buyers and sellers are linked together by a common objective: moving home. Each buyer or seller represents a link in the overall chain, from the first buyer right the way through to final seller, and each depends upon the other for their transaction to be successful.
The buyer at the beginning of the chain will be purchasing a property without needing to sell to make the transaction happen. Conversely, the seller at the end of the chain will not be buying a property, they'll just be selling (and completing the chain when they do so). Those who fall in between are reliant on both those above and below them in the chain.
While property chains are ultimately about buyers and sellers, in reality there are many more parties involved. Each link in the chain will have several people working on getting the deal done, and each will be need to be aligned before that particular link can proceed. This essentially makes them a link within a chain within a link!
So, estate agents, mortgage providers, solicitors, and surveyors are as much a part of a property chain as buyers and sellers. With this many people all jostling to get things completed on the same day, it's easy to see how property chains can get delayed or even fail (more on this later).
What does no upward chain mean?
Now that we know what a property chain is, it's time to look at a couple of other related terms you might come across when moving home. 'No upward chain' is where the person you intend to buy from has no plans to buy a property themselves.
This can happen for a number of reasons, but the most common occurrence by far would be when someone buys a new build property, as they'll be purchasing the house or apartment directly from the developer.
As the name suggests, there may well be a chain below you, unless your purchase is chain-free...
What does chain-free mean?
This is self-explanatory, and we've already touched upon it in the last section, but this is supposed to be a comprehensive guide, so here goes!
Chain-free means, unsurprisingly, that there's no one else to worry about in terms of waiting for them to buy or sell their own properties. Again, new builds feature heavily here, but to be truly chain-free they need to be purchased by someone who isn't selling a property themselves.
The most common type of purchaser in this instance would be a first-time buyer, but it can also occur should the buyer be looking to purchase a second home or make a buy-to-let investment.
This can happen in one of two ways: either direct from a developer or from someone else who already has a second home who is looking to sell without immediately buying again.
How do property chains work?
Property chains will only work if each link plays its part, completing all of the steps necessary for a successful property purchase. While these steps can vary from deal to deal, the main ones remain the same and each can cause issues that may affect the chain in one way or another.
Here are the main steps each link has to go through in order to keep their individual part of the chain strong:
Key steps for any property chain
Obtaining a mortgage in principle
Making an offer
Property moved to SSTC (Sold Subject To Contract) by the estate agent
Instructing a solicitor
Organising legal objectives
Ordering a survey
Mortgage finalisation
Exchange of contracts
Completion day
Why do property chains get held up
As these steps are generally necessary for every property purchase to go through, one would be forgiven for thinking this should all move along smoothly like a well-oiled machine. Alas, this isn't alway the case.
With so many individual parties involved, it's actually unsurprising for a property chain to be delayed. Here are a few of the common reasons for house chain hold ups:
Not instructing solicitors quickly enough
Agents and legal teams acting inefficiently or not being proactive enough
Buyers and sellers being unaware of their next move (see above)
Surveyors reports showing problems with a property within the chain
Delays in completing and signing documents
Those involved in the chain going on holiday
Slow processing of local searches
Incorrect information given to the mortgage lender
Mortgage offer expired
Loss of deeds or other documentation
Issues with the transferral of funds
People changing their minds (for a number of reasons)
Why do house chains sometimes fail?
As you can see from the list above, there are plenty of potential property chain stumbling blocks along the way. Unfortunately, property chain collapses do happen and they can be exasperating for those affected.
Second guessing whether or not a chain is strong is futile, but there are things you can do in order to keep your individual link strong and in place.
Is there anything I can do to help keep the chain intact?
Yes, and the overall integrity of the chain depends upon you and your team of experts (estate agents, solicitors, surveyors, etc.) doing all that you can to keep the chain intact. Remember that you too are a link and that your actions may negatively affect others, so do your bit. If everybody did just that, the number of fall-throughs would drop significantly.
Probably the most important responsibility any buyer or seller has is to instruct the most professional people possible to handle each individual aspect of the transaction. Thankfully, it's never been easier than it is today to find out just how reputable your local estate agent or conveyancer is, so make sure you do your homework before agreeing to their services.
In an ideal world, selecting the right people would take most of the burden from your shoulders, but you can still play a part. Communicate regularly with your team and ask them frequently if there's anything you can do in order to push things forward. An unsigned document can hold things up considerably, but you need to know about it before you can action it, so make sure you're being kept in the loop.
Here are a few other pointers that will help keep your link strong:
Have the contact details of solicitors, agents, surveyors, etc. with you at all times
Keep a record of everything
Have pertinent paperwork to hand, should someone request them
Always sign and return any documents ASAP
Send all paperwork via special delivery, courier, or deliver by hand
Have strict timelines in place (date of exchange, completion, etc.)
Be ready for the exchange day by getting your deposit together early
Dealing with a property chain failure
It's a sad state of affairs, but there's little you can do should your house chain break down. Many people have gone through the heartbreak of losing their dream property, not to mention the financial implications of a deal falling through at the eleventh hour.
While there may not be much you can do about missing out on a property you'd set your heart on, you can protect yourself against the financial misery associated with a broken property chain. Some insurers will offer Home Buyers Protection that'll cover fees like conveyancing, surveys, valuations, mortgage lenders, and other legal expenses. It could be worth a quick search around to see if this makes sense for you.
Property chains...explained!
That's it, everything you wanted to know about property chains all in one handy article. If you found it helpful and think others will, too, please feel free to share. If you're looking to buy or sell property in East London or West Essex, give us a call. We'd be delighted to go through the many reasons why Petty Son and Prestwich should be your agent of choice!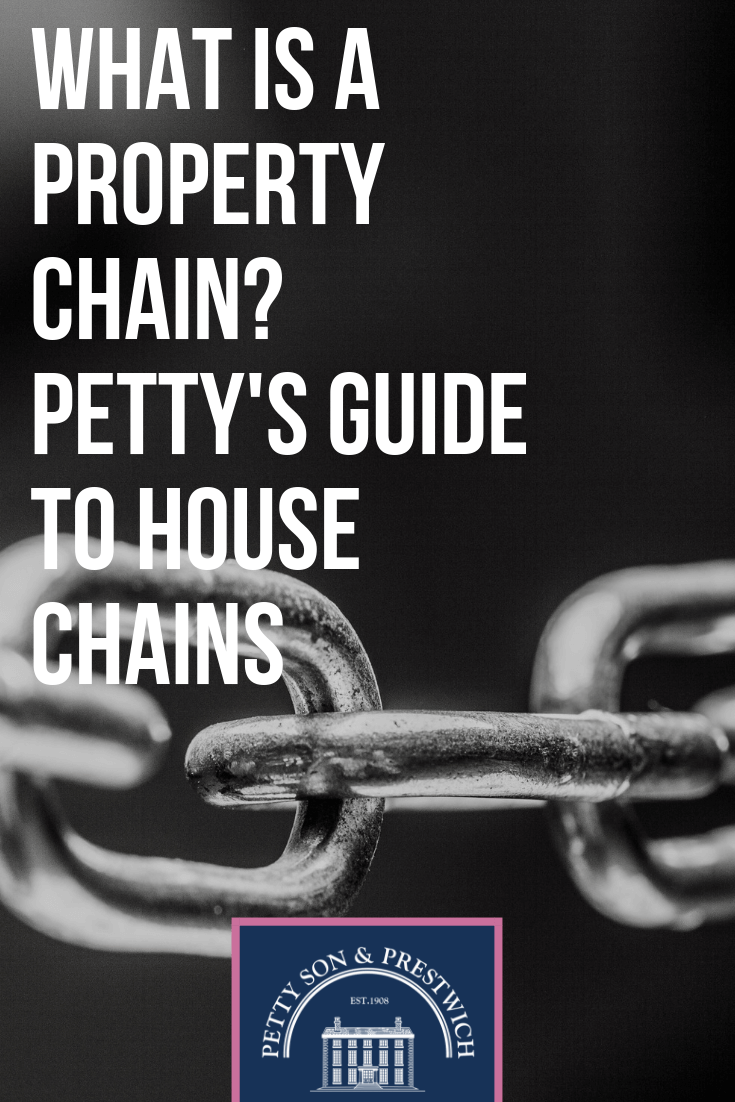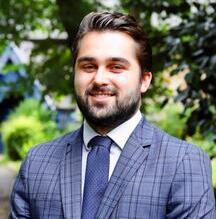 Article By: Daniel Roe
Daniel is a true team player. As a Sales Negotiator for Petty's, his day-to-day tasks include everything from conducting viewings to liaising with clients...all of which are a far cry from his previous profession as a hairdresser.
020 8530 9924 /
Email Directly