For those who read our guide to subsidence last week, you may have noticed there was one area we didn't explore fully: insurance. The reason for the glaring omission was simply because this topic is a lot more than a mere section in a broader article - it warrants an article of its own.
So, here we are. We're putting that right this week.
As ever, before we get down to the nitty gritty, let's have a quick look at what buildings insurance is...
What is buildings insurance?
In short, buildings insurance is protective cover for your home. A buildings insurance policy will generally cover damage or loss caused by the following:
Fire and floods
Burst pipework
Vandalism, theft, and attempted theft
Fallen trees, aerials, lampposts, or satellite dishes
Collisions from vehicles or aircrafts
Explosions
Storms and earthquakes
Subsidence
Obviously, this list is a generalisation and does not guarantee that your insurance policy will cover all of the above. Check and double-check your cover!
The policy you take out should cover the cost of rebuilding your property, including any charges for demolishing the damaged property, clearing the site, and fees from the architects' you'll need prior to the commencement of the actual building process.
Do you need it?
If you have a mortgage, you'll need a policy that covers at least the remaining balance of your loan. For those lucky few who are mortgage free, you don't need buildings insurance, but you should have a policy in place anyway. Would you fancy stumping up the cost of completely rebuilding your home? Probably not.
Leaseholders may find that their lease stipulates a requirement for buildings insurance from a named insurer, while tenants will usually not need to have their own policy as this is generally taken out by the landlord. Tenants should, however, strongly consider contents insurance that also covers fixtures and fittings.
Again, the above is general guidance and each case should be treated individually. Leaseholders and tenants should check the appropriate documentation to ensure the home they're living in is indeed covered.
Will all buildings insurance cover subsidence?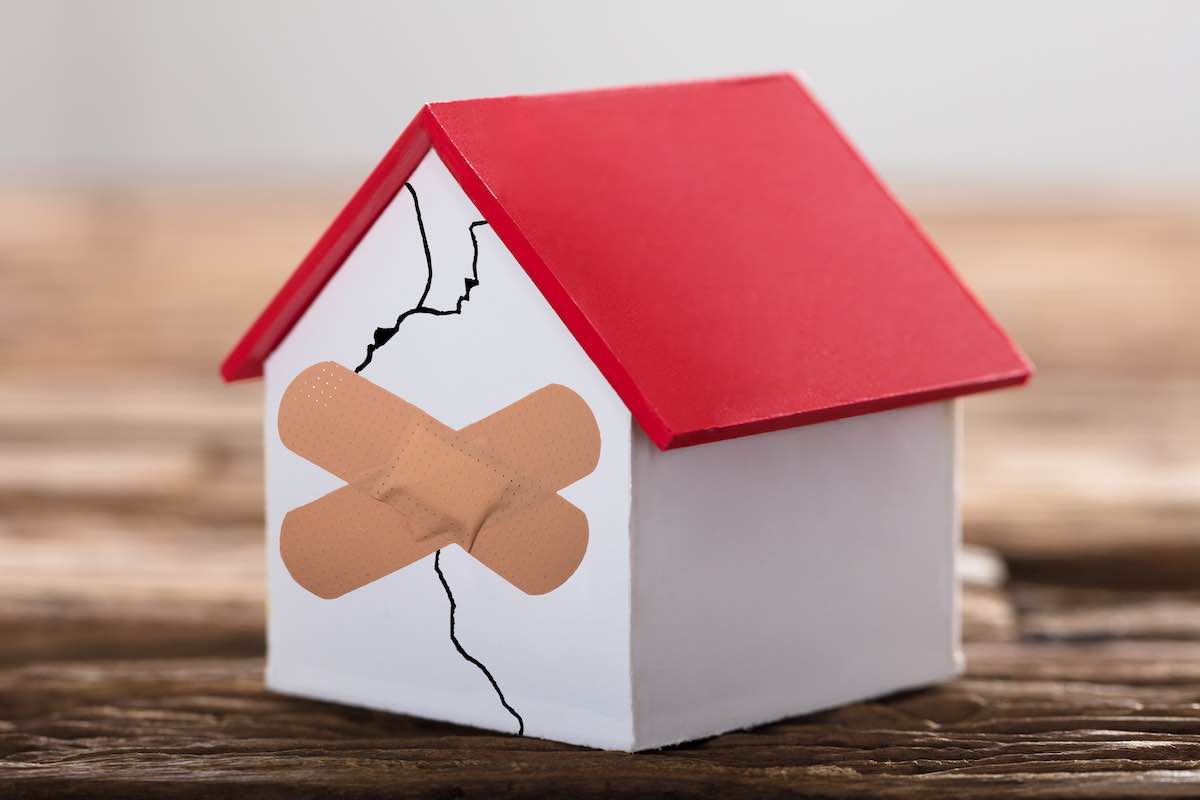 No, not all policies include subsidence cover as standard. Some will, but other insurers will offer it only as an add-on or optional policy enhancement.
If your insurance policy states that subsidence is included, you still need to dig a little deeper to be sure of what that means exactly, which brings us nicely to...
If my insurance covers subsidence, what can I claim?
The majority of buildings insurance policies will meet the cost of repairing damage or loss incurred as a result of subsidence, but most will not cover prevention. This is an important point to bear in mind, and a common misconception of many who think their cover can be used to take preventative measures.
To reiterate, as a general rule, buildings insurance will only cover the cost of repairing damage caused by subsidence, not preventing further issues arising. So, for example, cracks in the property's structure caused by subsidence are covered, while stopping future movement of the building is not.
Subsidence policy exclusions you may come across
As you will have already gathered, every policy is different, but some common exclusions to subsidence claims include:
Damage to external items if no damage to the main property is sustained
Settlement of new build homes
Thermal movement
Coastal or river erosion
Changes made to the structure of your home, including demolition
Escaping water or oil from fixed heating or water systems
Owners of new build homes shouldn't be too concerned by the omission of subsidence from their insurance policy, as this will usually be covered by their home's building warranty.
All policies will have a certain amount of exclusions, though, and it's down to you to know and understand what they are and what they could potentially mean for you and your property.
Obtaining subsidence cover for a structurally sound property
As mentioned above, most buildings insurance policies will cover subsidence...providing the property hasn't already had a history of the problem.
Will there be an excess?
Yes. While this will vary between providers, a ballpark figure for subsidence excess would be somewhere in the region of £1,000.
What about getting insurance after making a claim for subsidence?
Finding a suitable buildings insurance policy after making a claim can prove tricky, but it's far from impossible. You will, however, probably have to pay more for your cover.
Declaring subsidence to your insurer will probably lead to more questions being asked about the issue, these may include:
How long ago was the property affected by subsidence?
What caused the issue?
What measures were taken to fix the problem?
Was the structure underpinned?

If yes, was it completely underpinned or just partially?

Has the building suffered any further ground movement since the work was completed?
Did you claim for subsidence repairs?

What date was the claim made?
How much was the claim for?
Other questions may also be asked, but the above will give you a rough idea of what information insurers will need in order to tailor your quote. You will also be required to prove the work was completed properly by way of documents such as structural buildings surveys, home buyers reports, certificate of structural adequacy, and/or structural engineer reports.
It's worth seeking out specialist insurers in this case, and those who are members of the British Insurance Brokers' Association (BIBA) are highly recommended for subsidence issues.
It's also prudent to ask any prospective insurers what their terms and conditions are with regard to transferring the policy to a new buyer should you decide to sell. Having an insurer who is willing to keep insuring once you move will improve your prospects of selling the property no end.
What happens if you've switched insurers just before subsidence is discovered?
This is a great question. Thankfully, there has been clarification made on the situation by the Association of British Insurers (ABI) who state that if an issue is found within eight weeks of changing providers, your previous insurer is obliged to handle any subsidence claim.
Should subsidence be discovered between eight weeks and one year, the responsibility falls equally between both insurers. Once a full year has elapsed, the responsibility is left entirely to your new provider.
And damage that happened prior to a policy starting?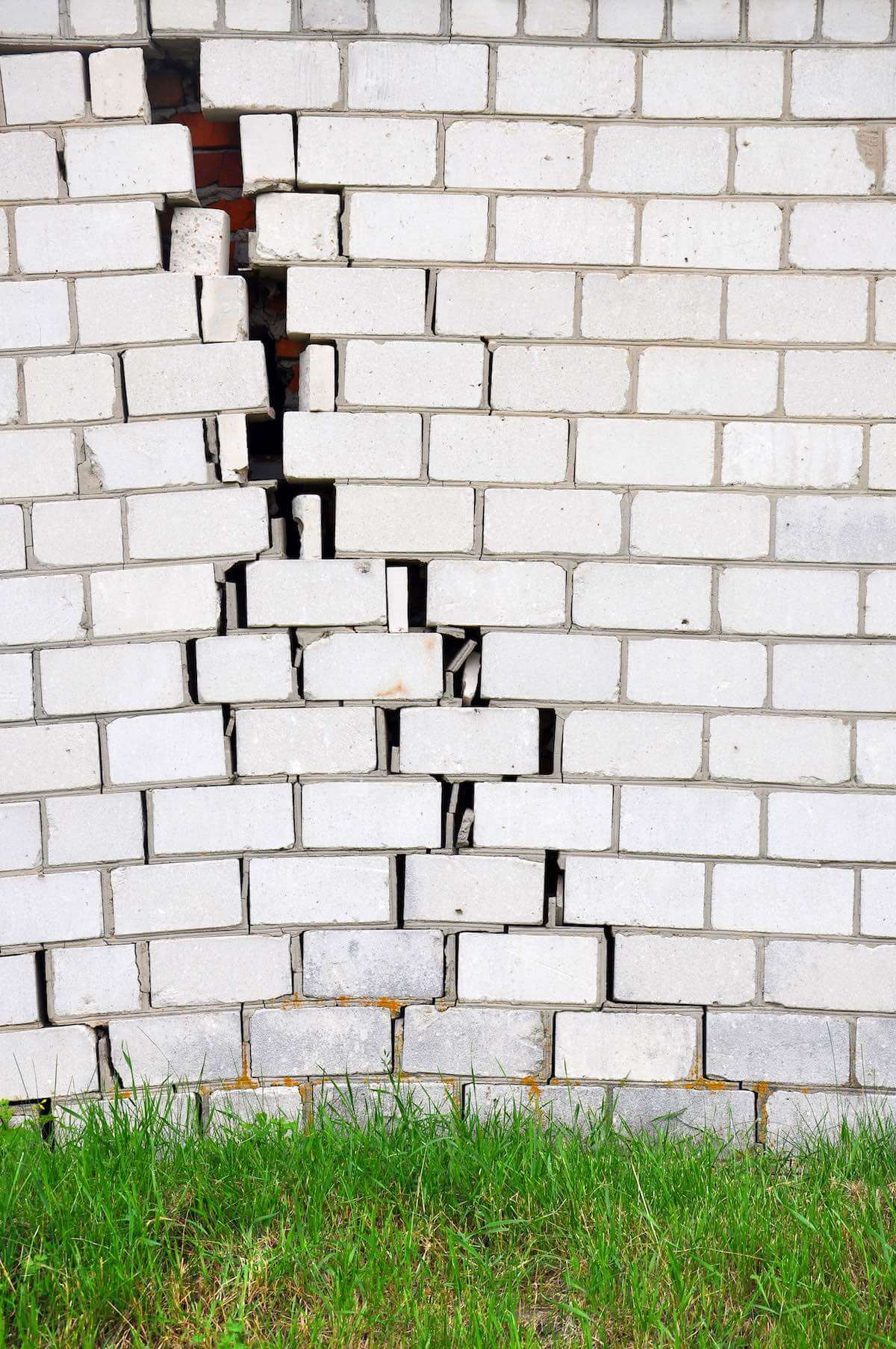 In most instances, insurers will only cover loss or damage that occurs within the stated period. The Insurance Ombudsman Bureau (now known as the Financial Ombudsman Service) ruled that insurers will only be obliged to make good on damage that happens after a policy has begun.
There is, however, a caveat to note here. Should any subsequent damage be impossible to repair without repairing some or all of the damage previously incurred, the insurer will have to cover the cost. Proving this may be difficult, though.
Problems with subsidence claims
Subsidence is a tricky issue to resolve, so it stands to reason there'll be occasions where claims do not run smoothly. Common problems include:
Claims rejected on the basis of the damage not being caused by subsidence but by an uninsured event, such as those mentioned above (see Policy Exclusions)
Improperly dealt with claims - usually due to poor communication between parties and extended time frames
Poorly carried out work by the insurers' contractors
Insurers not providing adequate alternative housing whilst work is completed
Attempted negotiation of claims by insurers that fall short of what is required, commonly a suggestion of partial underpinning when complete underpinning is what's needed
This is not an exhaustive list and serves only as an illustration of what may happen to consumers during the claim process. Should you require further assistance, it's a good idea to contact the Financial Ombudsman Service directly.
What should I do if I suspect subsidence?
To close, let's look at what you should do if you think your property may have subsidence. The first thing is - don't panic. While it's most definitely a pain you could do without, subsidence isn't an immediate death sentence for your home or wallet.
You should, however, start to address the issue immediately. Dilly-dallying is not the order of the day here, so get started straight away. Do not bury your head in the sand and hope it will go away. It won't.
Get in touch with your insurance broker as soon as you possibly can and let them know your concerns. Keep a diary of all communications and take regular photographs to document any changes to the structure of the building. Your insurer will advise you further once you've made contact and will probably send an engineer to your property to assess the issue firsthand.
That's about it for this post on buildings insurance and subsidence. If you're unsure of anything we've discussed here, or would like to talk about buying, selling, letting, or renting in Wanstead or West Essex, give our friendly team a call today.