A successful viewing can often be the key factor when it comes to selling your home, which is why we always recommend letting a reputable agent handle the appointment. Having an agent present your home for you has a number of benefits, including removing the hassle from your schedule and providing prospective buyers with an intermediary with whom they can be completely honest about the property - without fear of upsetting the seller!
However, there might be times when this isn't convenient for you or you may simply prefer to show your home yourself. Whatever the reason, if you do decide to host the viewing yourself, there are one or two tips that will help make your appointments go smoothly and create the right impression for buyers. Let's take a look.
1. Kerb appeal counts
First impressions matter, so it's vital that your property is presentable right from the moment any prospective buyer approaches it. Simple things such as sprucing up the front garden or giving the front door a lick of paint can make the world of difference, even simply sweeping up fallen leaves can make a property seem more appealing.
Therefore, it's vital to take an objective look at your home and make the necessary changes before booking in your first appointment. It's also worth bearing in mind that kerb appeal matters regardless of who is showing the property, so this is a tip that applies to anyone selling their home.
2. Clean and de-clutter
Again, this is something that matters to both those of you who choose to handle your viewings yourself and anyone who has an agent perform the task for them – clean homes make better impressions. We're not talking show home spotless here – in fact the lived in look can make many buyers feel more comfortable – but it is important that your property is clean and tidy before you invite potential buyers to take a look around.
Pay particular attention to the hallway. Remember that the first impression of the interior is just as important as how your home is perceived from the outside. Remove coats and shoes if you usually keep them there. Kitchens and bathrooms, too, are focal points, so ensure that these are spick and span.
Finally, hide the mundanity of day-to-day life. Put away washing and hide the ironing board and vacuum cleaner. No one wants to see these things, so make sure they're not on show when hosting a viewing.
3. Make the viewing pet-free
As an animal lover it can be easy to forget that not everyone shares the affection that we have for our furry friends. Dogs, especially, can prove to be a nuisance when you are trying to show someone around your home. While you may not be able to see what all the fuss is about, for someone who is petrified of dogs, walking into their domain can be a harrowing experience.
So, if you can, always try to get them out of the house before buyers come to view. Ask someone to walk them while you conduct the viewing and you'll remove the risk of putting off a potential buyer. Once they are out of the way, give your home a quick spritz with an air freshener and get ready to welcome your viewers.
4. Be affable
Take a step back from your own situation and put yourself in the shoes of the buyer for a second. Now ask yourself who you would rather buy from. Someone miserable and unwelcoming? Or someone who comes across as friendly, warm and personable? Easy to answer, isn't it?
Remember, you are representing your home whenever you conduct a viewing, so be ready to put on a smile and charm the buyer's socks off. Something as simple as offering a cup of tea before you start can make a huge difference as it's likely that other homeowners or agents wouldn't have done so.
Buyers visit numerous properties before settling on the one they like the most, so go out of your way to stick in their minds – for the right reasons. It could be the difference between a sale and a no thank you.
5. Know your buyer
Knowing who is coming to view your home is paramount if you want to leave a lasting personal impression on them. This may seem obvious, but it is something that many people overlook in the heat of the moment.
There's no need to go in depth and gather mountains of information on your viewers – in fact, that would be downright creepy – but it is essential that you know their names at the very least.
6. Know your own home
If all is going well and the viewers are taking a shine to your home, they will, inevitably, have a barrage of questions that you'll need to be ready for. Preparing yourself for these enquiries as best you can will make you appear knowledgeable and in control. In addition, it will also speed things up, as your buyers will have answers to their questions straight away rather than waiting for a response at a later date.
Some of the things that buyers ask regularly include:
When was the property built?
What Council Tax band does the property fall into?
How much does it cost to heat the home?
How old is the boiler and has it been serviced regularly?
Is the home fully insulated?
What is the energy performance rating?
What are the local schools like and catchment information?
What are the boundaries of the property and who owns what?
Why are you selling?
If you can prep yourself with the answers to these questions you will be able to give your prospective buyers the information that they need instantly, removing the hassle of them having to chase up details later.
7. Have a beginning, a middle, and an end
Planning out how you will show your home before any viewers arrive is essential if you want to leave a lasting impression. Choose what you consider to be the high point of the property and make that the focus of the appointment. Usher them into this room at the beginning while you introduce yourself and offer them a drink to give them a great starting point to the tour of your home.
Equally important is where your viewing will finish. If you have several rooms that you're proud of, make sure you know which one you are going to end up in once the viewing is complete. Ending the viewing in a highlight room will give any prospective buyer a takeaway that they will remember, which will leave them with a favourable impression of your home.
That's it! Seven handy tips to remember if you decide to show your home yourself. As we mentioned throughout, we heartily recommend that you leave such an important stage to the professionals, but if you do decide to go it alone, these pointers will stand you in good stead.
It's worth remembering, however, that no matter how well your viewing goes it may not always end in a sale. Everyone has different requirements, so it could just be that the property simply wasn't for them. The important thing is not to get disheartened or take it personally. Just carry on doing your best whenever you show your home and before long you will find the right buyer.
If you have an East London or West Essex property that you'd like us to handle for you, contact us today and speak to one of our friendly agents to find out more about why we're your number one choice in the area.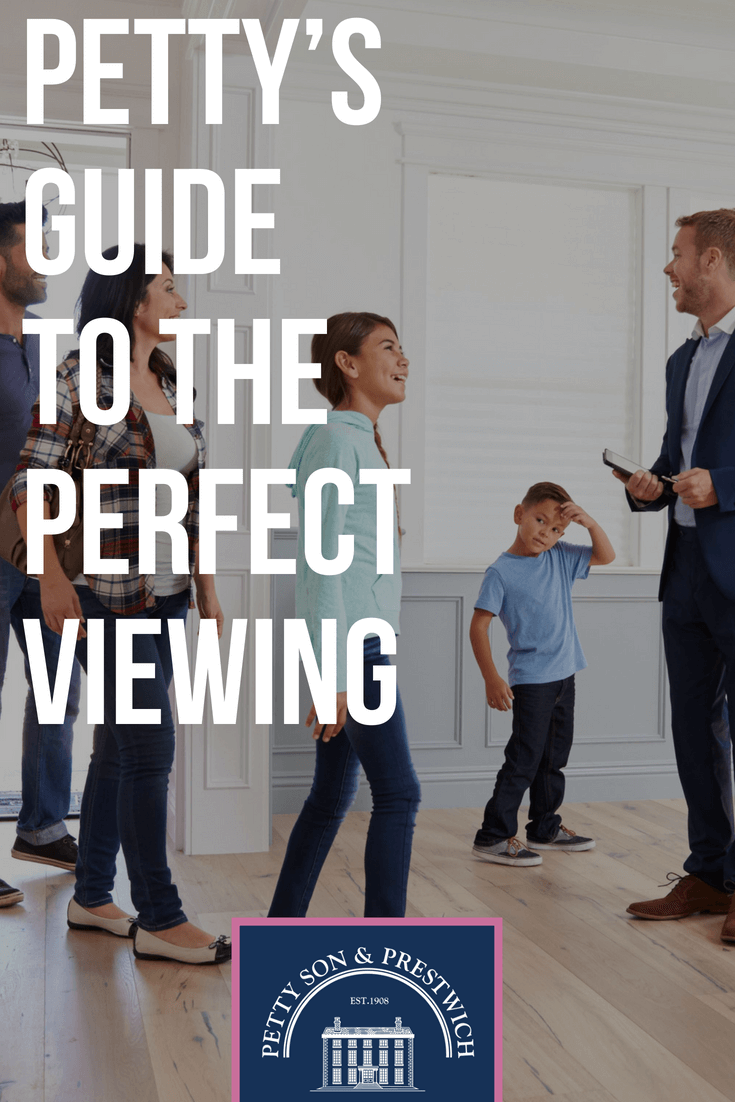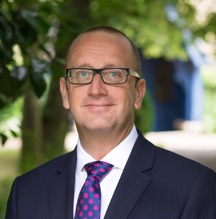 Article By: John Wagstaff
As Petty's MD, John steers the ship. He is, however, first to admit that the team around him run the show, and he's incredibly proud of each and every one of them. Sporty and studious, caring and loyal, John is a father of two wonderful children (and Cooper the dog).
020 3370 8784 /
Email Directly