When navigating the property market, establishing clear communication with your estate agent is crucial.
Their role goes beyond simply buying, selling, or renting property - they're your guide, ally, and expert advisor. To make the most of this relationship, understanding their role, conveying your needs, maintaining regular contact, and not hesitating to ask questions are key.
In today's post, we'll explore how to enhance communication with your estate agent for a smooth, successful property transaction.
Why understanding your estate agent's role is key
Before you can establish effective communication with your estate agent, it's crucial to understand their role in the process of buying, selling or renting property.
Estate agents are trained professionals who understand the property market and guide clients through transactions. They serve as intermediaries between buyers and sellers, or tenants and landlords, facilitating the entire process to make it as smooth and efficient as possible.
A key part of an estate agent's job is to understand your specific needs and preferences, then use their knowledge and resources to meet those needs. If you're a buyer or a tenant, they will scour the market to find properties that match your specifications. For sellers or landlords, they will advertise your property, conduct viewings, and help negotiate the best price or terms.
Why understanding your agent's role matters
Estate agents can also provide expert advice on market conditions, local areas, pricing, and the legalities involved in property transactions.
Their expertise can save you considerable time and stress, not to mention potentially helping you avoid costly mistakes. For example, they can help buyers and tenants understand what to expect in terms of pricing for a particular type or size of property in a certain area, or help sellers or landlords set a competitive asking price that will attract interest without underselling the property.
Understanding this role is the foundation for effective communication. You should feel confident asking your estate agent questions about the market, seeking their advice, and expressing your needs and concerns.
Their job is to help you navigate the property market, and to do that effectively, they need clear, honest, and regular communication from you. It's important to bear in mind that your estate agent is your advocate and ally in this process.
Determining your needs and communicating them clearly
Once you understand the role of your estate agent, the next step is to identify your specific property needs and preferences and communicate these clearly. Whether you're buying, selling, renting, or letting, having a solid understanding of what you're looking for will help your estate agent serve you better.
Identifying your property needs
If you're in the market to buy or rent, take time to consider your ideal property type, location, number of bedrooms, essential amenities, proximity to schools or public transport, and your budget. Being clear about these factors will give your estate agent a precise picture of what you're after and help them tailor their search effectively.
On the other hand, if you're selling or letting out a property, you need to express your expectations about the price, terms of sale or lease, and the type of buyer or tenant you want. You should also clarify any timeframes or deadlines you have. The more information your estate agent has, the better they can market your property and negotiate deals on your behalf.
The importance of listening to your agent
Don't forget, communication is a two-way street. While it's important to convey your needs and preferences, it's equally vital to listen to your estate agent's professional advice. They may have insights about the current property market, potential compromises you might need to consider, or suggestions for improving your property's appeal to potential buyers or tenants.
When you're expressing your needs, be as precise as possible. However, also be open to feedback and willing to adjust your expectations if necessary. This openness not only helps you take full advantage of your estate agent's expertise but also fosters an environment of trust and mutual respect.
Stay informed with regular updates and consistent communication
Regular communication between you and your estate agent is key to ensuring a smooth property transaction.
It is important to establish a communication schedule that suits both parties early in the relationship. Regular updates keep you informed about progress and allow you to make timely decisions.
If you're a buyer or tenant, your estate agent should keep you updated on new properties that match your criteria, changes in the market conditions, and the status of any offers or negotiations. As a seller or landlord, you'd want to know about viewings, offers received, feedback from potential buyers or tenants, and any changes in the market that could affect your property's desirability or value.
Establishing a communication schedule
Establish a communication method that suits you both. Some people prefer face-to-face meetings or phone calls, while others find emails or text messages more convenient. Today's digital landscape also offers a variety of communication apps that can help maintain regular contact.
While it's essential to keep the lines of communication open, it's equally important not to overwhelm each other with too many updates. A weekly update may be enough in some cases, but during active negotiations or when decisions need to be made quickly, you may need to communicate daily.
The power of consistency
Consistency in communication can also help build trust. When there's a steady flow of information, both parties can feel more confident and assured. Regular, reliable updates demonstrate that your estate agent is invested in helping you achieve your property goals.
Remember, clear expectations about communication frequency, the method of communication, and the type of information to be shared, can significantly enhance your relationship with your estate agent.
Asking Questions and Seeking Clarifications
One of the cornerstones of effective communication with your estate agent is not being afraid to ask questions and seek clarification. It's essential to understand that no question is too small or unimportant when it comes to property transactions.
Questions for buyers and tenants
If you're a buyer or tenant, you might want to ask about:
Local amenities
Average utility costs
Age and condition of the property
Any potential plans for development in the area
Why the previous owners are selling or the previous tenants are moving
Such questions will help you make an informed decision about whether the property is right for you.
Questions for sellers and landlords
As a seller or landlord, you can ask questions about:
How they will handle viewings
How the agent will market your property
Their track record in selling or letting similar properties
How they arrived at the suggested selling or rental price
All of the above are important to address.
Understanding legal terms and agreements
Furthermore, property transactions often involve complex legal terminology and procedures that you may not be familiar with. Don't hesitate to ask your agent to explain these to you. This is particularly important when it comes to reviewing contracts and agreements. Ensure you fully understand all the terms before signing anything.
Remember, your estate agent is there to help you navigate the complexities of property transactions, so make the most of their expertise. Encouraging open discussions, asking questions, and seeking clarifications ensures that you're well-informed and can make the best decisions.
If you're thinking of moving home in or around the capital, we are here to help. With over 100 years of experience locally (we set up shop in East London back in 1908!), we're perfectly positioned to give you the best possible advice and guidance.
Drop by our office on Woodbine Place or get in touch via phone or email. We'd love to help you find your new home.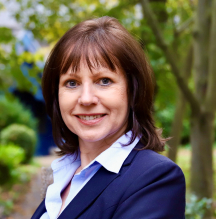 Article By: Catherine Bransgrove
Catherine has been in estate agency since 1986 and her local knowledge is second to none, despite being from Bonnie Scotland! A Loughton resident of 33 years and one of the finest Sales Managers there is, Catherine is a true professional.
020 3370 8781 /
Email Directly