Property scams are an unfortunate truth in the digital age.
Unscrupulous individuals are ready, willing, and able to take your money, but there are ways in which you can fight back. Being aware of the scammers and their devious ways is one of the best ways to protect yourself, which is why we've put together this post. We'll also outline how to report any scams you may come across in order to protect yourself and other innocent individuals down the line.
Let's get started.
Overview of property scams
Property scams are unfortunately a common occurrence in the UK and around the world.
While they can take on many forms, the underlying principle is typically the same: dishonest individuals or groups attempt to trick potential buyers, sellers, or renters out of their hard-earned money through deceit and misrepresentation.
Scams can occur at any stage of the property buying, selling, or renting process. They may target anyone involved, from first-time homebuyers to sellers, tenants to seasoned property investors. The approach and strategy used by the scammers can vary widely, depending on the individual's circumstances and the scammer's specific objective.
Scams can range from creating fake property listings and phantom rentals, where fraudsters list properties that don't exist or aren't available, to complex property investment scams that mislead individuals into investing in non-existent or highly risky ventures. In more severe cases, scams can involve title fraud, where fraudsters steal an individual's identity to sell or mortgage a property without the actual owner's knowledge.
The common thread among all property scams is the illusion of a genuine deal or opportunity. Scammers often make use of professional-looking websites, sophisticated documents, and persuasive sales techniques to convince potential victims of their legitimacy.
The effects of falling for a property scam can be devastating. Victims can lose substantial amounts of money, and in some cases, they may also experience significant emotional distress. For these reasons, awareness and understanding of property scams are crucial.
It's not just about knowing the different types of scams but also about learning how to spot them and what actions to take to avoid falling victim.
Common UK property scams
Property scams can take many forms, but there are some types that are more prevalent in the UK than elsewhere. Understanding these can help property seekers and investors take the necessary precautions.
Here are some of the most common property scams you might come across:
Rental scams
Rental scams are amongst the most common, particularly in bustling urban areas, such as London, where demand for housing is high.
Fake listings: In these scams, fraudsters create fictitious property listings on legitimate housing search websites or duplicated adverts from estate agencies. These listings may include attractive images and detailed descriptions to make them seem real. Unsuspecting renters, lured by the appealing pictures and reasonable rent, may then be tricked into paying a deposit or advance rent for a property that doesn't exist or isn't available to rent.
Phantom rentals: Similar to fake listings, phantom rentals involve properties that don't exist or aren't available. In these scams, fraudsters convince potential tenants to pay a deposit or the first month's rent for a property that the scammer has no authority to lease out.
Overpayment scams: Here, a scammer posing as a prospective tenant will send a cheque or bank draft for more than the required deposit. They will then request the overpayment to be returned, often due to a 'clerical error'. If the landlord or letting agent sends the money before the cheque or draft clears, they may find that the original payment bounces, leaving them out of pocket.
Property investment scams
Property investment scams often target individuals looking for lucrative investment opportunities. These scams usually promise high returns and low risks, but in reality, they often result in significant financial losses for those who fall victim.
Land banking schemes: Scammers sell plots of land, often in green belt areas or areas with little to no chance of development, with the promise of significant appreciation in the future. They often use high-pressure sales tactics and may even provide prospective buyers with misleading or false information to persuade them to invest.
Property clubs or property investment seminars: These scams involve organisations or individuals persuading people to invest in risky, inflated property deals. Often, these scams start with a free seminar or workshop, promising insider information on property investment. However, the ultimate aim is to convince attendees to buy property or land at hugely inflated prices.
Escrow scams
In escrow scams, fraudsters mislead buyers into transferring money into fraudulent escrow accounts.
The buyer thinks they're making a secure payment to a neutral third party, but in reality, the account is controlled by the scammer. Once the money is transferred, the fraudster withdraws the funds and disappears.
Title fraud
Title fraud is a severe form of property scam where scammers steal your identity and then sell or mortgage your property without your knowledge.
The fraudster may use forged documents to transfer the property into their name and then apply for a new mortgage against it. In the worst-case scenario, the rightful property owners may find themselves facing legal action from lenders seeking to recover their money.
How to protect yourself from property scams
The key to safeguarding yourself from property scams lies in vigilance, education, and a healthy dose of scepticism.
Below are some key steps to protect yourself from becoming a victim of property fraud:
Verify everything
Before you commit to any property transaction, verify all information.
Check the legitimacy of property listings, estate agents, landlords, and investment opportunities. For rental properties, insist on viewing the property in person. For property investments, thoroughly research the company, and consult with a financial advisor or solicitor.
Never rush a property deal
Fraudsters often create a sense of urgency to pressurise you into making quick decisions.
Bear in mind, property transactions are significant financial commitments. Therefore, it's vital to take your time to make informed decisions. Always do your due diligence and never be pressured into rushing a transaction.
Be cautious with money transfers
Never transfer money to an individual or company you don't know or trust.
Be wary of requests to pay deposits or other large sums to 'secure' a property. Only transfer funds to trusted parties and always through a secure method of payment.
Protect your personal information
Identity theft plays a crucial role in property fraud.
Keep your personal information safe and be cautious about who you share it with. Shred all documents containing sensitive personal information and make sure to keep your digital data secure. Regularly monitor your credit report for any suspicious activity.
Lastly, it's essential to trust your instincts. If a deal seems too good to be true, it probably is. If you feel uneasy about a transaction or an individual, it's always better to walk away.
Legal protection and scam reporting
As a resident of the UK, you are protected by robust laws against property fraud. However, understanding these laws and knowing how to make use of them is equally important.
If you fall victim to a property scam or even if you suspect a scam, it's crucial to report it immediately. This will not only potentially help you regain any lost money, but it will also aid in preventing others from falling victim to the same scam.
Where and how to report suspected property scams
If you suspect you've been targeted by a property scam, contact Action Fraud, the UK's national reporting centre for fraud and cybercrime. You can report the scam online or by phone. They'll provide you with a police crime reference number and pass the case over to the National Fraud Intelligence Bureau for investigation.
In the case of identity theft or title fraud, contact your bank immediately to let them know about the situation. Also, get in touch with the Land Registry to alert them of the fraudulent activity on your property.
If you've received scam emails, report them to the Internet Service Provider (ISP) that was used to send you the email. If the email came from a Yahoo! account, you can report it directly on their website, while Gmail users can report phishing emails directly from their Gmail inbox.
Furthermore, if you've lost money due to a scam, contact your bank immediately and report it as a fraudulent transaction. They can help you recover the lost money and safeguard your account.
Know your rights
Finally, it's essential to be aware of your rights as a property buyer, seller, or renter in the UK.
Knowing your rights can help protect you from falling victim to scams and help you seek justice if you do fall victim. For example, tenants have the right to see an Energy Performance Certificate (EPC) for the property, a gas safety record, and the property's deposit protection details. Sellers, on the other hand, have the right to know exactly what fees they will be paying and what service they will receive in return.
It is a regrettable fact that scams are increasingly common in today's digital age. But with knowledge, vigilance, and prompt action, we can all play our part in reducing their impact and protecting ourselves and our communities. Remember, if a property deal sounds too good to be true, it probably is.
Always do your research and never hesitate to seek professional advice when in doubt.
Thinking of entering the property market in London or West Essex? Contact Petty's today and speak to one of our friendly agents to find out more about why we've been the number-one choice for thousands of movers since 1908.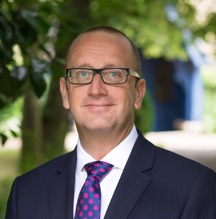 Article By: John Wagstaff
As Petty's MD, John steers the ship. He is, however, first to admit that the team around him run the show, and he's incredibly proud of each and every one of them. Sporty and studious, caring and loyal, John is a father of two wonderful children (and Cooper the dog).
020 3370 8784 /
Email Directly