If moving home is stressful, moving to an entirely new area takes things to another level.
One way to ease your anxiety is to do a bit of groundwork before you set your heart on a new neighbourhood. But where do you start? What do you look for? Where do you look and who do you ask?
Today's post is all about analysing potential home locations and neighbourhoods, and we aim to answer all those questions and more. So, grab a cuppa and be ready to take notes.
It might save you a lot of heartache and money.
Understanding your personal requirements
When starting your search for a new home, one of the first things you should do is understand your own personal needs and preferences.
This process should go beyond simply deciding how many bedrooms or bathrooms you want. It involves delving deeper into your lifestyle, habits, and future plans to pinpoint exactly what you need from your new neighbourhood.
Let's go through each in detail.
Lifestyle and habits
Firstly, consider your daily routines and activities.
If you love outdoor activities, a home near parks or nature reserves may be ideal. Similarly, if you frequent restaurants, cafes, or cultural venues like theatres and galleries, living in or near a bustling town or city centre could be a perfect match.
Remember, your home isn't just a house – it's a base for your life.
Commute and proximity
Next, consider the commute to work, school, or other places you regularly visit. If you drive, check out the local traffic situation during peak hours.
If you're reliant on public transport, look for easy access to bus stops, train stations, or cycle paths. You should also consider the proximity to your family, friends, or places that you visit regularly.
After all, a great home isn't so great if you're always stuck in traffic getting to and from it.
Future planning
Don't forget to think about the future.
Are you planning to start or grow your family? If so, you might want to consider homes in school catchment areas. If you're planning to work from home, an extra room that can be used as a home office might be a priority.
And if you're nearing retirement, accessibility features or proximity to healthcare facilities could be top of your list.
Personal preferences
Lastly, acknowledge your personal preferences.
Some people thrive in vibrant, fast-paced city environments, while others prefer the peace and quiet of the countryside. You might have a soft spot for period architecture, or perhaps you're drawn to sleek, modern design.
There's no right or wrong answer here – just what feels right for you.
Researching neighbourhood demographics
Understanding the demographics of a neighbourhood can give you an excellent snapshot of what it might be like to live there. It can also provide invaluable insights into factors like the local lifestyle, safety, education facilities, and potential for property appreciation.
Basic demographics
Basic demographic data includes factors such as the population size and density, age distribution, and household types.
You may want to consider whether you prefer a quiet, sparsely populated area or a bustling neighbourhood full of activity. If you have children, you might look for areas with more families and young children, or if you're retiring, you might prefer neighbourhoods with a higher percentage of seniors.
Education levels and schools
Education levels can give you a rough idea of the neighbourhood's socio-economic status.
Higher education levels often correlate with higher income levels, which can impact factors like safety and property values. If you have school-age children, the quality of the local schools should also be a key consideration.
Look at factors like Ofsted ratings, exam results, and the curriculum on offer.
Crime rates
No one wants to live in an area where they feel unsafe.
Online resources can provide data on local crime rates, allowing you to compare different areas. It's essential to look at this data in context, though.
For example, urban areas may have higher crime rates simply due to their higher population density.
Evaluating local amenities
The availability and quality of local amenities can significantly influence your quality of life in a new neighbourhood.
From shopping and dining options to schools and healthcare facilities, these features often play a major role in our daily lives and routines.
Shops and restaurants
Convenience is key when it comes to everyday shopping. Consider the proximity and quality of local supermarkets, grocery stores, and farmers' markets.
Dining options are also important - whether you're a foodie who loves trying out new restaurants or you prefer being able to grab a quick takeaway meal on busy days.
Schools
If you have children or are planning to, the quality and proximity of local schools are likely to be a big factor in your decision. Look at their Ofsted ratings, exam results, catchment areas, and after-school activities.
Don't forget to consider secondary schools, even if your children are still young - moving can be disruptive, and buying a home that's within reach of good primary and secondary schools will give you more options for the future.
Health facilities
Easy access to healthcare facilities is crucial, particularly for families with young children or older adults.
Check out the proximity and quality of local GP surgeries, hospitals, dentists, and other healthcare services.
Public transport and connectivity
For those who don't drive or prefer not to use a car regularly, good public transport links are essential. Look at bus, train, or tram routes and frequencies, and consider how easy it would be to get to key places like work, school, or shopping centres.
Also, consider the accessibility of major roads, motorways, and airports for longer trips.
Leisure and recreation facilities
Leisure and recreational facilities can greatly enhance your lifestyle.
This could include gyms, swimming pools, cinemas, theatres, and community centres. If you have specific hobbies, consider whether the neighbourhood can accommodate them.
For instance, you might want access to golf courses, art classes, or cycling paths.
Green spaces
Don't underestimate the importance of local green spaces.
Parks, nature reserves, and even just tree-lined streets can make a neighbourhood feel more peaceful and pleasant. They provide spaces for children to play, pets to exercise, and adults to relax.
Community feel and culture
While demographics and amenities can tell you a lot about a potential home location, they can't tell you everything.
To truly understand what it would be like to live somewhere, you need to get a feel for the community's culture.
Atmosphere and general vibe
One way to gauge the culture of a neighbourhood is to visit at different times of the day and on different days of the week.
Try to picture yourself living there as you walk around. Are the streets quiet or bustling? Do people appear friendly and welcoming? How well-maintained are the homes and public spaces?
All these details can give you clues about the general atmosphere and the community's values and pride in their neighbourhood.
Social activities and events
The type and frequency of community events can also provide insights into the community culture.
Does the neighbourhood host regular social gatherings like street parties or farmer's markets? Are there clubs or groups you might be interested in joining?
These activities can indicate a close-knit, social community.
Noise levels and nightlife
Noise levels can significantly affect your living experience.
If you value peace and quiet, you might want to avoid areas with a lively nightlife scene or those close to busy roads or public venues.
On the other hand, if you enjoy a vibrant social scene, a neighbourhood with a variety of bars, clubs, and entertainment venues might be just right for you.
Community values and norms
Finally, consider the values and norms of the community.
For instance, some neighbourhoods may be particularly environmentally conscious, with strong recycling programs and lots of electric car charging points and bike routes. Others may be family-centric, with frequent child-friendly events and excellent school involvement.
Choosing a neighbourhood with values that align with yours can help you feel more at home.
Future development plans
While the current state of a neighbourhood is vital, it's equally important to consider its future.
Future development plans can significantly impact both your lifestyle and the long-term value of your property.
Infrastructure Projects
Large infrastructure projects such as new roads, railway lines, airports, or shopping centres can significantly change a neighbourhood's dynamics. These projects could lead to increased noise, traffic, or even property values.
Be sure to check local council websites or get in touch with the local planning office to understand any major projects in the pipeline.
Housing Developments
New housing developments could also impact your potential new neighbourhood.
On the one hand, they could lead to more amenities and increased vibrancy. On the other hand, they could put pressure on local schools and services or change the character of the area.
Always look at the type of housing being built – is it similar to existing homes, or could it bring a different demographic to the area?
Economic development initiatives
Things such as new business parks or enterprise zones, can bring job opportunities and prosperity to an area, often making it more desirable. However, they could also lead to increased traffic or changes in the local community.
Be sure to check whether there are any such plans in the area and how they might impact the neighbourhood.
Environmental changes
Consider whether there are any planned changes to the local environment, such as deforestation or new green spaces.
Changes like these can alter the area's aesthetic appeal, affect local wildlife, and even impact property values.
Getting professional help
While it's possible to conduct a lot of your neighbourhood analysis independently, enlisting professional help can provide additional insights and save you time.
Estate agents, for instance, have in-depth knowledge of their local market and access to resources that may not be readily available to you.
Estate agents
Local estate agents can offer invaluable assistance when choosing a potential home location.
Their knowledge of the local housing market, current and future property trends, and their professional network can help you find areas and properties that align with your needs and preferences.
They can also guide you through the buying process, making it smoother and less stressful.
Questions to ask
When you engage with professionals, it's crucial to ask the right questions. These could include:
Are there any areas to avoid?
What are the local schools like?
What are the property value trends in the area?
How would you describe the community culture here?
Are there any major development plans for the future?
What are the common issues or complaints in this neighbourhood?
That's it for another week. We hope you found this post on assessing potential home locations and neighbourhoods useful.
If you're looking to buy property in or around East London and West Essex and have any further questions about buying your first home, we're here to help.
Our friendly sales team are always delighted to offer any advice you may need, so give them a call today.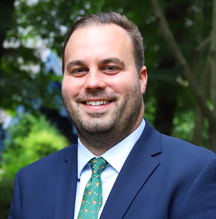 Article By: Gregory Moore
Gregory has been in the industry for 12 years. He has an innate ability for negotiation and management, which makes him an immensely valued part of the team. He's also an enthusiastic fisherman who puts his family, and Shih Tzu, Elmo, first.
020 3370 8782 /
Email Directly