Unless you're one of the lucky few who are able to pay cash, buying property means obtaining a mortgage.
While this can certainly be undertaken personally, many opt to employ a mortgage broker to help. However, if you're new to the property market or haven't moved home in a while, you may be wondering what a mortgage broker does exactly and, more importantly, how they can help you in your search for a new home.
Today's post aims to answer all of your mortgage broker questions and queries.
Let's get straight into it, shall we?
What is a mortgage broker?
Simply put, a mortgage broker is a licensed professional who serves as an intermediary between borrowers and lenders.
Mortgage brokers work independently (or as part of a brokerage firm), which means they aren't tied to one specific mortgage provider. Their role is simple: to help potential homeowners secure a mortgage that best suits their individual circumstances, taking into account the buyer's financial situation and homebuying goals.
As mortgage brokers work on behalf of the buyer, they can perform 'whole of market' searches, allowing them to find suitable mortgage loans from an array of lenders.
Your broker will undertake a comprehensive examination of your financial history and current circumstances, aiming to match you with a lender and a mortgage product that caters to your specific needs. Furthermore, they manage the application process, assisting with completing the necessary paperwork and liaising with the lender throughout the process. This saves you time and the potential stress of dealing with these aspects yourself.
Because brokers aren't bound to a single bank or building society, they are free to find you a better fit, be it in terms of interest rates, payment terms, or flexibility.
So, think of a mortgage broker as a professional guide. Someone who can help you navigate the often confusing world of home loans and property finance.
What does working with a mortgage broker look like?
The process of working with a mortgage broker is a fairly straightforward one.
Here's what to expect:
Initial consultation and information gathering
The process usually begins with an initial consultation.
During this meeting, the broker will build a picture of your financial situation, property goals, and preferences. They may ask about your income, savings, credit history, employment status, and the amount you're comfortable borrowing.
This information helps them assess your borrowing capacity and determine the type of loan you could qualify for.
The search for suitable mortgage products begins
Once the broker has a solid understanding of your finances and preferences, they will start the process of finding suitable mortgage products. Your broker will compare rates, terms, and other loan features from various lenders in their network.
The aim is to identify the most competitive and suitable loan options for you.
Presenting potential loan options and application
After identifying potential loan options, the broker will present these to you, explaining the pros and cons of each. They should be transparent about the costs involved and answer any questions you may have.
Once you've chosen a loan, the broker will help you complete the application and will liaise with the lender on your behalf.
Finalising the loan
When the lender approves the loan, the broker will help you understand the terms of your mortgage contract. They'll guide you through the loan closing process, ensuring that you understand all aspects of your new mortgage.
Throughout the process, a good mortgage broker will keep you informed, answer your questions, and work to make the task of obtaining a mortgage as smooth and understandable as possible. They will be your advocate, working to get the best mortgage solution for you.
Bear in mind, too, that the role of the mortgage broker doesn't necessarily end once your loan has been finalised. They can also be a valuable resource for future mortgage-related questions or needs, such as remortgaging or purchasing other properties.
Pros and cons of working with a mortgage broker
Now that we've discovered what they do and what working with one looks like, let's dive into the advantages and disadvantages of employing a mortgage broker.
Pros
Access to a wider range of lenders and products: Perhaps the most significant benefit of working with a mortgage broker is the access they provide to a vast array of lenders and mortgage products. They can explore options beyond the traditional banks, including smaller, specialised lenders that might offer competitive rates and terms.
Potential for better deals: Mortgage brokers often have established relationships with various lenders, allowing them to negotiate better terms or rates on your behalf. While this isn't always a guarantee, their industry connections can sometimes secure deals that may not be available to the general public.
Expertise and advice: Mortgage brokers are industry experts. They possess in-depth knowledge of the market, understanding the nuances of different mortgage products, and can guide you through the complex mortgage landscape. They can offer personalised advice tailored to your financial situation, ensuring you make a well-informed decision.
Assistance throughout the process: A mortgage broker doesn't just help you find a suitable loan; they assist you throughout the entire mortgage process. From filling in paperwork to liaising with the lender and answering any questions you may have, they can make the mortgage application process smoother and more manageable.
Saving time and effort: Securing a mortgage can be time-consuming, requiring you to liaise with various lenders, compare multiple loan products, and understand complex financial jargon. A mortgage broker can streamline this process by doing the heavy lifting for you. They present you with the most suitable options based on your unique circumstances, making the process much less overwhelming.
Cons
Hiring a broker adds to your costs: While a mortgage broker can help you find a competitive loan, their services aren't usually free. Brokers charge fees for their work, which are often included in the closing costs of your mortgage. These fees can sometimes be negotiated, but they do add to the overall cost of your mortgage.
Not all mortgage brokers are created equal: Just like in any profession, the quality of service can vary among mortgage brokers. Some might not have as much experience or expertise as others, and the level of service you receive can differ significantly. It's crucial to do your research and choose a reputable broker.
Some may not have 'whole of market' access: While brokers can provide access to a range of lenders, they might not work with every lender out there. Some lenders, particularly smaller or online-based ones, may not be part of a broker's network. As a result, you might miss out on potentially beneficial loan options from lenders that aren't within your broker's purview.
Potential for conflict of interest: Mortgage brokers earn their income through commissions paid by lenders when a mortgage is finalised. In some cases, this might lead to potential conflicts of interest. For instance, a broker might be tempted to recommend a particular lender not because they offer the best deal for you, but because they provide a higher commission. While regulations are in place to minimise such occurrences, it's a potential issue to be aware of.
How to choose the right mortgage broker
As you've probably gathered by now, choosing the right mortgage broker can make your property purchase journey smoother and more efficient.
But how do you ensure you're working with a competent and trustworthy professional?
Here are some pointers:
Do your homework and check their credentials
Start by verifying the broker's credentials.
In the UK, all practising mortgage brokers should be registered with the Financial Conduct Authority (FCA). You can verify this information on the FCA's online register. Additionally, consider their experience, specialisations, and any additional training or certifications they have.
Seek out recommendations and reviews
Personal recommendations from friends, family, or colleagues can be a great starting point. Nothing beats a word-of-mouth recommendation from someone you know and trust.
You can also look at online reviews and testimonials from previous clients. This can provide insights into the broker's customer service, reliability, and professionalism.
Communication and responsiveness
Good communication is essential in any financial dealing, especially something as important as a mortgage.
How responsive is the broker to your calls or emails? Do they explain complex terms and processes clearly and patiently?
A good broker should be easily reachable and willing to take the time to answer your questions thoroughly.
Know your costs upfront
Before you instruct a broker, be sure to understand their fee structure. Some brokers charge a flat fee, others a percentage of the loan amount, and some may be compensated directly by lenders.
Ensure you know what you'll be paying to avoid unpleasant surprises later on.
Ask about their lender network
The more extensive a broker's network, the better your chances of finding a mortgage that suits your needs.
Ask potential brokers about the lenders they work with. This can also be a good time to ask how they select the loans they recommend.
So, do you need a mortgage broker?
The decision to use a mortgage broker is a personal one and depends on your individual circumstances.
Before you make your final decision, here are some factors to consider:
Complexity of your situation
If your financial situation is complex - for instance, if you're self-employed, have a less-than-stellar credit history, or are looking to invest in unusual types of property - a mortgage broker's expertise and connections can be invaluable.
They may be able to connect you with lenders who specialise in handling cases similar to yours.
Time available
Finding the right mortgage requires research and time.
If you're busy and don't have ample time to shop around for mortgages, a broker could save you time and stress. They handle the legwork, allowing you to focus on other aspects of your home purchase.
Comfort with the home-buying process
If you're a first-time homebuyer or unfamiliar with the mortgage process, a broker can guide you through the process, explaining complex terms and helping you avoid potential pitfalls.
However, if you're comfortable navigating this process yourself, you might choose to deal directly with lenders.
Need for broad market comparison
If you want to be sure you're getting the best deal from a wide range of options, a mortgage broker can offer access to a broad selection of lenders and mortgage products.
Alternatively, if you go directly to a bank, you'll only be offered that bank's products.
Our recommendation
As estate agents, we've naturally worked with a lot of mortgage brokers over the years.
Out of all these, none have performed better than David Cade of Clarity Financial Management and we're always happy to recommend him.
That's it for another week. We hope you found this post on mortgage brokers informative and useful.
If you want to buy property in central London, the suburbs to the east of the capital, or somewhere in West Essex, Petty Son and Prestwich can be of service. We have been helping people just like you realise their property dreams for well over a century, and we'd love to assist you, too.
Give our friendly team of property experts a call to find out how we can help you find your next home.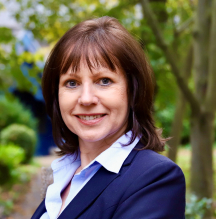 Article By: Catherine Bransgrove
Catherine has been in estate agency since 1986 and her local knowledge is second to none, despite being from Bonnie Scotland! A Loughton resident of 33 years and one of the finest Sales Managers there is, Catherine is a true professional.
020 3370 8781 /
Email Directly