Spray foam insulation, a method that has been part of the UK construction industry for decades, provides an effective solution for home insulation.
Recently, however, lenders have been rejecting mortgage applications on properties where this kind of roof insulation is present. Concerns over dampness and structural damage to timber-framed roofs following poorly installed insulation are causing consternation amongst homeowners and property professionals alike.
So, what's the deal? Is spray foam roof insulation safe, or should you take a more traditional route when keeping your home cosy?
How about if you've already had spray foam insulation installed? What then?
Let's find out, shall we?
What is spray foam insulation?
Spray foam insulation is a liquid building insulation that expands upon application, filling gaps, and forming a barrier that can help to reduce heat loss.
There are two main types of spray foam insulation: open-cell and closed-cell foam. Each has unique properties, which makes them suitable for different applications.
Open-cell spray foam is softer and more flexible, making it a great choice for interior walls. It has excellent sound-damping properties and is less expensive than closed-cell foam. However, it is less effective as a moisture barrier and does not provide structural reinforcement.
Closed-cell spray foam insulation, on the other hand, is denser and more rigid. It also has a higher R-value, meaning it provides superior thermal resistance.
In addition to being an effective insulator, closed-cell foam can also act as a moisture barrier and adds structural strength to the area where it is applied. These properties make it suitable for exterior as well as interior applications, although it does come with a higher price tag.
The benefits of spray foam insulation
The benefits of spray foam insulation can be considerable.
It's an effective sealant, preventing drafts and helping to maintain a consistent temperature within the home, which can lead to lower energy costs. In addition, spray foam insulation can improve indoor air quality by reducing the infiltration of outdoor pollutants and allergens. Its versatility means it can be used effectively in many different areas of a home, from loft spaces to wall cavities.
Yet, while it might seem like a win-win situation, concerns have been raised about spray foam insulation, especially when used to insulate roofs.
What's the problem with spray foam roof insulation?
Spray foam insulation has been used for years and, as we've already seen, has multiple applications and benefits.
Recently, however, there have been increasing concerns voiced about the potential downsides of opting for this kind of home insulation. Difficulties when remortgaging or trying to sell property with spray foam roof insulation have come to light and industry guidance is seemingly ever-changing.
The main cause for concern is faulty installation, which can lead to issues with timber-framed roofs.
Poorly installed spray foam loft insulation has a reputation for reducing the ventilation and air circulation in the loft space. As the spray foam forms an effective air barrier, condensation can gather on the underside of the roof as moisture has no way of escaping.
This can potentially lead to damp taking hold, putting the structure at risk of decay.
Removal isn't easy, either
Removing spray foam insulation can cost more than installing it.
In fact, some homeowners have been hit with needing to replace their entire roof thanks to the nature of closed-cell insulation foam. As it turns rigid, it adheres to the breathable membrane on the underside of the roof and sometimes to the tiles themselves. As a result, removal can lead to extensive damage that may require a complete replacement of the roof.
Even if removal is straightforward (relatively speaking), the cost of getting rid of spray foam insulation will still be hefty. Checkatrade quotes an average cost of around £40 per square metre, and that may be without disposal included.
Spray foam loft insulation and mortgage problems
Some lenders have begun refusing mortgages for properties with spray foam roof insulation fitted.
Surveyors hired by lenders are obliged to report the presence of spray foam when they conduct their surveys. The problem here is that it can be incredibly difficult to ascertain whether or not the insulation has been correctly installed and nigh on impossible to judge the condition of whatever lies behind the layer of spray foam. The result is a surveyor's report stating that further investigation is required.
However, many lenders will see this red flag and simply baulk at the prospect of offering a mortgage unless the insulation is removed.
What to do if you have spray foam insulation in your roof
If you already have spray foam insulation installed and are having trouble remortgaging or selling, there are a few things you can do:
Dig out your paperwork
You should have received documentation upon completion of installation, which will assist surveyors when they come to inspect the insulation.
The paperwork given to you should include documents such as test certificates, suitability reports, risk assessments, company details, and any guarantees given.
Should you not have any paperwork to hand, you can contact the installer and ask for copies. If they are a legitimate firm, they should be able to supply you with what you need.
Make a complaint
If you run into trouble obtaining a mortgage because of spray foam insulation, you can raise a complaint with the company that installed it.
For those who installed this form of insulation under the Green Homes Grant scheme, your installer would have had to have been registered by TrustMark to complete the work. TrustMark has its own dispute resolution process, which you can learn more about here.
Switch mortgage providers
This is a constantly evolving area of concern, but not all lenders will refuse to lend because of spray foam roof insulation being present.
Many mortgage providers, including some of the High street's biggest names, will still lend subject to certain criteria being met. You'll need to do your homework, but it could be time well spent.
Consider removal
Last but not least, homeowners facing problems because of spray foam loft insulation should consider having it professionally removed.
Yes, this will be a time-consuming and expensive process, but it will solve the problem once and for all.
What if I was considering having spray foam insulation installed?
As things stand, we would advise against going ahead with spray foam roof insulation.
At present, there's too much controversy surrounding the process and more lenders may tighten their belts when it comes to offering mortgages on properties insulated in this way.
Opting for the more traditional method of blanket insulation is safer and less expensive, so we'd take this route until industry guidance incorporates a system of controls for suppliers and installers to follow.
That's it for another week. We hope you found this post informative and helpful.
If you're thinking of moving home, Petty Son and Prestwich have been helping sellers sell and buyers buy for well over a century.
Established in East London back in 1908, we now work across the capital, helping homeowners make their move smoothly and in a stress-free way. If you're based in or around the capital and would like to make your next move, give our friendly team of experts a call.
We'd love to talk through your options and welcome you into Petty's family.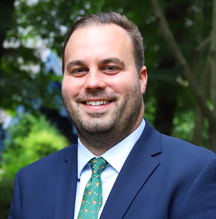 Article By: Gregory Moore
Gregory has been in the industry for 12 years. He has an innate ability for negotiation and management, which makes him an immensely valued part of the team. He's also an enthusiastic fisherman who puts his family, and Shih Tzu, Elmo, first.
020 3370 8782 /
Email Directly