Moving home is an exciting yet complex journey involving numerous decisions.
One such consideration is deciding which day of the week to move on. Believe it or not, the day you select for your big move plays a critical role in the process, affecting everything from cost to convenience.
In this article, we delve into the trends of the UK property market, highlighting the pros and cons of moving on different days of the week, with a special focus on why Friday has emerged as the most popular choice.
Read on for comprehensive analysis and practical advice to help you make an informed decision for your next move.
The most popular day to move home (by far) is Friday
Over the years, Friday has become the most popular moving day in the UK property market.
In fact, it's not even close. According to various industry reports and surveys, a significant percentage of home movers choose to schedule their move on a Friday. There are several reasons why the end of the week is favoured, as well as a couple of drawbacks to consider.
Let's go through them all, one by one.
Benefits of moving on a Friday
No work, no school
One of the main reasons people opt for a Friday move is the convenience it provides in terms of work and school schedules.
Since the weekend follows Friday, most people can take a single day off work, allowing them to manage their move without significantly disrupting their professional life. Their kids will also be in school on Moving Day, so they won't be under their feet.
Ask anyone who has tried to move house with children in tow and they'll tell you to avoid it if possible!
Time to settle in
As well as the above, the weekend provides ample time to unpack, settle in, and get your new home in order, too.
Moving on a Friday provides two full days to get things straight without the pressure of returning to work the next day. This extra time can be extremely valuable, especially for families with children, who may need more time to adjust to their new surroundings and get everything in place before the school week begins.
Moving home can be an upheaval, and having space to breathe for a couple of days can dramatically lower your stress levels.
Weekday installations are easier to arrange
Coordinating utility installations is always easier during the week.
Sure, most companies now offer such services at weekends as well, but getting a slot can prove problematic as you'll be in competition with everyone else who works Monday to Friday. Some homes may not require call-outs for such installations, but if your new home isn't one of them, this can be a big reason to move on a Friday.
Just remember to book them all as soon as you receive your moving date.
Drawbacks of moving on a Friday
Increased demand and competition
The popularity of Friday moves comes with its own set of challenges.
Since many home movers prefer this day, there is a higher demand for services such as removals, which can lead to limited availability. As a result, you may find it harder to secure a booking with your preferred removal company, especially during peak moving seasons.
Potentially higher rates
For the same reasons laid out above, you may find some companies charging more to facilitate a Friday move.
If you're working on a tight budget, this can be a big decision to make. You'll need to factor in all of the pros and cons before making your final decision, so be mindful of this before you set your moving date.
Get quotes for the other six days to see just how much of an impact a Friday move will have on your pocket.
What about all the other days of the week?
While Friday remains the most popular choice for home movers, it's essential to consider alternative days to find the best fit for your individual circumstances.
In this section, we will discuss the pros and cons of moving on different days of the week, from Monday to Sunday.
Moving on a Monday
Pros: Moving on a Monday sets the tone for a fresh beginning and a productive week. Moreover, since Mondays are typically less popular for home moves, you may find better availability and potentially lower costs for removal services.
Cons: One drawback of moving on a Monday is the limited time available to unpack and settle in before the workweek resumes. If you face any unexpected delays or issues during the move, this can lead to added stress and a more challenging transition.
Moving mid-week (Tuesday to Thursday)
Pros: Similar to a Monday, choosing a mid-week move can offer several advantages, including reduced competition for removal services and more flexible scheduling options. As a result, you may find it easier to secure your preferred moving time and negotiate better rates.
Cons: The main drawback of a mid-week move is the potential disruption to your work schedule. You may need to take time off work or juggle professional and personal responsibilities simultaneously, which can be demanding and frustrating.
Moving at the weekend (Saturday and Sunday)
Pros: Opting for a weekend move can minimise disruptions to your work schedule, giving you more time to focus on the moving process itself. Additionally, friends and family members are more likely to be available to help, making the experience more enjoyable and efficient.
Cons: The popularity of weekend moves can lead to higher costs and limited availability of professional movers. Furthermore, some services, such as banks and utility companies, may have reduced operating hours, making coordinating essential tasks more difficult.
Choosing the best moving day involves assessing your unique circumstances and striking a balance between convenience, cost, and availability. By considering these factors, you'll be better equipped to make a decision that helps to ensure a successful and stress-free home move.
If you want to get on the property ladder as a first-time buyer or are considering moving for a second, third, or fourth time, speak to Petty Son and Prestwich.
Operating locally since 1908, we have been helping people just like you achieve their property goals with a minimal amount of fuss and interference for well over 100 years. We specialise in offering our clients a more personalised approach to buying, selling, renting, and letting property by combining traditional values with a state-of-the-art, data-driven approach to getting things done.
You'll never be a mere number here at Petty's, so come and join the family by calling our friendly team of experts today.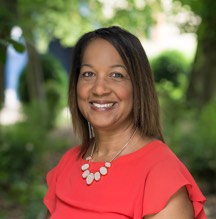 Article By: Jenny Wagstaff
As a Director of Petty's, there isn't much Jenny doesn't do: Lettings management, HR duties, general business admin...the list goes on! When she isn't handling the day-to-day stuff, you'll find her in the theatre or enjoying afternoon tea somewhere swanky.
020 3370 8786 /
Email Directly