Garage conversions are a popular way for homeowners to add extra living space to their property, as well as increase its value.
However, before embarking on a garage conversion project, there are several factors to consider, such as planning permission, building regulations, and, of course, cost. In this guide, we'll cover everything you need to know about converting your garage, including the most common conversion types, and more.
So, whether you want to add value to your property or simply create more space for your family, this guide has you covered.
Why converting your garage makes sense
There are plenty of reasons why converting your garage makes sense if you're a homeowner.
For starters, modern vehicles don't need to be sheltered like cars used to be, so our garages are often no more than dumping grounds for clutter we can't be bothered to deal with. The benefits of garage conversions become even more apparent if you have a growing family or want to increase the value of your home. The additional space can improve the functionality of your property and make it more attractive to buyers when the time comes to sell up and move on.
In short, the added living space you'll get once your garage conversion is completed will serve you well both now and in the future.
Planning permission and building regulations
Generally speaking, planning permission isn't required for most garage conversions, provided the work is internal and doesn't involve extending the property's footprint.
However, if your property is listed or in a conservation area you may need planning permission. It's also worth noting that if your garage is attached to a party wall, you may need to obtain a party wall agreement before starting work.
In terms of building regulations, all garage conversions must comply with the relevant building regulations for structural safety, energy efficiency, drainage, ventilation, and fire safety. This means you'll need to obtain building regulations approval before starting work, and you may need to have your conversion inspected at various stages during the project as well.
A qualified and experienced builder or architect will be able to advise you on the specific requirements of your conversion.
How much will my garage conversion cost?
The cost of a garage conversion can vary depending on a range of factors:
The size of the garage: Unsurprisingly, larger garages will generally cost more to convert than smaller ones.
The project's complexity: If your garage requires significant structural changes, such as adding new windows or doors, the cost will be higher.
The materials used: The cost of materials can vary widely depending on the quality and style chosen.
The level of finish: If you are looking for a high-end finish, with features such as underfloor heating or bespoke built-in furniture, you can naturally expect to pay more for your conversion.
Ballpark figure? You can expect to pay somewhere in the region of £5,000 to £20,000 for a single garage conversion, but as you can see above, this can vary for a number of reasons.
Potential return on investment
As with the initial outlay, your possible return on investment when you sell will vary too.
Depending on where you are in the country and the quality of the work carried out, a 10 to 20% boost to your property's value is not uncommon. Unsurprisingly, market conditions will play a role, but a well-executed garage conversion can be a wise investment that'll pay off in the long run.
Common uses for garage conversion
Obviously, space is the number one reason for converting a garage, but what you use that space for is entirely up to you.
Here are some common use cases for a converted garage to give you an idea of why this kind of conversion has become so popular:
Home office
Since the pandemic hit in 2020, the way many of us work has changed beyond all recognition.
Home offices are now incredibly sought after, as many continue to spend a good percentage of their working week at home. Having a degree of separation between home and work life is essential for our mental health and overall well-being, and home offices can help with that. Those with a designated home office often report a jump in productivity, too.
Having your garage converted into a home office can provide an ideal space to get things done away from the everyday distractions of home life.
Gym or fitness room
Another use case that features highly is a home gym or fitness room.
As many of us are waking up to the benefits of keeping ourselves fit and healthy, home gyms are becoming real selling points in the eyes of buyers. Planning ahead is wise here, though, as fitness equipment can be heavy and may require reinforced flooring to ensure you remain safe. Equally, many cardio machines require power points, so you'll need to include enough electrical sockets to cover your needs adequately.
Having a purpose-built gym at home is a luxury, but one that'll pay dividends in so many ways.
Additional living space
Arguably the most common use of all, the extra living space gained for a garage conversion can make an extraordinary difference to home life.
How you use that space will come down to your own personal needs and circumstances. A family room, guest room for visitors, or even a designated playroom for kids are all popular choices. You might never step on another Lego block again if you take the latter option!
Bear in mind, though, that windows and additional insulation will be required to ensure the space is comfortable all year round.
Entertainment, media, or games room
For those of you who can't get enough of movies and gaming, a garage conversion can provide you with the perfect spot to indulge in your passion.
As with creating additional living space above, this may require more than just structural changes if you want to immerse yourself fully. Obviously, you'll need plenty of electrical sockets and insulation to keep the temperature comfortable, but you'll also need all of the things that make an entertainment room what it is.
Installing a projection screen, surround sound, and comfortable seating to create a movie theatre-like experience must all be factored into the cost.
Kitchen extension
Whether you're part of a large family or just someone who loves to entertain, extending your kitchen can be an attractive proposition.
This type of conversion may involve adding plumbing, electrical outlets, and ventilation for cooking and meal preparation, but the results can be stunning and well worth the effort and expense.
Kitchens are often the hub of the home, and a good one can really help sell a property.
Extra bathroom
Multi-bedroom homes with just a single bathroom will always benefit from an additional washroom.
Whether you decide to go for an all-out wet room, a more traditional bathroom, or a simple powder room is, of course, up to you. Regardless of style, however, you'll no doubt appreciate the extra space…especially during those early mornings when everyone wants to use them at the same time.
An additional bathroom will always be welcomed by buyers, too.
If you're looking to move home in or around the capital, we can help.
Petty Son and Prestwich have been making property dreams come true since 1908, and our family-run business is one of the oldest estate agents in East London. We've helped countless families and individuals move home over the years, and we would love to help you make your next move too.
Give our friendly sales team a call today to see why we stand out from the crowd.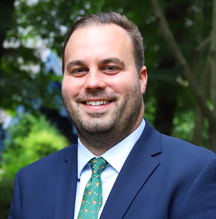 Article By: Gregory Moore
Gregory has been in the industry for 12 years. He has an innate ability for negotiation and management, which makes him an immensely valued part of the team. He's also an enthusiastic fisherman who puts his family, and Shih Tzu, Elmo, first.
020 3370 8782 /
Email Directly