If you're looking to buy or rent a property in the UK, you've probably already heard of Rightmove and Zoopla.
These two property portals dominate the UK property market, providing millions of listings to millions of users every day. But is one better than the other? In this post, we'll compare Rightmove and Zoopla side by side to help you make an informed decision.
We'll look at the advantages and drawbacks of both portals, their features, user interface, and search filters. Our goal is to provide you with an unbiased, informative comparison that will help you choose the portal that suits your needs best.
Whether you're a first-time buyer, a landlord or a seasoned investor, read on to find out if there's anything to separate the Big Two.
Rightmove
Rightmove is currently the UK's biggest property portal.
The platform was launched in 2000 as a joint venture between four of the country's largest estate agents. Today, it lists over 1 million properties for sale and rent from over 16,000 estate and letting agents. Rightmove claims visitors spent 18 billion minutes on their platforms in 2021, which is an astonishing figure.
It stands to reason, then, that one of the biggest advantages of using Rightmove is its extensive database of properties. Whether you're looking for a studio flat in Snaresbrook or a farmhouse in Scalloway, you will likely find it on this platform. The portal also has a user-friendly interface, with clear navigation and advanced filters that allow you to refine your search by location, price, property type, and many other criteria.
Another great feature of Rightmove is the ability to save your searches and receive email alerts when new properties matching your requirements are added to the site. This, paired with the platform's "Draw A Search" feature–which allows you to create your area map within which to search–makes Rightmove an incredibly powerful tool for buyers entering the property market.
Rightmove's affordability for estate agents, however, is a potential drawback. Estate agents must pay a fee to list their properties on the portal, which can be significant for smaller or independent agents. This means that some properties may not be listed on Rightmove, even if they are available elsewhere.
Zoopla
Zoopla was launched in 2007 as a challenger to Rightmove, focusing on providing innovative features and tools for property searchers.
It has to be said, they've done a great job. While they may be slightly behind Rightmove in terms of properties available, they offer far more in the way of innovative tools for buyers and sellers.
One of those unique features is its "Travel time search", which shows you how long it would take to travel from a given property to your workplace, university, or other important location, based on various modes of transport. This can be incredibly useful when deciding whether or not a property suits your lifestyle and commute.
Zoopla also offers a range of other tools and features to help you with your property search, including its "House Prices" section, which provides up-to-date information on property values and trends in your chosen area. It also has a "SmartMaps" feature, which allows you to search for properties based on specific geographic areas or landmarks, such as parks or transport links.
Another advantage of Zoopla is its affordability for estate agents. While agents still have to pay a fee to list their properties on Zoopla, it is generally lower than Rightmove. This means that some properties may be listed on Zoopla that aren't available elsewhere. However, Zoopla's database of properties is still smaller than Rightmove's, which means you may miss out on some listings if you rely solely on them for your property search.
Overall, Zoopla's unique features for buyers and sellers, and their affordability for estate agents, make it a fantastic platform, especially if you're looking for more than just a list of properties. However, if you're after the largest possible database of properties, Rightmove may be a better choice.
Rightmove vs Zoopla: Who should you use?
The answer to this one is simple: Both!
Both Rightmove and Zoopla are excellent property portals offering a range of features and tools to help you find your perfect property. While some house hunters may find one more intuitive than the other, overall, it would be foolhardy to narrow your search down to just one portal.
Zoopla has better tools, but Rightmove has a larger database of homes, so using both will maximise your chances of finding your dream property.
If you are thinking of moving home in or around London, think Petty's. We've been helping people just like you turn their property dreams into reality since 1908, and we'd love to welcome you into our family.
Give our friendly sales team a call today to find out why we are regarded as one of the premier estate agencies in the capital.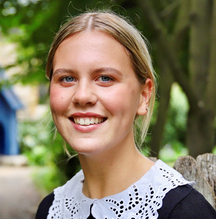 Article By: Mia Latchford
Mia is one of the newest members of the Petty's family, and she has hit the ground running. She has a passion for learning and sees personal growth as one of her strengths, which shows in how she has handled herself since joining the team.