Home Buyers Protection Insurance covers certain costs should your property purchase fall through.
Although we'd rather see homebuyers protected by law rather than insurance companies, at present, home buyer protection policies are the best option if you want peace of mind. Think of them as a safety net. Should the worst happen and your property purchase falls through, you may be able to claim back legal fees, survey costs, and any mortgage arrangement charges you may have incurred.
There are, however, other things to consider before you sign on the dotted line.
What does Home Buyers Protection Insurance cover?
As with any form of insurance, what you'll be covered for will vary from policy to policy.
That said, there are some fairly universal costs that most home buyer protection insurance policies will cover, including:
Surveys
Valuations
Conveyancing
Mortgage arrangements
While these are commonly found in most home buyers protection policies, it's still prudent to double-check exactly what you'll be covered for before you buy your insurance. You should also enquire about claim limits and any excess you may have to pay too (even though it's rare to find excesses included in this type of insurance policy).
Don't get caught out by the small print.
When are you able to make a claim?
In terms of when you and can't make a claim, it's important to double-check the insurance product you're buying before you actually agree to take it out.
To give you a rough idea, though, the list below covers instances commonly cited in most home buyers protection insurance policies:
If the property gets damaged
If another buyer gazumps you
If the seller has a change of heart
If one of the purchasing parties dies
If you're made redundant (but not voluntarily)
If the seller isn't legally entitled to sell the home
If the property is subject to a compulsory purchase order (CPO)
To reiterate, this is by no means an exhaustive list. Each policy will vary and include other instances and may even exclude some of the above. It's down to you to find out exactly what is and isn't included before you take the policy out.
What Home Buyer Protection Insurance doesn't cover
Speaking of what isn't included, below are some instances most home buyer protection policies do not cover:
If you, the buyer, pull out
If your legal fees are refunded
If you deliberately delay the purchase
If you don't instruct a licensed solicitor
If the property is subjected to sealed bids
If you have a survey done before you take out cover
Although it's still important to check your policy, these restrictions are unlikely to vary too much. No insurer, for example, is going to settle a claim if you are the one who decides to pull out of the purchase.
How much does a Home Buyer Protection policy cost?
As we've already stated multiple times in this post, policies vary.
So too, then, will the amount you'll have to pay. You may find a policy for as little as £50, but the more comprehensive the cover, the higher the cost. Those at the higher end of the spectrum will, unsurprisingly, be more expensive. The most important thing, however, is finding the right policy for your needs and requirements.
Buying a policy on price alone is not the best way to go about it.
How much risk is involved in buying property?
As much as we wish we could tell you otherwise, buying a home isn't a straightforward business.
Most buyers and sellers are shocked to find out that as many as 1 in 3 property transactions fall through. The reasons why this is the case are plentiful, so there is definitely risk involved whenever you buy or sell property. Little wonder, then, so many opt for homebuyers protection.
Remember, though, that these policies only cover events outside of your control.
So, do you need Home Buyers Protection Insurance?
In most cases, yes.
Buying property is an expensive process, one that could end up costing thousands of pounds. A policy with comprehensive cover will likely cost no more than a few hundred, so many will see this as money well spent. You do, however, have to be careful who you insure yourself with and take care when selecting your policy.
That being said, taking out home buyers protection is not a legal requirement, so it's entirely up to you whether or not you choose to protect yourself.
Regardless of whether you're buying, selling, renting, or letting, if you are looking to make a move on the property market in or around London, Petty's can help. We have been assisting people just like you to realise their property dreams for well over a century, and we'd love to help you too.
Give our friendly team of experts a call today to find out why we're the capital's favourite estate agents.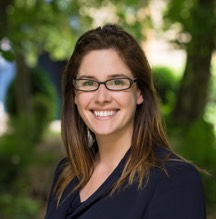 Article By: Fay Maulik-Hann
Fay has worked in the property industry for 8 years, her answer to everyone is "of course I can" - her passion for Petty's is untouchable.
020 3370 8788 /
Email Directly