The private rented sector in the UK is constantly evolving.
Landlords need to stay on top of regulations and laws that govern their properties, which isn't always easy. One such regulation is Selective Licensing Schemes (SLS). This article aims to provide an overview of selective licensing, including what the schemes are all about, which local authorities (LA) have them, and how they impact landlords and their properties.
Let's dive straight in.
What are selective licence schemes?
Introduced in 2006, selective licence schemes give local councils the authority to introduce licensing for certain types of privately rented property.
Selective licensing schemes are designed to improve the management and conditions of privately rented properties in certain areas. On the face of it, their introduction was seen as a positive, as the aim was to target both shoddy landlords and anti-social tenants. However, the complexity of the scheme and the inconsistency between different councils has left many calling for an overhaul of the system.
For the time being, though, selective licensing is something all landlords need to be aware of.
Do all local authorities have selective licence schemes?
No, selective licence schemes are not nationwide.
The reason for this was simple: Not all areas met the criteria for licensing, which meant landlords in these regions would have had to deal with unnecessary red tape. However, increasing numbers of councils have introduced SLS since 2006, with in excess of 100 now operating across the country. Each LA has their own take on selective licensing, with rules and fees varying from one council to the next.
To confuse matters further, local authorities can also run multiple selective licence schemes at any given time.
Which London boroughs have selective licence schemes?
By their very nature, selective licence schemes are fluid and ever-changing.
As we've already seen, not all local authorities will have them in place, while others may be running multiple schemes at once. To make matters worse, there isn't a central database of councils that have implemented selective licensing. Furthermore, selective licence schemes only run for five years at a time, so the only way to stay on top of whether or not your council currently has a SLS in place is to contact them directly or check their website for more details.
For example, this screenshot has been taken from our local authority's website, redbridge.gov.uk. It's a great example of multiple schemes being run at once and how they can overlap:
Can any local authority bring in selective licensing?
Yes, but only if they can demonstrate a need to do so.
Certain criteria needs to be met before a council can bring in selective licensing. According to gov.uk:
A selective licensing designation may be made if the area to which it relates satisfies one or more of the following conditions. The area is one experiencing:
low housing demand (or is likely to become such an area)
a significant and persistent problem caused by anti-social behaviour
high level of deprivation
Which properties are covered by selective licensing?
Again, this may vary from council to council.
How your local authority drafted their scheme designation will determine which properties will be affected. Some schemes are borough-wide, while others target designated areas or council wards.
Similarly, checking your LA's website is the simplest way to find out the current state of play in your part of the country.
Does every landlord need a selective licence?
No, there are exemptions in place.
For the sake of brevity, we won't list them all in this post, but you can find the full breakdown here: https://www.legislation.gov.uk/uksi/2006/370/made
Can selective licences be revoked?
Yes, a selective licence may be revoked by the local authority if the council no longer believes the licence holder to be a "fit and proper person".
The term "fit and proper person" is a little woolly, but it means the licence holder must have a sufficient level of management competence and have suitable management structures and funding arrangements in place. The local authority will also take into account any fraud, breached code of practice, broken housing laws, and unlawful discrimination the landlord may have been involved in too.
What happens when a landlord doesn't comply?
Penalties for non-compliance can be severe.
Unsurprisingly, these penalties will vary between local authorities. Landlords may be subjected to a banning order, Rent Repayment Order (RRO), or even a civil penalty of up to £30,000 in extreme cases.
Convictions can also affect the aforementioned "fit and proper persons" status of a landlord as well.
What happens if a landlord wants to sell or transfer a property covered by a selective licence?
In short, if you were to sell your property to someone, your old licence becomes invalid at the point of sale.
The new owner would need to apply for a new licence. This means completing the entire process, from filling out a full application form to passing the local authority's fit and proper person assessment. There will also be a fee to pay, too.
The application should be made as soon as possible to ensure ongoing compliance.
The impact of selective licensing on the housing market and the private rented sector
A recent public health research paper submitted to BMJ Open by SPHR researchers shows a drop in anti-social behaviour in areas where licensing of private rented housing is in place.
However, such research is scarce, and even this paper was limited to Greater London. A broader look at SLS is required. Whether standards have been driven upwards across the country is up for debate.
One thing is certain, selective licensing is unnecessarily complex. There's far too much variation between local authorities, both in terms of legislation and the fees landlords are being asked to pay. A more standardised approach is needed.
Sub-standard housing should undoubtedly be addressed, but it remains up for debate whether or not selective licensing schemes are the best way to tackle the problem.
If you're based in East London or West Essex and have property or properties to let, we'd be delighted to help in whatever way we can. Petty Son and Prestwich have been serving landlords just like you for decades, and our customer reviews speak for themselves.
So, if you have any questions regarding being a landlord or our property management services, please feel free to pick up the phone. We have a team of dedicated lettings experts ready and waiting to take your call.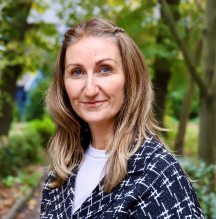 Article By: Susan Monaghan
Susan entered the property industry six years ago, following an 18 year stint in Central Government. She is now a Senior Sales Negotiator here at Petty's and has been a voluntary counsellor for the Association of Post-Natal Illness for the past 20 years.
020 8037 6207 /
Email Directly