If you're currently part of a joint mortgage and looking to remove your name from it, you're not alone.
There are many reasons why someone might want to remove their name from a joint mortgage, including getting divorced, removing an investor, or just a straightforward buyout. Whatever your reason, this article will provide guidance that'll help you understand the process and take the necessary steps to remove your name from a joint mortgage in the UK.
Let's get started.
How to remove someone from a mortgage
There are two parts to the process: The legal aspect and the mortgage process.
Let's dive into each:
The legal aspect
Providing all parties are in agreement, the legal aspect is surprisingly straightforward.
Naturally, you will need to employ a conveyancing solicitor to handle the legalities, but your involvement beyond that is minimal. Once informed, your solicitor will provide you with the documentation required, which you should complete and return as soon as you possibly can. This will likely take the form of their standard remortgage package and should only set you back around £100 to £200.
However, if you would like to remove a name from a joint mortgage where not all parties are in agreement, things get complicated quickly.
Ultimately, some form of compromise will need to be made, so it's prudent to come to an understanding as quickly as possible. The option of a legal challenge is always available, but it will prove to be both costly and time-consuming.
For these reasons, legal challenges should be avoided unless you really can't come to an agreement.
The mortgage process
As you may have gathered from the text above, removing a name from a joint mortgage is very similar to remortgaging.
Your first step would be to examine your current mortgage to ensure it's still the best option. If you think a better deal can be found elsewhere, then you should consider switching lenders. A new application will need to be made anyway, so you may as well shop around for the best deal while you're at it.
As with a remortgage, the lender will assess your application to ensure that the remaining party is:
Creditworthy
Able to afford the repayments alone
Responsible lending checks will be run, so you'll need to provide all of the usual documentation in order to gain approval:
Payslips
Bank statements
Current P60 tax form
Passport or driver's licence
Proof of address (utility bills)
Tax returns or accounts (if self-employed)
Credit checks will be run and, if you are switching lenders, a new property valuation may be requested.
Can you remove someone from a joint mortgage without buying them out?
In short, yes, but they must agree to it and your lender must approve it.
The process of removing someone from a mortgage is called a "transfer of equity". It involves completing some paperwork, which is usually handled by a solicitor. The process typically takes around a month, although it may take longer depending on the lender.
If you are removing someone from a mortgage that is owned jointly as "joint tenants," any equity in the property will be shared equally. If the mortgage is owned as "tenants in common," the ownership percentages will be determined by an agreement between the parties.
In either case, it's important to note that you will need to reapply for the mortgage in your own name (or with someone else if you are adding someone) to ensure the lender is happy with you as the sole owner and that the mortgage is affordable.
Know the implications before removing a name from a joint mortgage
As you can see, removing a name from a joint mortgage can be straightforward, but there are implications you need to consider before going ahead.
Removing a person from a mortgage also removes their financial responsibility to the mortgage. This may seem obvious but, in the heat of the moment, we can often overlook the incontrovertible. Failing to consider the financial implications prior to removal could result in struggle for the remaining party.
This is especially important when the person whose name is being removed is responsible for a significant portion of the mortgage payments, so do bear this in mind.
Petty's is one of East London's oldest estate agents, and we have a wealth of experienced staff who love helping people move home.
If you're buying or selling in or around London, we'd love the chance to help make your next move as stress-free as possible. Give our team a call today to find out what makes Petty Son and Prestwich different from the rest.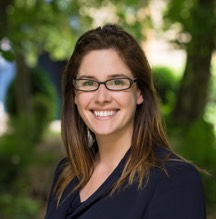 Article By: Fay Maulik-Hann
Fay has worked in the property industry for 8 years, her answer to everyone is "of course I can" - her passion for Petty's is untouchable.
020 3370 8788 /
Email Directly