Thinking of moving and taking your mortgage with you?
You may be able to keep your existing mortgage deal and take it with you by way of mortgage porting. While this sounds good in theory, in practice there's a lot more to porting your mortgage, and sometimes it may not be the best option after all. You really need to weigh everything up before making a final decision.
This guide will help you do just that.
What is mortgage porting?
As you've no doubt already gathered, mortgage porting is a way of transferring your existing mortgage deal from one property to another.
The term derives from 'portable', but not all mortgages can be transferred in this way. Surprisingly, even those designated as being portable may not end up being so, as you'll still need to reapply. This means that if your circumstances have changed, you may not meet the current criteria laid out by your lender.
Furthermore, even if you are accepted by your lender, you may not necessarily end up with the best deal, so doing your homework before going ahead is crucial.
Can all mortgages be ported?
No, it's not a given that all mortgage deals can be ported.
While most high street lenders will offer you the option to port your mortgage, there are still a few outliers that don't. Even those that do allow mortgage porting may have additional conditions in place, such as not being able to port Shared Ownership mortgages, for example. Knowing these caveats before you apply is essential.
If you are unable to port your mortgage, you'll have to pay your current lender's early repayment penalty and remortgage to another product to get the loan you need.
Do you need to borrow the same amount when porting a mortgage?
No, not at all.
In fact, you can either borrow more or downsize. The choice is entirely up to you, but you will need to research the market thoroughly to ensure you're getting the best deal possible. It's often prudent to employ a mortgage broker at this stage to help cut through the jargon and find the right product for your individual circumstances.
Remember, too, that you will need to reapply, regardless of whether you are borrowing more, less, or the same amount as your existing deal.
How to port your mortgage: A step-by-step guide
Providing not much has changed since you applied for your existing deal, porting your mortgage should be relatively easy.
Here's a brief overview of the process, broken down into four simple steps:
#1: Check you can port your mortgage
#2: Weigh up the advantages and disadvantages (see below)
#3: Discuss your options with a mortgage broker who is adept at porting
#4: Gather up the necessary paperwork and submit your application to the lender
Pros and cons of mortgage porting
As with most things, there can be advantages and disadvantages to porting a mortgage.
Pros
Early repayment charges or mortgage exit fees will not be enforced, as you will be sticking with the same lender
You can transfer the same rate to your new property even if the overall interest rates across the market are now greater than it was before
Although you need to resubmit your application, you may not need to complete as many forms, as much of your information will already be held by your lender
Cons
Sticking with your original lender does not automatically mean you'll be getting the best deal on the market
You will still have to stump up for certain charges, such as legal and valuation fees
When borrowing more, you may end up with two mortgages at different rates
Petty Son and Prestwich is an estate agency with a difference. Established back in 1908, we've stood the test of time and continue to flourish despite growing competition. Why? Well, that's for you to decide!
Regardless of whether you're buying or selling, renting or letting, give our friendly team a call to find out why we're still Number 1 in E11 and beyond.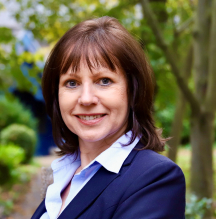 Article By: Catherine Bransgrove
Catherine has been in estate agency since 1986 and her local knowledge is second to none, despite being from Bonnie Scotland! A Loughton resident of 33 years and one of the finest Sales Managers there is, Catherine is a true professional.
020 3370 8781 /
Email Directly