Here we are again.
The big day is less than a week away, so I hope you're all set. It's been quite a year here at Petty's HQ, and I can't believe 2022 is coming to a close. I'm convinced it was only a week ago that I wrote to you about 2021!
Where does the time go?
The year just gone
As we are becoming all too familiar with in the 2020s, the past year has been one many will be pleased to put behind them:
January saw inflation hit a 30-year high
Russia invaded Ukraine in February
Interest rates rose by 0.25% in March
April saw the energy price cap rise by 54%
Brent crude oil went close to £100 a barrel in May
ONS figures showed the economy shrank by 0.3% in June
Boris Johnstone resigned in July
BoE announced the largest single rise in interest rates for 27 years in August
We lost our beloved Queen in September
October saw more governmental turmoil as Liz Truss resigns and Kwasi Kwarteng was dismissed
The BoE raised interest rates again in November, this time by 0.75%, the biggest hike since 1989
December has seen continued disruption due to industrial action across many sectors
Three different prime ministers, rising interest rates and energy bills, disrupted supply chains, the cost of living crisis, inflation at a 41-year high (as of November), and an ongoing hangover from Brexit and COVID.
To say 2022 has been challenging would be an understatement of epic proportions. And yet the housing market remained pretty solid throughout most of the year. Only in the last quarter have we seen a softening of buyer demand.
Question is, what happens next?
The year to come
So, what does 2023 hold?
Naturally, no one truly knows, but a drop in the housing market does look likely across the coming 12 months. Speculation over a crash has lessened of late, but a mini-correction is certainly on the cards. Somewhere in the region of a 6-10% pullback may be seen, but the 20% drop that was being touted directly after the disastrous mini-budget back in September now seems to be yesterday's news.
Next year may see the end of a 13-year property market boom, but a complete crash looks unlikely at present.
It's important to remember just how resilient the UK's housing market has been historically. Even over the last few years, crashes have been expected but haven't materialised. Both Brexit and a global pandemic could have brought the market to its knees but didn't.
And, let's not forget, people still need somewhere to live.
Demand, although less than it was earlier in the year, still outweighs supply. There's still a shortage of housing across the country. People will still need to move home, and rises and falls are all relative for most homeowners.
What you may lose on a sale, you'll gain on a purchase.
A safe bet
Forecasting something like the property market is, however, a fool's errand.
We can make educated guesses, but they remain just that. Guesses. Crystal balls are of little use here.
That being said, there is one thing I'm absolutely certain of: Petty's will still be the safest pair of hands for your property transactions next year. We've been through a lot since our inception back in 1908. Two World Wars, the Great Depression, the 3-Day Week, national strikes, market crashes…we've seen it all. We've survived and thrived.
So, if you do find yourself entering the property market in 2023–whether it be as a buyer, seller, landlord, or tenant–choose an agent you can trust.
Choose Petty's.
For now, though…
Regardless of what's to come in the new year, everyone here at Petty Son and Prestwich wish you and yours a happy and safe Christmas.
From a personal standpoint, I'd like to thank the team for another year of outstanding effort in the face of adversity. Thank you one and all; you're a credit to both the company and the community you so passionately serve. I can't tell you just how much you are appreciated.
Merry Christmas, everyone.
John Wagstaff MNAEA, MARLA
Managing Director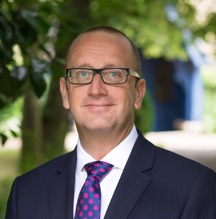 Article By: John Wagstaff
As Petty's MD, John steers the ship. He is, however, first to admit that the team around him run the show, and he's incredibly proud of each and every one of them. Sporty and studious, caring and loyal, John is a father of two wonderful children (and Cooper the dog).
020 3370 8784 /
Email Directly