Buying property is a stage-by-stage affair.
One of the first steps towards home ownership is obtaining a mortgage in principle (MIP). With this in the bag, you'll have the confidence to move on to the next phase of the property-buying process. Securing a MIP will also show the seller, and their estate agent, that you are both serious and in a position to proceed.
Having a MIP in place, however, isn't a mortgage offer guarantee.
So, how reliable is a mortgage in principle? What can go wrong once you've secured an agreement with a lender? Is getting a mortgage in principle worth the time and effort?
All will be revealed in today's post.
What is a mortgage in principle?
Before we get into the nitty-gritty of their reliability, it's worth going over what exactly a mortgage in principle is.
In short, an MIP is an agreement from a mortgage provider stating they are willing to lend you, the buyer, a specific sum. The lender's decision over whether or not to issue a mortgage in principle (AKA a Decision in Principle or Agreement in Principle) will be based on the documentation and information you provide them with. However, it's important to remember mortgages still need to be underwritten before a formal offer is made.
This brings us nicely to the question posed in the title…
How reliable is a mortgage in principle?
As we touched upon in our intro, having a mortgage in principle is not a guarantee that your lender of choice will offer you a mortgage when you decide to buy.
MIPs can be withdrawn by the lender for a number of reasons (which we'll explore in the next section), so they really should be treated as an affordability guide. As the checks made by lenders at this early stage are basic, certain details may only come to light once your application is more thoroughly scrutinised. Credit checks, for example, may be overlooked entirely or 'soft' when a MIP is issued.
Getting a mortgage in principle is an important step, but it's by no means an assurance that you'll receive a mortgage offer of the same value when you submit a formal application.
Okay, so what can go wrong with a mortgage in principle?
As we've already seen, the initial checks made for a mortgage in principle are pretty rudimentary.
When it comes to processing a formal mortgage application, lenders are naturally far more cautious. As we're talking about loans that frequently amount to hundreds of thousands of pounds, this shouldn't come as a surprise. It can, however, be incredibly frustrating when you are on the wrong side of a decision.
Here are a few common reasons why a mortgage in principle may be withdrawn:
Poor credit score
Failing right to reside checks
Mistakes made in your MIP application
Mistakes made in your formal application
Failing to pass further affordability checks
Change in employment (either status or position)
Upward change in the amount you need to borrow
Major financial changes since your MIP application
Previously undeclared CCJs (County Court Judgements)
Being unable to produce satisfactory records when self-employed
In addition to the above points, there's also the property you are trying to buy to take into account.
Certain property types simply aren't considered mortgageable. If, for example, the home you are looking to buy is deemed derelict or uninhabitable (at present), you will have difficulty securing a mortgage via conventional means. The same may apply to properties with structural issues or those situated on areas at risk of flooding.
As you can see, there is a lot to be taken into consideration when moving from a mortgage in principle to a formal mortgage offer from a lender.
So, is it worth getting a mortgage in principle?
After reading the above, you may now be wondering whether or not getting a mortgage in principle is worth the bother.
The short answer is, definitely.
Here's why:
Getting an MIP gives you a solid figure to base your property search around.
Despite being a guideline, an MIP will still require basic background checks to be passed, so you'll lessen your chances of rejection further down the line.
Having an MIP in place shows both buyers and their agents that you are serious about moving home and can afford the property you're enquiring about.
Obtaining a mortgage in principle is far faster than submitting a formal full mortgage application, which will allow you to make offers on properties sooner.
Having a mortgage in principle will speed up the process of applying for a full mortgage when you are ready to do so.
That's it! Your guide to how MIP reliability is complete. We sincerely hope you found it useful.
If you are thinking of moving home, think of Petty's. We've been helping people just like you turn their property dreams into reality since 1908, and we'd love to welcome you into our family.
Give our friendly sales team a call today to find out why we are regarded as one of the premier estate agencies in the capital.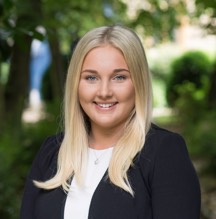 Article By: Francesca Creasey
Francesca has been with Petty's for seven years and has progressed to become our Office Manager, overseeing the daily events and planning what lies ahead for the team each day. She is an F1 obsessive and loves dogs...there are eight pooches in her immediate family!
020 3370 8789 /
Email Directly