You've taken the plunge and now you're the proud owner of a new home.
For those who are moving for the second, third, or fourth time, this list will likely contain very few surprises. You will have amassed most of what you need along the way and will be more concerned with moving what you already have than buying more stuff. For first-time buyers, however, this list will prove invaluable.
Remember, though, your mileage may vary.
The best way to use this list is as a prompt, rather than a catalogue of 'must-have' items.
For example, not everyone will want or need a microwave, but some couldn't live without one. What you kit your new home out with is, obviously, up to you. Get what you need and forget the rest.
To make the list easier to use, we've set it out by room and added a few miscellaneous sections to consider as well.
Let's go!
Kitchen
Baking sheets
Bin and bags
Bottle opener
Bread board
Can opener
Chairs
Chopping board
Cling film and tin foil
Colander
Crockery (plates, bowls, etc.)
Cutlery
Drying rack
Freezer
Fridge
Frying pans
Glasses
Kettle
Kitchen knives
Kitchen roll
Ladle
Measuring jug
Measuring spoons and cups
Microwave
Mixing bowl
Mugs
Oven dishes
Oven gloves
Pizza cutter
Rubbish bin and bin bags
Salt and pepper mills or shakers
Saucepans
Scales
Sieve
Spatula
Sponge
Table
Tea towels
Tin opener
Toaster
Tupperware
Vegetable peeler
Washing-up liquid
Wooden spoons
Bathroom
Bath mat
Bathroom cabinet
Bathroom mirror
Bathroom spray
Bin
Bleach
Body wash
Cotton wool
Glass cleaner
Hand towel
Hand wash
Limescale remover
Shampoo
Shower squeegee
Tissues
Toilet brush
Toilet roll
Toilet roll holder
Toothbrush
Toothpaste
Towels, bath and hand
Living room
Bookcase
Coasters
Coffee table
Couch or chairs
Cushions
Lamp
Rug
Shelving
Side tables
Sideboard
Throws
TV
TV stand or wall bracket
Wi-Fi router
Bedroom
Bedding
Bedside lamp
Bedside table
Chest of drawers
Clothes hangers
Curtains or blinds
Duvet, sheets, and pillows
Mirror
Wardrobes
Cleaning and laundry
All-purpose cleaning spray
Clothes horse
Dehumidifier (helps dry clothes if no outside space is available)
Dustpan and brush
Feather duster
Floor cleaner
General disinfectant
Iron and ironing board
Mop and bucket
Rubber gloves
Vacuum cleaner
Washing machine
Washing powder and/or liquid
Washing-up liquid
Wiping cloths, dusting clothes, sponges and scrubbers
First aid
Alcohol-free cleansing wipes
Antihistamine cream or tablets
Antiseptic cream
Crêpe rolled bandages
Disinfectant
Disposable gloves
Eye wash and eye bath
Insect bites and stings cream or spray
Micropore tape
Nail clippers
Painkillers
Paper
Pens
Plasters
Safety pins
Scissors
Sellotape
Skin rash cream
Sterile eye dressings
Sterile gauze dressings (small, medium and large)
Thermometer
Triangular bandages
Tweezers
Safety
Carbon monoxide alarm
Fire blanket
Fire extinguisher
Smoke alarm
Surge protectors
Torch
Basic tools and DIY equipment
Allen keys
Batteries
Drill
Duct tape
Electrical tape
Extension leads for plugs
Hammer
Ladder
Light bulbs
Paint brushes
Pliers
Plunger
Saw
Screwdrivers (flat and Phillips)
Screws
Tape measure
Outdoor items
Gardening gloves
Gardening shears
Hosepipe
Ladder
Lawnmower
Lawn edger
Leaf bags
Leaf blower
Leaf rake
Pruner
Secateurs
Shovel
Snow shovel
Trimmer
Watering can
Wheelbarrow
Yard broom
Although this is a pretty comprehensive list of new home essentials, everyone has individual requirements and their own personal needs.
Many new homes, for example, will already have white goods fitted, but not all. What you choose to take away from this checklist is up to you. All that remains now is for all of us here at Petty's to wish you a smooth move and years of happiness in your new home.
If you're yet to move, come and register your interest with us.
We have been helping people like you move home for well over a century, and we'd love to welcome you into the family. Give our friendly sales team a call to find out how we can assist you, whether you're buying, selling, or both.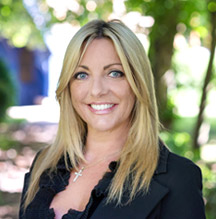 Article By: Richelle Price
As one of our Sales Negotiators, Richelle engages with clients on a daily basis. Her previous professions include performing and hospitality, so she has taken to her role with us effortlessly. A keen meditator, Richelle is kind, caring, and a respected part of Team Petty's.
020 3370 8786 /
Email Directly