As with pretty much everything in life, there are pros and cons to shared ownership.
For some, this way of getting onto the property ladder works incredibly well. For others, opting to go down the shared ownership route can lead to years of regret. It's a very personal choice and one that can also be driven by external factors as well.
So, in order to properly prepare you before you make your final decision, we've compiled a list of advantages and disadvantages associated with shared ownership.
Let's dive in.
What is shared ownership, and how does it work?
On the surface, shared ownership is a pretty simple idea.
However, it's also one of those things that can easily lead you down a rabbit hole. Answering one question can quickly lead you to another. And then another.
To give you the very best information, we suggest you head over to our guide to shared ownership to get the full details.
Here are some of the questions we cover:
What percentage will I own?
What deposit do I need for part buy/part rent?
Do I need a particular mortgage for shared ownership?
How much rent will I pay to my housing association?
Will I need to pay stamp duty on a shared ownership property?
Who is eligible to apply?
Are shared ownership properties leasehold or freehold?
What is shared ownership staircasing?
What happens if I want to sell my shared ownership property?
Pros of shared ownership
Let's start with the upsides of shared ownership:
Smaller deposit
As you'll be buying a share in the property, your deposit will be smaller as a result. Your mortgage will be based upon the cost of your share, and your deposit will be a percentage of that amount, not the overall price of the property.
Greater stability
Unlike renting, owning a share of a shared ownership property means you won't experience the upheaval of having to move at the whim of a landlord.
Naturally, this is dependent on you keeping up with repayments, which entails both rent and mortgage in a shared ownership property.
Increase your share, or not
You can choose to increase your share if you wish, which could ultimately mean you end up owning the property outright. The good thing about shared ownership, however, is that you are under no pressure to do so. The choice is yours.
Owner-occupier status
Whether it's right or wrong is up for debate, but owner-occupiers are generally regarded as being more responsible, as they are directly invested in the property they live in. It also means you can leave the share you own to a beneficiary should the worst happen.
Cheaper repayments
Buying a share in a property, as opposed to purchasing it outright, means you'll have a smaller mortgage. Smaller mortgage equals smaller repayments.
You will, however, have to pay rent as well, although this is usually far cheaper than rental charges you can expect to pay on the open market.
Higher mortgage approval rate
As you'll need a smaller mortgage, the risk to lenders is lower than it would be if you were buying the whole property. This can often be the difference between mortgage approval and refusal, especially for low-income individuals and families.
Shares can be sold
While many housing associations will stipulate that you must stay in the property for at least 12 months before you can sell, once that initial year has passed, you are free to do so.
New build warranty
As shared ownership properties are generally new build homes, your purchase will be covered by a structural warranty that will cover any defects that may arise after you move in.
These are typically 10-year guarantees, but some can last for 12 years.
Cons of shared ownership
Now to the downsides of shared ownership:
Selling can be tricky
When it comes to shared ownership, you really need to buy with selling in mind…even if you have absolutely no intention of moving on any time soon.
Selling shared ownership property differs from offering a home on the open market. Most housing associations will demand 'first refusal' (a stipulation that you offer the property back to them so they can find a buyer). This can take anywhere up to 8 weeks, and there's no guarantee they'll be able to find someone in that time.
If they can't, you will then be able to sell on the open market.
Remember, though, you only own a share. This means you'll have to market the home as shared ownership and find someone willing to buy at the same percentage you own or higher.
Staircasing costs can mount up
Staircasing sounds like a great idea on paper, but many people who enter into shared ownership are unaware of how costly it can become.
Each time you staircase, you'll need to come up with a new deposit and find more money for legal fees, mortgage costs, surveys, and more. Buying a house outright on the open market means you'll only have to do this once.
Starting small can result in missed profit
Obvious when you think about it, but many overlook the fact that if you only own 25% of the property, you'll only be entitled to 25% of any increases in value.
Additional shares rise with property prices
Like above, if you want to staircase upwards, you'll have to get the property revalued and pay the current price the home is valued at.
Fewer mortgage products to choose from
This is less of a problem than it once was, but you will still find fewer mortgage products catering for shared ownership than you would if you were buying your home in the traditional way.
Making changes can be prohibited
Although you are deemed an owner-occupier, you will still have to abide by any rules laid down by the relevant housing association.
This usually means that you are free to decorate inside the home and carry out minor home improvements, such as changing the carpets, but significant alterations are often prohibited.
Leasehold, not freehold
Lastly, all shared ownership properties in England are sold under leasehold, meaning someone else owns the home. This can even remain the case if you were to staircase all the way up to 100% in some instances, so it's well worth reading the small print before you sign on the dotted line.
Is shared ownership right for you?
This is a question only the individual can answer.
You must do as much research as possible and read every piece of documentation you receive from the housing association. Remember, every HA will operate in slightly different ways, and each lease will vary too.
Check things like:
Who takes priority when being allocated a home?
How many times are you allowed to staircase?
What service and maintenance charges apply?
How long will you have to wait until you can begin staircasing?
What lease restrictions are there (including what alterations you can and can't make)?
Details about selling the shared ownership property, including how long the first refusal period is.
From there, you'll be better equipped to make a decision based on fact rather than guesswork and assumptions.
Shared ownership can be an excellent way to get onto the property ladder, but it certainly isn't for everyone. Do your homework, read the small print, and work out whether or not this type of home ownership truly is the right path for you.
That's it for another week!
If you are thinking of buying, selling, renting, or letting in or around the capital, make Petty's your first phone call. We have been helping people like you make their property dreams come true for over 100 years and would love to welcome you into our family.
To read what others say about how we do business, check out our reviews before you call.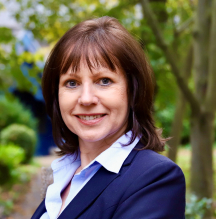 Article By: Catherine Bransgrove
Catherine has been in estate agency since 1986 and her local knowledge is second to none, despite being from Bonnie Scotland! A Loughton resident of 33 years and one of the finest Sales Managers there is, Catherine is a true professional.
020 3370 8781 /
Email Directly